Doctoral
Ph.D. Program in Supply Chain Management
Research Faculty
Our SCM faculty members are active researchers, who study a wide variety of analytical/empirical supply chain research problems. Our group includes leaders in the supply chain field, who are internationally known for their scholarly activities that range from serving on editorial appointments for leading journals, presidents, fellows, program chairs of leading professional/academic societies, to authorship of seminal articles in leading journals, and such. The following are brief introductions of our research faculty that has been growing in size and is expected to continue growing:
Elizabeth Anderson Fletcher, Associate Professor

PhD degree:
University of Houston
Research interests:
Forecasting, service quality measurement, and health care quality management.

Everette Gardner, Professor

PhD degree:
The University of North Carolina at Chapel Hill
Research interests:
Forecasting and inventory management.

Nickolas Freeman, Assistant Professor (joining Fall 2014)

PhD degree:
University of Alabama
Research interests:
Planning and scheduling in manufacturing and service operations integer programming, scenario-based modeling, optimization, simulation, heuristics.

Basheer Khumawala, Professor

PhD degree:
Purdue University
Research interests:
Cellular and assembly line manufacturing, closed loop supply chains, RFID implementation, reverse logistics, and heuristic solution methods.

Chalam Narayanan, Assistant Professor

PhD degree:
Texas A&M University
Research interests:
Supply chain coordination, inventory management, crisis planning, and humanitarian supply chains.

David Peng, Assistant Professor

PhD degree:
University of Minnesota
Research interests:
The impact of technology capabilities on operating and financial performance of both manufacturing and service organizations.

Powell Robinson, Professor

PhD degree:
The University of Texas at Austin
Research interests:
Inventory planning and control, information systems for supply chain management, supply chain security, and the design of production and distribution networks.

Funda Sahin, Associate Professor

PhD degree:
Texas A&M University
Research interests:
Information technology management in supply chains, operations management, inventory planning and control, supply chain coordination, transportation and distribution network design, and logistics management.
---
APPLY NOW
---
Contact Information
---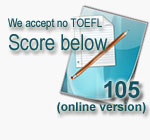 Welcome to our PhD program in Supply Chain Management at the University of Houston. I hope you find the information we are providing online to be informative. If you would like additional information about our program, please feel free to contact me.
Dr. Robert L. Bregman
PhD Coordinator, Supply Chain Management
RBregman@uh.edu
×