Latest News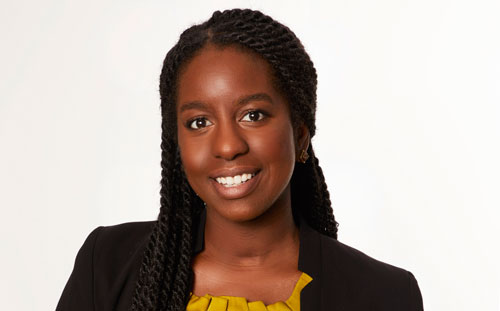 September 22, 2017
An alumna from the C. T. Bauer College of Business recently published a book about work-life balance, inspired by her personal experience working overtime.
---
September 21, 2017
Dr. Steven Lawrence has been named Executive Director of the University of Houston Small Business Development Center (UH SBDC) Network.
September 19, 2017
The Hispanic Business Student Association at the C. T. Bauer College of Business was recently recognized as one of the top student chapters in the nation.
Events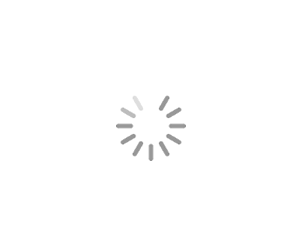 ---
About Us
The C. T. Bauer College of Business at the University of Houston connects industry to academia, providing experiential learning opportunities to students and powering Houston's workforce.
Bauer College is Houston's most comprehensive business school, offering a range of degree programs at the undergraduate, graduate and doctoral levels. With a course portfolio ranging from classes covering the business of energy to how to launch a startup, we prepare students not only to get a job, but to make an impact.
Our strong pool of expertise among Bauer faculty gives students an integrated learning experience across academic disciplines. Bauer faculty are distinguished scholars who take an innovative approach to teaching, and many have substantial backgrounds in the professional world, providing our students with their first-hand experiences leading and starting businesses.
Students graduate from Bauer College motivated and ready to make an impact in the world. In fact, more c-suite executives have graduated from Bauer College than any other school in Houston. Our alumni and corporate partners have committed to support Bauer, bolstering our connection to industry and taking the college to the next level of success. Click here to see the roster of the Bauer College Board.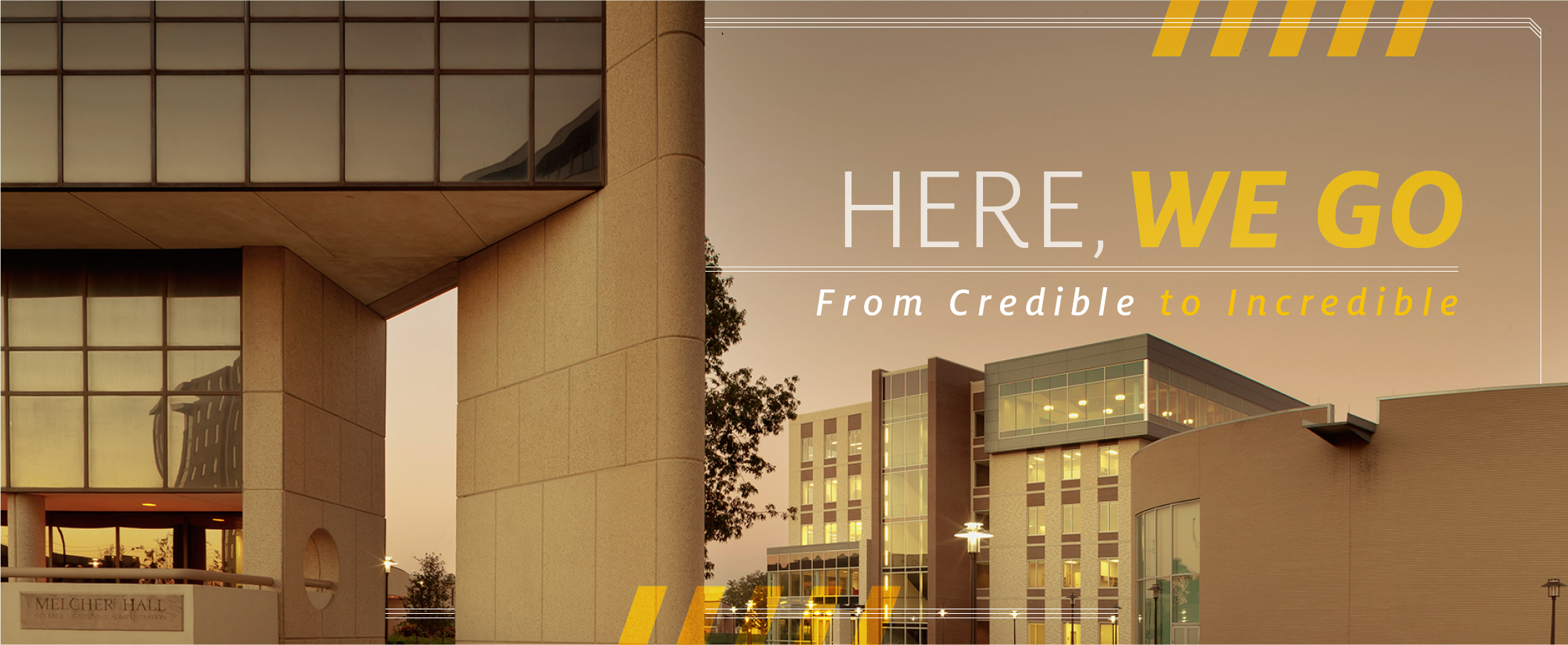 ---
---
---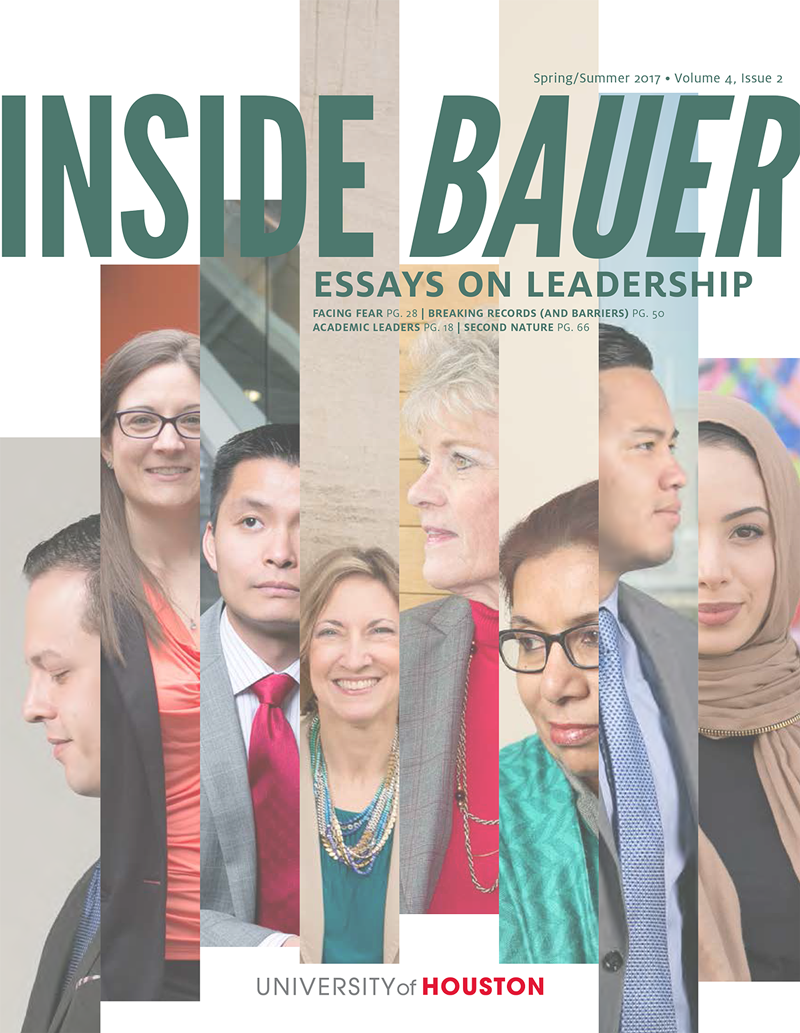 Inside Bauer
Inside Bauer is produced for the C. T. Bauer College of Business by the Office of Communications within the Office of the Dean. Distributed twice a year, the magazine highlights student success, faculty research and innovation, programs, alumni and donors, and more.
In this issue, we focus on leadership, asking several Bauer students, alumni, faculty and staff to share their perspectives on what it means to be a leader. You'll also read profiles that show leadership in action, including a story about entrepreneurship senior Preston Boyer, who overcame personal struggles to launch a luxury fashion company. You'll meet our department chairs who are shaping the curriculum that inspires future leaders. And, we also feature stories of alumni who are leading the way in businesses across sectors and in the community.
I'd like to receive Inside Bauer. Put me on the mailing list!