Latest News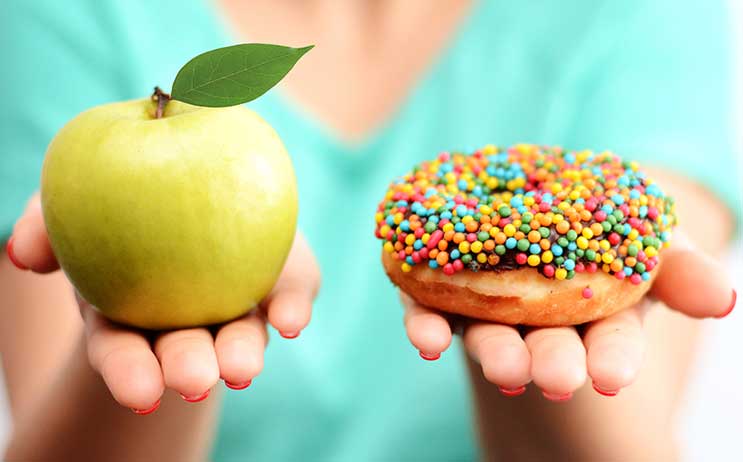 February 11, 2019
When people and organizations make plans, it can be an energizing and exciting process. But actual implementation of those plans, can often feel tedious and overwhelming. This results in a commonplace, yet frustrating, feeling of knowing where one wants to go, but not being able to get there.
---
January 14, 2019
When AdAge magazine asked executives about mistakes they made in 2018, the founder and chief creative officer of the ad agency Mekanism said he regretted not showing enough gratitude to colleagues.
January 9, 2019
Five undergraduate students from the C. T. Bauer College of Business at the University of Houston will spend the spring semester interning in Washington, D.C., through the college's Bauer in D.C. Fellowship Program.
Events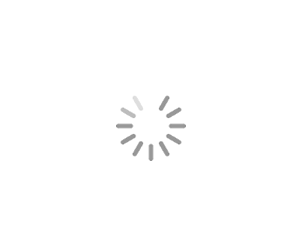 ---
About Us
The C. T. Bauer College of Business at the University of Houston connects industry to academia, providing experiential learning opportunities to students and powering Houston's workforce.
Bauer College is Houston's most comprehensive business school, offering a range of degree programs at the undergraduate, graduate and doctoral levels. With a course portfolio ranging from classes covering the business of energy to how to launch a startup, we prepare students not only to get a job, but to make an impact.
Our strong pool of expertise among Bauer faculty gives students an integrated learning experience across academic disciplines. Bauer faculty are distinguished scholars who take an innovative approach to teaching, and many have substantial backgrounds in the professional world, providing our students with their first-hand experiences leading and starting businesses.
Students graduate from Bauer College motivated and ready to make an impact in the world. In fact, more c-suite executives have graduated from Bauer College than any other school in Houston. Our alumni and corporate partners have committed to support Bauer, bolstering our connection to industry and taking the college to the next level of success. Click here to see the roster of the Bauer College Board.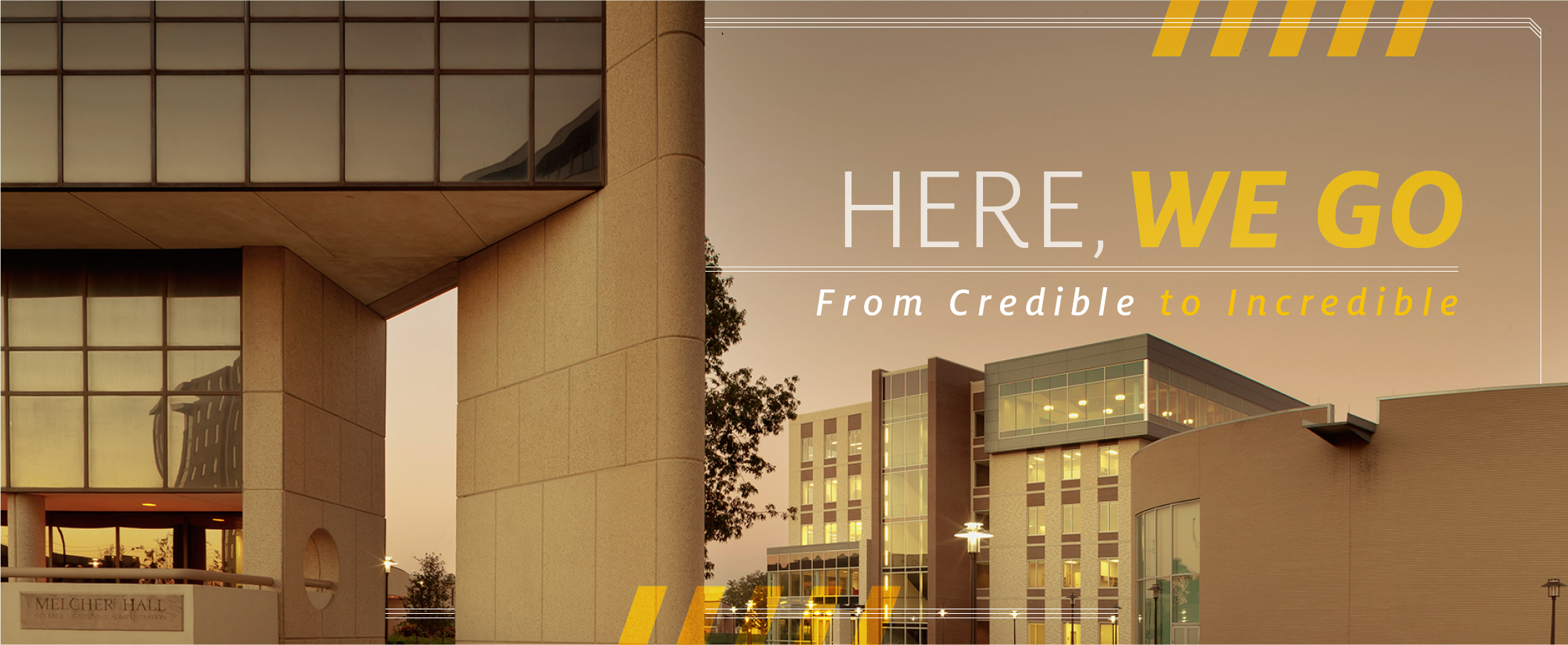 ---
---
---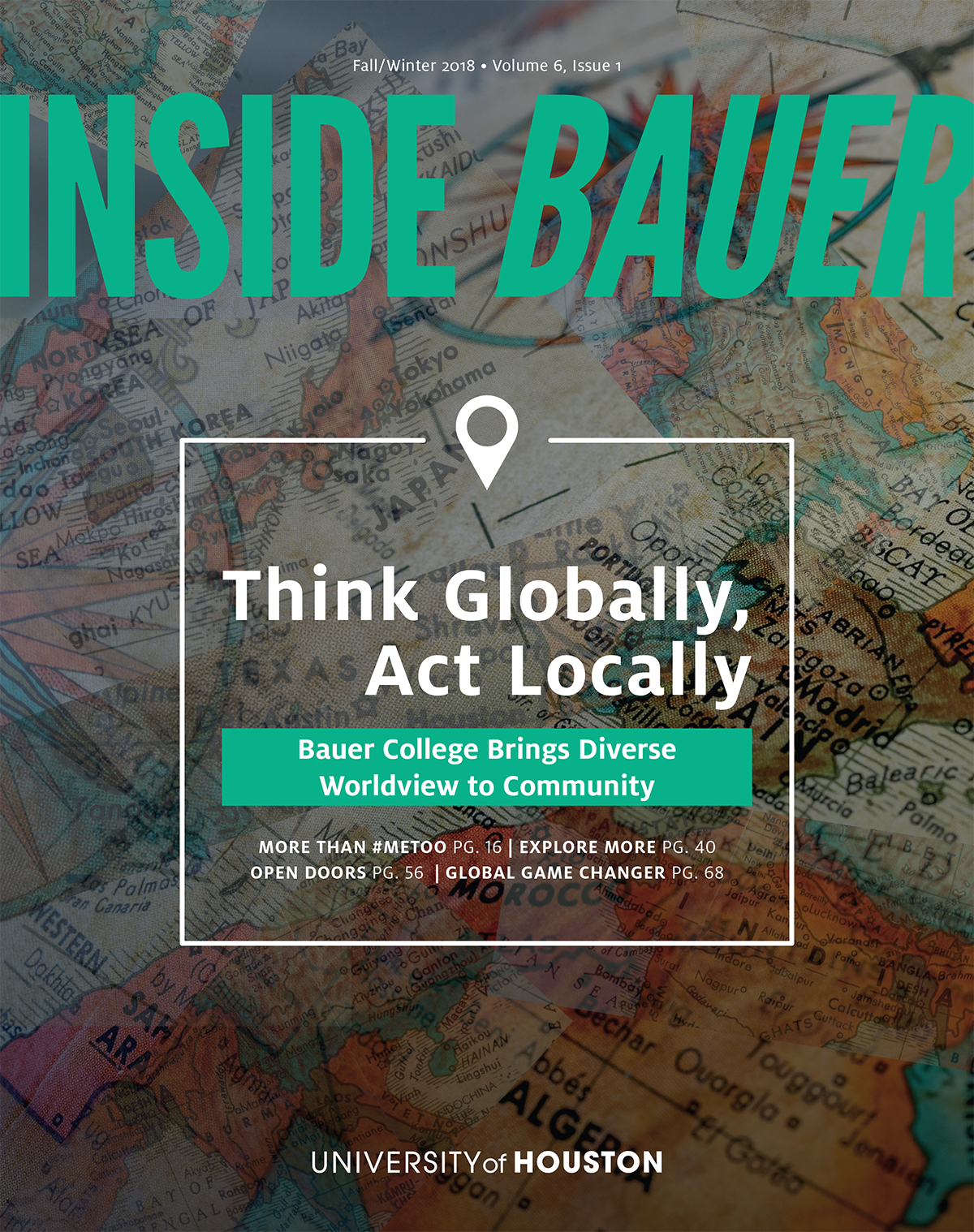 Inside Bauer
Inside Bauer is produced for the C. T. Bauer College of Business by the Office of Communications within the Office of the Dean. Distributed twice a year, the magazine highlights student success, faculty research and innovation, programs, alumni and donors and more.
In this issue, we focus on global business, highlighting the #UHBauer connection to Houston and beyond. You'll read about Bauer undergraduate students who recently were selected to travel to Thailand for a United Nations leadership conference. You'll learn more about how the college's Gutierrez Energy Management Institute is leading the global industry of energy and the research that Bauer faculty are doing to respond to business need. You'll hear from Bauer students, including Rachel Kuruvila, who find themselves more prepared for careers after graduation thanks to the broadened perspectives provided by learn abroad and global internship opportunities.
I'd like to receive Inside Bauer. Put me on the mailing list!