Latest News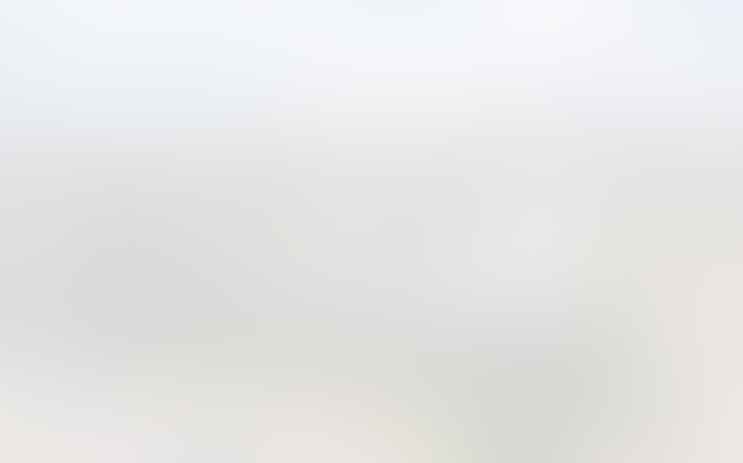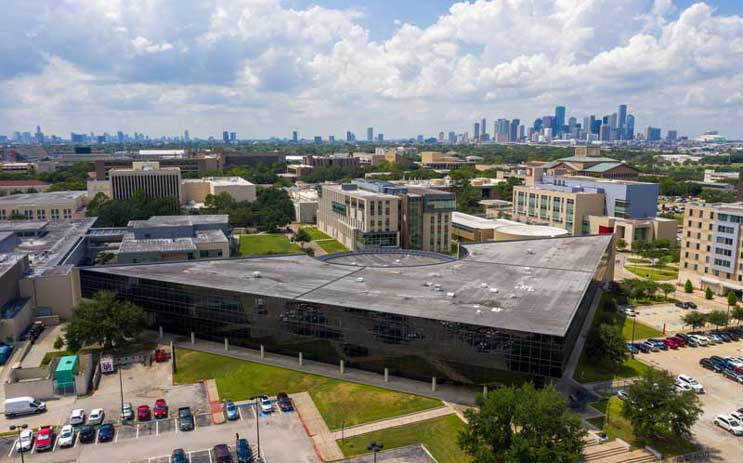 November 30, 2020
Dean Paul A. Pavlou recently announced that the C. T. Bauer College of Business is officially launching the Diversity, Equity and Inclusion (DEI) Committee this month, which will promote co-curricular activities, events, professional development and programming in the areas of diversity, equity and inclusion.
---
November 24, 2020
Bauer College undergraduate accounting students Jeline Jabbour, Smriti Korampally, Trang Than and Nhu Le have been named one of nine regional winners of the Deloitte FanTAXtic, an annual case competition designed to familiarize students with the tax profession early in their academic careers.
November 17, 2020
The Cyvia and Melvyn Wolff Center for Entrepreneurship within the C. T. Bauer College of Business at the University of Houston has been named the No. 1 undergraduate entrepreneurship program in the United States. It also ranked No. 1 in 2019.
Events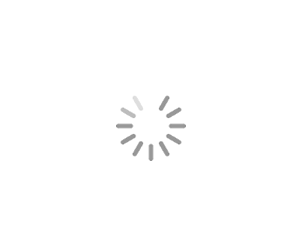 About Us
The C. T. Bauer College of Business at the University of Houston connects industry to academia, providing experiential learning opportunities to students and powering Houston's workforce.
Bauer College is Houston's most comprehensive business school, offering a range of degree programs at the undergraduate, graduate and doctoral levels. With a course portfolio ranging from classes covering the business of energy to how to launch a startup, we prepare students not only to get a job, but to make an impact.
Our strong pool of expertise among Bauer faculty gives students an integrated learning experience across academic disciplines. Bauer faculty are distinguished scholars who take an innovative approach to teaching, and many have substantial backgrounds in the professional world, providing our students with their first-hand experiences leading and starting businesses.
Students graduate from Bauer College motivated and ready to make an impact in the world. In fact, more c-suite executives have graduated from Bauer College than any other school in Houston. Our alumni and corporate partners have committed to support Bauer, bolstering our connection to industry and taking the college to the next level of success. Click here to see the roster of the Bauer College Board. 
---
Take a Virtual Tour of Bauer College
---
---
---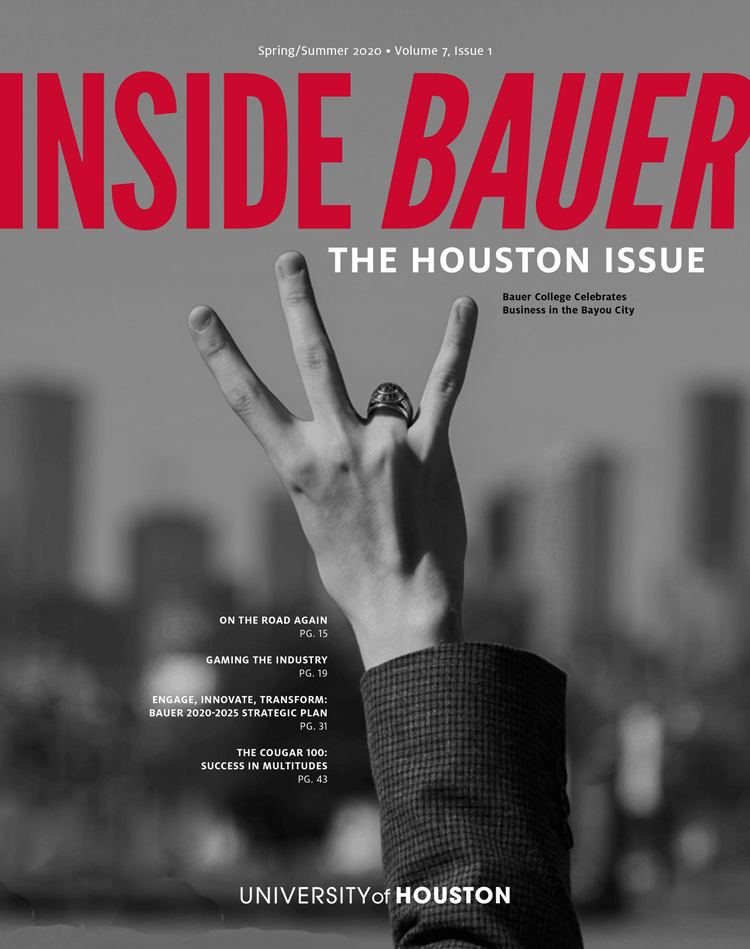 Inside Bauer
Inside Bauer is produced for the C. T. Bauer College of Business by the Office of Communications within the Office of the Dean. Distributed twice a year, the magazine highlights student success, faculty research and innovation, programs, alumni and donors and more.
This issue focuses on Houston, and how alumni, faculty and students are helping the city evolve in the city's industry, culture and community.
This content was developed in late 2019 and early 2020, before the unprecedented global impact of the COVID-19 pandemic, which has no doubt changed the lives of all our students, alumni, partners, faculty and staff, and continues to evolve each day.
You'll read stories about innovative faculty research, including insight from Assistant Professor Mark Grimes on how computer users' mouse movements can suggest deception, as well as a study by Dean Paul A. Pavlou on how IT can ease urban traffic jams. The issue also includes stories about alumni who are both launching new businesses, like Marisol Garcia De La Cruz (MBA '15)'s gourmet salsa company, and those who are celebrating tremendous growth and continued success in their operations, including four Bauer alumni businesses on the 2019 Cougar 100.
We also highlight the banner year of entrepreneurship within Bauer College and the City of Houston, with a Number 1 ranking for the Cyvia and Melvyn Wolff Center for Entrepreneurship, culminating in Mayor Sylvester Turner declaring "C. T. Bauer College of Business Day" in the city. And, we look toward the future with an overview of the 2020-2025 Bauer Strategic Plan.
Please take a moment to explore this issue of Inside Bauer, and let us know what you think. You can also share your thoughts and favorite stories on social media, using #BauerLovesHouston.
Email us if you have questions, would like to be added to the mailing list or would like to suggest a story.