Latest News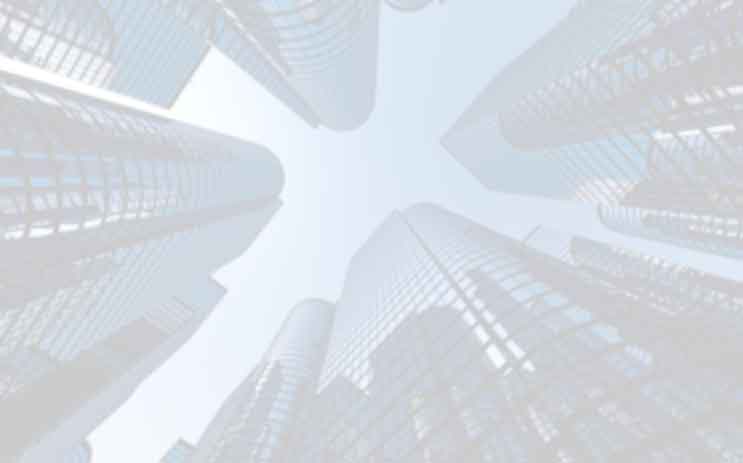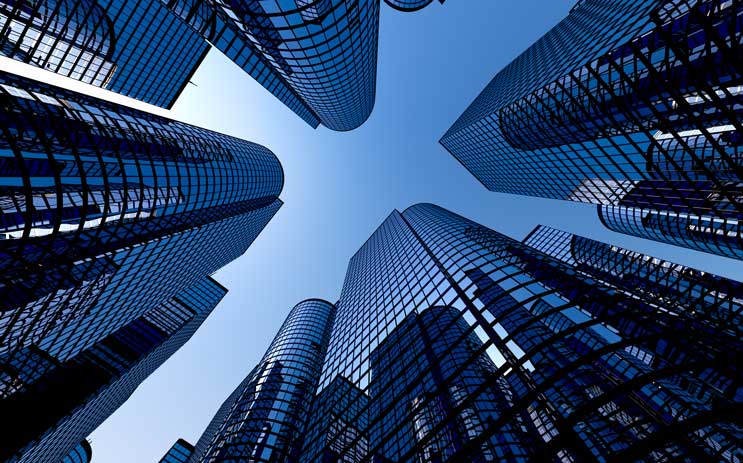 July 2, 2020
New research from the C. T. Bauer College of Business suggests the perception of the intention to do harm to others is by far the biggest factor in determining the severity of the resulting punishment.
---
July 1, 2020
Santiago Forero, a doctoral student in the Department of Decision & Information Sciences (DISC) at Bauer, wrote a dissertation that was recognized at Bauer's inaugural doctoral poster contest earlier this year. It tackles a topic observed on the job in virtually all industries: Human emotion often supersedes best practices when it comes to decision-making, ultimately impacting an organization's bottom line.
June 29, 2020
Department of Management & Leadership Assistant Professor Ksenia Krylova is the latest Bauer faculty member to be awarded an Alternative Textbook Incentive Program grant, enabling her to offer a low-cost textbook to students.
Events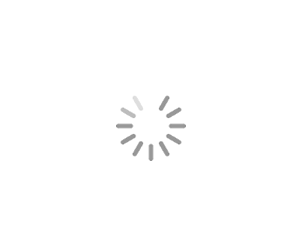 About Us
The C. T. Bauer College of Business at the University of Houston connects industry to academia, providing experiential learning opportunities to students and powering Houston's workforce.
Bauer College is Houston's most comprehensive business school, offering a range of degree programs at the undergraduate, graduate and doctoral levels. With a course portfolio ranging from classes covering the business of energy to how to launch a startup, we prepare students not only to get a job, but to make an impact.
Our strong pool of expertise among Bauer faculty gives students an integrated learning experience across academic disciplines. Bauer faculty are distinguished scholars who take an innovative approach to teaching, and many have substantial backgrounds in the professional world, providing our students with their first-hand experiences leading and starting businesses.
Students graduate from Bauer College motivated and ready to make an impact in the world. In fact, more c-suite executives have graduated from Bauer College than any other school in Houston. Our alumni and corporate partners have committed to support Bauer, bolstering our connection to industry and taking the college to the next level of success. Click here to see the roster of the Bauer College Board. 
---
Take a Virtual Tour of Bauer College
---
---
---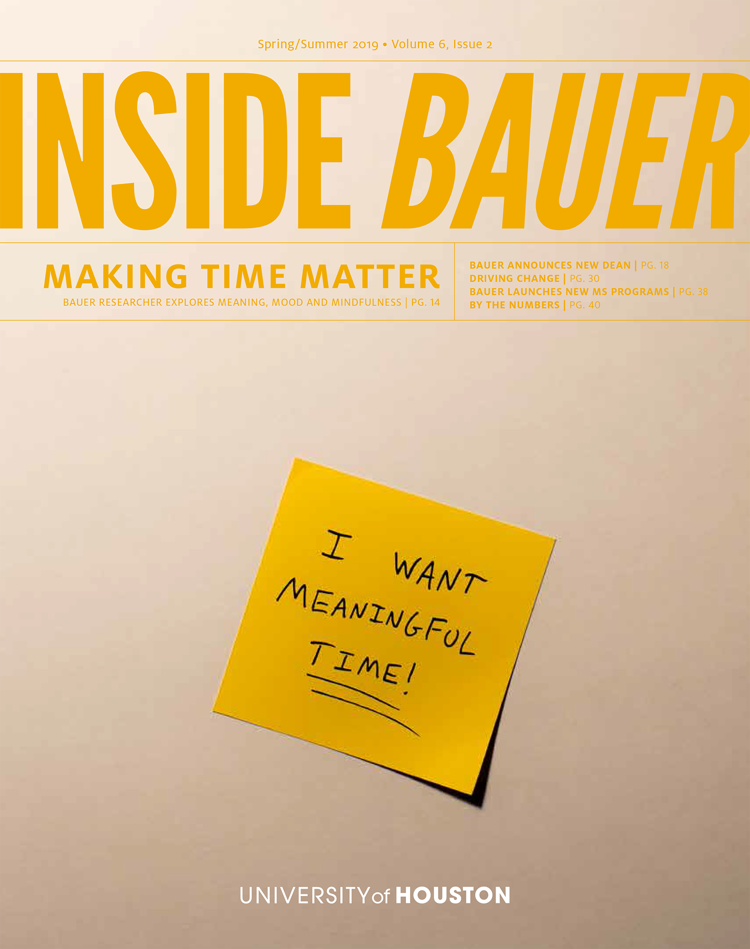 Inside Bauer
Inside Bauer is produced for the C. T. Bauer College of Business by the Office of Communications within the Office of the Dean. Distributed twice a year, the magazine highlights student success, faculty research and innovation, programs, alumni and donors and more.
This issue focuses on the changing face of business school and how we are evolving to address a broader and deeper base of students, a more complex and connected world, and industries that are adapting to meet similar challenges.
We hope to show how Bauer College is innovating through stories about faculty research, like Assistant Professor Melanie Rudd's exploration of mood and meaning. This issue also includes stories about students and recent alumni who are finding careers in uncharted waters — take Rani Ramchandani (BBA '14), an operations associate for a community-driven crowdfunding company, or Bertha Ciliberto (MBA '18), manager of data science for a software company and analytics lab that develops decision support solutions for commodity supply and trading businesses.
And, with this focus on innovation in business education, it makes sense that we're looking closely at areas where Bauer College is evolving, including two new master's degree programs and the addition of Dean Paul A. Pavlou to the college's leadership team.
Email us if you have questions, would like to be added to the mailing list or would like to suggest a story.