Graduate and Professional Programs
University of Houston Bauer College of Business Graduate Programs & Admissions
Houston's MBA
The C. T. Bauer College of Business at the University of Houston is located in the heart of Houston and fuels the city's workforce. Our graduate students have the benefits of an on-campus education, a world-renowned faculty that provides personalized attention in classrooms of diverse professionals and a strong network of Bauer alumni that dominates the Houston workforce — truly making the Bauer MBA, Houston's MBA.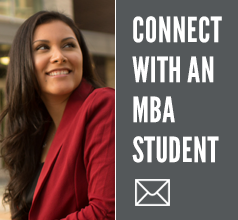 Bauer MBA Programs

The Full Time MBA program is a
22 month rigorous program that
allows students the opportunity to develop their career and networking opportunities, as well as the flexibility
to choose electives for their areas
of specialization.

The Professional MBA program offers evening courses for the working professional, with flexible scheduling options. This program allows for a breadth of development opportunities within Bauer and throughout Houston's business community.

Bauer's Executive MBA programs are ideal for experienced professionals who want to advance their expertise while maintaining full-time employment. There are two Executive MBA programs to choose from – the Global Energy EMBA and the Global Leadership EMBA.
New For Fall 2019: Specialized Master's Programs

The Master of Science in Business Analytics is a STEM (Science, Technology, Engineering and Mathematics) certified program designed to develop students into problem solvers who can apply analytics to new business insights across a breadth of industries and functions. The hands-on capstone course offers students a unique opportunity to work side by side with Bauer's industry partners, gaining skills to truly make them stand out in any area of today's data-driven world of business.

The Online Master of Science in Management & Leadership is designed for non-business undergraduate students to develop fundamental knowledge of business and management skills to further their career. Offered exclusively online, this program develops skills in business, leadership, human resources, and strategy, preparing students to work in a wide range of careers in many industries.

Specialized Master's Programs

Bauer's Master of Science in Finance program provides students with a specialized course of study concentrated on financial markets and corporate financial management that will enhance their understanding of the principles and practice of finance and to develop their problem-solving skills.

The Master of Science in Marketing at Bauer equips students to handle the ever-changing landscape of the marketing industry through the use of cutting-edge curriculum, customized learning opportunities, a world-class faculty and prize winning programs. Students in this program also have the opportunity to participate in the Paris Study Abroad program.

The Master of Science in Global Energy Management prepares graduates to advance their careers as managers in the energy industry by imparting both the knowledge of the business of energy and the exposure to effective management skills.

The MS in Accountancy program provides a broad-based business education that equips students with the necessary technical knowledge, communication skills and critical thinking abilities expected by employers.

The MS in Management Information Systems program allows information technology professionals to upgrade skills in the rapidly changing computer market, focus on managerial aspects of information technology and expand their skills.

The MS in Supply Chain Management program provides an opportunity for business professionals to advance their careers by enhancing their professional knowledge and obtaining an advanced professional credential in the field of SCM.