Inside Bauer Magazine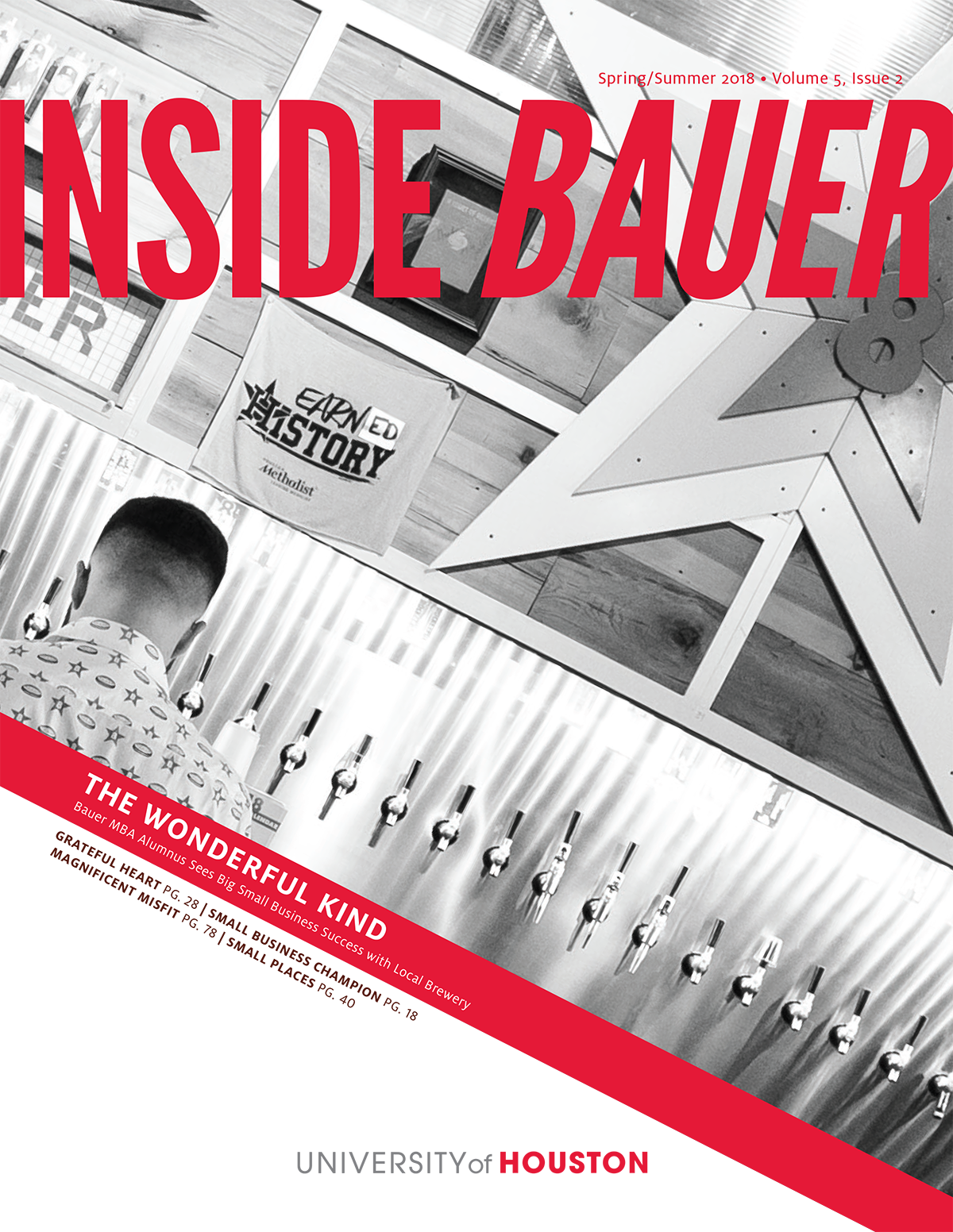 Inside Bauer is produced for the C. T. Bauer College of Business by the Office of Communications within the Office of the Dean. Distributed twice a year, the magazine highlights student success, faculty research and innovation, programs, alumni and donors and more.
In this issue, we celebrate small business, along with the lives and communities that benefit from supporting those dreams. In our cover story, Bauer alumnus Ryan Soroka shares his passion for embracing the country's fourth largest city as a tight-knit community through his Houston-proud company, 8th Wonder Brewery. We also share stories of students with entrepreneurial aspirations, including Caroline Ferguson, who recently launched Grateful & Company, a business focused on ending suicide on college campuses. The magazine also includes nearly 20 more stories of student, faculty, alumni and program success, with a focus on small business.
Email us if you have questions, would like to be added to the mailing list or would like to suggest a story.
Spring/Summer 2017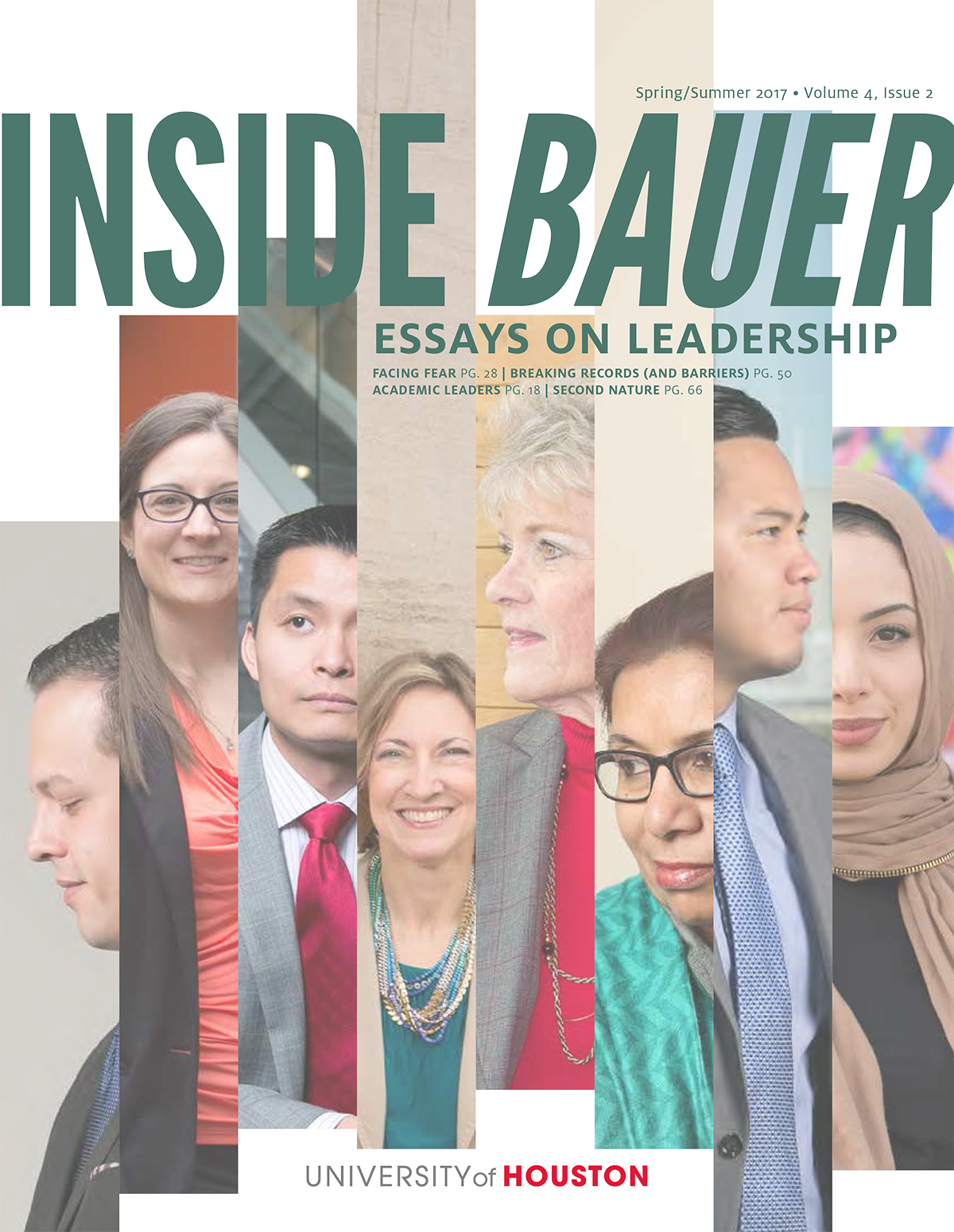 Fall/Winter 2017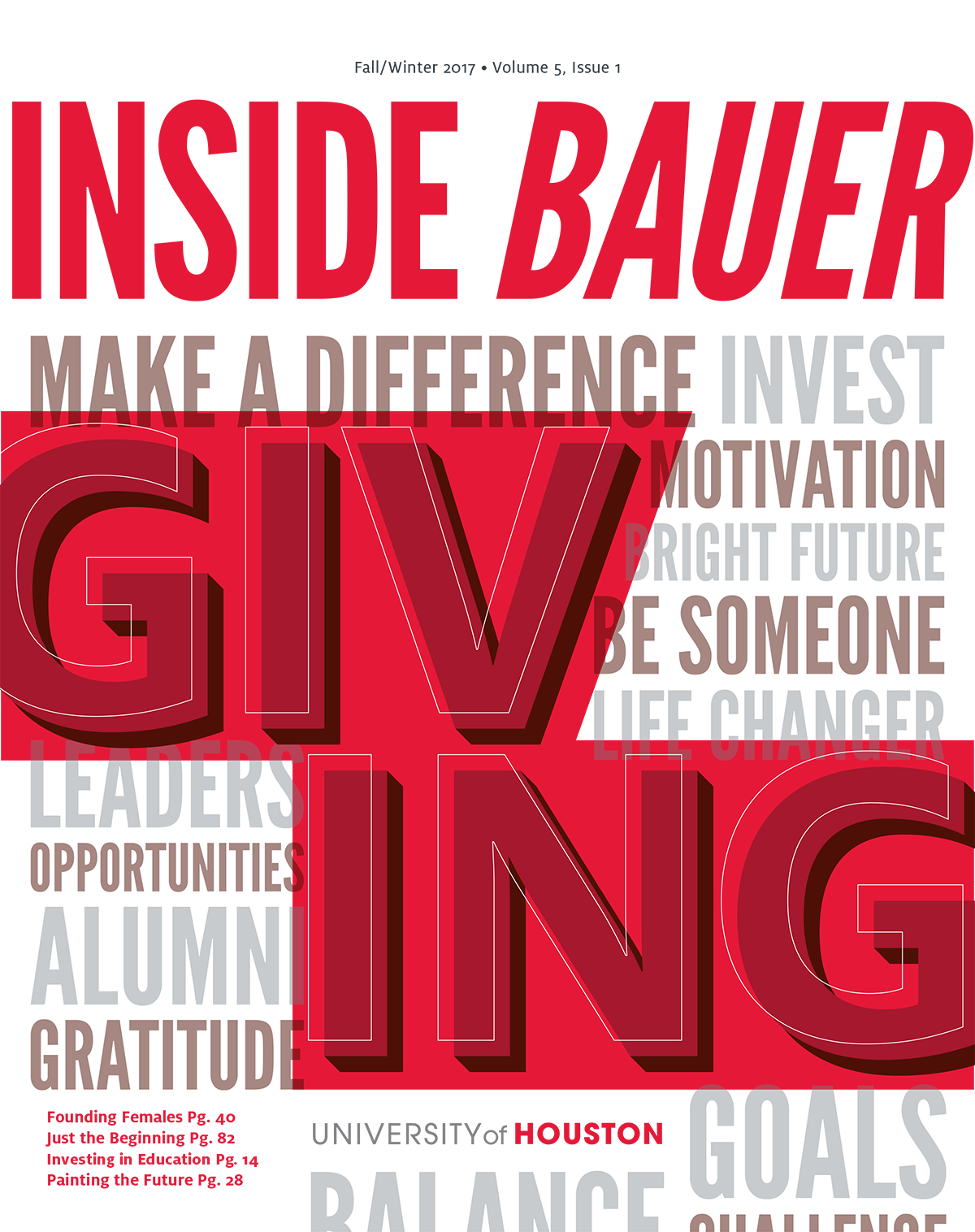 Fall/Winter 2016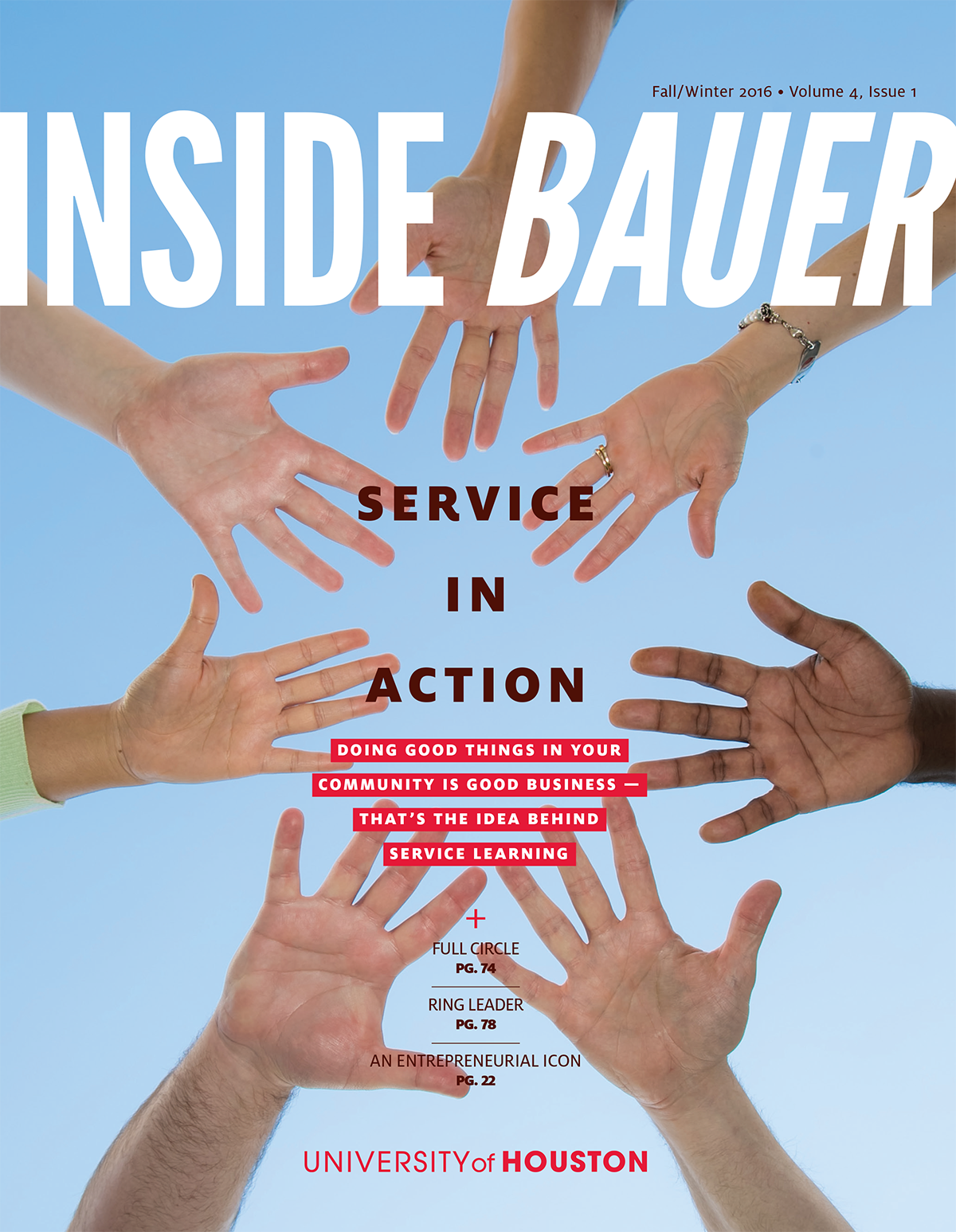 Spring/Summer 2016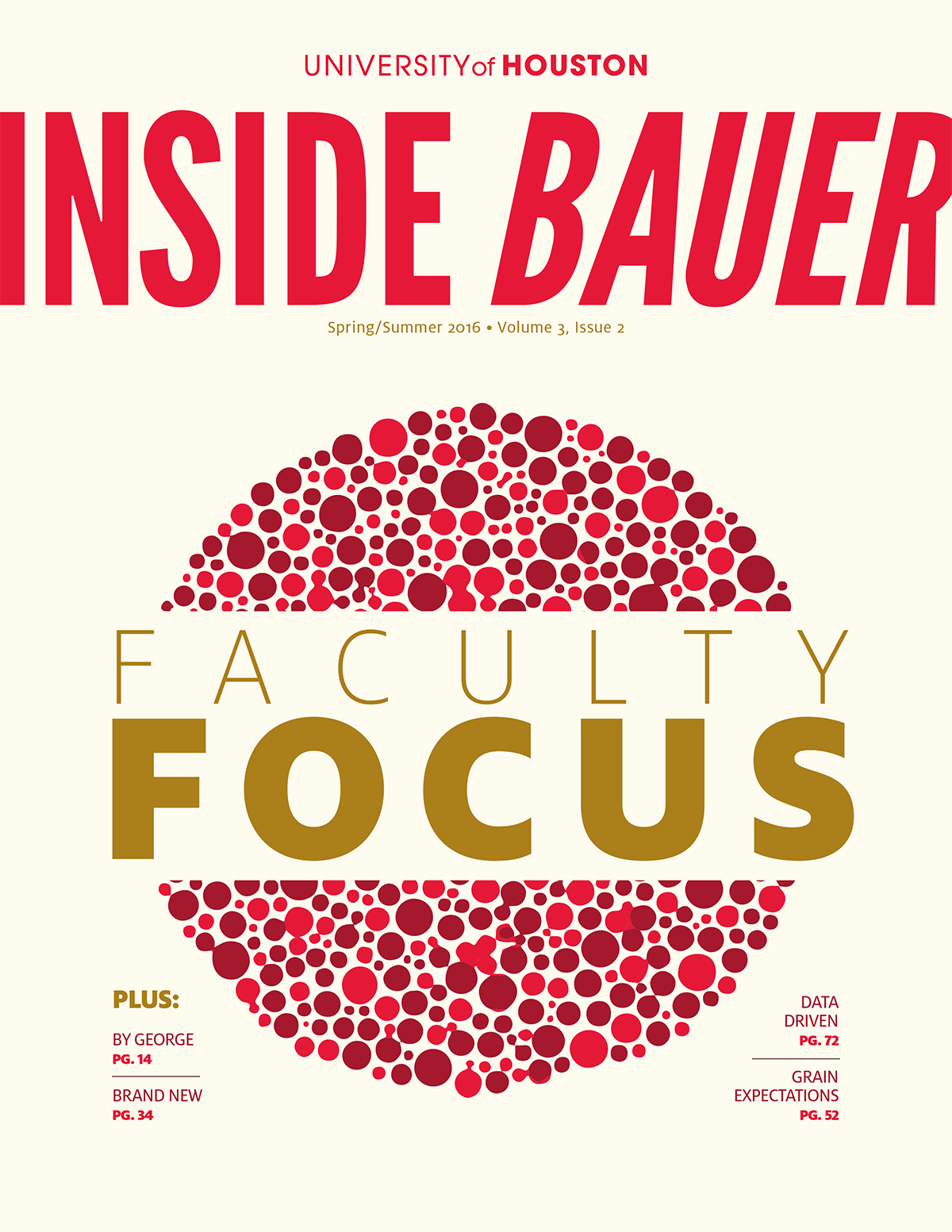 Fall/Winter 2015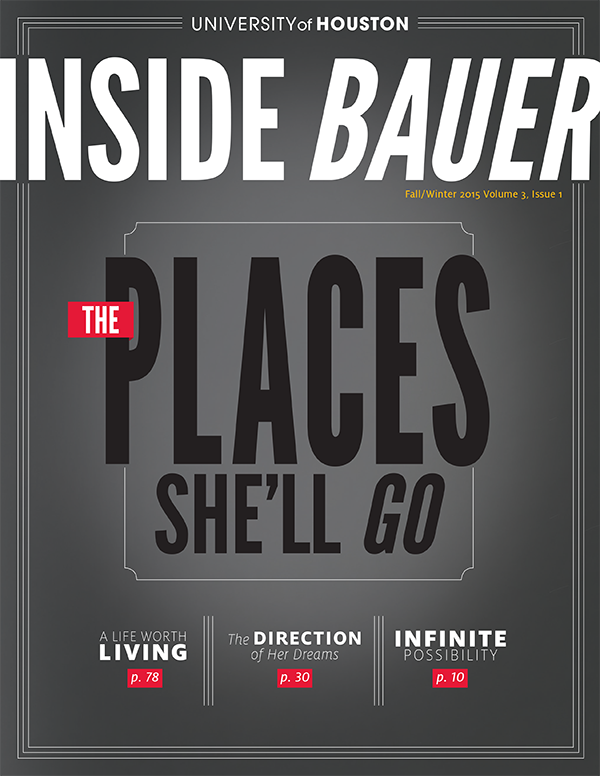 Spring/Summer 2015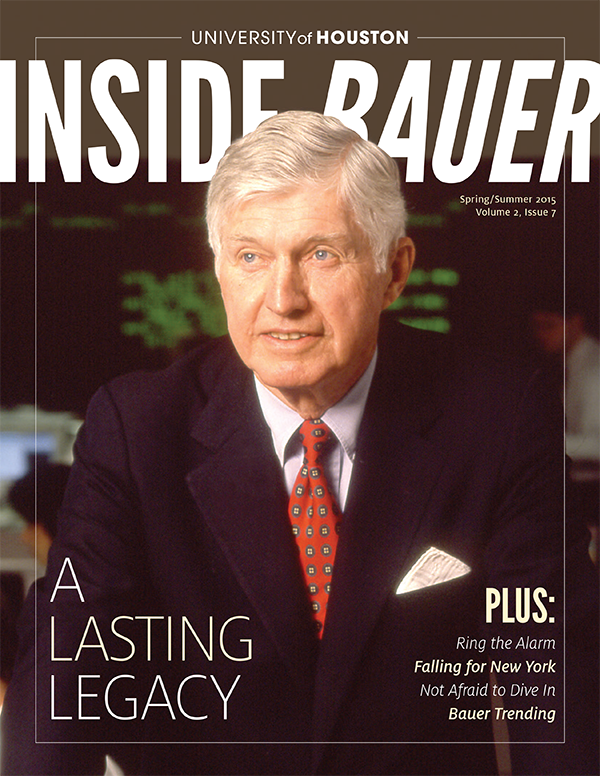 Fall/Winter 2014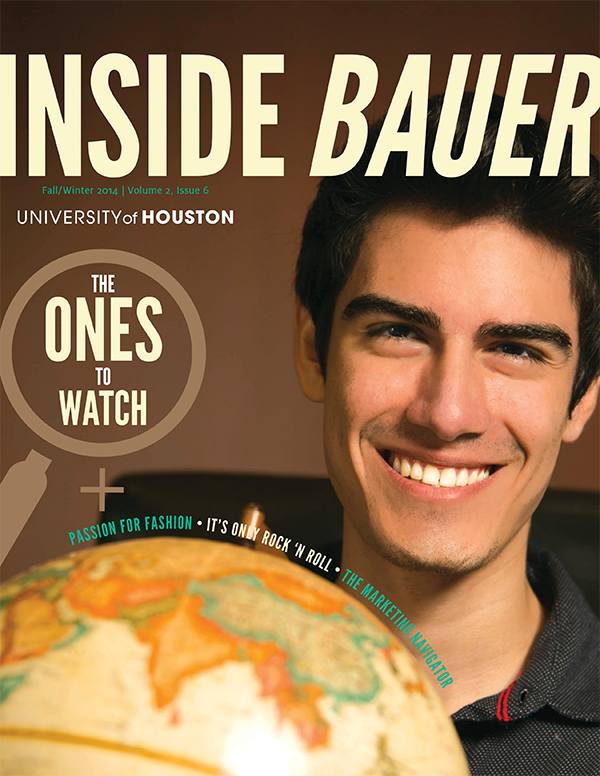 Spring/Summer 2014