Achieve More. Think Differently. Advance Your Career.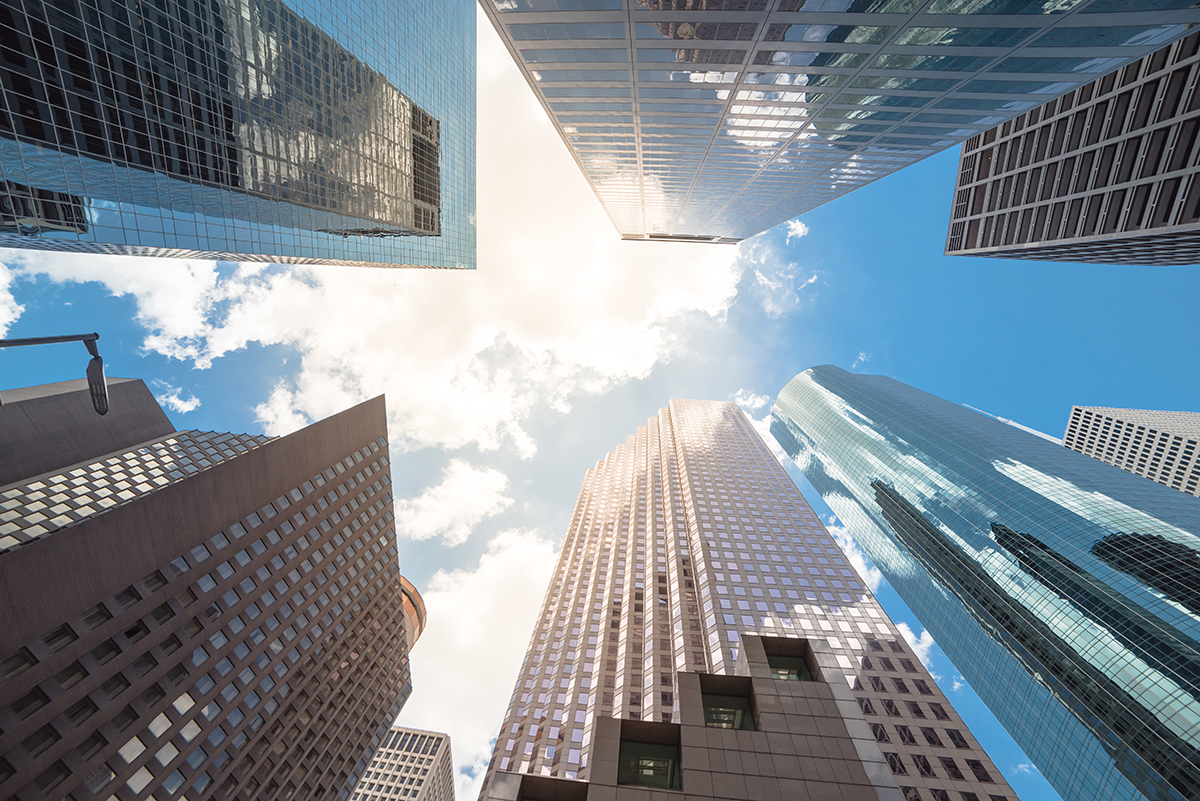 What can UH Bauer's Executive DBA program do for me?
The Bauer College Executive Doctorate in Business Administration (DBA) program was developed with today's business leader in mind. Our DBA graduates will define and advance their careers—which is why our cutting-edge curriculum is built on the research tools, advanced critical thinking skills, and the change-based mindset leaders need to meet the demands and challenges of an increasingly complex business landscape.
At Bauer, you can achieve something more.
Here's what our Executive DBA candidates can expect from this comprehensive program:
The highest-level research and analytical skills corporations are looking for in their executive team
An expanding network of like-minded C-Suite peers in the classroom and beyond
The ability to impact their organization using innovative frameworks and mental models
The creation of academic scholarship in their area of focus that will advance business thinking
The opportunity to work alongside some of the brightest research minds in their fields
The credentials (terminal doctoral degree) needed to teach in a secondary educational institution
A flexible curriculum that's designed to fit the busy life of executives both in and outside the office using a combination of in-person and online offerings
Bauer is the only Tier 1 research university in Houston offering an Executive DBA. So, where better for you to leverage academic rigor, relevant applied research, and intellectual advancement to make your unique mark in the world of business?
The Bauer Executive DBA Program Highlights
Built for Business Leaders
The DBA curriculum was designed to help you tackle the ever-changing challenges and demands they face in their complex, real-world business environments.
Flexible to Your Needs
You'll earn your DBA degree using our hybrid model of distance learning and on-campus residencies that maximize their time during three, 3-day weekends each semester in years 1 and 2. Coupled with flexible dissertation requirements, work/life balance was top-of-mind when we designed this program.
Top-Tier Research Collaboration and Mentorship
Tier 1 Bauer research faculty teach and serve as mentors to professionals enrolled in our DBA program. DBA candidates will also have the opportunity to learn from nearly 200 faculty across multiple disciplines.
A White-Glove Experience
This high-touch program helps eliminate administrative and research burdens, so candidates can put their focus on their chosen area of research.
The Bauer Executive DBA Program Structure
During the first two years of the DBA program, candidates will take three classes each in the fall and spring semesters. During each of these four semesters, participants will come to campus for three immersive three-day weekends with their fellow DBA colleagues. All other program instruction will be online (two times per course per semester).
In the summers of the first and second year, candidates will work on Directed Studies and their third year will focus on dissertation work.
Years 1 & 2
Complete core courses through our hybrid learning model
Attend three on-campus three-day residences per semester (six total per year for the first two years)
Attend two online meetings per course per semester
Year 3
Complete dissertation proposal (Fall) and dissertation defense (Spring)
Residency Dates (2023-2024)
Fall 2023
Online orientation session:
Wednesday, Aug. 30, 2023
First residency:
Sept. 8-10, 2023
Second residency:
Oct. 20-22, 2023
Third residency:
Dec. 1-3, 2023
Spring 2024
Online orientation session:
Wednesday, Jan. 10, 2024
First residency:
Jan. 19-21, 2024
Second residency:
March 1-3, 2024
Third residency:
April 19-21, 2024
Meet the DBA Faculty
As a DBA student, you'll learn from—and work alongside—some of the elite academics and premier in the field from a Tier 1 research university.
Dedicated Executive Spaces for DBA Students
We want our DBA students to have the most comfortable and technologically advanced learning environment available. As such, we've invested over $60,000 in upgrades this past year in the learning spaces all DBA students will use. This includes state-of-the-art classrooms, and an Executive lounge.
What Is the Difference Between the DBA and Ph.D.?
A DBA and a Ph.D. are similar, but have significant differences. So, what are the differences between them, and the advantages of a DBA?
Application Deadlines
Fall 2023
Priority & International Application Deadline — May 1
Regular Application Deadline — June 1
Final Domestic Application Deadline (if spots still available) — July 21
The Admissions Process
Send in Required Documentation
Transcripts, letters of recommendation, a goal statement, a résumé, and international students will need other documents, too.
Follow Application Status
You will receive a welcome email 24-48 hours after applying.
If notified of missing items, submit promptly.
Expect an update on your status 2-3 weeks after applying. Applicants selected to continue the process will be invited to interview.
Admission Requirements
Find out about DBA admission requirements and financial aid.