Our extensive board is composed of business leaders from a wide range of industries who, collectively, bring their decades of experience to the table as they advise the dean of the Bauer College on critical issues.
The Bauer College Board (BCB) works with the dean of the Bauer College to create a strong and enduring relationship between the college and the business community. The BCB provides input on a number of critical issues, including strategy, thought leadership, student engagement and curricular relevance. In addition, the BCB assists with garnering the monetary support needed to maintain and enhance the reputation of the C. T. Bauer College of Business.

Paul A. Pavlou, Ph.D.
Dean
Cullen Distinguished Chair
C. T. Bauer College of Business

Elaine Willits Finger
BBA '92
Real-Estate Consultant
The Finger Companies
Vice-Chair, Bauer College Board

Susannah Abbott
Audit Partner
EY - Houston

Nick Allen
General Manager, Global Crude Oil and NGL
ConocoPhillips

Chris Angelides
BS '88, MBA '94
Managing Director for Sustainability and Energy Transition
Ernst & Young

Christian Avalos
BBA '24
Undergraduate Student Representative

Bill Bobbora
Head of Corporate Banking
Third Coast Bank

Michael J. Cemo
BS '68
President
Michael J. Cemo Interests

Dilip Choudhuri
President & CEO
Walter P. Moore

Susan Coulter
President & CEO
Houston Methodist Hospital Foundation



S. David Deanda, Jr.
President
Lone Star National Bank

Mohammed Ali Dhanani
Director
Dhanani Group Inc.
President/CEO
HAZA Group

Kayoor Gajarawala
Vice-President of Information & Digital Engineering
Shell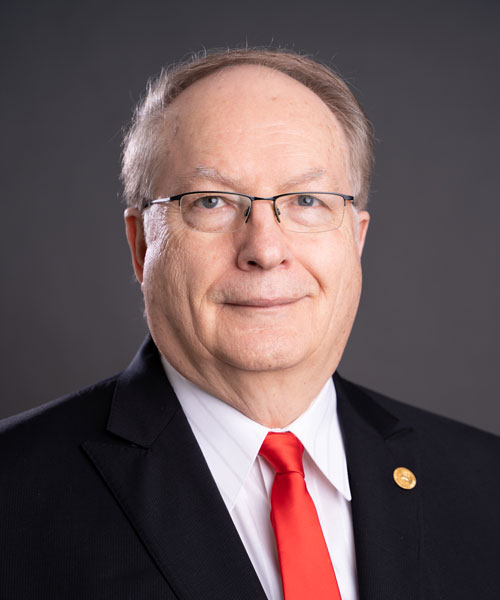 Carl Garrison
CEO & Founder
Superior IS

Kenny Grace
BBA '85
Houston Office Managing Partner
Moss Adams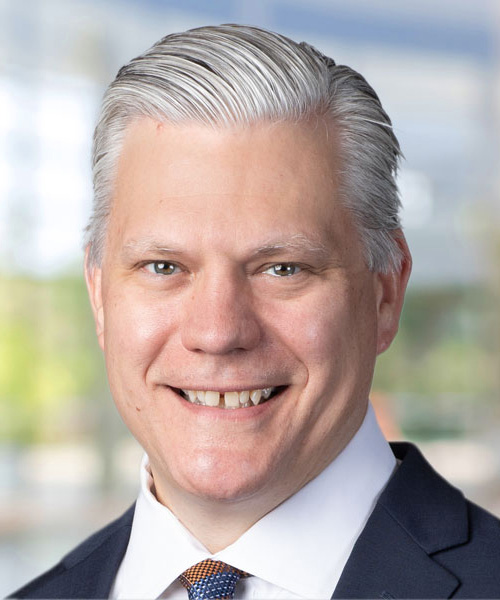 Devin Hall
Tax Partner
Crowe LLP

C. Gregory (Greg) Harper
MBA '97
President & CEO
Blue Mountain Midstream, LLC

Mimi Healy
Head of NGS Systems
Agilent Technologies, Inc.

Scooter Hicks
MBA '11
CIO
MetroNational

William R. Hurt
MBA '86
Senior Managing Director & Head of Investment Banking
U.S. Capital Advisors LLC

Aanchal Jaggi
MBA '24
Graduate Student Representative

Qiana James
BBA '03
Founder and CEO
Friendly Faces Senior Care

Pradeep Kumar
Senior VP & General Manager
Hewlett Packard Enterprise

Aylwin B. Lewis
MBA '90
Former President & CEO
Potbelly Sandwich Works

Imran Malik
BBA '06, MS ACCY '09
Operating Partner
Arcline Investment Management


W. Benjamin "Ben" Moreland
Retired President and CEO
Crown Castle International Corporation

Karen Pitts
Co-Founder & Co-CEO
Link Staffing

Erich Ploog
BBA '93
Managing Partner
Benjamin Johnston Design LLC

S. Glynn Roberts
MBA '91
President
SGR Oil and Gas Interests, LLC

M. Russ Robinson
Director
Robinson Brown Investments

Patrick Schneidau
Chief Strategy Officer
Liongard

Sam Schreiber
BBA '74
Senior Advisor
Trustar Bank

Bob Simpson
BBA '94
Managing Director
Deloitte Consulting, LLP

Zin Smati
President & CEO (Ret)
Engie NA

Steve Stagner
Managing Partner
Fireside Holdings
Executive Chairman
Alliance Animal Health

Zafar "Zaf" Tahir, J.D.
BSSE '84, MBA '99, JD '12
Ciba Geigy
Phillips Petroleum
SABIC

Jason Wells
Executive Vice President & Chief Financial Officer
CenterPoint Energy

Trey Wilkinson
BBA '92, MBA '02
President & CEO
Trinity Legacy
Partners, LLC

Bruce A. Williamson
MBA '95
Chairman, President
Southcross Energy Holdings

Cyvia Wolff
Founder
Cyvia & Melvyn Wolff Charitable Foundation
Emeriti

Natara Branch
BBA '98
CEO
Houston Exponential

Joel Cowley
CEO
Calgary Stampede

Milton Frankfort
BBA '67
Co-Chairman
Frankfort Lipp Capital Advisors, LLC

Joe Gutierrez
MBA '14
CEO
Novi Ventures

Fran Keeth
'77, MS ACCY '80, JD '88
Retired CEO
Shell Chemicals Inc.

Elizabeth Killinger
BBA '91
President - NRG Retail & Reliant
NRG Energy

Duy-Loan T. Le
MBA '89
Retired, Senior Fellow
Board of Directors: National Instruments, Cree, Ballard Power Systems, Atomera, eSilicon, Axcelis, Medigram

Sandra Oliver
Assurance Managing Partner, West Region
EY
Former Student Representatives

Louise Goldberg
2021-2022, MBA '22
MBA Candidate
Graduate Student Representative

Andre Hal
2020-2021, MBA '21
MBA Candidate
Graduate Student Representative

Veronica Herrera
2020-2021, BBA'21
BBA Student
Undergraduate Student Representative

Cesar Macedo
2021-2022, BBA '22
BBA Student
Undergraduate Student Representative

Eustina Mupa
2022-2023, MBA '23
MBA Candidate
Graduate Student Representative

Vivek Patel
2022-2023, BBA '23
BBA Student
Undergraduate Student Representative
Legacy

Melvyn Wolff
Founder
Cyvia & Melvyn Wolff Charitable Foundation