Doctoral
Ph.D. Program in Supply Chain Management
Admissions
Our PhD program offers a unique opportunity for students interested in academic careers in supply chain management. We look for competitive candidates that have high standardized test scores, good analytical and communication skills, high intellectual capability, self-discipline and maturity to be good scholars. Applicants with prior supply chain work experience and/or training are highly desirable.
If you would like to be part of our team, please apply through the electronic online admission process at the following address: http://www.bauer.uh.edu/doctoral/admissions/ The deadline for completing the online application and submitting all the required documents is February 1. However, applicants are strongly encouraged to apply as early as possible.
If you have any questions about our program, please contact:
Dr. Funda Sahin
PhD Coordinator, Supply Chain Management
C. T. Bauer College of Business
University of Houston
fsahin@uh.edu
---
---
Call for Nominations for Doctoral Excellence Awards Ends July 17
---
News
New grants supporting research and travel have been announced. Learn more in the new section under "Financial Support" on the Accepted Students page of the website. Deadlines are Jan. 9, 2017 and Feb. 1, 2017 and April 5, 2017.
---
APPLY NOW
---
Contact Information
Professor Vanessa Patrick,
Director of Doctoral Programs
Professor Tong Lu,
Accounting Program Coordinator
Professor Kris Jacobs,
Finance Program Coordinator
Professor Richard DeFrank,
Management Program Coordinator
Professor Randolph Cooper,
MIS Program Coordinator
Professor Rex Du,
Marketing Program Coordinator
Professor Funda Sahin,
Supply Chain Management Program Coordinator
---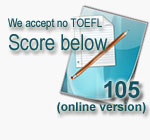 Welcome to our PhD program in Supply Chain Management at the University of Houston. I hope you find the information we are providing online to be informative. If you would like additional information about our program, please feel free to contact me.
Dr. Robert L. Bregman
PhD Coordinator, Supply Chain Management
RBregman@uh.edu
×