Doctoral
Admission
Admission to the doctoral program is highly selective, and depends upon many individual factors. As we review applications, we look for evidence that students have the intellectual creativity and personal passion to become top researchers in their field. Creativity and passion can be expressed in many different ways, and through many different accomplishments, we look forward to hearing from each applicant about their own unique qualifications for the doctoral program at Bauer College.
Admission Criteria
Our goal is to produce top researchers who will be placed at the best research universities in the world. Many factors can indicate that a student has this potential, a few of the factors we consider are:
Academic Performance
Letters of Recommendation
GMAT or GRE Scores
Statement of Purpose
In general, we are looking for a combination of outstanding scholarship at nationally/internationally known universities, plus strong recommendation letters and a statement of purpose that reflects a deep commitment to research. Although we do not have a minimum GMAT scores, our typical applicant has a GMAT score above 650. Excellent proficiency in English is expected.
For more information on financial support for accepted students, please click here.
The Application Process
The doctoral program at Bauer College is a full-time program and accepts applications for the fall semester only. The deadline to apply is January 10, 2021 for all Bauer departments that will accept applications in Fall 2021.
In order for your application to receive full consideration, the admissions office must have received your completed application and all supporting documents by this date.
Step 1
Complete the UH Doctoral Application online and pay the appropriate application fees. You will be able to upload most of your application materials to this online application.
You will need to upload:
A Statement of Purpose
A resume/CV
Copy of transcripts from all prior colleges and universities attended, unofficial copies are acceptable.
Report of GMAT or GRE Scores, an unofficial report is acceptable. All doctoral programs accept either the GMAT or the GRE. Scores cannot be older than 5 years.
Email contact information for three recommenders. Once a recommender has been verified, he/she will be able to log into the system to complete a recommendation form and will also have the option to upload a recommendation letter.
For international applicants, an unofficial TOEFL score report. TOEFL scores must be no older than 2 years.
Step 2
All students will need to submit the following to the University of Houston's Admissions Offices (click here for mailing address):
Official copies transcripts from all prior colleges and universities attended. These transcripts need to be sent directly from the universities providing them
Official GMAT or GRE Scores sent directly from the Educational Testing Service. (UH code for GMAT is XT1-26-69, and GRE is 6870.) Scores must not be older than 5 years.
Application Fee of $45.
In addition to the above, international students will also need to submit the following:
Official copy of TOEFL (Test of English as a Foreign Language) score. Score must not be older than 2 years. For more information on TOEFL score requirements and possible exemptions, click here.
A $75 International Admissions Offices fee (Total application fees for international students = $120)
The following materials must be sent to the appropriate University of Houston admissions office and must arrive no later than January 10 which is the application deadline.
Applications for Fall 2021 are now open. The application deadline for Fall 2021 is January 10, 2021.
---
At a Glance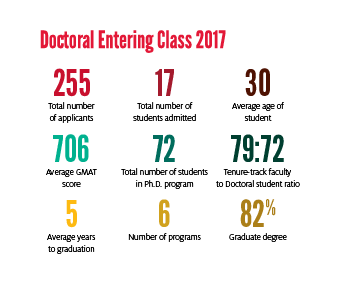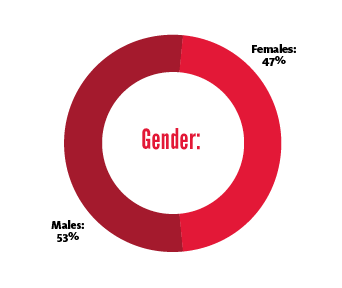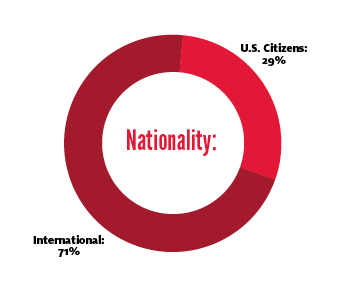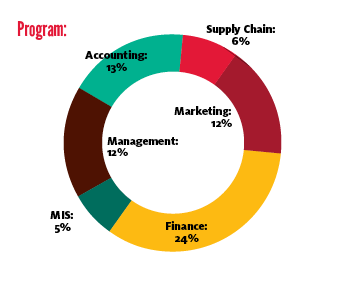 U.S. and International Applicants

Regular Mail:
University of Houston
Graduate Admissions
P.O. Box 3947
Houston, TX 77253-3947

Express Mail:
University of Houston
Graduate Admissions
4302 University Dr, Rm 102
Houston, TX 77204-2012

Electronic or "Speede" Transcript:
Within the state of Texas, the fastest way to send your transcript is electronically. Please inquire at your previous institution about this option. Electronic transcripts can be delivered via email to gradschool@uh.edu.
×
The minimum TOEFL scores for any of our doctoral programs are: 105 out of the Internet-based total; 260 out of the computer-based total; and 617-620 out of the paper-based total. An applicant to the Bauer College may be exempt from this requirement but only if he/she:
Speaks English as his/her native language. This exemption applies to students from Australia, the Bahamas, and Belize, the British Isles, English-speaking Canadian provinces, the Fiji Islands. Guyana, Jamaica, Liberia, New Zealand, Sierra Leone, South Africa, Trinidad, The United States, the Virgin Islands, the West Indies and Zimbabwe.
Has earned a high school diploma, Associates of Art, Associates of Science or higher from an accredited U.S. high school, college or university.
Has received an undergraduate or graduate degree from an AACSB-accredited university located in an English-speaking country including those same countries as listed above.
---
APPLY NOW
---
Contact Information
---