Undergraduate
Management
Bachelor of Business Administration
The Department of Management (MANA) offers a Bachelor of Business Administration degree in management. This area is excellent preparation for students who wish to study administrative sciences or are interested in general management and management trainee positions. Elective courses in leadership, human resources and strategic management are available to those interested in these specialized areas.
This major focuses on the behavior of individuals and groups within formal organizations, with particular emphasis upon the application of theory and research to management practice. Topics receiving primary emphasis include leadership and motivation of personnel, decision making, the adaptation of organizations to their environment and the planning for and use of human resources in both the public and private sectors.
Student Resources
Advising
Also View
---
ELASP
Fall 2016 Application is Now Open
Contact Us
Questions about ELASP:
elasp@bauer.uh.edu
Emerging Leaders Academic Success Program
C. T. Bauer College of Business
University of Houston
334 Melcher Hall Room 262
Houston, TX 77204-6021
---
See Also:
---
Contact Us
Undergraduate
Business Programs
334 Melcher Hall, Room 262
Houston, TX 77204-6021
Email: bba@uh.edu
---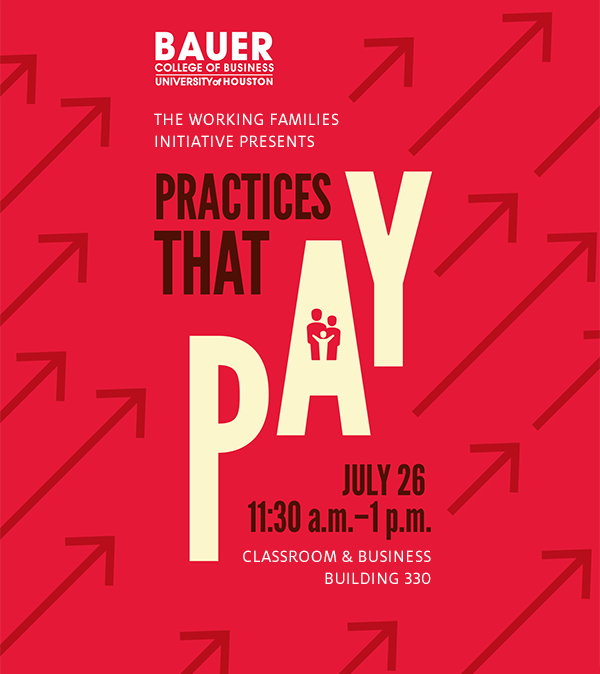 Join us on campus 7/26 for a conversation on best practices for working families. Lunch will be provided. Learn more.
---