Undergraduate
E

merging

L

eaders

A

cademic

S

uccess

P

rogram
Fall 2018-Spring 2019 Peer Leaders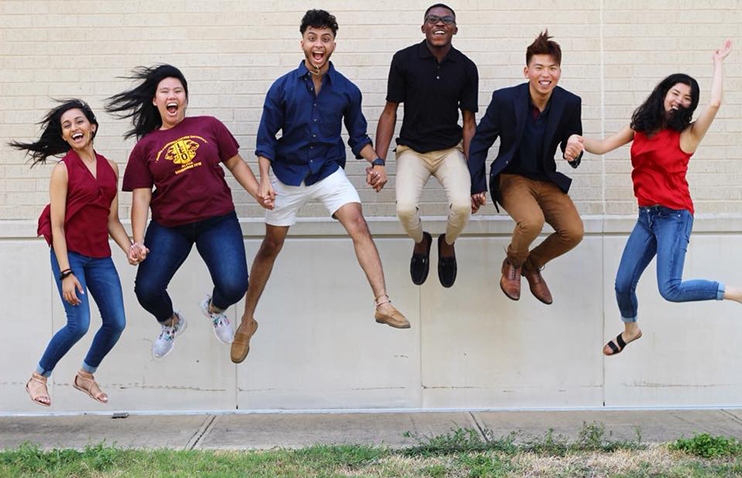 Each new student will be assigned a Peer Leader, a Bauer upperclassmen, who will be their personal guide for "How to do Bauer." Bauer students will make up a team that will meet for a bi-weekly seminar led by their Peer Leader.
A freshmen student can expect their Peer Leader to help them with:

Meeting new people
Getting them connected to campus activities, clubs and organizations
Help navigating the UH campus
Learn strategies for being successful in classes (ex. how to interact with your professors, organize study groups, etc.)
Learn about and use academic and personal support resources at the university; such as the Writing Center, Learning Support Services, Health Center, etc.
Meet the 2018-2019 ELASP for Freshmen Peer Leaders
---
ELASP Fall 2019 Application is Open
Follow us!
---
Contact Us
Questions about ELASP:
elasp@bauer.uh.edu
Emerging Leaders Academic Success Program
C. T. Bauer College of Business
University of Houston
334 Melcher Hall Room 262
Houston, TX 77204-6021
---
See Also:
---
Contact Us
Undergraduate
Business Programs
334 Melcher Hall, Room 262
Houston, TX 77204-6021
Email: bba@uh.edu
ELASP for Freshmen Peer Leader
---
Md Akil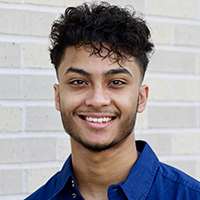 Akil is currently double majoring in management and marketing. From intramural sports to singing karaoke, he's into about anything. He is currently a Bauer Senator in Student Government and the External Relations officer for the Bauer Ambassadors. When given free time, Akil loves playing basketball and hanging out with friends and family. Akil believes that ELASP gave him access to the resources that aided him in being involved in all his programs. He wishes to serve ELASP with an honest heart, leadership, and determination while also raising Cougar pride. He can't wait for the socials! A piece of advice that Akil has for incoming students is don't be afraid to be a part of something. Everyone is unique with special capabilities, so when we are united, we are unstoppable!
×
ELASP for Freshmen Peer Leader
---
George Asare-Frimpong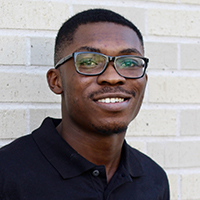 George is a sophomore intending to major in Accounting. He is Ghanaian, born and raised there for the majority of his life and he has been in this country for two years. He enjoys soccer a lot - both playing and watching, and playing FIFA. A fun fact about George is that in Ghana, everyone is named after the day they were born and since he was born on Sunday, he is called Kwesi. Joining ELASP as a freshman helped him easily adjust to the new community and meet people with similar goals. Attending college in a country you've been in for less than a year can be frightening as you do not know what to expect – that was George's experience. But ELASP helped him easily fit in and make some lifelong friends. It also helped him because of the advice that the Peer Leaders offered. George is looking forward to sharing all that he has learned through ELASP and helping to make your transition from high school to college as easy as possible. One piece of advice George has for the incoming freshmen is to have a plan for the semester and academic year and execute it.
×
ELASP for Freshmen Peer Leader
---
Allison Nguyen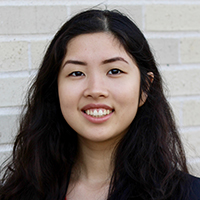 Allison is a sophomore and her intended majors are Finance and Accounting. She was born and raised in Houston. Her favorite hobbies include baking sweets and reading novels of all genres. She also likes traveling, exploring, and photography. ELASP helped her grow so much as an individual and professionally. She has built many long lasting friendships through the program and it has made her college experience more memorable. As a peer leader, she hopes to help incoming freshmen become comfortable on campus and familiar with the resources Bauer has to offer. Furthermore, she would also like to use her personal experience to help incoming freshmen have a better college experience. Her advice for new students this is to be as involved as one can on campus, join organizations, and take advantage of all of the resources and opportunities Bauer and UH have to offer.
×
ELASP for Freshmen Peer Leader
---
Divvya Seerani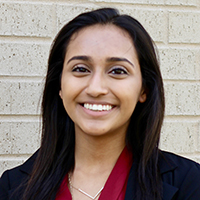 Divvya is a sophomore in Bauer who aspires to graduate with a double major in Marketing & Entrepreneurship, with a minor in Finance and Sales (through the PES program). Currently, she is a Bauer Senator in the Student Government Association, as well as an Ambassador within Bauer.
Divvya was born and raised in Houston, Texas, and enjoys learning more and more about what the city has to offer. It's one of the main reasons she enjoys being at UH so much! That, and being close to family; however, after undergrad, she wishes to move from her suburbia to either Downtown Houston or NYC. When taking a break from school, she enjoys spending time with friends and keeping up with the NFL (Go Texans!).
Although most of her friends were made outside of ELASP, this program gave her a place to solidify her attitude of being comfortable in her own skin. Being a part of ELASP was an extremely rewarding experience for Divvya. And as an incoming Peer Leader, she looks forward to sharing her story and her amazing first year experience at UH. Not only has she found a niche here at UH, but most importantly, she has discovered and continues to discover so many new things about herself alongside her cougar family. With that, she hopes to encourage incoming freshman to go all in during their first year, like she did. Although four years seem like a long time, she believes that they go by much faster than you can even imagine. College should be some of the best years of your life so freshman year is the perfect time to start out on a clean slate. Come ready to make mistakes and learn from them so you can better experience the years to come!
---
×
ELASP for Freshmen Peer Leader
---
Annaliza Suerte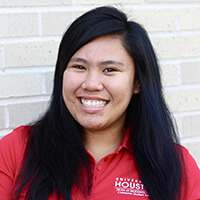 Annaliza is an accounting major, born and raised in Houston; however, she studied abroad in the Philippines for a year. She enjoys traveling, food, adventure, and quality time with friends and family. Thanks to ELASP, she was able to meet friends who she can now call family. Coming from a small high school with 40 students in her graduating class, to UH with over 40,000 students, it became difficult for her to adjust to an unfamiliar environment. ELASP helped ease the transition as she bonded with diverse groups of people over one similar goal: become successful business professionals. As a Peer Leader, she looks forward to building connections with the ELASP students and watching them build connections amongst each other because it is essential to succeeding in the business world. ELASP is a great way to network early on in a person's college career. In addition, college is about expanding your perspective, learning more about yourself, and growth. Thus, I advise the incoming students to get out of their comfort zone. Take advantage of UH's diversity and talk to people originating from countries all over the globe. You'll immerse yourself into different cultures and see the world through various lenses.
---
×
ELASP for Freshmen Peer Leader
---
Khanh Tran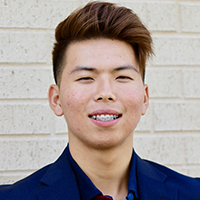 Khanh is a sophomore planning to major in MIS and Entrepreneurship. He moved from Viet Nam to America when he was 13 years old. He rides a motorcycle and loves anything that goes fast! He is an aspiring photographer, thrill seeker, car enthusiast, and loves sports. During his first year of college, ELASP helped him connect with other students and he has created lifelong friendships because of it. As a Peer Leader, he is looking forward to talking with everybody in the program and he hopes to help others become better versioins of themselves. One piece of advice Khanh has for incoming students is live the life you want to remember and face your challenges because that is how you become stronger!
---
×