Undergraduate
University Commencement Procedures
Spring 2019
Date: Saturday, May 11, 2019
Ceremony 1: 9-11:30 a.m.
Ceremony 2: 2-4:30 p.m.
Venue: Fertitta Center, UH Campus
The University Commencement will include all Spring 2019 bachelor's, master's and Ph.D. degree candidates. This is a shared celebration with faculty, staff and friends who have shaped your education. Cheerfully hear your name called and walk across the stage to receive your accolades.
In order to better accommodate seating for all the graduates and their guest, the college will be split into two equally divided ceremonies, one morning ceremony and one mid-day ceremony.
Continue to monitor this website periodically to receive updates on information including which department majors will be represented in which ceremony.
Before University Commencement
Congratulations! Please take a look at the graduation checklist for updates on academic paperwork and to ensure you have taken all necessary steps to receive your official diploma.
Cap, Gowns and Invitations
All graduates participating in the University Commencement must wear the updated UH custom cap and gown Bachelor regalia. Students may order their cap, gowns, announcements and invitations online from Herff-Jones Company, the authorized vendor for the University of Houston. The bookstore will host Grad Fair on February 19-21 from 10 a.m. to 4 p.m. on the lower level. For additional information please call the UH Bookstore at 713-748-0923. Herff-Jones orders can also be placed at 281-379-3825.
Cougar Spirit Cords
Don't be left out at graduation. Give to and get your Cougar Spirit Cord today! The Cougar Spirit Cord is a symbol of your pride and a way to help make more scholarships available to next year's students or show support for a program that's made a difference in your UH experience. Make a minimum $19 donation (perhaps a gift in honor of your class, $20.19) to any college or program of your choice and wear the cord at the ceremony to show your Cougar Pride! Don't wait, click here and choose to give now!
Honor Cords
Students graduating with honors may purchase honor cords at the UH Bookstore.
3.90 to 4.0 Summa Cum Laude (with highest honors)
3.70 to 3.89 Magna Cum Laude (with high honors)
3.50 to 3.69 Cum Laude (with honors)
Program
Every effort is made to include the names of all official graduates in the printed commencement program. However, please be aware that the program is not an official document with regard to eligibility for graduation or any honors conferred. Inclusion of a name in the program does not guarantee graduation or honors status. **Please note that students who apply for graduation after the first graduation deadline may not see their name appear in the program.
Privacy
Students who requested that public information not be released must specify that their information may be included in the programs when applying for graduation. Otherwise, the university will not publish their graduation information unless the Bauer College of Business, Undergraduate Business Programs has a signed release form.
Special Needs
Registered CSD Students needing any additional services or have special requests must notify the Center for Students with DisABILITIES (CSD) at least 2 WEEKS prior to their scheduled ceremony. Center for Students with DisABILITIES (CSD) can be reached at (713) 743-5400 or http://www.uh.edu/csd/ for any additional assistance and/or specific questions.
If you are a graduate with special needs please email Kathy Dominguez at kdominguez@uh.edu should you need assistance with the processional or the recognition walk.
During University Commencement
Student Check In and Timeline
TBA
Walk Cards
Each student will be assigned a walk card at the student check-in tables prior to student line up. The card will indicate your name, pronunciation of name (if information is provided), mailing address, email and the degree you earned.
Be sure to check the card carefully and make any necessary corrections. KEEP THIS CARD WITH YOU UNTIL YOU REACH THE STAGE. THE CARD WILL BE USED TO CALL YOUR NAME. The photographer will send proofs to the email address printed on the card. Please refrain from bringing any hand carried items. College coordinators will NOT be responsible for any personal items.
Parking
TBA
Photography
There will be a professional photographer on stage during the ceremony to take photos of each graduate. You will receive proofs at the mailing address on your walk card. You will then be able to order photos directly through the commercial firm. Please ask your family to take photos from their seats or before/after the ceremony. The fire marshal requires that we keep the aisles clear at all times. The ceremony will be live-streamed at the link below.
Guest Information
TBA
Graduation Information/Checklist
Please arrive on time.
Please make sure that you bring the LEAST amount of items as possible.
Please eat before the ceremony.
Please turn off cell phones before and during ceremony.
Please dress comfortably — You will be required to stand for long periods of time.
Please inform guests not to bring wrapped gifts. They will not be allowed to take them into the ceremony.
You may bring as many guests as you wish. No tickets are required.
ONLY clear purses will be allowed in the venue.
Please be respectful and stay for the entire ceremony.
After University Commencement
After the official closing day of the semester, your academic advisor will review your grades and all other requirements for graduation. They will also confirm that you have completed all required surveys for graduation. This process will be complete within 60 days after the closing date. If your graduation is approved, the Office of the University Registrar will mail out your diploma shortly thereafter. Students typically receive their diplomas in the mail 2-3 months after the end of their graduating semester. If you do not receive your diploma within 3 months of completing your degree, contact the Office of the University Registrar at 713-743-1010, or visit https://www.michaelsutter.com/uh to check the order and shipment status of your diploma.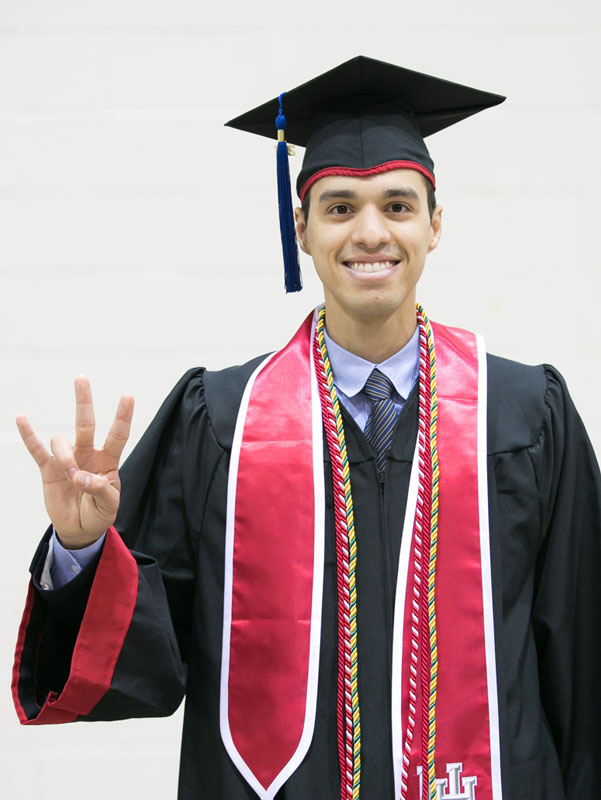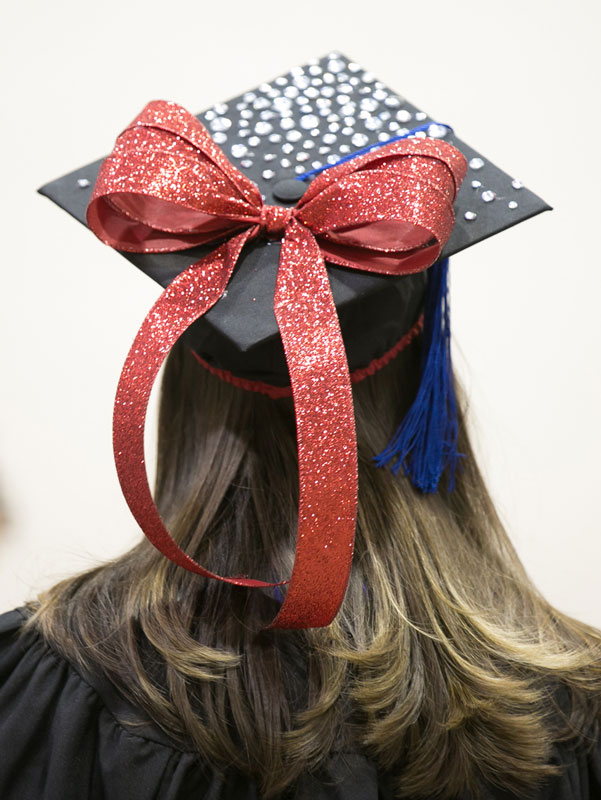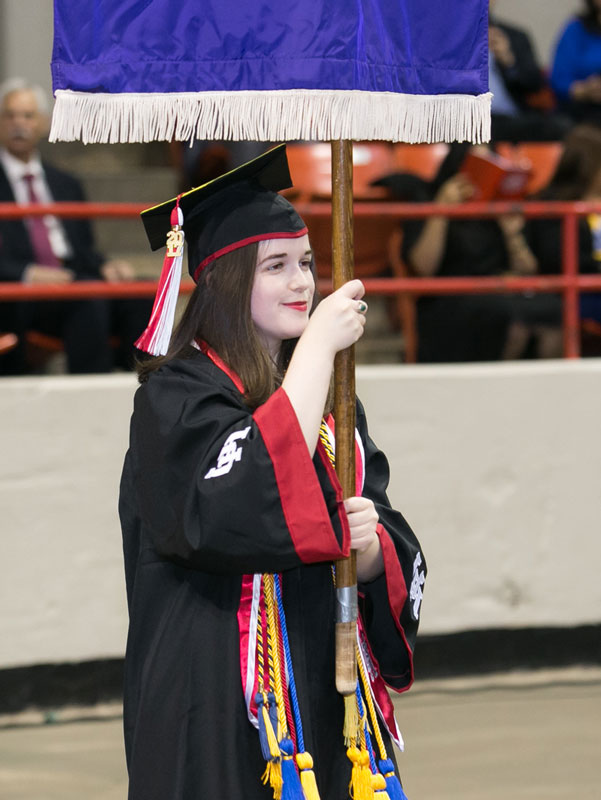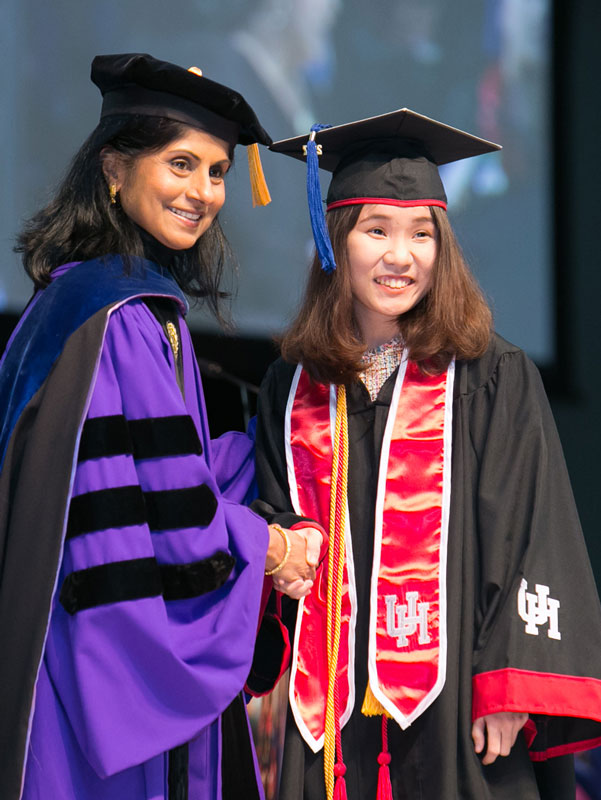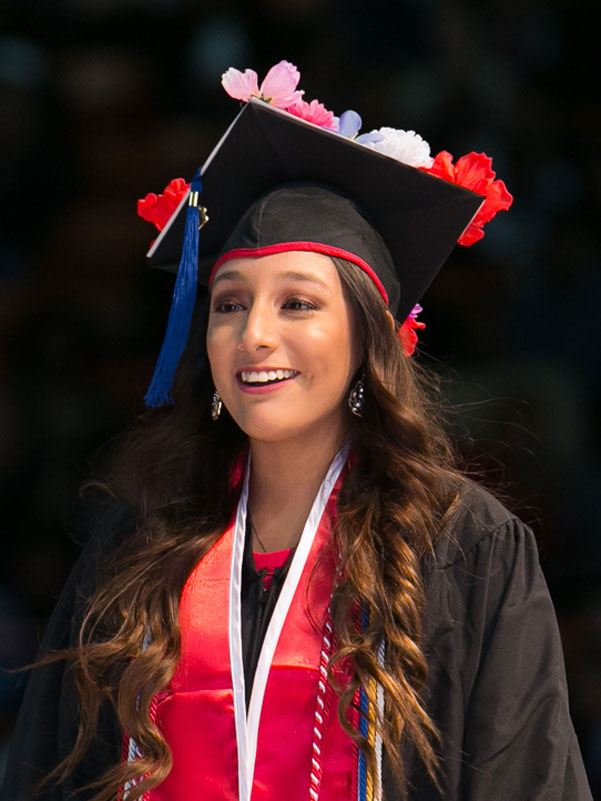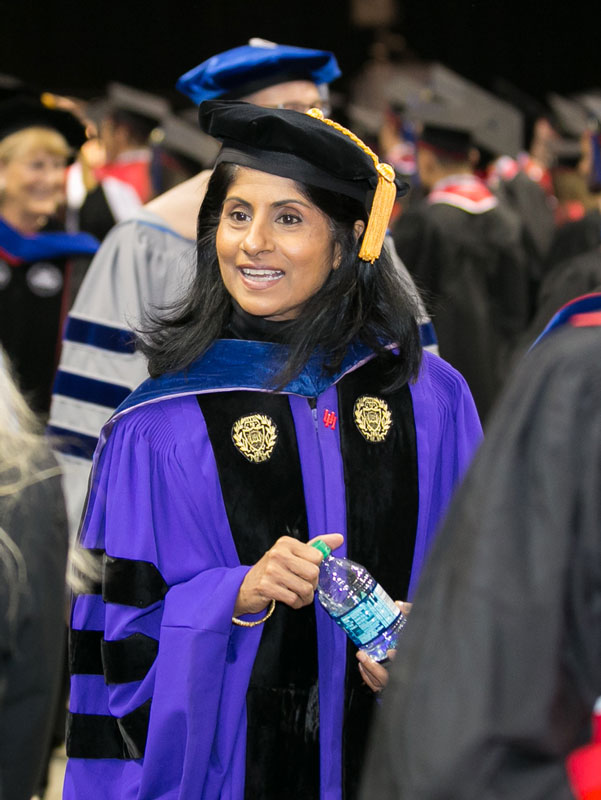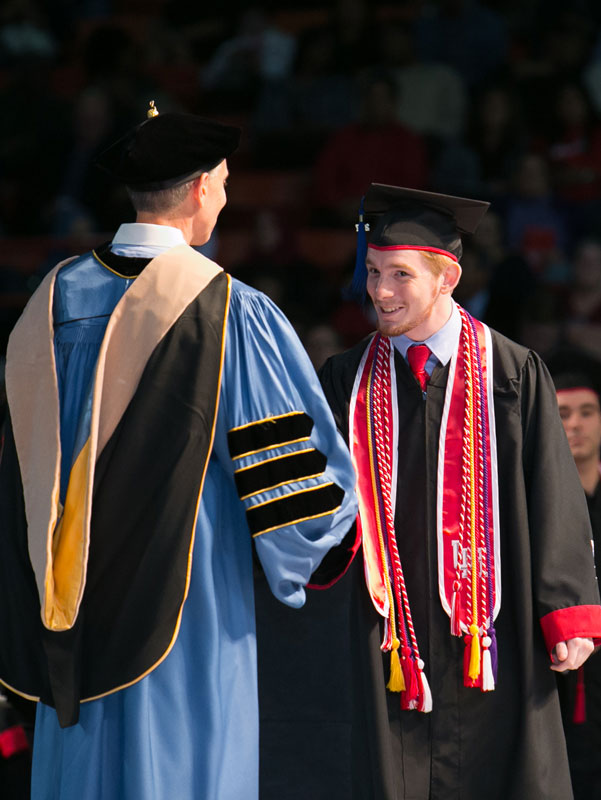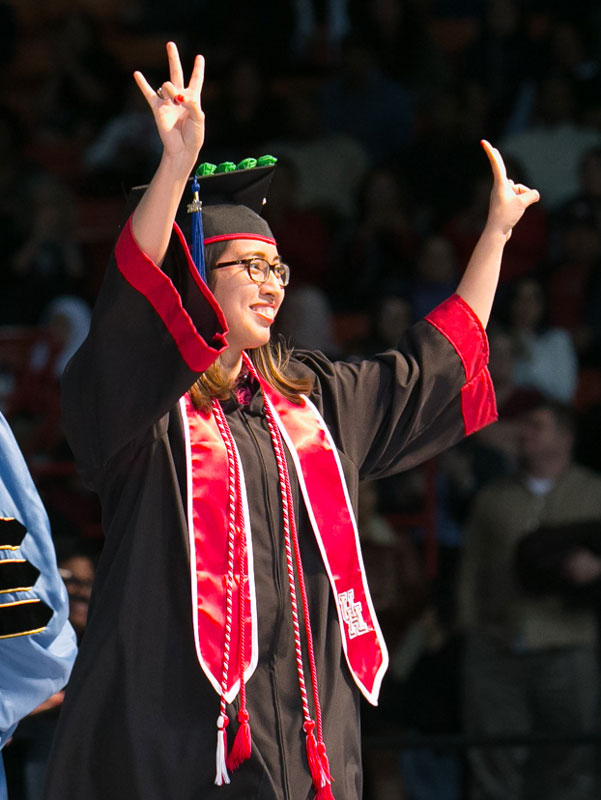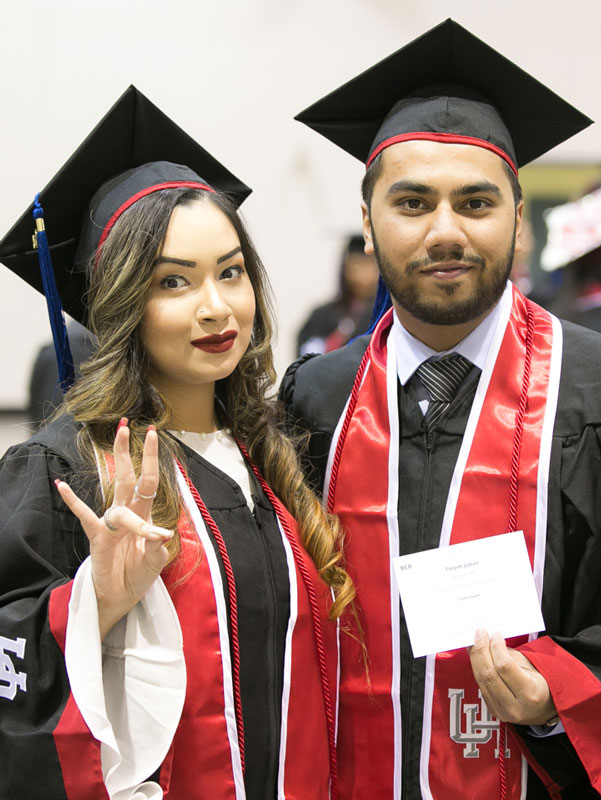 ---
ELASP Spring 2019 Application is Closed
---
Follow us!
---
Contact Us
Questions about ELASP:
elasp@bauer.uh.edu
Emerging Leaders Academic Success Program
C. T. Bauer College of Business
University of Houston
334 Melcher Hall Room 262
Houston, TX 77204-6021
---
See Also:
---
Contact Us
Undergraduate
Business Programs
334 Melcher Hall, Room 262
Houston, TX 77204-6021
Email: bba@uh.edu