Undergraduate
Spring 2021 University Commencement Ceremony
Date: Thursday May 13, 2021
Time: 10:00 a.m.
Location: TDECU Stadium
Congratulations Bauer Graduates. The C. T. Bauer College of Business will recognize all Spring 2021 bachelor's, master's and Ph.D. degree candidates.
The University is planning safe and socially distanced, in-person commencement ceremonies. The ceremony will be live-streamed for those who are unable to join in-person.
Graduate Check-In
Graduates can park in the stadium garage and proceed to the ground floor. Graduate check-in tables will be near the football training facility. Guests will not be allowed beyond the graduate check-in point. Walk Cards will be distributed to the graduates during check-in. Review spelling for name announcement and email address for photo notification. Please arrive for check in according to the times listed below.
Last names starting with:
| | |
| --- | --- |
| A - G | 8 - 8:30 a.m. |
| H - N | 8:30 - 9 a.m. |
| O - Z | 9 - 9:30 a.m. |
Attire
Academic Regalia. Please arrive dressed in your regalia. Face mask is required.
Tickets
Tickets are required. Each graduate is allowed to reserve up to 4 tickets. Please do your best to reserve your tickets as soon as possible. You can reserve the tickets for your guests, then you will need to follow the process on how to transfer the tickets to them since they will need the ticket to gain entry to the stadium. Please refer here to the Grad Chronicle No.6 for instructions on how to reserve tickets and/or how to transfer tickets. If you experience problems please contact the ticket office for assistance. Guests who require ADA seating, please send an email to rsvp@uh.edu.
Parking
All attendees are to park in the Stadium Garage located on Holman Street. The TDECU Stadium garage has complimentary accessible parking on the first level as well. Please display a valid handicap decal or hangtag. There will be no charge for parking.
General Information
Please be aware of the clear bag policy. This policy applies to you and to your guests. It is advised that graduates bring limited items as there will be no area/place to store your belongings. Please refer here to the policy. As the university is still enforcing Covid-19 measures, you must wear your mask at all times. You will be instructed by commencement team members when it is permitted to remove your mask for picture purposes only. These measures also apply to your guests. Your guests can bring celebratory items such as posters and flowers. Air horns and signs with poles/sticks will not be permitted. Water will be provided for graduates on the field. The concession stands will be open for your guests where they will be able to purchase light refreshments and drinks. Please be sure to wear comfortable shoes as there will be quite a bit of walking.
---
The Herff Jones website is live, and students are able to order their regalia sets now. The website is herff.ly/uh. Last day to order online is April 18th.
For additional information regarding graduation orders please contact the UH Campus Bookstore at https://www.bkstr.com/houstonstore
Please note, commencement ceremony dates, times, formats are subject to change.
For further questions regarding the commencement ceremony, please contact Kathy Dominguez at kdominguez@uh.edu.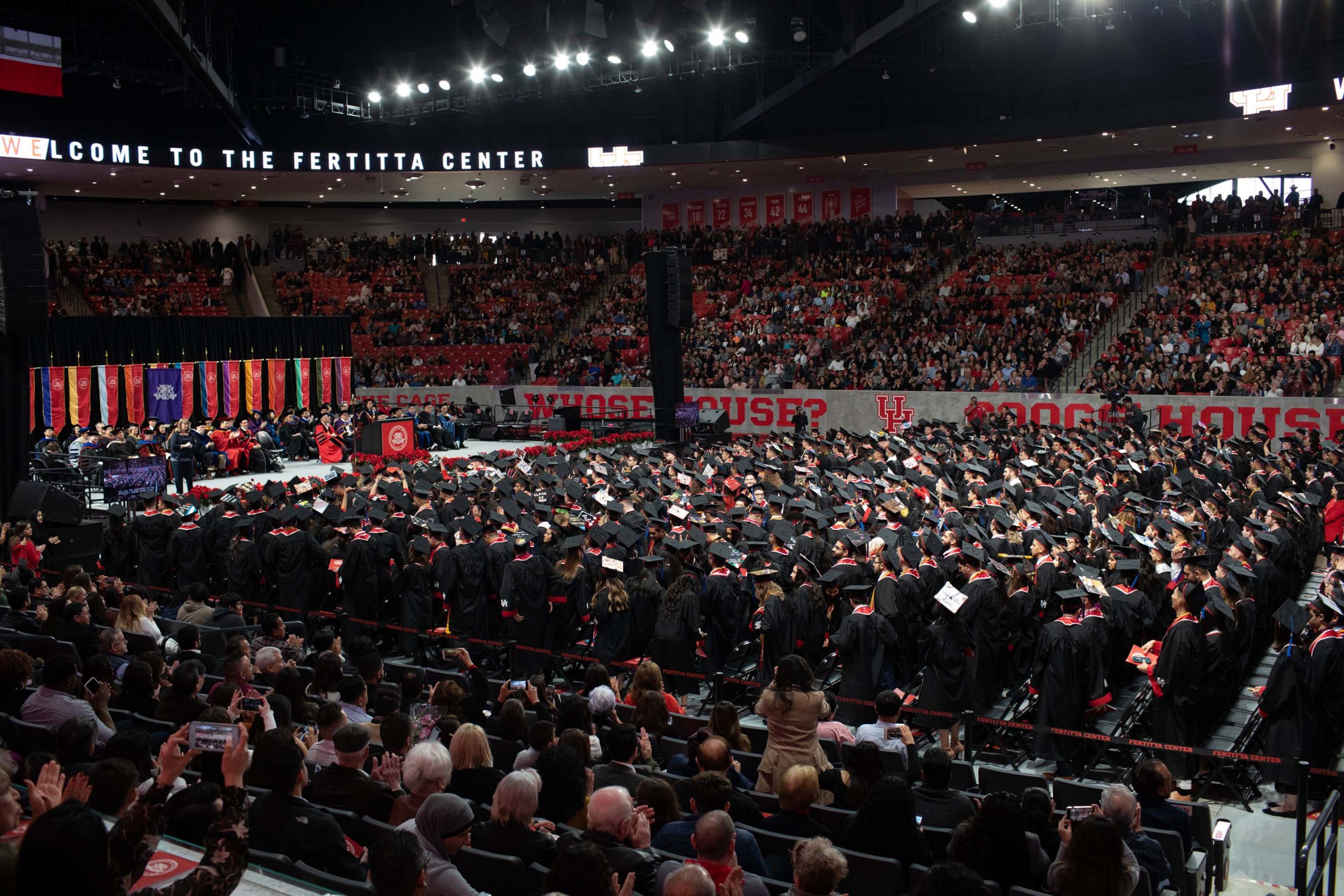 UH Spirit Cords
The Cougar Spirit Cord is a symbol of your pride and a way to help make more scholarships available to next year's students or show support for a program that made a difference in your UH experience. Make a minimum $21.00 donation (perhaps a gift in honor of your class, 2021) to your college and wear the cord at the ceremony to show your Cougar Pride! Don't wait, click here and choose to give now!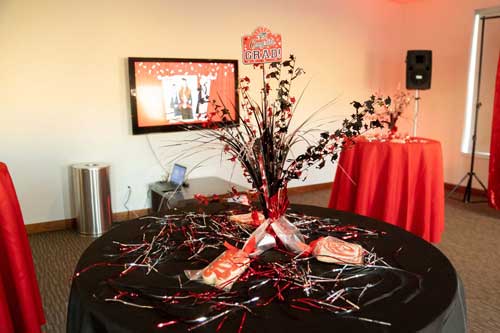 ---
Undergraduate Business Programs
---
ELASP for Transfers Fall 2021 Application
Application is open.
---
Follow us!
---
Contact Us
Questions about ELASP:
elasp@bauer.uh.edu
Emerging Leaders Academic Success Program
C. T. Bauer College of Business
University of Houston
334 Melcher Hall Room 262
Houston, TX 77204-6021
---
See Also:
---
Contact Us
Undergraduate
Business Programs
334 Melcher Hall, Room 262
Houston, TX 77204-6021
Email: bba@uh.edu