Undergraduate
E

merging

L

eaders

A

cademic

S

uccess

P

rogram
Peer Mentors
All of our Mentors are alumni of ELASP and are excited to support your transition.
Our mentors organize numerous small group activities designed to help new students get connected, make friends, and learn the ins and outs of Bauer.
Your peer mentor is here to help you:

Meet new people
Get you connected to campus activities, clubs and organizations
Help you to navigate the UH campus
Learn strategies for being successful in your classes (ex. how to interact with your professors, organize study groups, etc.)
Learn about and use academic and personal support resources at the university; such as the Writing Center, Learning Support Services, and the Health Center
Meet the Spring 2018 ELASP for Transfers Peer Mentors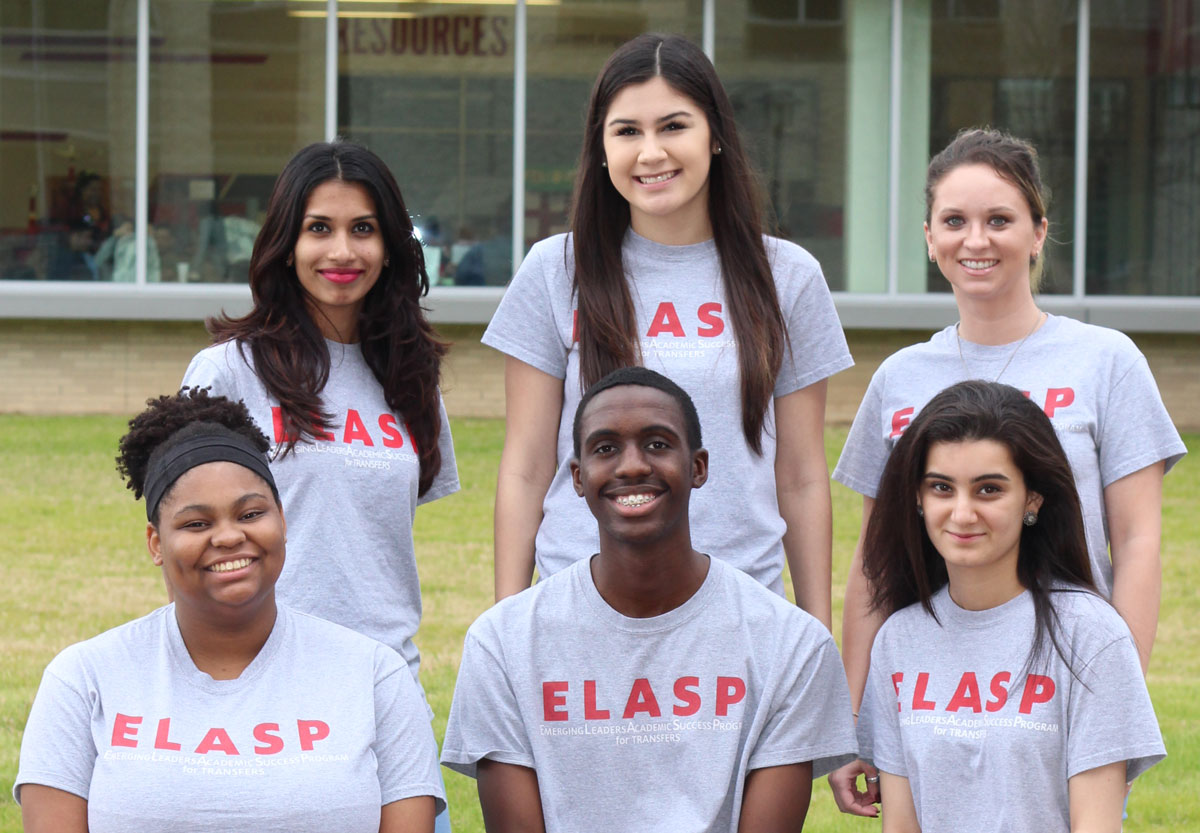 ---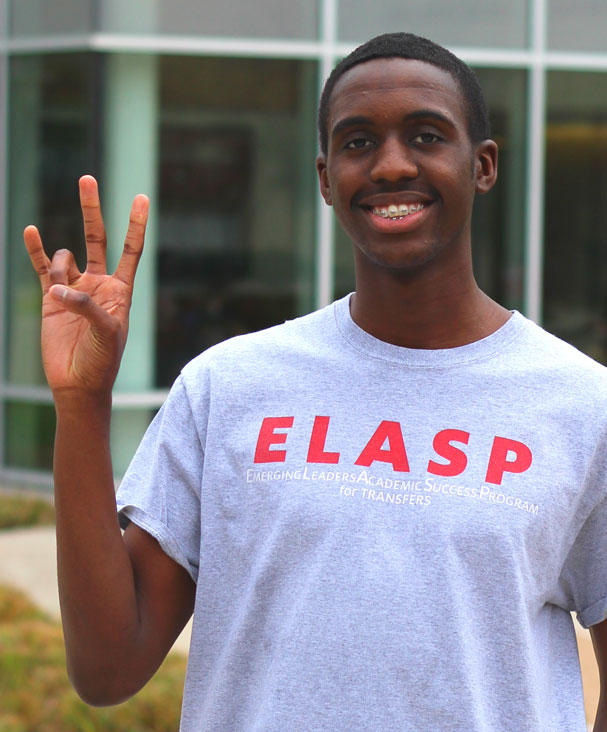 Nsama Chisha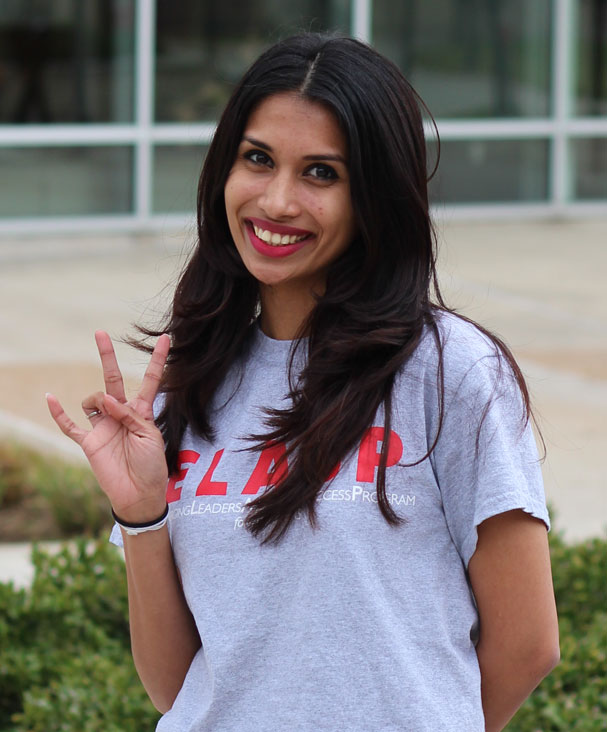 Melisa Galhena
Nsama is an MIS major here at Bauer. He enjoys meeting new people, music, and sports. During his first semester at UH, he wanted to be able to meet new people, get involved on and off campus, and make the most of the resources that the University has available. ELASP helped him do that, more than he could have imagined. He strongly recommends the program to any incoming transfers looking to make the most of their experience at Bauer. A fun fact about Nsama is that he was born and raised in Lusaka, Zambia, and having spent much of his life there, he can speak 3 of the indigenous languages.
Melisa was born in Sri Lanka, a small island country in South Asia, located southeast of India and northeast of the Maldives. She moved to US with her parents. Her major is MIS and she will be graduating in spring 2018. She loves to help anyone in need and volunteer. Joining ELASP during her first semester at Bauer was one of the best decisions that she's made in her college career, without a doubt. She's so grateful that she was part of the ELASP family. She moved from Sri Lanka to US not knowing anyone. She started her college education at Houston Community College but since there weren't as many programs and events as Bauer, she hardly met anyone or made friends at HCC. The transfer to UH from HCC was both a culture shock and academic shock, and she didn't know a single person on campus. It was ELASP that helped her to be familiar with the surroundings, to step out of her comfort zone, to be involved, to make new friends, and network with people. She's made some great friends all thanks to ELASP. Not only did she make friends, but it opened her eyes to all the opportunities that Bauer has to offer. She learned to be more involved and participate in events, which drastically helped her grow as a strong individual. The reason she decided to become a mentor this semester is to give back to the ELASP family. She wants to share her personal experience to help someone else get out of their comfort zone, meet new people, make long lasting friendships, accept challenges and grow as a strong individual.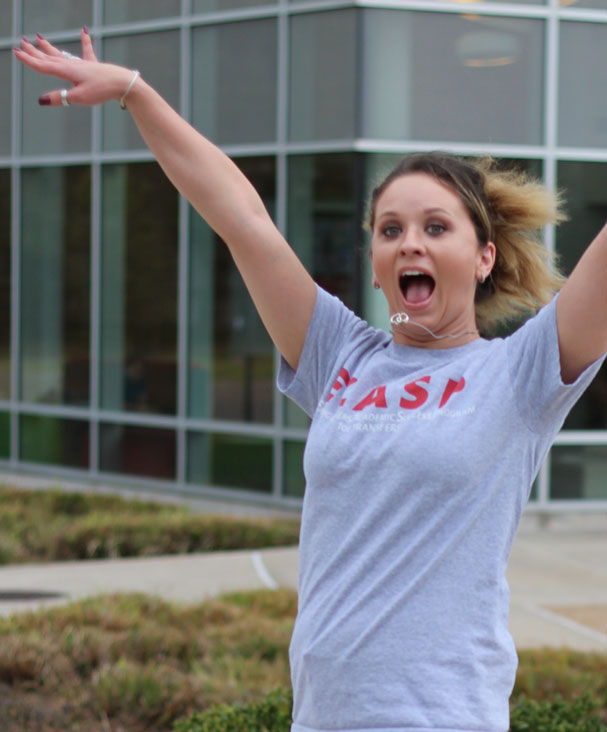 Kaci Maris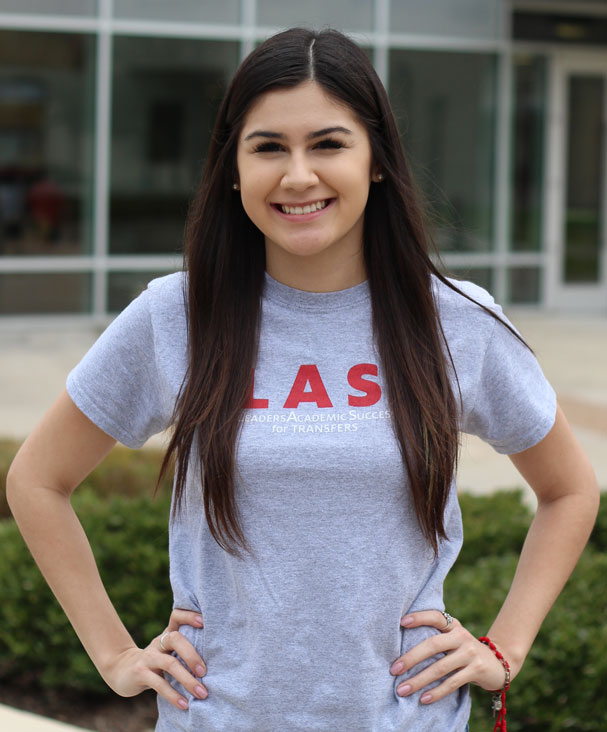 Maritza Ortiz
Kaci Maris is a non-traditional student at Bauer studying Business Management-Leadership Track and minoring in Corporate Communications and using her education to find a career in Corporate/Community Relations in a corporate or governmental role. When not on campus, Kaci is a mom of three and a wife. She loves working with non-profits and following government policies, laws, and ethics. Kaci was one of two students who earned the ELASP Outstanding Student award in Fall 2017. The friends she made in ELASP are friends she continues to see and interact with on campus and off. After working with DePelchin, for a GENB corporate project, Kaci, along with former ELASP student Cassandra, are in the beginning stages of creating a new organization on campus to raise awareness and educate about the truths of foster care in Houston and offer support for students on campus that were previously in a foster care system. The organization will be called Foster HoUSton.
Maritza is excited about being a Peer Mentor this spring 2018! She is a junior and her major is Business Management. In her free time she loves to hang out with family and friends, try new places to eat and go on new adventures. Her biggest aspiration is to own her own business and become her own boss. A fun fact about Maritza is that she is a licensed cosmetologist! She got her license during her senior year in high school. She was just in your shoes last semester, and enjoyed every bit of it. ELASP helped her get through her first semester as a UH student. It allowed her to get out of her shell sooner, make new friends, and know about all of the resources she has here at Bauer. She hopes nothing but the best for you, and your time at University of Houston!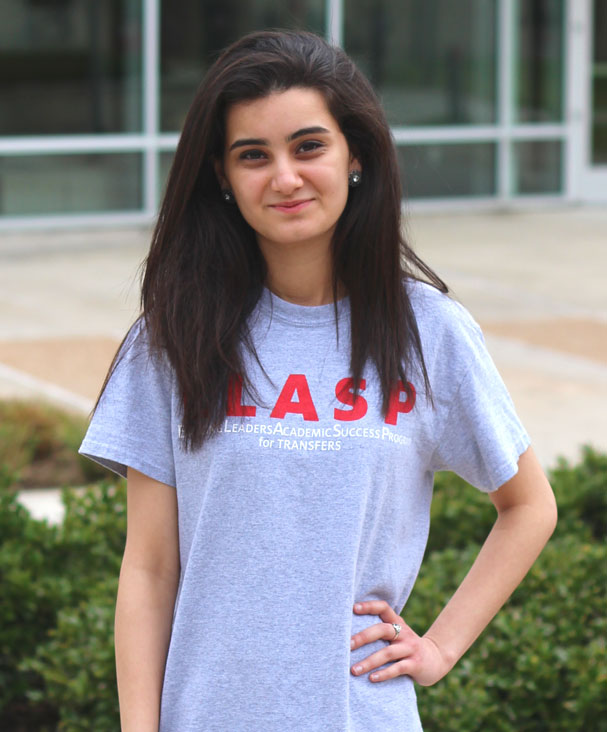 Alina Wajahat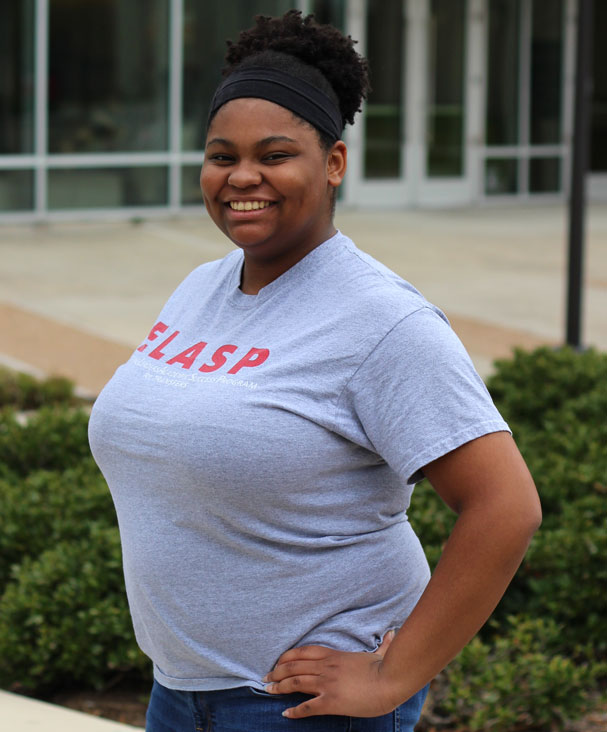 Keirra Woodard
Alina was born and raised in Pakistan. She moved to Sugar Land, TX with her family in 2015. Her major is Management Information Systems. She transferred to UH from Wharton County Junior College and joined ELASP in Fall 2017. She greatly enjoyed the program and decided to come back this semester as a Peer Mentor. She is glad that she was able to participate in ELASP. It helped her meet wonderful people who were in the same boat as her and it helped her discover things about herself at Bauer and UH, that she may not have known otherwise.
Keirra transferred to Bauer at the start of her junior year and she intends to study marketing. Her passions include creative writing, social justice, entrepreneurship, and a good Netflix binge watch. Coming from Houston Community College where there were few opportunities to get involved, Bauer and its multitude of clubs and programs was a huge culture shock for her. Fortunately, Keirra stumbled into ELASP and her Peer Mentor was able to guide her through the transition and give advice and feedback on her academic goals. She hopes to be able to counsel her mentees in a similar way.
---
Fall 2018 Application
Will Open July 2
---
Follow us!
---
Contact Us
Questions about ELASP:
elasp@bauer.uh.edu
Emerging Leaders Academic Success Program
C. T. Bauer College of Business
University of Houston
334 Melcher Hall Room 262
Houston, TX 77204-6021
---
See Also:
---
Contact Us
Undergraduate
Business Programs
334 Melcher Hall, Room 262
Houston, TX 77204-6021
Email: bba@uh.edu
ELASP PEER MENTOR FOR TRANSFER STUDENTS
Brittney Butler
---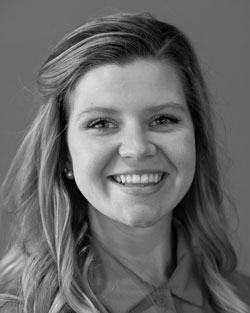 Major: Supply Chain Management
Why ELASP?: I joined ELASP to have a chance to make friends who are transferring just like me. ELASP also has helped me get involved with Bauer and call University of Houston home.
×
ELASP PEER MENTOR FOR TRANSFER STUDENTS
Nha "Annie" Dao
---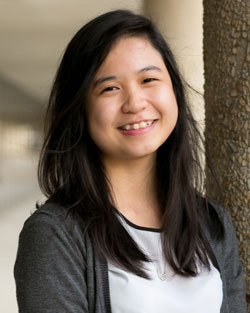 Major: Accounting
Why ELASP?: I was a transfer student from Seattle and I have not ever regretted that I moved to Houston. I feel grateful to be part of ELASP. Thanks to ELASP, I was able to build a strong connection with Bauer as well as UH. One thing I like about ELASP is that I had opportunities to meet different people with different backgrounds and learned more about each individual. ELASP also exposed me to other leadership opportunities which helped me learn about myself and my future career. I have grown so much from being in ELASP and Bauer. I hope every Bauer student to experience the best things at UH/Bauer.
×
ELASP PEER MENTOR FOR TRANSFER STUDENTS
Kateryna "Kate" Kruk
---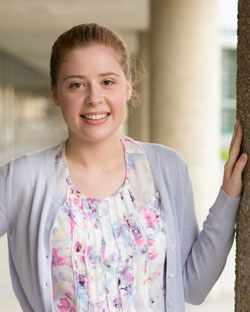 Major: Accounting
Why ELASP?: I joined ELASP because I felt like it would provide me with good social and academic support, as well as help me to assimilate into the Bauer community better.
×
ELASP PEER MENTOR FOR TRANSFER STUDENTS
Sara Rubio
---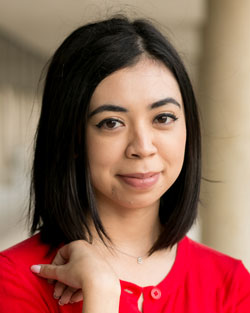 Major: Management Information Systems
Why ELASP?: I chose to be part of ELASP to become better acquainted with Bauer and the university. I also wanted to gain new friendships through the program, which I did. I had such a great experience that I wanted to become a mentor myself.
×
ELASP PEER MENTOR FOR TRANSFER STUDENTS
Michael "Mike" Wendt
---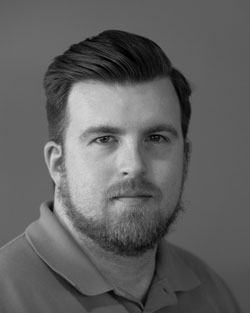 Major: Supply Chain Management
Why ELASP?: I chose to be a part of ELASP so no transfer student feels like they do not fit in and help get them involved with groups that will advance their careers after they graduate.
×