Doctoral
Ph.D. Program in Supply Chain Management
Financial Assistance
The PhD program in SCM is a full-time residential program and each student is admitted with a commitment of financial support in the form of graduate assistantships and fellowships. PhD student financial support package includes a generous 12-month stipend (for serving as a graduate assistant), tuition reimbursement fellowships, additional compensation for teaching, health benefits, computer resources, office space in the college's primary facility (Melcher Hall), and access to a myriad of university resources. University Presidential Fellowships, Bauer College Dean's Scholarships, travel support to attend national conferences, and dissertation completion grants are also available. Financial assistance is typically provided for four years and contingent upon the student's good standing in the program and satisfying the graduate assistantship duties. Financial support beyond four years requires approval from the doctoral committee and the department chair based on student's performance in the program and availability of resources.
---
---
Call for Nominations for Doctoral Excellence Awards Ends July 17
---
News
New grants supporting research and travel have been announced. Learn more in the new section under "Financial Support" on the Accepted Students page of the website. Deadlines are Jan. 9, 2017 and Feb. 1, 2017 and April 5, 2017.
---
APPLY NOW
---
Contact Information
Professor Vanessa Patrick,
Director of Doctoral Programs
Professor Tong Lu,
Accounting Program Coordinator
Professor Kris Jacobs,
Finance Program Coordinator
Professor Richard DeFrank,
Management Program Coordinator
Professor Randolph Cooper,
MIS Program Coordinator
Professor Rex Du,
Marketing Program Coordinator
Professor Funda Sahin,
Supply Chain Management Program Coordinator
---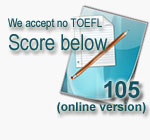 Welcome to our PhD program in Supply Chain Management at the University of Houston. I hope you find the information we are providing online to be informative. If you would like additional information about our program, please feel free to contact me.
Dr. Robert L. Bregman
PhD Coordinator, Supply Chain Management
RBregman@uh.edu
×