Department of Accountancy & Taxation
Conducting research that is relevant to theory, practice and education
Our Faculty and doctoral students discover and publish new knowledge that relates to the role of accounting on businesses, capital markets, and the society.
In line with the varying needs of our students, one of the most diverse in the nation, and our regional businesses, one of the fastest growing in the nation, our research topics vary widely to include financial accounting, managerial accounting, auditing, tax, and accounting theory.
Our research significantly impacts academic business literature. According to BYU 2017 Accounting Rankings, our faculty's research ranks 4th in Texas and 25th in the world during the last six years, tying with University of Florida and University of Melbourne.
Please explore our featured research in leading academic journals:
Click here to see the new Department of Accountancy & Taxation research database:
Featured Research
Saleha Khumawala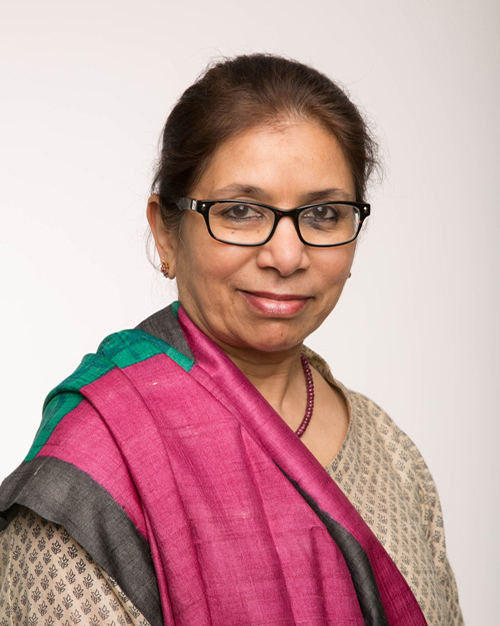 Faculty: Saleha Khumawala, Professor
Publication: The Accounting Review 90 (2015)
Title: Executive Compensation and Regulation-Imposed Governance: Evidence from the California Nonprofit Integrity Act of 2004
Insights: The California Nonprofit Integrity Act of 2004 is intended to make executive compensation of charitable corporations "just and reasonable". However, Khumawala's research documents that the level of CEO compensation increased during the post-regulation period but pay performance sensitivity did not.
---
Gerald Lobo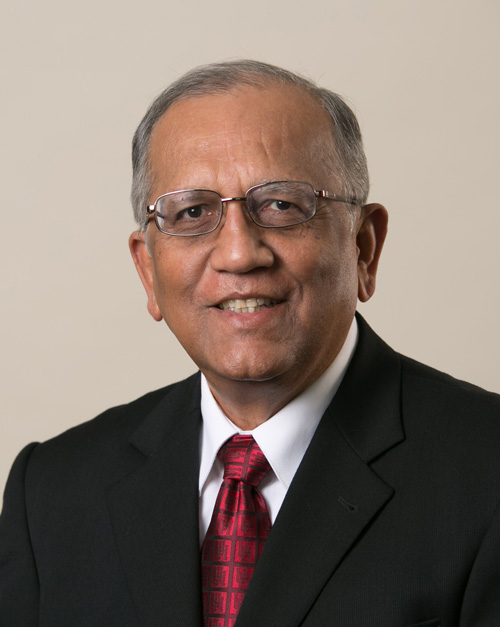 Faculty: Gerald Lobo, Professor and Arthur Andersen Chair in Accounting
Publication: The Accounting Review (2017)
Title: The Effect of Analyst Forecasts During Earnings Announcements on Investor Responses to Reported Earnings
Insights: With the increased frequency of forecasts during earnings announcements, making (smart) investments seems to be more risk-based than ever before. Lobo's research examines the implications of analyst forecasts issued during earnings announcements, finding a limited effect on investor response, but a positive trend when forecasts are reinforced with analyst research.
---
Kaye Newberry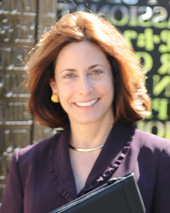 Faculty: Kaye Newberry, Professor and Chair of Accountancy & Taxation
Publication: Review of Accounting Studies 16 (2011)
Title: Bank Debt Covenants and Firms' Responses to FAS 150 Liability Recognition: Evidence from Trust Preferred Stock
Insights: FAS 150 mandates firms to recognize certain hybrid securities that were previously qualified as mezzanine reporting on the balance sheet as debt liabilities. Dr. Newberry's research finds that firms whose bank debt covenants were affected by FAS 150 were more likely to redeem their hybrid securities after the regulation. This finding suggests that changes in GAAP influences firms' economic behavior.
---
Emre Kilic
Faculty: Emre Kilic, Associate Professor
Publication: The Accounting Review 88 (2013)
Title: The Impact of SFAS 133 on Income Smoothing by Banks through Loan Loss Provision
Insights: Under SFAS 133, financial institutions recognize any hedge ineffectiveness in income as it occurs. Kilic's research finds that banks that are affected by SFAS 133 use their discretion in loan loss provisions (LLP) to smooth income. Such actions impair the ability of LLP to predict loan defaults.
---
Haijin Lin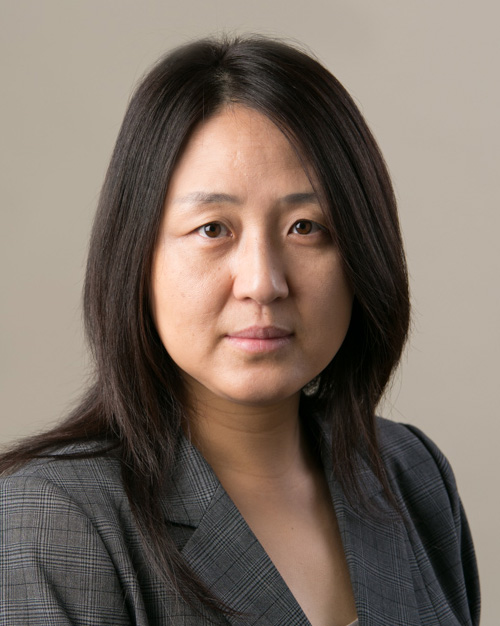 Faculty: Haijin Lin, Associate Professor
Publication: Review of Accounting Studies 20 (2015)
Title: Welfare-enhancing Fraudulent Behavior
Insights: Professor Lin distinguishes between undetected fraud and likelihood of fraud. Undetected fraud always harms both an organization and its auditor. Yet, increased likelihood of fraud can induce the auditor to increase auditing effort. This in turn reduces the incidence of undetected fraud and thereby benefits both the organization and the selected auditor.
---
Tong Lu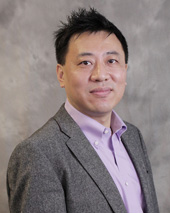 Faculty: Tong Lu, Associate Professor
Publication: Journal of Accounting Research 52 (2014)
Title: Do Joint Audits Improve or Impair Audit Quality?
Insights: Joint audits are meant to improve audit quality, as conventional wisdom suggests that two is better than one. However, Professor Lu argues that joint audits by one small audit firm and one large audit firm may impair audit quality due to free-riding problem.
---
Janet Meade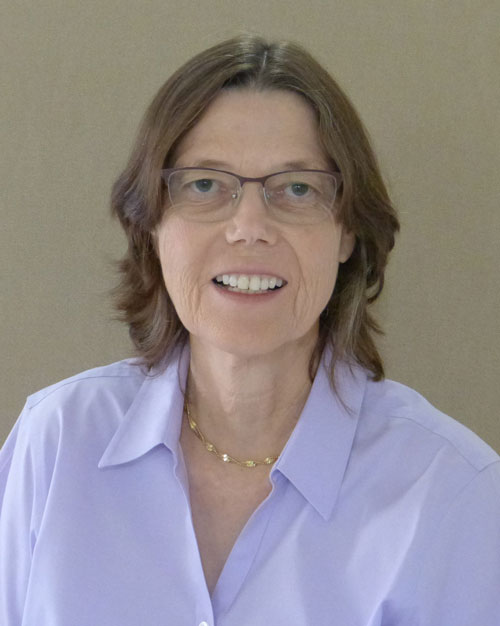 Faculty: Janet Meade, Associate Professor
Publication: Journal of the American Taxation Association 37 (2015)
Title: Strategic Corporate Tax Lobbying
Insights: Professor Meade's research sheds light on the lobbying activities of tax-sophisticated firms either to obtain tax benefits (strategic lobbying) or to avoid losing one (defensive lobbying).
---
Volkan Muslu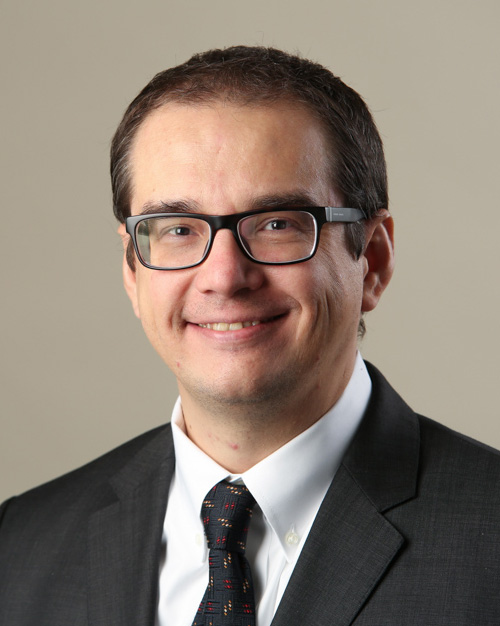 Faculty: Volkan Muslu, Associate Professor
Publication: Management Science 61 (2015)
Title: Forward-looking MD&A Disclosures and the Information Environment
Insights: Professor Muslu uses computer-intensive techniques to examine forward-looking texts in company annual reports. Firms intensify their forward-looking disclosures when their stock prices poorly reflect future earnings. These disclosures partially improve the ability of stock prices reflect future earnings.
---
Amy Sun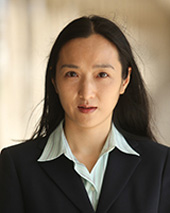 Faculty: Amy Sun, Associate Professor
Publication: Contemporary Accounting Research 33 (2016)
Title: Abnormal Accruals and Managerial Intent: Evidence from the Timing of Merger Announcements and Completions.
Insights: Companies boost earnings to inflate their stock prices before mergers and acquisitions. Professor Sun's research documents that acquiring firms with the most inflated earnings exploit investor inattention by announcing mergers on Friday while distancing some of their earnings management activities from the merger announcement date.
---
Novia Chen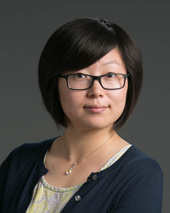 Faculty: Novia Chen, Assistant Professor
Publication: Contemporary Accounting Research (forthcoming)
Title: Do Analysts Matter for Corporate Tax Planning? Evidence from a Natural Experiment
Insights: Brokerage house mergers and closures lead to exogenous reductions in analyst coverage. Professor Chen's research finds that firms experiencing analyst coverage reductions increase tax avoidance, relative to control firms. This effect is more pronounced if the "lost" analyst has better forecasting accuracy and spends more effort in forecasting taxes. This study suggests that financial analysts in their role as financial intermediaries have a substantial effect on firms' tax planning activities.
---
Steve Crawford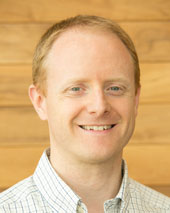 Faculty: Steve Crawford, Assistant Professor
Publication: Journal of Financial and Quantitative Analysis (2017)
Title: Why do fund managers identify and share profitable ideas?
Insights: Profitable investment ideas are even more profitable if kept secret. Professor Crawford's recent research finds that fund managers privately share and discuss investment recommendations in order to receive feedback on their ideas and to attract arbitrageurs to correct mispricings.
---
Yun Fan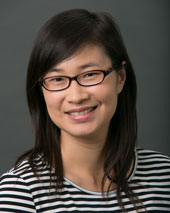 Faculty: Yun Fan, Assistant Professor
Publication: Contemporary Accounting Research 34 (2017)
Title: Misclassifying Core Expenses as Special Items: Costs of Goods Sold or Selling, General and Administrative Expenses?
Insights: Prior research has documented that firms misclassify expenses to achieve certain performance benchmarks. Professor Fan's research adds to this literature by documenting that a firm's choice to misclassify COGS or SG&A expenses depends on which profitability benchmarks the firm wants to meet.
---
Chad Larson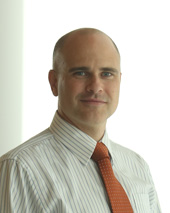 Faculty: Chad Larson, Assistant Professor
Publication: Management Science (2015)
Title: An Empirical Investigation of Dynamic Ordering Policies
Insights: For businesses looking to cut costs and save money, Larson's study recommends using an adaptive base stock policy. This allows businesses to make purchasing decisions by looking at current sales and change in sales forecast, not past sales growth for a certain product, which ultimately can make a positive impact on the bottom line, according to Larson's research.
---
Michael Neel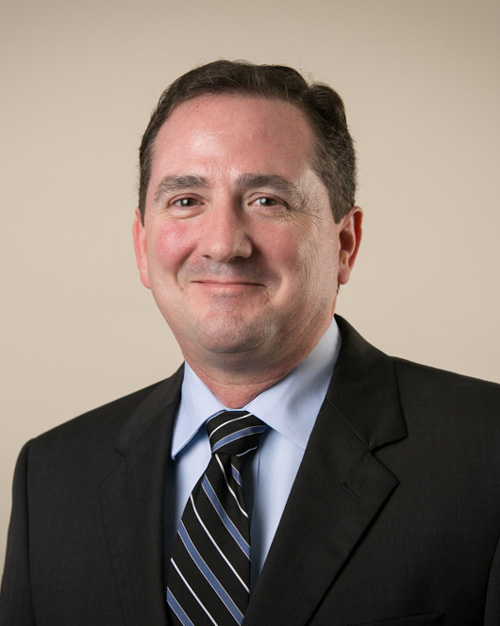 Faculty: Michael Neel, Assistant Professor
Publication: Contemporary Accounting Research 34 (2017)
Title: Accounting Comparability and Economic Outcomes of Mandatory IFRS Adoption
Insights: The mandatory adoption of IFRS in Europe harmonized cross-country accounting standards and facilitated accounting comparability. Professor Neel's research finds that firms with a larger improvement in comparability experienced favorable outcomes such as higher valuation and stronger liquidity and information environment. These outcomes did not apply to all firms that adopted IFRS.
---
Yuping Zhao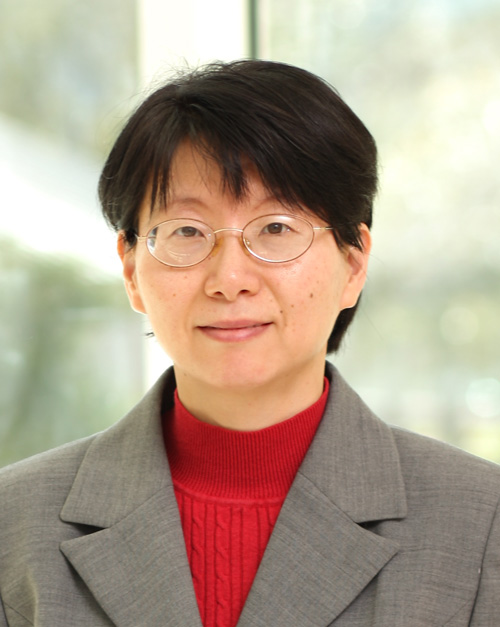 Faculty: Yuping Zhao, Assistant Professor
Publication: Contemporary Accounting Research 34 (2017)
Title: Auditor Choice and Its Implications for Group-Affiliated Firms
Insights: Group-affiliated firms with complex structure and intra-group transactions enable their controlling shareholders various means to expropriate minority shareholders. Professor Zhao's research finds that group firms are more likely to hire high-quality auditors compared to stand-alone firms, which suggests that business groups want to ensure high financial reporting quality to alleviate inherent agency costs.
Upcoming Events