Currently, we have a wide range of experience and tenure in our mentoring program. We have a number of Ernst & Young Entrepreneur of the Year award winners, new business owners, WCE alumni, women business owners, Silver Fox Advisors, and Operations Managers from leading corporations.
It is this selfless contribution on the part of these mentors that makes our program distinctive and unique and creates lasting value for our students and our program.
Rachel Biondo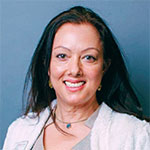 My entrepreneurial journey began at a young age from babysitting to lemonade stands. I have the privilege of being a 1996 graduate from CEI/WCE from The University of Houston! As I ventured out on my own the restaurant industry offered many lessons in entrepreneurial service. In 2000 I entered the banking industry and funded millions in loans and managed a team of lenders and support staff. In 2010 I founded Lending Hand offering Contract CFO services focused on keeping entrepreneurs well-funded.
In 2018 I met my business partner, Terri Blackwood and quickly realized she could deliver trusted financials I could "take to the bank". Beyond financials, Terri had compiled 30+ years of making companies compliant as Blackwood Solutions. On June 7th, 2019, Terri & I formed a partnership, SOP.Solutions and began combining our extensive client list.
Patrick Buckley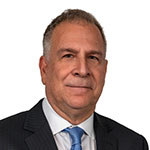 Patrick Buckley, CPA is a retired and former shareholder of Harper Pearson, a Houston-based accounting firm that focuses on taxes, auditing, and accounting services for businesses and individuals. Pat is still involved with Harper Pearson through mentoring and consulting and overview of attest engagement financial statements. Pat has also taken on a new business venture providing business development to Saxon Financial Group's retirement plan advisory services, which includes qualified plans (401(k) plans and defined benefit plans in addition to non qualified plans; this is a new practice for Saxon Financial Group which will complement the Firm's already successful wealth management practice.
Pat's thirty five plus years with Harper Pearson was centered in their auditing and accounting department. Throughout his career Pat was a staff, manager and engagement shareholder performing audits, reviews, compilations and other attest services for an array of businesses which included retail, construction, manufacturing and service industries. Pat's interactions with chief executive officers and chief financial officers gave him insight into successful business enterprises. As a trusted advisor Pat shared in the growth of many of the Firm's clients. Pat's area of expertise with Harper Pearson was auditing ERISA plans (qualified plans which included 401(k) Plans, defined benefit plans and ESOPs). As Director of the Benefit Plan practice beginning in the early 2000s, Pat and the Firm grew the practice from approximately 25 audited plans annually to approximately 90 in December, 2020 when Pat retired as a shareholder. Pat's passion for all aspects of retirement plans makes him a perfect fit in his new role with Saxon Financial Group.
Professional Motto: Working hard and working smart are keys to success. My passion for helping others and working hard has led me to see that individuals with these values look for the same environment. As a mentor my goal is to not only help with networking and connections, but also reinforce these values of making the choices to be happy, wanting to be successful, and wanting to share; for holistic professional development.
Accomplishments and Organizations:
Featured speaker/presenter at the 2015 Retirement Plan Summit at University of St. Thomas
Serves as Treasurer on the Board of The Woods Project. The Woods Project's mission is to create wilderness education and exploration experiences that develop critical behaviors needed for disadvantaged students to achieve success in school and life.
Mentor at Cristo Rey Jesuit Preparatory School of Houston from the start of it's pilot program in 2013 until 2015.
The importance of mentoring is engrained in my value system. I like to say that someone was critical in giving me guidance in me in college and throughout my professional career and it is equally important to pass onto others my wisdom, time and experiences. Howard Lorch, a graduate of UH in the 1960s and now a highly successful wealth manager, became a mentor while I was an accounting major at the University of Houston in the early 1980s. Howard was generous with his time, knowledge and charitable spirit. He also recommended me for the mentorship opportunity with the Wolff Center for Entrepreneurship for which I am thankful.
In his free time Pat works out twice a week with a personal trainer, enjoys pilates and is an avid cyclist. He believes that staying physically fit and taking care of your personal health is part of the foundation needed to being successful.
Steven Burciaga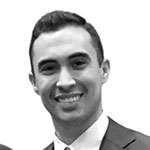 Mortgage lending is more than selling loans. It's about helping people achieve their homeownership goals. Whether that's helping them reach a better financial position or connecting them to the home of their dreams, it's about guiding them to the finish line.
Born and raised in Houston, Texas, Steven understands how to build a solution perfect for each buyer's unique needs. As a graduate and current mentor of the University of Houston's leading entrepreneurship program as well as the nation's number one sales program, Steven was involved in leadership and mentoring programs throughout his education, preparing him for a commitment to provide each customer with the highest level of service and professionalism. His innovative approach to corporate team building and high standards for customer satisfaction has proven to be a very successful business model in financial services. Additionally, Steven is a member of Pi Kappa Alpha where he received their Scholar, Leader, and Gentleman Awards. Steven is extremely active in his faith and leads a community group for his home church. He also mentors youth through the Sacramento Methodist Assembly as well as a local church here in Houston. In his spare time, Steven enjoys focusing on inspiring others with his "Business, Books, and Bourbon" networking group for Houston business professionals and his further involvement with UM ARMY, a mission organization for building and repairing homes. Upon entering the Mortgage Industry, Steven quickly became the top loan officer in his company within 6 months due to his keen focus on customer satisfaction and loan structuring.
Steven obtained two Bachelor of Business Administration degrees in Entrepreneurship and Marketing at the University of Houston with Minors in Psychology, Advanced Sales, Sales for Social Impact, and Global Business. He currently resides in the Memorial community in Houston and enjoys a very close and active family. Hobbies include fellowship with family and friends, food, Houston collegiate/professional sports, and outdoor activities.
Cheryl Carpenter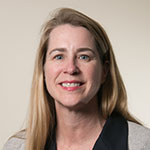 Chris Cornell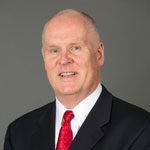 Chris was born in Chicago, IL, lived in Cleveland, OH and arrived in Texas in the mid 60's. He graduated from the University of Houston in December 1977 and has been in the printing business as a sales executive since 1980. He is married to his lovely wife Glenda and they have 2 daughters and 3 grandchildren. He enjoys reading, an occasional round of golf, movies, and a good single malt. Chris has mentored 7 students and considers working with the Wolff Center students among the best experiences he has enjoyed.
David Crowley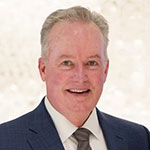 David has over 40 years experience in the energy service sector including 20 years living abroad with Schlumberger in engineering, commercialization and management roles. His family moved to Texas in 2000 where David has worked in C-suite roles for public and private companies including a pre-IPO company, 2 growth companies, and 2 turnarounds. With eight years CEO and board experience he now finds himself chairman of a minerals and mining imaging company and consulting for two entrepreneurial companies trying to penetrate the energy sector with disruptive technologies.
David's leadership style is centered around candor, collaboration and personal commitment. Graduating with a BSc in Marine Engineering from Massachusetts Maritime Academy in 1980 he went on to advanced management studies with; UPenn - Wharton School of Business , London School of Economics and INSEAD, France.
Danna Diamond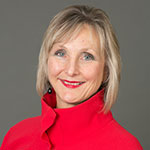 Danna Diamond is a seasoned shopping center professional with over 30 years of experience leasing enclosed shopping centers. She has been involved as a leasing professional with MetroNational, Simon Property Group and Urban Retail Properties, and has concluded leases with a broad spectrum of national retailers.
She has worked on a diverse portfolio of assets. The most recent projects include Memorial City Mall and the Houston Galleria. She has successfully leased to a broad range of tenants including luxury, bridge, moderate and junior. She is able to evaluate a project and create a place based on sales, demographics and location.
Danna has been married for 26 years and has two daughters, age 23 and 20. She is involved in various activities outside of her career which include volunteering with Work Faith Connection, a weekly Bible study, an investment club that has been together over 10 years, and has recently joined the Houston Livestock Show and Rodeo and will be working on the International Committee. Her long-term objectives are to stay pertinent and continue to be a contributor as long as she is on the planet.
I didn't receive a BIO from Cheryl so we can go ahead and proceed without hers for right now.
Marty Dytrych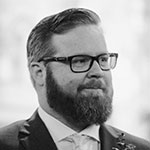 Marty Dytrych is a co-founder of Industrial Data Labs, industrial equipment RFQ automation platform. Before founding Industrial Data Labs, Marty worked with several startups in the healthcare and oil and gas industries to find product/market fit, develop new products, and accelerate growth by leading their sales and marketing teams and strategies. Marty holds a B.S. in Business Administration from the University of Notre Dame is passionate about extracting value and developing new products at the intersection of information and decision making.
Lindsay Fenton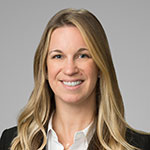 My expertise is working in unique situations where the path is undefined. I blend analytical and creative thinking and maintain focus on the objectives at hand. Leading teams at A&M for six years, I've developed a reputation of building environments that foster exploration, ownership, measured risk taking, humility, and (of course) getting the work done. My guiding principles: do the job, learn every day, and be kind.
I attended Drexel University in Philadelphia, receiving a BS in Mechanical Engineering and a Minor in Philosophy. With certifications in project management (CAPM) and change management (Prosci), I've largely focused on learning through reading, listening, and doing. I have two old, amazing hound dogs – Chili and Pepper, love tacos, am planning a renovation of a, 1890's house, believe in the power of phone calls, and am trying to return to the energizing practice of yoga and traveling to see friends and family. I'm currently reading "Why We Sleep."
Nick Field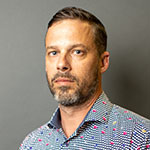 Nick Field is a Business Junkie with Fastlane Manufacturing and Fabrication, Fastlane Automotive and Panama Equipment a wireless construction company.
He does: Aerospace and oilfield parts, Cell Phone Sites and Fast Cars
Accomplishments include – Surviving 26 years in business, Having good Partners, Pitching and executing a reality series called Gearheads (be careful what you wish for) and making parts for a major Aerospace company
About: Attended UH somewhere in the 90s, Slightly proud father of WCE Attendee, Part of a family of Business Owners, Lots of Hobbies so little time - reading, outdoors and flying
Business Philosophy: Do something important and have a life.
In the future he would like to learn more about Robotics, Software and Business Incubators
Lauren Fisher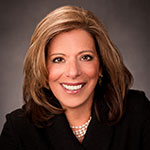 Lauren Fisher is a senior marketing and communications consultant with broad sector experience and a track record of developing marketing programs that drive quantifiable results.
After college, Lauren entered the advertising business in New York, where she had the opportunity to shape marketing, new product development and advertising strategy for some of the nation's most respected consumer and B-to-B brands, including Citibank, Weight Watchers, KPMG and Estee Lauder. Lauren also led numerous successful business development initiatives for her agencies. She then served as SVP Marketing for a Wall Street financial exchange, repositioning the organization in the aftermath of September 11. Lauren overhauled the retail marketing program for the exchange's own products, using a research-based segmentation to transform an investment option into a financial brand, with significant growth in familiarity, ownership and assets.
Her personal 9/11 experience inspired Lauren to seek a more mission driven environment. She opted for academic health care and joined Texas Children's Hospital as Chief Marketing Officer, building an integrated marketing and media function to support a $1.5 Billion expansion. Her team helped to transition the hospital into women's care, and establish Texas Children's as a national leader in fetal medicine. She subsequently led marketing, PR and communications at Children's National Hospital in Washington DC, launching a new brand positioning, integrated multi-platform campaign and cohesive digital strategy that significantly increased awareness, engagement and preference, contributing to market share growth of nearly five points.
Now back in Houston, Lauren is a part-time marketing consultant and is serving on the March of Dimes Birth Equity team and on the Board of The Health Museum. She is truly excited to be under consideration as a 2020 mentor in the Bauer Entrepreneurship undergraduate program, thanks to a delightful airplane encounter a few months back. Lauren is a graduate of Princeton University, where she was one of its first women alumni, an experience that transformed her life and her perspective.
Paul Galvani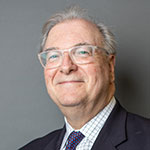 Mr. Galvani recently retired from his position as Senior Vice President of Marketing for Riviana Foods Inc., where he was responsible for leading the team that developed, implemented, and controlled all of the marketing programs for their branded consumer rice and pasta products.
Mr. Galvani holds a B.A. degree in modern languages from London University (1977) and an M.B.A. with Honors from the University of Houston, with a specialization in marketing (1980). He has been teaching Graduate Marketing courses at the University of Houston since 1980.
Luis Angel Garcia-Alvarez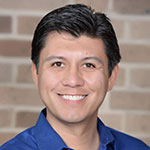 Mr. Luis Angel Garcia-Alvarez has become a highly experienced and skilled immigrant Latino community leader, currently the co-founder and President / CEO of the System for Education Empowerment and Success (SEDES) nonprofit organization. With a Master's Degree in Human Rights and International Law from the Instituto Europeo Campus Stellae (Santiago de Compostela, Spain) to his name, Mr. Garcia-Alvarez has demonstrated his dedication to the Hispanic community in the USA.
Volunteering in several community affairs in Mexico during his high school years, he learned the patience and responsibility of being a leader. A turning point in his life was when he was 18 years old. His mother died in a car accident. Luis was seriously injured in the accident, and thanks to the help of volunteer paramedics, he was able to be assisted in time. This dramatic event made Luis realize the importance of social services and initiated the spark to volunteer in numerous community programs.
Once in Houston, Luis became involved with the nonprofit environment, learning about Hispanic families' concerns in the USA.
As Founder and current President of the System for Education Empowerment and Success (SEDES), Luis has provided inspirational leadership and direction to thousands of Latino individuals in the Houston area by promoting education as the base to achieve success. Luis founded SEDES in Houston in 2008 under the name of La Raza United. It was founded due to the educational and leadership gaps among low-moderate income Hispanic families in Houston. Luis was concerned about the high number of Hispanic youths dropping out of school every day, the rates of Latino teenagers getting pregnant, and the number of Hispanic parents struggling to offer their families a better quality of life. As a result, Luis has to lead SEDES to develop tools to break cycles of poverty and help individuals achieve a better quality of life under the mission of "enrich the lives of youths and adults." This mission is achieved by providing college and career readiness, awareness interventions for adolescents, educational and job skills training courses (Electrical Training/Licensing, ESL, GED, and Computer Literacy), Empowerment and Awareness, and more educational services low-moderate income Hispanic adults and young adults. Proof of the achievements obtained during Luis's leadership is the 2021 Mayor's Hispanic Heritage Award Community Activist and Proclamation of October 5th as the Luis Angel Garcia-Alvarez' Day in Houston, 2021 MLS WORKS Community MVPs Award, and 2018 Mayor's Leadership Literacy Award received by Houston's Mayor Sylvester Turner.
During his experience as a community and political organizer, Luis successfully recruited Hispanic educators, parents, and community members to build a solid community-oriented to education success. As a result, Luis was helping Hispanic youths get the going to a college dream come true. As a result, Luis advocated for education reforms at the state and local levels, including improvements that increased teacher and principal effectiveness, supported school autonomy with accountability, expanded instructional time, improved student achievement, and closed the achievement gap.
Luis has served in the following programs and committees: The Harris Health System, Gulfgate Health Center Advisory Board, former Harris County Juvenile Advisory Board, former Super neighborhood #51 delegate, former HISD Superintendent's Public Engagement Committee.
Brian Gendron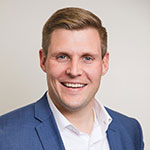 Brian is an award-winning business and community leader, and serial entrepreneur. He is the founder and CEO of NocserV, Execs in Tech, and BISB Media.
Brian launched NocserV, a boutique IT consulting company in 2016. In 2017 he started the BISB Media network starting with co-creating and co-hosts a podcast called "Big Ideas Small Business" He has recorded and produced over 50 episodes including over 20 interviews with business leaders.
Brian is a passionate educator. He is an instructor at the University of Houston Small Business Development Center (SBDC) where he teaches classes on podcasting and video blogs. Brian is a formal mentor for the University of Houston Wolff Center for Entrepreneurship class of 2020 at the C.T. Bauer College of Business. Brian an active leader in Toastmasters serving as an Area Director for District 56. Brian is a guest contributor to the Houston Business Journal.
Brian is active in several non-profit organizations focused on children. He serves as president of the Casa de Esperanza YP Board and as a member of their Advisory Board. Brian is active with the Kiwanis Club of Houston and servers as the Kiwanis Club of Houston Foundation board member. He served as a Playworks Texas board member from 2016-2018 and as co-chair of their 2018 Gala.
Brian is married to Dr. Alayna Pagnani-Gendron since 2013, and they have two sons, Thomas and Joseph. They are Parishioners at Saint Anne's Catholic Church.
His recognitions include Houston Business Journal 40 Under 40 Class of 2018 and Casa De Esperanza 2019 Young Professional of the year.
Kurt F. Hayden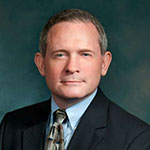 Kurt F. Hayden, Ph.D.
Research and Technology Director
Advanced Sealing Technologies LB, A Michelin Group Company
Kurt lives in the Woodlands, TX with his wife Kailee and their three children. He is the Research and Technology Director for Advanced Sealing Technologies (AST), a Michelin Group Company. AST consists of four businesses: AIP Precision Machining, CDI Energy Products, Hallite Seals and Mandals. The businesses have thirteen global locations with major manufacturing facilities in the United Kingdom, Norway, Shanghai, Singapore, Houston and Detroit.
He has thirty years' experience in process design, the development of polymer products and the commercialization of these products. He has worked in a variety of industries including automotive, energy, medical and semiconductor and is a Past President of the South Texas Section of the Society of Plastics Engineers.
Kurt received his Ph.D. in Industrial Engineering from Western Michigan University, where he taught plastics processing and mold design courses and supervised research activities. His research involved many aspects of the design, processing and quality assessment of plastic products including the prediction of the occurrence (and detection of) sink mark defects in injection molded products.
Chuck Hendee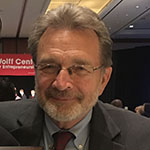 Chuck grew a manufacturing business from a start-up to $20MM and sold in 2006. He retired in 2012 and has dedicated his life to giving back through mentoring and coaching.
He now serves as the chair of a Vistage CEO Peer Advisory Group. Vistage is a world-wide coaching and peer group organization. Chuck authored a book that released in 2021 titled "Purpose a Journey from Breakdown to Breakthrough".
After many decades of adventurous pursuits which included distance cycling, off-shore sailboat racing, and motorcycle touring, he has scaled down to hiking and biking on trails.
Chuck started mentoring with WCE in the late 90's and has recently served as a mentor in 3 classes.
Sam P. Kamas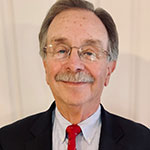 Innovative, goal driven technology executive with extensive experience in global banking operations. Managed complex situations, resolved issues and motivated teams to stay focused on results. Adept at visualizing practical applications of technology and the implications of changes on operating businesses. Skilled in the use of tools, including MS Access, Excel, Monarch and Foxtrot to quickly develop working solutions to a variety of data mapping, scrubbing, analysis, transformation, validation and reporting activities. Effective in building partnerships through diplomatic, open and honest communication.
PROFESSIONAL EXPERIENCE
Retired in 2000 as a Senior Vice President after 30 years with Chase Bank of Texas (originally Texas Commerce Bank). Completed a variety of assignments ranging from managing the Commercial Account Analysis Operation to coordinating all business continuity and technology risk activities. Served as one of five members of the internal Technology Partnership, responsible for oversight and coordination of $75 million in annual technology activities for the various Chase Texas business units. Served as the primary technology liaison for all of the business heads, as well as the Chase Texas bank's Chairman and Executive Committee. Worked as lead consultant for the non-retail lines of business in Chase Texas' internal re-engineering project that successfully identified and implemented recommendations, resulting in $9mm in annual benefits.
In 2001, formed The Kamas Group, Inc. As an independent consultant to financial services industry, undertaking various database, systems integration and MIS project assignments for CFO's, CTO's and Line of Business managers for J.P. Morgan, Sterling Bank, Amegy and most recently Cadence Bank.
At Cadence Bank, developed numerous prototype databases used to gather pertinent balance sheet and income statement information, including transfer pricing, non-interest income, and responsible officer organizational tracking at the individual account, customer and customer relationship levels, used for incentive compensation measurement by the commercial banking lines of business.
At Sterling Bank, served as the CFO's project manager for the installation of Hyperion Essbase Financial Reporting OLAP system, replacing the manual Excel based closing process for all external Sterling Financial reports. Developed prototypes used to specify the Customer Loan and Deposit Data Mart used to automate the production of quarterly Financial K and Q reports as well as a Loan Loss Reserve Allocation reports.
At Amegy Bank, used Monarch, MS Access and Foxtrot to automate the data entry process in the legacy mainframe accounting systems for the Regional Operations Manager.
EDUCATION
BBA, Behavioral Management, University of Houston, 1971.
Louis Kirchem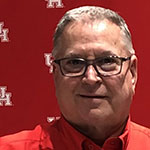 Louis Kirchem is a retired foodservice executive with over 35 years experience in leading and mentoring others. His career started in 1974 after attending the University of Houston. He was the General Manager for a local restaurant group for 6 years and was then recruited by Sysco Foods in Houston, TX. After starting in sales Louis was quickly promoted to Vice President of Sales, Vice President of National Accounts, and Vice President of Marketing. Seventeen years later in 1997 he took over as the Corporate Vice President of National Accounts for International Multifoods based in Denver, CO. Over the next 14 years Louis played a key role in several successful acquisitions and mergers, including Roma Foods and Performance Food Group. His last 5 years he served as President of Performance Food Group in Portland, OR. Louis is known for his leadership, team building and negotiating skills.
With a passion to serve and give back, Louis currently mentors in Katy ISD, co-chairs on a Development Board for a new parochial elementary school, and is an active Lifetime Member of the Houston Livestock Show and Rodeo. All of which support youth education and values.
Louis lives in Houston and is strongly committed to his faith, family and the sharing of his business and personal experiences with young entrepreneurs in hope of making a fundamental difference in their lives.
Matthew Leming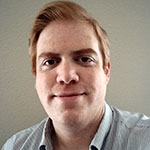 Matthew Leming is a Kansas native who now serves as a strategic advisor for healthcare focused startup companies and second time WCE Mentor. He has 10 years of experience in basic science research with 10+ peer reviewed publications in journals ranging from BMC Genomics, Journal of Neuroscience, and Scientific Reports Nature Publishing Group. This is complimented by more than five years of direct healthcare focused startup project management and technology transfer experience. This experience was gained at many prestigious institutions such as (1) the University of Notre Dame where he received his PhD in Biology (2) the University of Pittsburgh Medical Center, where he did his postdoctoral training and worked in tech transfer, and, most recently, (3) the Texas Medical Center Accelerator, a program that is rated silver by the Accelerator Seed Rankings Project. Along the process he has had the opportunity to sit on every side of the table with respect to entrepreneurship (1) as an inventor/founder (2) as a representative of a venture fund, providing diligence reporting and technology assessments (3) in a tech transfer office, producing invention disclosures and developing plans for licensing/commercialization (4) as a service provider in the TMC Accelerator strategy team and as an independent consultant. Matthew has a breadth of experience in commercialization projects ranging from academic to commercial translation, mobile health platforms, medical devices, and drug discovery. His passion truly lies in the field of commercialization of medical innovations.
Genesis Loera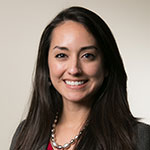 Genesis Loera spends much of her time counseling small business owners and other professionals on matters pertaining to personal and business finances. It's a dream job for this dedicated Latina financial advisor, who loves working with both people and numbers. The first in her family to graduate from college, Genesis worked hard to completely self-fund her education. She was driven to set a high standard through her accomplishments as a respect for her parents who have sacrificed much to provide for their family. In 2012, Genesis graduated from the University of Houston-Downtown with a degree in Finance, and started building her financial practice.
"Knowing that people are making room in their lives for me today, so that I can do work that will have meaning years down the road, is the reason I love this career," says Genesis. Having grown up in a family that had little access to financial guidance, Genesis recognizes the value of financial literacy. She urges her clients to plan ahead, in order to avoid many of the financial mistakes she witnessed firsthand. Genesis is proud of the fact that her work today can impact families for generations to come.
Another source of great pride for Genesis is her success in business. As an entrepreneur she particularly enjoys working with other business owners. Genesis, who obtained the Certified Family Business Specialist designation through the American College, and her Certified Financial Planner designation through Rice University, has developed a niche in working with Hispanic businesses. A native Houstonian, Genesis speaks Spanish fluently and appreciates the opportunity to put her skills to use in a community she innately understands. "I work extensively with people who are chasing the American Dream, just like me," she explains.
Kathi Martin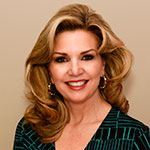 Kathi Martin, National Business Development Director, Visualogistix
With a passion for helping clients find innovative ways to distinguish themselves from the competition, Kathi has spent the last 30 years in the graphic communications industry with a primary focus on marketing supply chain management, strategic omnichannel program development and advertising production services. Her wide range of customers has led to key partnerships with Industry leading organization including MD Anderson Cancer Center, VF Branded Apparel, Nothing Bundt Cakes, Whataburger, and USAA. Kathi believes in the importance of constantly striving to meet or exceed customer expectations. She believes that it takes challenge to create change and that working smart may also require working hard.
Kathi grew up in Clear Lake and studied Radio and TV Broadcasting at Stephen F. Austin State University. She is a National Member of the American Marketing Association and past Board Member of the Direct Marketing Association.
She is active in the community and is a Group X Spin Instructor at the Katy Family Y as well as a 12-time finisher of the MS 150.
This will be Kathi's sixth time to serve as a Mentor for WCE. Her daughter, Ashley is a 2013 graduate of the program.
Catherine Vincent McIntyre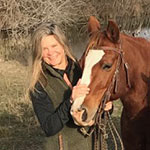 Catherine Vincent McIntyre, daughter, sister, student, professional, wife, mother, Believer, volunteer, reader, rancher, outdoor enthusiast. All of these roles have made me who I am. It's been a balancing act navigating jobs and a personal life. Many people have generously given me their time and wisdom and helped me succeed. I want to share that knowledge and experience and encourage other willing students.
The University of Houston played a huge role in my life – indirectly. My parents were both students when they met on campus in 1961. My mother went back to graduate school at the University of Houston after her fourth child started kindergarten earning a Master of Fine Arts in 1983. I often went to lectures with her and babysat the younger children while she worked hard getting her Masters. She loved it and I was inspired to be a better student in high school watching her.
In 1996 I came to The University of Houston to take a graduate class. I was working at an oil-field service/manufacturing company, Drilltec Technologies. Bryan Baker gave me an excellent beginning there and taught me so much about life. My first boss was inspiring, but after two years I reported to a boss who was difficult. I needed to keep learning and growing mentally, while I waited for the right time to seek a better opportunity. I took a graduate class on Monday nights. I had an 18-month old daughter at the time. The subject of the paper I wrote for the final in that class was, "The media does not teach us what to think, but over time it teaches us what to think about." Little did I know how relevant that would become. The course did lead me to an even better opportunity, working as Southwest Sales Manager for Newport Steel, a pipe manufacturing steel mill located in northern Kentucky. That was a pivotal role for me, giving me confidence and courage.
After seven years I resigned to move to Charlotte, North Carolina, where my husband was transferred with Sysco Corporation. While there I was a full-time wife and mother to three daughters, volunteering at the Mint Museum of Art and cleaning up after hurricanes Rita and Ike which hit my parents and our family farm in Southwest Louisiana. When we moved back to Houston, I resumed my steel pipe sales career with Arcelormittal and Triad Pipe & Steel, after two years as a substitute teacher at St. Thomas' Episcopal School. In 2015, as the oil and gas industry faced a major downturn, I joined Kairos Aerospace, a Silicon-Valley startup company, doing business development in Houston. That was an eye-opening experience.
Currently I work with Ninth Generation, LLC, which my husband and I founded. We raise Bonsmara Cattle in Refugio, Texas, for beef production and we raise quarter horses. It's a labor of love, but we have made it commercially successful too. Like many other modern ranchers, we had to make a living doing other jobs while ranching on the weekend. That came naturally to me since I grew up doing that very thing. My family had the Cellar Door restaurants in Houston, and we all worked in every aspect of the business. In 1983, my parents opened their own restaurant, Lavaca Bay, and we built it from the ground up. We worked at the ranch in Seadrift, Texas, on weekends and in the summer. That was the best training I had, a solid work ethic. You learn to fit in school, sports, faith and fun in between the work and you don't waste time.
I've worked for a County Judge in Brazos County, a Texas State Representative who was head of the Harris County Delegation, the Belgian Consul in Houston, and a former press secretary to the Governor of Texas. I'm involved with The Texas A&M Equine Initiative and the South Texas Cattlewomen.
It is an honor to help. I really like people and believe we all have some talent to offer this world and something good to share. I live in Fredericksburg, Texas, and get excited to travel back to my hometown of Houston – a place of opportunity.
Sajeev Mehta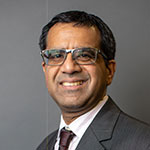 Sajeev earned an MBA from the University of Houston, and made the transition from pure marketing to a hybrid marketing role as a journalist for Hagerty Media, the automotive media division of Hagerty Insurance (NYSE: HGTY). Currently, Sajeev spearheads several initiatives to create world class content, and digital marketing through social media. In his spare time, Sajeev likes to work on his antique cars, play the drums, and indulge his interest in fine arts and design.
Christine Marie Pizzuto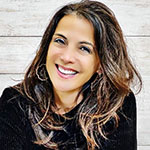 Christine Marie Pizzuto is a recognized leading expert in subconscious training and transformation. She's a certified master neuro-coach, a certified Neuro-linguistics Programming (NLP) Practitioner, and a Board-Certified Hypnotherapist. Her understanding of the mind and what drives and motivates behavior is at the core of her success in helping her clients succeed.
Christine started her career as a cardiovascular ICU nurse. She went on to work for a Fortune 500 medical device company, selling cutting edge diagnostic and intervention technologies in the Houston Medical Center and throughout Southeast Texas and Louisiana.
An award-winning sales strategist working for Johnson & Johnson with direct interaction with patient and physician, she began to notice a high percentage of patients returning for the same procedures when they were encouraged to change their lifestyle habits. It was then that she became obsessed with brain science, the science of change and the human potential. She discovered she had a burning desire to help people at a deeper level of the human condition.
Betting on yourself and investing in and mentoring with some of the premier new thought leaders on the planet, Christine took what she was learning and created her first business helping people break long-standing unwanted habits to make the changes they never thought they could make.
Christine's work is a product of over a decade of intense study in neuroscience, behavioral psychology, personal development, metaphysics, quantum physics, and working with hundreds of clients in private practice. She has then gone on to coach others who have created 6 and multiple 7-figure business.
She the creator of the MindsetOS™, How to Hack Your Subconscious for Exponential Business and Life Success. She consults and speaks on her signature thought leadership framework and gives entrepreneurs a proven system for becoming unstoppable.
Mat Podskarbi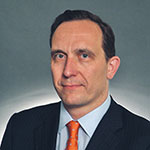 Mat Podskarbi is a VP Americas at Akselos - physics based digital twins industrial SaaS company. Mat has 20 years of experience in the oil and gas industry and has held global leadership positions in engineering, operations, business development and sales.
Mat's previous roles include senior positions with Schlumberger, Yokogawa, Deep Flex, 2H Offshore and AutoDesk where he led many successful developments and market implementations of various innovative products and services.
Through these roles he has gained expertise in business development, sales, marketing, technology development and product management.
Mat has lived and worked in Poland, UK, US and France. He has a successful track record in corporate and venture-backed start-up environments.
Saima Qureshi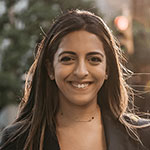 Saima is a Houston local and proud WCE Class of 2016. She recently joined Vallure, a creative marketing agency, to head up the firm's strategic initiatives while also overseeing and implementing all operational and organizational processes as the brand scales for global growth. With her background in leading teams in both large corporate organizations as well as nimble fast-paced startups, Saima has a clear understanding of the unique needs of different business structures in different industries. She follows the Vallure mandate of approaching each client as an opportunity to solve their specific needs. She values collaboration, communication, and above all, mutual respect. Prior to joining Vallure, Saima was the Chief Strategy Officer at Rastegar, a private-equity real estate firm located in Austin, Texas where she was responsible for executing the strategic vision for the company's multiple verticals on a national scale, including the verticals in the entertainment, residential, office, and industrial spaces. During her free time, Saima loves impromptu traveling with her husband all over the world, spending time with her animals, and binge-watching the latest Netflix shows. She is a coffee addict, but if it's after 5pm, she will have an old-fashioned with you anytime, just say the word.
Molly Ross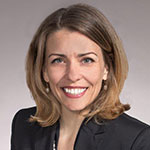 Since 2009, I've been providing professional consulting services for businesses across the US in various forms. I began consulting in digital marketing for Houston business owners while attending University of Houston. My career has taken me across the globe as a consultant and later as employee to Fortune 500 companies. In the past, I have managed digital marketing strategy for brands through consulting and managed marketing services. I provide clarity on strategy through prioritizing needs based on revenue generating activities. I develop managed marketing using efficient and effective processes. My clients are typically start ups and existing businesses that want to leverage tech and digital to grow. Currently, I work with ultra-high net worth individuals that are business owners with a multi-generational tax planning need. I ensure client success across all areas of the firm, and support our relationships from introductions through servicing and beyond.
My previous projects include: as vCMO for Crypto Trading Platform Go-To-Market, Branding and all Marketing/Client acquisition and interaction, independently designing and executing a business development and go-to-market strategy for a $20M internet start up; developing multiple year Marketing strategy and re-branding a $250M Insurance Carrier; Developing and growing a social media branding program for the national agents for a fortune 500 Life & Annuity Company where we captured over $2M in 'earned media' exposure through the advisor's networks through year two, and piloting strategic projects for the Executive Management Team and Board of Directors for a fortune 500 financial firm.
I provide strategic guidance and innovative marketing solutions for brands. I am also a data nerd that loves charts and making sure it all adds up, I have led teams for strategic initiatives to forecast anything from Re-Insurance demands to enterprise risk and growth or profit margin assessments. I continue to find opportunities to assist leading companies solve problems or tackle innovation, and enjoy working with motivated and engaged teams.
Mark Villarreal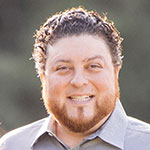 Mark Villarreal is a Real Estate Specialist in the greater Houston area and surrounding counties. He is a Wolff Center for Entrepreneurship Program class of 2004 graduate. GO COOGS!
Mark is currently a Senior Certified Appraiser for Division Appraisal Group, and a Top Producing Realtor for MontLargo Properties. Working in the Houston real estate market for over 20 years, has helped Mark understand the Houston housing market, its trends as well as identify unique housing opportunities often overlooked. He currently holds multiple certifications in the field of residential real estate. He credits his successes to his father, mentors, professors and former colleges.
Mark and his wife live in Houston with their two children. He enjoys attending sporting events, entrepreneurial speaking engagements, hunting, traveling abroad and weekend BBQ road trips with his family.
Mark Warfel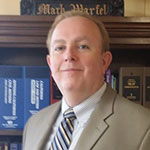 Mark is the middle of three brothers, born in Tennessee and grew up in California, where he attended public and Catholic schools. He attended Emory University in Atlanta, and earned a BA in History, with a minor in Communications, from the University of Redlands in 1979. While at the University of Redlands, Mark was a member of the debate team and finished 3rd in the nation at the National Debate Tournament in 1978, and finished first or second in numerous prestigious invitational tournaments.
Mark started and ran a number of small businesses after college, then became a high school English and History teacher and debate coach, teaching at his high school alma mater. Next he earned a JD from the UCLA School of Law and opened his own law practice in 1999.
For the next 20 years Mark helped organize many pro-life prayer vigils in California and provided legal services to a wide range of good men and women from all walks of life.
He appeared in state and federal courts, including successful appellate work in several appellate districts in California, as well as in the California Supreme Court. Mark's practice includes family law, wills and trusts, employment law, real property disputes, mediation, contract negotiation, bankruptcy, appellate advocacy, and business acquisitions. He has represented clients in well over 1,000 contested cases.
Mark also competed in three Iron Man competitions in Florida and Kentucky while in his fifties, most recently completing the Iron Man race in Louisville, Kentucky in 2015.
In 2021, Mark relocated to Houston, Texas, and married Beth Dennard, and together they have three daughters and six grandchildren. He is now a volunteer ESL instructor at his local library, and a volunteer usher at the AD Players Theatre in Houston. Mark enjoys setting and achieving high goals for himself and his family, and gains the most satisfaction from assisting others in setting and achieving their own life-affirming goals.