Currently, we have a wide range of experience and tenure in our mentoring program. We have a number of Ernst & Young Entrepreneur of the Year award winners, new business owners, WCE alumni, women business owners, Silver Fox Advisors, and Operations Managers from leading corporations.
It is this selfless contribution on the part of these mentors that makes our program distinctive and unique and creates lasting value for our students and our program.
Janice Anderson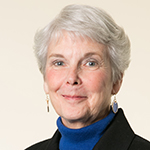 Janice C. Anderson has more than 45 years' experience in information management assisting clients with the processes and tools to manage information and data as assets. In 1985, she founded Access Sciences Corporation, a Houston-based consulting and managed services firm. Although retired from active participation Anderson remains an employee owner of the firm, serves as board chair, and continues to support client service delivery and business development.
Anderson is a member of the Special Libraries Association (SLA), Association for Information & Image Management (AIIM), and the Association of Records Managers & Administrators (ARMA). Her civic involvement includes service as a board for Technology For All, a 501(c)(3) organization focused on empowering low-income and under-resourced communities through the tools of technology. She also serves on the board of directors for Operación San Andrés and Baptist News Global, and has served as member and chair of numerous committees at her church.
Anderson has been a speaker at conferences at local and chapter levels for SLA, ARMA and AIIM, plus Managing Electronic Records (MER). She has authored numerous articles and white papers for industry related publications, has earned the designation as Certified Information Professional (CIP) from AIIM, and has received recognition for her contributions to professional and industry organizations.
A graduate of the University of Texas at Austin, Anderson also received a Master of Science degree in library and information science from Florida State University. In her spare time she enjoys singing in the choir, spending time with her family, including five grandchildren, and traveling. This is Anderson's third opportunity to serve as a WCE mentor.
Dianne Appolito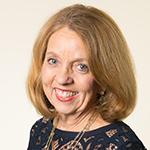 Dianne W. Appolito, LCSW is co-founder and CEO of Stone Creek Psychotherapy and Wellness Center, Inc. She obtained her Bachelor of Science degree in Political Science at the University of Houston in 1972, and her Masters of Social Work from the University of Houston in 1983. Ms. Appolito trained with internationally recognized systems therapist Dr. Harold Goolishian from UTMB. She has over thirty years of experience in the field of psychotherapy. She began a private practice in the West Houston/Katy area in 1983, where she gained extensive experience in systems therapy, family therapy, couples, adolescents and adults. Ms. Appolito is the leading expert in assessing and treating AD/HD. In 2003, with co-founder Dana Debes, LCSW, she developed the business model that is now Stone Creek Psychotherapy and Wellness Center. The success of Stone Creek has resulted in its selection as one of the inaugural Cougar 100, University of Houston's top alumni developed businesses. At Stone Creek they have developed a multi-disciplinary team of licensed therapists to approach mental health with a unique business model called Neurosystemic Therapy.
Warren Barhorst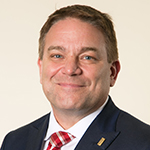 Warren Barhorst is the founder and CEO of the Barhorst Insurance Group (BIG), headquartered in Houston. Warren left the corporate world and opened his first Nationwide Insurance office in November of 1993, and since has developed BIG into the largest Nationwide Agency in the country with over $50 million in sales, 30 offices and 100 associates. BIG has been featured in Texas Monthly magazine's 'Best Companies to Work For' since 2006. Warren was honored as Ernst & Young's Entrepreneur of the Year in 2008 for the Houston Gulf Coast area.
Nancy Benthien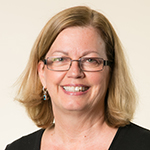 Endeavor Management, Organizational Culture and Executive Coaching
Starting out with a career in the oil and gas industry as a geoscientist, Nancy quickly realized that even though she was enthusiastic about geology and technology, helping others reach for the heights in their own growth and development is a true calling and incredibly rewarding. Her career path has taken her from the technical role of exploration geoscientist through sales, marketing, management, and leading a technology business line at Halliburton.
As a business consultant, Nancy returned to school to obtain her graduate-level coaching certification from Columbia University specializing in leadership development, career advancement, cross-cultural engagement, and building high performing teams. Additionally, Nancy is certified in the Neethling Brain Instrument (NBI), Lewis Model/CultureActive, Culture in the Workplace (Hofstede model), and the Birkman assessment.
Nancy and her husband of 28 years enjoy traveling (a lot!) and recently moved back to Houston after living in Cairo Egypt for 4+ years. She is looking forward to being a mentor for students at the Wolff Center for Entrepreneurs.
Bob Bonsignore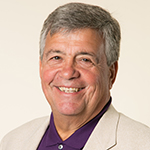 Bob Bonsignore brings a passion to counsel and to give advice to those prepared to accelerate their career's objectives and dreams. He has a wealth of experience in sales and sales management in energy markets, in capital, end-user and upstream Oils and gas businesses. Bob is a member of numerous organizations including the Houston Technology Center. This is Bob's second round of mentoring a WCE Student and we are delighted to have his experience, knowledge, and kind heart back again to bring a rewarding mentoring experience to our students.
Experience
1989 to October 2012. Employed by Puffer Sweiven Company, Stafford Texas
Held several positions in Sales and Sales Management serving broad Energy Markets in Capital, End-User and Upstream Oils and Gas Businesses.
2003 to 2012. Sr. VP and Board of Management Member
1978 to September 1989. Employed by Crosby Valve Company, Wrentham, Mass. (currently a TYCO Company), Positions located in New Jersey, Massachusetts and Texas.
1984 to 1989, Regional Manager, concentrating on markets west of Mississippi, east of Rockies. Staff of fifteen people
1978 to 1984, Various positions within Sales and Marketing including District Sales Management, Product Manager as well as Business Development Manager
Education
BBA, Marketing Management, City University of New York, 1974
Other Qualifications
Member of American Chemical Institute and Technology (ACIT)
Member of Instrument Society of America (ISA)
Member of Houston Technology Center (HTC)
Interests
Traveling, Cooking and Classic Car enthusiast
Alejandro Capetillo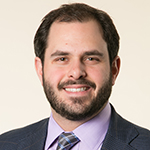 Alejandro Capetillo has served as a Director since 2014 and has been with the Main Street in various roles since 2008. Mr. Capetillo received his B.A. in Economics from the University of Houston in May 2008. In addition to being charged with originating new lower middle market investments on behalf of Main Street, Mr. Capetillo serves on several Main Street portfolio company boards, where he provides strategic insight and assistance. He is CFA charter holder and is a member of the CFA Society of Houston.
DD Carpenter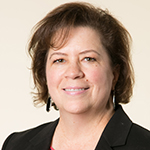 Co-Founder Adroit Partners, LLC – Headquartered in Houston, Texas · Women-owned staffing firm specializing in workforce solutions o Contract, Contract to Hire and Direct Hire Staffing · Expertise o Accounting & Finance o Administrative Support o Information Technology o Professional o Electronic Assembly/Light Industrial · Verticals We Serve o Business Services o Education o Energy o Healthcare o Publishing o Transportation , · Certified Diversity Supplier/Texas HUB o Women Business Enterprise Alliance (WBEA) – Diversity Supplier of the Year 2014 o Staffing Industry Analyst – Diversity Supplier of the Year 2015 & 2016 · Privately Held – Founded in 2012 o 700% Growth in 2013 o 1000% Growth 2014 o $9M in Revenue in 2015 and Growing · In September of 2016, Adroit Partners was awarded the University of Houston System contract as their Primary Staffing Supplier DD Carpenter o A native Houstonian o 30 year Staffing Veteran o Huge Houston Texans Fan o Active in PugHearts Animal Rescue Group • A graduate of SMU
Vicki Cruz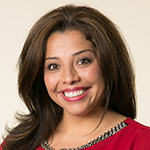 Vicki Cruz, born and raised in Houston, TX. Mother of three amazing young adults and blessed to have the support and love from her parents. Vicki currently works as a Business Development Manager and has over 23 years working in diverse Human Resources functions including Recruitment in both in Corporate and Agency side. Her passion and compassion for people led her to serving the past 20 years in different types of causes ranging from nursing homes, hospitals, prisons, homeless, youth, women, missions and more. During her service to the public, she assessed and placed many displaced in shelters and while given the opportunity to provide hope and coach to many. Vicki has also provided resources, networked, and connected different causes. Vicki has led different campaigns such as MS150, American Heart Association, United Way and many more. Studying at Letourneau University, she received a Bachelors in Business Administration and followed by a Masters of Arts in Human Services/Counseling degree from Liberty University. Vicki obtained her Certified Professional Coaching certification recently. She served in the US Navy Reserves as a single mother.
Wesley Danson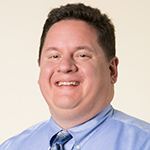 As a business leader, I have a passion for collaborating with the people around me. I strive to inspire others to pursue after excellence in their area of work. I enjoy making and maintaining relationships and value networking. In my business life I am focused on 3 key areas: (1) Identifying the long term goal that I and those around me wish to achieve. (2) Building strategic plans aimed at accomplishing the goals. (3) Evaluating progress and redefining plans.
I am a strong believer that everyone is capable of accomplishing their goals and living the life they desire and deserve to live. My goal is to support those I meet in their efforts to grow and reach their lofty purpose.
I am currently the Vice President of BMP Partners, Inc. At BMP we strive to help our clients accomplish their branding initiatives. Whether through digital, print or promotional products, we work as an extension of our clients branding and marketing efforts.
I am a graduate of the University of Houston Downtown (Accounting) & the Bauer COB at the University of Houston (MBA). I am a current member of Vistage International (CEO & Key Employees peer-to-peer advisory group), and I am on the advisory board of the University of Houston SURE program.
Robert De Los Santos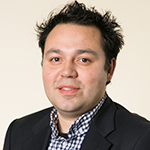 Robert De Los Santos is the CEO and founder of Sky High Party Rentals, a bounce house moonwalk provider for the Texas region. He founded the company when he was a college student at the University of Houston. After realizing his love for business, Robert joined the university's Wolff Center for Entrepreneurship,where he first learned the basic skills needed to run his company. It was while studying business that Robert came to recognize a desire to grow his business into a successful company that would have a positive impact on people's lives and the local Houston economy. Most recently, Sky High Party Rentals has consistently ranked in the Houston Business Journal's Fast100 list for being one of the fastest 100 companies to grow in Houston. The company employs over 40 people and services over 8,000 parties a year.
The company was previously awarded the Empact100 award, presented at the White House in Washington, D.C. Robert has also committed himself to finding innovative ways to help the Houston local economy by serving as a U.S. delegate at the G-20 Young Entrepreneur Summit. The G-20, attended by U.S. President Barack Obama and leaders of the 20 largest global economies, serves as an international forum for national and international economic issues. As delegate, Robert was able to collaborate with international young entrepreneurs to develop innovative ways of boosting local economies, which in turn helps the larger national economy.
Beth Dennard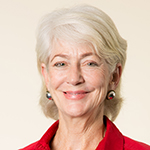 Bright Futures Consulting (BFC), LLC Director, 1999 -present. My company provides clients with informed, timely, and personalized guidance and support to be empowered to achieve educational and career goals. BFC emphasizes personality and interest testing using the Birkman Advanced Report. Our clients range from middle school students to mid-life career-changers. Each one receives customized solutions to their unique educational needs.
Director of College Counseling at St. Stephen's Episcopal School Houston, 2001-2007. Developed the college guidance program that served as the model for the Accreditation team of the Southeast Association of Episcopal Schools.
Director of College Guidance at Second Baptist School, 1997 - 1999. Provided the academic and college planning, coaching and support for 250 high school students at one of Houston's premier private secondary schools.
Academic Instructor, The United States Air Force Academy, University of Houston at Clear Lake and San Jacinto College. Developed curriculum and instructed: Introduction to Psychology, Developmental Psychology, Perspectives in Psychology Seminar and Interpersonal Communication for Leadership.
Professional Counselor at the Gulf Coast Center, 1990 – 1993. Conducted individual, group, and family counseling with middle and high school students at risk for dropping out of school.
Colonel, United States Air Force. Active Duty, 1977 – 1985. Reserve Duty, 1985 – 2007 Including fifteen years as a U.S. Air Force Academy Admissions Liaison Officer to Houston's private schools.
Olivia Durr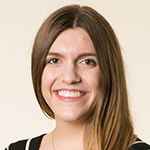 Olivia Durr is a marketing professional at Brené Brown Education and Research Group, a group of companies whose mission is to make the world a braver place by delivering Brené Brown's fifteen years of research on courage, vulnerability, shame, and empathy to various audiences. Brené Brown is the author of three #1 New York Times bestsellers and is a prominent TED speaker.
Olivia focuses on growing the organizations' new online learning platforms: COURAGEworks – an online learning platform that offers classes for individuals and families on braver living and loving; and Brave Leaders Inc – a platform that brings Brené's latest research on leadership development and culture change to teams, leaders, entrepreneurs, change makers, and culture shifters.
She earned her BBA in Entrepreneurship from the University of Houston's Wolff Center for Entrepreneurship. At graduation, Olivia was the first recipient of the Bill Sherrill Entrepreneur Leader of the Year award. (She still contends that her team won Wolffest, despite the judges' miscalculations).
Olivia enjoys being active in the Houston community through volunteering to support local entrepreneurs and social activism.
Hossam Elbadaway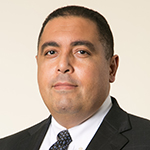 Hossam Elbadway is the President and CEO of O&G Technologies, a Houston based Technology incubator focused on the upstream oil and gas industry. He also serves as the Senior Operating Partner at Lime Rock Partners. Hossam is the former CEO of Tercel Oilfield Products, that he sold in May 2016. Prior to serving in these roles, Hossam spent nearly 17 years at Schlumberger, most recently as Vice President of Schlumberger Manufacturing. Earlier in his career at Schlumberger, Hossam managed the company's leading-edge Rosharon Technology Center and the Houston Product Center. He currently serves on the board of directors of GEODynamics, and TGT Oil and Gas Services.
Hossam is a graduate of Ain Shams University (B.S. in Mechanical Eng), the Kellogg School of Management (MBA) and McCormick School of Engineering at Northwestern University (M.Eng.).
www.linkedin.com/in/hossam-elbadawy-5411ab?trk=hp-identity-headline
Margarita Farmer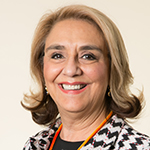 Entrepreneur, mentor and consultant, Margarita Farmer utilizes her proven negotiating skills and organizational savvy to assist in structuring companies, providing perpetual training and implementing new technologies as they become available. She inspires entrepreneurs to create and sustain an environment which encourages excellence and motivates productivity.
As co-founder and COO of US Signs and US Signs and Service, she was instrumental in growing the start-up sign company into a large virtual sign company utilizing a network of 800 installers and 20 manufacturers, while managing the in-house staff of Project Managers and Service Coordinators. The most important key to the company's success was recruiting and training vendor organizations so that all parties would operate efficiently, maintain quality control and uphold the
reputation of her organization; all while maintaining profitability for each of the parties concerned.
After 31 years of successful operation, she and her co-founder sold US Signs for full value.
It is not surprising that Margarita has now turned her depth of knowledge and experience towards working independently to help other entrepreneurial companies achieve the same measure of success by restructuring their companies and redesigning their methods. She is presently consulting with a growth-oriented, high technology information systems company. As Ms. Farmer points out, "All successful companies are necessarily customer service driven, so they must engineer their organizations to efficiently deliver the service levels and products their customers/clients expect."
Recognition of her business success and leadership skills is evidenced by her membership in, and Southwest Chairman of, The Committee of 200, an organization of highly successful women executives and entrepreneurs based in the United States, but whose influence and work is conducted globally. Ms. Farmer is comfortable participating with individuals and groups on any continent, or dialoguing on panels with business professionals, professors and university students like Pepperdine, Fudan (Shanghai), Tsinghua (Beijing) and Pretoria (Johannesburg) Universities.
What sets Margarita Farmer apart is that she understands the motivation and challenges which confront the entrepreneur; she knows every step, pitfall and triumph because she has lived them all. She is particularly well qualified to instruct the person who sets out to create a new business enterprise that can ultimately provide jobs and careers for many industrious people. She understands the importance of building a company of service-oriented people who can cordially and competently deliver the products and services their customers and clients have a right to expect because she has done all of that.
Her "down to earth" style is simultaneously confident and humble, making her an ideal mentor and consultant for people who are just setting foot upon the path of entrepreneurship, or for those who are facing any of the many challenges which constitute the adventure of growing a business.
Ron Farmer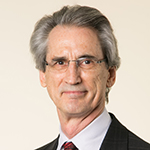 The highest recognition that WCE can bestow on anyone is the WCE Excellence in Mentoring. Ron Farmer is one of five to receive it. When Bill Sherrill started this program they relied upon the original stakeholders, of which Ron Farmer. Ron is founder and owner of U.S. LED, an international commercial and industrial LED lighting manufacturer. They are experiencing spectacular growth; they will ship over a million units in 2017. Ron is and has been a loyal and consistent supporter of the University of Houston acting as a Stakeholder, Roundtable Leader, and Guest Speaker.
Sold US Signs (founder) after 31 years
Amateur Race Driver 2008-2010
Set track records on all 6 regional tracks
National Champion NASA ST2 2010
Professional Race Driver 2011 & 2012
Ryan Foley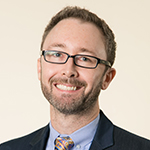 If you're a corporate executive about to give a TED talk, an author being interviewed on TV about your new work, or a trial attorney who wants to catch clues of deception in a challenging witness, then you might work with Ryan Foley. He's the communication's coach who prepares you to notice, say, and do the right things to enhance your public image, energize your audience, and win your case.
Ryan also provides consulting and training in storytelling, deception detection, and nonverbal influence to sales teams, technical and financial consultants, attorneys, executives, researchers, and trainers across the world.
Former division head of Training for one of North America's top ten language service companies, Ryan regularly presents as an expert in verbal and nonverbal communication, deception detection, and public speaking nationally, and contributes analysis on presidential debates on Fox26 News Houston.
As a certified sign language interpreter, his focus initially settled on communication. He later partnered with another interpreter and long-time friend in a three-year project researching, publishing and consulting on attraction and relationship dynamics. Today Ryan is a member of the National Speakers Association and dedicates himself to helping corporate teams and motivated individuals learn to decode subtle messages in the body language, facial expressions, and verbal behaviors.
Ryan has extensive experience with deception detection having been trained by the best in the business, including the Paul Ekman Institute and former ATF agent, best selling author, and human lie detector, Janine Driver. He regularly provides training and consulting services to business leaders and motivated professionals on the application of smart communication strategies in both one-on-one interactions and presentations made to large conference audiences.
Brandi Harleaux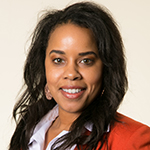 Brandi Harleaux is the Chief Operations Officers for South Post Oak Recycling Center; a Houston based scrap metal and electronics recycling center. SPORC is her family owned business that opened in 1994. SPORC specializes in buying and selling nonferrous and ferrous scrap metals such as aluminum, copper, alloys, steel, iron and the like.
As the COO, Brandi wears many hats and some scope of responsibility includes, setting strategy, business development, customer relationship management, identifying new markets, setting the marketing strategy, overseeing internal processes and driving the people strategy.
Prior to joining her family business two years ago, Brandi worked for Disney in the Consumer Products and Interactive Media division based out of Glendale, CA. She was the head of the divisions Learning and Organizational Development team within Disney Interactive Media Group; the division of The Walt Disney Company responsible for the creation and delivery of Disney branded interactive entertainment and informational content across multiple platforms including online, mobile and video game consoles around the globe.
In this role, Brandi was responsible for Leadership Development, Organizational Development, Internal Consulting Services, Talent Management & Employee Engagement Surveys. As an internal OD executive and coach in a global business of 3,500 employees she partnered closely with Business Leaders to drive planned change, organizational design and various initiatives pertinent to achieving strategic business priorities.
Prior to Disney she worked in the same field at various organizations including Southern California Edison, Target Corporation & Northrop Grumman.
Over the span of her career and now in her business, she has leveraged expertise in people skills and hard core business skills - which is now often referred to as soft skills and hard skill.
Brandi holds a B.S. in Psychology with a Minor in Business Administration from the University of Houston, M.S. in Industrial Organizational Psychology from California State University and an M.B.A from Pepperdine.
Brandi lives between Houston and Los Angeles with her husband Carl. Her faith, family, business, friendship and health are top priorities in living a balanced life. Brandi describes herself as a lifelong learner who also enjoys traveling the world, yoga, pilates, spinning, hiking reading, massages, quality time with her husband, "girl time" and let's not forget her two favorite shows: House Hunters International and Scandal.
To prove she's a lifelong learner, she recently embarked upon the game of hitting a little ball – golf.
Richard Helmey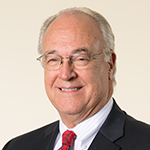 Dick Helmey has been a faithful and consistent supporter of the University of Houston. He is President of Campus Document Systems operating under University Copy Centers (serving UH, UH Downtown, Rice and HCC) These printing, graphics and marketing services are generally assessed to be the best service within the University.
His background has been in the consumer products area having worked with Coke Foods (think Minute Maid) as well as having been director of marketing for Houston's Seven Up Bottling Distributorship. He has been an enthusiastic volunteer for the WCE mentorship program, and received the Excellence in Mentoring Award.
Mara Henderson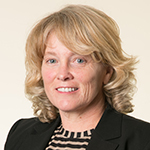 CEO, EVP Strategic Planning and Execution, Sales, Marketing and Channel Development
Passionate, results-driven C-level executive that has led by creating profitable revenue streams from multinational Fortune 1000 businesses. Industries include manufacturing, technology, oil and gas, healthcare, retail, pharmaceutical, entertainment, and food and beverage. Also created longstanding customer base in federal, as well as state and local governments in California, Illinois, Virginia, Texas, Florida, and New York. Led company to receive NASA Supplier of the year award. Proven results developing new, recurring annual revenue streams from highly discerning clients. An innovative and driven leader that is highly effective in opening new markets. Business expertise includes supply chain, finance, legal, engineering, EH&S, and plant operations. Proven track record of profitable growth and organizational scaling. Expertly focused on go-to market effectiveness and multi-channel development. A natural leader with an inherent passion for creating new business lines.
CORE COMPETENCIES
Entrepreneurial | Vision & Execution | Multi-National Sales | Financial Management M&A | Budget/Sales Forecasting | Marketing | Global I/T Operations | Channels
ACHIEVEMENTS
Consultant and Investor, April 2014 - Present
Focus on new market entry, revenue and operational scale. Main emphasis is on concrete business planning and execution in the areas of product development, targeted marketing, sales and operational efficiency. Industries include Technology (B2B, B2C), Social Media (B2C), Entertainment, Real Estate and Hospitality.
PRODAGIO SOFTWARE, HQ, Houston, TX, Mar 2010 – Mar 2014, President and CEO
Acquired Prodagio from Altran. Skillfully envisioned and invested in all aspects of the organization's transformation that included product, marketing, sales, and operations. Successfully created new client base while growing profitable revenue streams within our established marquee client base. Client base extended across multiple industries to include manufacturing, CPG, entertainment, media, engineering, pharmaceutical, education, state and local government, and healthcare. Client base consisted of large Fortune 1000 companies with market caps > $8B USD. Partial list includes Medtronic, Lennox International, Tractor Supply, DreamWorks, Paramount Studios, MGM Studios, Brown-Forman (Jack Daniels), Diamond Foods, Detroit Edison Energy (DTE), University of Illinois, State of California Department Of Corrections, Harris County Hospital District, as well as Army and Air Force Exchange Service (Global), United Nations and NASA.
Successful M & A from Altran (8B EUD), envisioned and effected a profitable and successful transition of all products and services to the cloud, resultant in increased revenues and recurring revenue model with Prodagio's large strategic clientele. Accomplished with headwinds of 2009-2010 financial crisis.
Expertly positioned the organization as a market leader recognized by Gartner and Forrester.
Proficiently developed a diverse marquee client base comprising public-multinational clients with market caps exceeding $ 8B USD each.
Created multi-year recurring revenue streams.
ALTRAN, Paris, FRANCE (Public Company, 8B EUD), Jun 2003 – Mar 2010, President – Global Content Management
Proficiently organized and directed the global software content management business. Highlights include development of new revenue streams cross-industry in the areas of finance and legal.
Drove EBITDA in excess of 34%.
Led organization to receive the 'EMC Partner of the Year' award for two consecutive years and expertly drove annual revenues in excess of $100 M for licensed EMC software.
Effectively led the organization to receive the 'NASA Supplier of the Year' award.
Skillfully developed the Prodagio Software Product Suite and successfully provided clients with high value payback in areas of accounts payable, procurement, engineering, and contracts management.

Captured market share by positioning the software suite complimentary to SAP and Oracle Financials.
IMAGITEK Ltd., Houston, TX, Jun 1997 – Jun 2003, Founder and President
Expertly broke into the oil and gas sector and skillfully developed long-term strategic global relationships with BP, Union Carbide (DOW), Texaco, Petróleos de Venezuela, S.A. (PDVSA), Xerox, Documentum, Fluor Daniel, Exxon USA, FINA (Total), Reynolds, Xerox, Saudi Aramco and Petroleum Industry of Kuwait.
Directed and effectively developed the organization to become a leading content management services consultancy and implementer.
Developed new accelerated services methodology for content management and swiftly positioned the organization on the national radar for enterprise application and roll-out.
Drove the organization to be world-renowned and recognized in the content management arena.
Expertly extended the business model horizontally to address application needs in finance, ERP, and contract management.

Utilizing the business application approach, reliably diversified across multiple industries and effectively extended the organization's client reach to include industries in finance, pharmaceutical, as well as state and local government.
Successfully secured large and established clients to include Merrill Lynch, Pfizer, Vanguard, Documentum, Fairfax County, VA, and Xerox.
XEROX CORPORATION, Rochester, NY, Nov 1995 – Jun 1997, Director of International Process Consulting Practice
Developed and drove one of the first international business consulting practices key to the strategic transformation of Xerox into the Document Company. Effectively developed higher value business process improvements offerings versus Xerox's traditional hardware sales. Collaborated with Xerox Palo Alto Research Labs (PARC) and effectively developed and drove the strategic guidance of new technologies supporting business process improvement sold for commercial value.
Drastically increased revenues in excess of $20M in consulting revenue in less than two years.
Expertly developed new global revenue streams in the oil and gas arena.
Successfully acquired clients to include Union Carbide (DOW), Texaco, Petroleum Industries of Kuwait, PTVSA-Venezuela, Exxon and BP.
Presented with a special accommodation award from the organization's CEO, Paul Allaire, for ensuring the financial success of the organization and the overall contribution to the new corporate strategy.
ADDITIONAL PROFESSIONAL EXPERIENCE
AT&T, Texaco, NJ, Nov 1994 – Nov 1995, National Account Manager
IBM, New York, NY, Jun 1985 – Nov 1994, Global Account Manager Texaco – Telecommunications | Systems Engineer, IBM Federal Systems, NASA
United States Air Force, Jan 1984 – Aug 1988, Reserve Officer
EDUCATION & AWARDS
Unites States Air Force Officer, Florida State Reserve Officer Training Corp, Tallahassee, FL, 1984 Bachelor of Science, Computer Information Systems, Florida A & M University, Tallahassee, FL, 1985 Volunteer Houston Award, Mayor White of Houston and President.
Austin Hill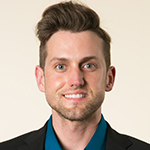 Austin Hill's first entrepreneurial activity resulted in a cease and desist letter from a New York law firm at the age of 17. Austin currently owns and is involved in four companies that produce 10M in annual revenue and have nothing to do with each other- building materials, real estate, healthcare, and consumer packaged goods. Prior to forgoing a paycheck, Austin worked as sandwich artist, nutrition store salesman, and 4 years as a nationally recognized Sales Engineer with a fortune 100 company.
Having seen a couple of the highs, and all but a few of the lows of starting and owning a business, Austin has become polished at solving problems through the rock tumbler of life as entrepreneur.
Austin's mom would be disappointed if he didn't write in the third person about his educational experiences and time in the military. Austin graduated with honors from the United States Military Academy at West Point with a BS in Engineering and an MBA with honors from the University of Texas at Austin. He served with distinction as an Army officer in support of Operation Iraqi Freedom, leading 28 soldiers in Anbar Province, Iraq.
Austin enjoys brainstorming, tennis, self-improvement, and spending time with his much-better-half and business owning wife, Lynsey.
Kristi Johnson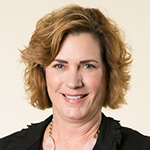 About Adroit Partners:
Co-Founder Adroit Partners, LLC – Headquartered in Houston, Texas
Women-owned staffing firm specializing in workforce solutions

Contract, Contract to Hire and Direct Hire Staffing

Expertise

Accounting & Finance
Administrative Support
Information Technology
Professional
Electronic Assembly/Light Industrial

Verticals We Serve

Business Services
Education
Energy
Healthcare
Publishing
Transportation

Certified Diversity Supplier/Texas HUB

Women Business Enterprise Alliance (WBEA) – Diversity Supplier of the Year 2014
Staffing Industry Analyst – Diversity Supplier of the Year 2015 & 2016

Privately Held – Founded in 2012

700% Growth in 2013
1000% Growth 2014
$9M in Revenue in 2015 and Growing

In September of 2016, Adroit Partners was awarded the University of Houston System contract as their Primary Staffing Supplier.
Kristi Johnson;
A third-generation native Houstonian
30 years of experience in business development and leadership roles
Alumni of Texas A&M, UH, and Goldman Sachs 10K Small Businesses
Married 33 years
Proud parent to 2 millennials
Dimitri Karastamatis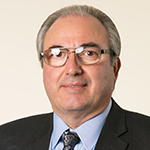 Dimitri Karastamatis is over CenterPoint Energy's intrastate and mobile natural gas pipelines. He received his undergraduate degree in Mechanical Engineering and his MBA, both from the University of Houston. Dimitri is also a registered professional engineer, a patent holder, and a published writer. An entrepreneur at heart and hands on leader, over his career Dimitri has held various leadership positions in different industries, and held several board and advisory positions. This is Dimitri's third time to participate as a WCE Mentor.
Jody Lee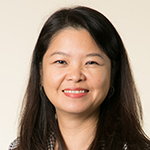 Dr. Jody Lee received her undergraduate degree from Rice University in 1989, graduated from the University of Texas Houston Medical School in 1994, and earned an MBA from George Washington University in 2012.
Dr. Lee serves on the executive board of several for profit and non-profit organizations and is an active community volunteer.
In addition to working fulltime as a radiologist, she also operates a growing commercial real estate company with more than 10 million dollar transaction in 2016.
Some of Dr. Lee's leadership experience includes Political Action Committee Chair for the Texas Radiological Society, Kingwood Regional Medical Center Radiation Safety Committee Chair, Entrepreneurship Organization of Houston Learning Chair, as well as a Board Member for Southwestern National Bank. Dr. Lee has numerous publications ranging from emergency radiology to Bleomycin-induced spontaneous pneumothorax.
Her current position as Learning Chair for the Entrepreneurs Organization of Houston gives her unique insight into different business industries and strategy as well as changing market trends.
Kent LeMonte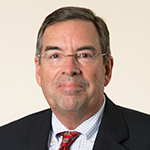 Mostly retired, after 32 years of successful small business operations, Kent LeMonte has a unique perspective on entrepreneurship, life and mentoring. Kent, along with his business partner, built a successful distribution business in concert with a profitable contracting company in the window film, energy conservation, automotive aftermarket and safety and security industries. The company, Enpro Distributing, was started in 1981 with a total investment of $1000. The company never acquired debt and expanded from its own cash flow to build annual sales exceeding $11 million annually. Kent and his business partner were a stabilizing force in an unconventional business model which required frequent changes to remain relevant in a variety of ventures. This partnership lasted throughout the trials and challenges of small business ownership and still today they remain best of friends.
Driven by a passion for superior customer service, providing "best solutions" and "added value" in a very competitive business environment Enpro succeeded where many failed. This was due, in large part, to a strong "Core Purpose and Values", which were the basis for every business decision. An exit strategy was also in place which motivated the development of a management team who eventually purchased the company in 2012. This management team remains unchanged today and Kent continues to provide consulting services to "The Enpro Group".
During his career Kent specialized in many areas of business including sales and marketing, vendor relations, new customer development and training and bottom line profit management. Kent has written one book on how to organize and build a successful service company in the window film industry. Kent was president of the industry association IWFA in 1998. Kent has a degree in Hotel Management from Cornell University 1972.
Today Kent and his wife of 44 years, Fernanda, live in Houston but travel frequently including visiting their son, his wife and two granddaughters. Kent is an avid sport fisherman and loves boating and all things salty. Kent is passionate about supporting young people who have the entrepreneurial spirit and a desire to find their niche and path to success in both business and life.
Fred Lowe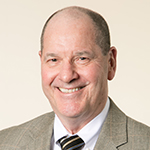 Fred is a native Texan and graduated from the University of Texas with a BS degree in Chemical Engineering.
After graduation, Fred joined Exxon Company, USA, now ExxonMobil Corporation. His corporate career spans over 35 years and is filled with organizational diversity, having held executive leadership positions in marketing, real estate and warehousing operations. Fred also served as the security manager for all of Exxon USA's personnel and physical assets.
Fred retired from ExxonMobil in 2002 to establish BMS Connections, LLC, a company dedicated to enhancing both individual and organizational performance through improved quality of thinking. He has successfully coached executives, taught leadership concepts and developed teams in numerous companies including ExxonMobil, BP, Bracewell & Giuliani, CBRE Real Estate, Insperity, Aero Mechanical Industries, and Carlton Staffing.
Fred is a lay leader at Chapelwood United Methodist Church. He's also active in Brigid's Hope, where he has designed and delivered programs to help former inmates of the Texas penal system get their lives back on track, and in Kairos prison ministry at the Walls Unit in Huntsville, where he is the past Chairman of the Walls Advisory Council.
Fred and his wife, Donna, reside in Houston where they enjoy many outside activities together including biking, hiking, and skiing.
Beverly Melchisedech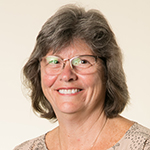 Vice President of Operations Support CenterPoint Energy
Beverley Melchisedech is a vice president at CenterPoint Energy, a Fortune 500 company that includes electric transmission and distribution, natural gas distribution and energy services operations. In her role as vice president of Operations Support, she is responsible for more than 400 employees serving about 3.3 million natural gas customers across six states. Key areas of her team's work include centralized dispatch, work-order management, meter reading, the project management office, special projects, business process improvements, line locating and damage prevention.
Starting her career in 1979 as a construction and maintenance helper, Melchisedech has been promoted to positions of increasing responsibility over the years. She was appointed as manager of Technical Training in 1997, manager of Construction Services in the Minnesota Gas Operations region in 1999 and manager of Operations Compliance in Houston in 2006. Melchisedech was named director of Gas Operations' Northwest Houston District in 2008 and was promoted to senior director of Operations Support and Technology in 2012. She was appointed to her current position in 2014.
Melchisedech has led a number of special initiatives at CenterPoint Energy, including the formation of the Gas Operations Compliance department to oversee and ensure consistent implementation of all operations decisions across all regions in the company's territory.
Melchisedech grew up in the Minneapolis, Minn., area and graduated magna cum laude from the College of St. Scholastica in Duluth in 2006 with a Bachelor of Arts degree in management. She is active in numerous community service efforts, including Habitat for Humanity, United Way, Junior Achievement, Rebuilding Together Houston and the MS150 Houston-to-Austin bike ride.
She lives in Houston and has a daughter, Sarah, and a granddaughter, Olivia who live in Minneapolis. In addition to her work in the community, she enjoys sports activities such as fishing, boating, golf and bowling.
Clark Neumann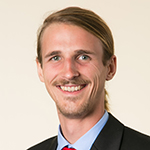 Clark Neumann is a 2015 graduate of the Wolff Center for Entrepreneurship. Upon graduating, Clark spent one year working as Project Manager for Edible Houston - a print publication focusing on Houston's local food culture. His role involved event planning, distribution and ad sales, as well as organizing and implementing face-to-face marketing. In August 2016 he launched his first business - Radicle Fresh Juice - in partnership with Barbara Hines. He is currently the CEO of Radicle, which operates on the University of Houston Main Campus and employs four UH students.
Beena Patel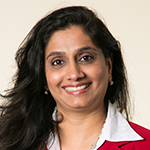 Beena Patel, is a certified Change Management Professional, Speaker, Career Coach and Mentor. She has over 20 years of hands-on experience implementing and managing continuous improvement, business intelligence and change efforts in Oil and Gas, Hospitality, Healthcare, Retail and Logistics.
She founded and manages Halcon and Crane Management Consulting. Her company focuses on process optimization and cultural transformation through strategy deployment, training, project management, change management, program management and execution.
Aligned with her management consulting firm is her other practice of nearly 15 years and that is Reboot My Career.
Beena has delivered Mastermind classes, and 1-2 day Intensives for mid career professionals and has recently added Bootcamps for HS and College Students here in the Houston area. The goal of RMC is to arm and educate students and mid-career professional with enough information to make their transition into the next phase with ease. She has used what she learned from corporate arena for 20+ years, recruiting and coaching colleagues along the way, to develop programs for individuals. She has taught individuals how to discover more about themselves in order to better align their goals to their career choice, how to manage their career online, at work and how to network face to face, how to ask for the raise, prepare the resume that gets results and as an added bonus, how to manage their personal finances. Her tools, tips and tricks have translated into professionals getting a huge ROI by investing first and foremost, in themselves.
Heidi Rockecharlie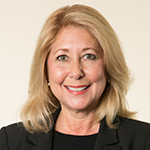 Heidi Rockecharlie is a Managing Director of Rockecharlie & Co., a corporate financial advisory practice established in 1979. She graduated Cum Laude from the University of Houston, C.T. Bauer College of Business with a Bachelor of Business Administration Degree in Finance and a Certificate of Corporate Entrepreneurship from The Cyvia and Melvyn Wolff Center for Entrepreneurship. She also holds a Certificate of Charitable Fundraising from Rice University and has held fundraising positions as Director or Consultant for Houston Hospice, Kelsey Research Foundation, Healthcare for the Homeless, Houston Audubon Society and The Regis School of the Sacred Heart.
Heidi is a member of the senior management team for Seremedi, Inc. Seremedi is a digital healthcare company that developed CareScriptions®, a mobile integrated patient care platform remotely connecting patients and healthcare teams to improve care, save time, reduce costs and eliminate unnecessary hospital readmissions. She also holds a position on the Advisory Board of General Number, a multi-faceted secure communications platform.
Heidi began her career in the hotel industry where she held positions as Catering Director for 4 star hotels in Houston and Dallas. She was responsible for achieving department revenue goals. She learned to cook from French chefs trained at Ecole de Cuisine de l'Institut Paul Bocuse in Lyon, France, she planned artisan cuisine menus and guided clients in wine pairing selections.
She credits many who have helped her achieve success in various pursuits throughout her career and she is passionate about giving back. Heidi has served several organizations as a volunteer to help others achieve their goals. Some positions include:
Hospice & Palliative Nurses Foundation – Member, Board of Directors – Governance Committee Chair
Houston Symphony Orchestra – Member, Board of Trustees
Susan G. Komen, Race for the Cure© – Member, Sponsor Committee
St. Michael's Catholic Church – Member, Board of Directors – The Women's Guild
K9s4Cops – Unleashed Gala – Auction Chair
Houston Junior Chamber of Commerce – Member, Consular Ball Committee
Association of Fundraising Professionals – Member, Committee Chair

National Philanthropy Day Luncheon

Houston Audubon Society – Member, Advisory Board

For the Birds Gala Chair
Shades of Ivory Gala Chair
Songs Across the Lake Gala Co-Chair
Heidi's interests include entertaining friends and family, designing her own couture line and paying all good things forward. She is happily married to Nicholas Rockecharlie and they have three amazing sons and four grandangels.
Bardia Shemirani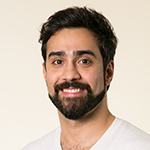 Owner of De Motu | Mobility Therapy and founder of the CrossTherapy Method, Bardia Shemirani brings 10 years of clinical experience in multidisciplinary rehabilitation, movement analytics, prehab and rehabbing squat related injuries. He was appointed the exclusive specialty provider to the Egyptian National Weightlifting team during the 2015 IWF, and successfully used his method to influence world-class athletes like Mohamed Ihab and Tarek Abdelazim.
Lisa Smolen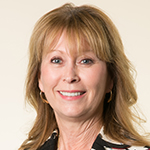 "I firmly believe that a well designed space greatly impacts the lives of the occupants. Whether it is simply refreshing a room or area with new accessories and art or a project starting from the plan phase through construction and furnishings, the finished product should reflect the clients taste and the lifestyle of the occupants."
Fifteen years ago, with her oldest completing high school, and her youngest beginning kindergarten, Lisa Smolen went back to the University of Houston, completing her B.F.A. in Interior Design, with a minor in Architecture, graduating in 2005. In 2006 she opened her Interior Design firm in the inter loop area, LDKS Design. Prior to having a family, Lisa owned an operated a clothing store north of Houston.
Starting out exclusively doing interiors, LDKS Design has evolved from projects mainly involving furniture, and accessories into including construction projects and remodeling. Projects range from collaborating with the architect, selecting colors and materials, furnishings, draperies and etc. to over-seeing construction. With a large family and pets, Lisa is aware of the mechanics of family life and stresses design decisions based on the age, style and dynamics of her clients.
Lisa's youngest son, Ross is member of the WCE class of 2017. After observing what a life changing experience WCE has been for Ross and getting to know his classmates, Lisa wanted to become a mentor for a student in the upcoming class.
Al Spinks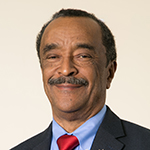 Al Spinks is an author, speaker, proven leader, entrepreneur, Silver Fox Advisor & life/performance coach. While serving as an enlisted man aboard nuclear submarines in the US Navy, he was selected to take part in a leadership program where he earned a B.S. degree (Aerospace engineering, University of Texas, Austin) and was promoted to the rank of 2nd Lt. (USMC). He then qualified as a Naval Aviator and flew in high performance, tactical jets (EA-6A) from the decks of 4 aircraft carriers.
After ten years of active duty military service Al resigned his commission and was employed by IBM to market mainframe computers. While at IBM Al, learned how to use technology in order to streamline business operations. Additionally, Al yearly surpassed all of his marketing objectives and was selected as the Marketing "Rookie of the Year!"
After five successful years with IBM Al became an entrepreneur by striking out on his own and starting a business from scratch. In 1995, Inc. Magazine recognized his business, as one of America's 500 fastest growing, privately held corporations by including it in their Inc. 500 list.
On two separate occasions Al's information technology firm was provided the opportunity to replace all desktop computers in the prestigious Mission Control Center (MCC) and Mission Operations Directorate (MOD), located at NASA's Johnson Space Center in Houston, Texas. These were high stress (deadline driven) contracts. On both occasions the deadlines were met and performance was exceptional.
Al has served as a committee/board member for many organizations. He was elected chairman of the board for both the Clear Lake Area Chamber of Commerce and the Clear Lake Metropolitan Ballet. Al now serves on the board of directors for the Silver Fox Advisors.
Al uses his real-world experience to:
Create and develop strong leaders through use of his unique 3R framework.
Mentor business executives through growth and startup phases (both from an entrepreneurial and intrapreneurial approach).
Provide a simple, flexible and powerful approach to improve the health, functioning and well being of clients by identifying and eliminating the effects of stress, limiting beliefs and emotional blocks.
Al is the author of two books:
The 3R's of Spiritual Growth – Published by Victory Press, October, 2009
The Secrets to Real Success…No One Ever Told You! – Published by Al Spinks and Associates Presentations, March, 2013
Jerry Tarnopol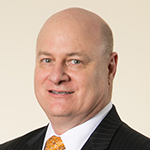 Executive Vice President, Director of SBA Lending Icon Bank
Jerry Tarnopol is an accomplished professional with more than 27 years of senior-level experience in SBA lending, business development, organizational restructuring and a host of other areas critical to the success of financing business acquisitions.
Since 1983, Jerry has been involved in all areas of business administration, from managing payables and receivables to sales, quality control, customer service, employee hiring and training.
As President and CEO of United Financial Resources, he helped start-up businesses and established organizations secure SBA 7(a) and 504 loans for working capital, equipment, inventory and real estate. During a 13-year period, he closed more than 200 SBA loans and also assisted several Houston banks in establishing their own SBA 7(a) lending programs.
Jerry transitioned from operating his own SBA-approved lending organization when he joined Comerica Bank as Vice President and Regional Sales Manager for the bank's South Texas region. While in this capacity, he managed the bank's Business Development team and enhanced communications between the bank's departments and its SBA lending team.
He also served as Director of Business Development for UPS Capital where he managed the company's business development efforts in a five-state region. Most recently, he served as Vice President and Business Banking Team Leader at Huntington National Bank where he built a lending team covering 45 states responsible for $60 million in annual loan production.
In 2009, Jerry joined Houston-based Integrity Bank to lead its new SBA lending unit. The bank was named an SBA-approved lending institution in May 2009. The SBA group has been in the top 10 SBA lenders in Houston since 2010.
Jerry recently left Integrity to join Icon Bank as EVP and Director of SBA. He will co-manage the department with the goal to be a top SBA lender in the United States.
He is an active member of the National Association of Guaranteed Government Lenders where he participates in the Association's Membership and Lender Service Provider Committees.
A graduate of the University of Texas at Austin, Jerry is trained in SOP 50-10, the SBA's updated Standard Operating Procedure for lenders, Certified Development Companies and SBA personnel.
Saeed Tellawi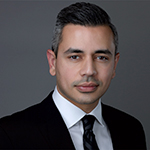 Saeed Tellawi is a Texas attorney representing the owners of domestic and international privately-held and family-owned businesses.
His practice focuses on complex transactions & strategic advice related to the entrepreneurial pursuit, including business start-up and partnerships; acquisition and disposition of businesses & commercial real estate; asset protection; succession planning; and a full suite of due diligence services for buyers and lenders seeking to make informed decisions before signing on the dotted line.
Starting his first company at the age of 18 and being continuously self-employed since then has helped Saeed develop a practical approach to both law and business.
Saeed was recently named Top Lawyer in Real Estate by Houstonia Magazine, a nomination earned from his peers in the legal industry. In 2015, Amaral Tellawi Law was a finalist in the running for Texas Family Business of the Year by Baylor University's Institute for Family Business.
Saeed moved to the United States in the late '80's and grew up in Alief, Texas. He attended Houston Baptist University where he was a member of the Alpha Tau Omega fraternity, on a full scholarship, in part from the Houston Endowment's Jesse H. and Mary Gibbs Jones Scholars Program.
Impressed by the Jones legacy, and others who helped him along the way, Saeed aims to give back to the Houston community by providing pro bono legal services to entrepreneurs with well-developed business ideas who lack the means or education to bring their dreams to fruition. Saeed is currently a mentor at the Wolff Center for Entrepreneurship at the University of Houston.
Saeed obtained his Texas real estate license in 2005 and became a broker in 2006, representing buyers and tenants of commercial real estate and managing investment properties for his clients.
In 2007, Saeed became a licensed attorney. His initial practice involved representing small business owners in contract disputes. Since then, his practice shifted and he has made significant contributions in business and real estate transactions, with involvement in a vast array of start-ups, purchases, and dispositions for local, state-wide, and international clients.
Drawing on his own experiences and those of the clients he's assisted, Saeed Tellawi helps clients achieve the freedom of self-employment.
Sheldon Weisfeld
Mr. Weisfeld is a seasoned entrepreneur with experience in emerging technology. He is co-founder of CoinVault ATM and has been in the forefront of regulatory matters maintaining a steadfast position in compliance. He previously founded PrePaid Wireless Services in the cellular telephone industry prior to the regulatory guidance being issued with the Telecommunication Deregulation Act of 1996. He is a successful real estate investor and actively participates in public speaking, educating his audiences on the importance persistence.
Catherine Woodruff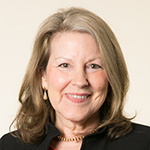 Catherine S. Woodruff, PHD, CFA, CIC is Chief Investment Officer and a member of the Executive Committee at Asset Management Advisors, LLC, a Houston-based wealth management firm. Catherine's investment career spans over 30 years, most recently as Managing Director, Portfolio Manager, and Chair of the Investment Strategy Committee at Avalon Advisors, LLC. In 2009, she co-founded Houston Global Investors, a Houston-based Registered Investment Advisor managing global, domestic and international equity and balanced portfolios for institutions and individuals. Houston Global was acquired by Avalon in 2013. Previously, Catherine was Managing Partner and Director of Equities at Davis Hamilton Jackson & Associates, where she managed both large cap and mid cap equities during her 15 -year tenure. Catherine was on the finance faculty at the University of Houston from 1989 to 1993. Other past positions include Portfolio Manager at Citicorp Investment Management, Equity Analyst at Texas Commerce Bank, and Economist at the Louisiana Planning Office. She also has several years of research and teaching experience in finance and economics at Michigan State University, Louisiana State University, and The University of Texas at Austin.
Catherine holds a Ph.D. in Finance from The University of Texas at Austin and M.S. and B.A. degrees in Economics from Louisiana State University at Baton Rouge. She is a Chartered Financial Analyst and a Chartered Investment Counselor. She is a former board member and Treasurer of the Texas Growth Fund and spent three years as an Instructor in the CFP Graduate Certification Program at the Glasscock School of Continuing Studies at Rice University. She has been published in the Journal of Finance and has been a featured speaker at various conferences (including two Pacific Regional Investment Conferences in Manila) on global equity markets and other investment-related topics.
Outside of investments, Catherine is a jazz vocalist, releasing her first CD in 2010, and is a member of the Piping Rock Singers, a Renaissance vocal group.