Currently, we have a wide range of experience and tenure in our mentoring program. We have a number of Ernst & Young Entrepreneur of the Year award winners, new business owners, WCE alumni, women business owners, Silver Fox Advisors, and Operations Managers from leading corporations.
It is this selfless contribution on the part of these mentors that makes our program distinctive and unique and creates lasting value for our students and our program.
Sebastian Agudelo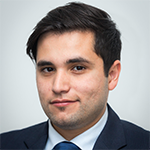 Sebastian Agudelo Isaza is the Founder & Managing Partner of ADVUE Consulting Group. He was born in Medellin, Colombia and immigrated to the United States in 2001. Sebastian was raised in Sugar Land, Texas and graduated from the C.T. Bauer College of Business at the University of Houston with a finance degree specializing in commercial banking and global energy management. He is a member of the Sigma Nu Fraternity and is also an Eagle Scout. After graduating, Sebastian started his career at Merrill Lynch before founding ADVUE in 2017.
Savannah Becerril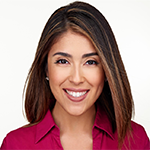 As a fellow graduate of the Wolff Center for Entrepreneurship, Savannah Becerril holds Bachelors degrees in Marketing and Entrepreneurship at the University of Houston (Class of 2014). She is also a certified audio engineer. With over 12 years of experience in the event industry, Savannah has managed to build a versatile career as an event planner, marketer, designer, and engineer. She now operates her own event planning and branding business called, Go Savvy in Houston, Texas. Go Savvy specializes in purpose-driven events for businesses, nonprofits, and professional artists. When not busy with events, Savannah spends her time playing music, taking a hike with her pup, Jagger, or enjoying time with family and friends.
Professional Motto #1: Build a career out of what you enjoy and work with others for everything else
Professional Motto #2: Don't forget to fuel your drive on the way to the top!
Personal Motto: I can do all things through Christ who strengthens me ~ Phil. 4:13
Network Organizations:
Currently on the Membership Committee for BNI First Class Referrals Chapter in East Houston
Event Director for the Wolff Center for Entrepreneurship Alumni Network
Was featured in Voyage Magazine
Was featured in Nerdy Girl Success
Attended the University of Houston from 2010 – 2014
Bob Bonsignore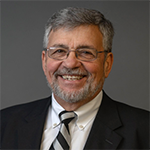 Bob Bonsignore brings a passion to counsel and to give advice to those prepared to accelerate their career's objectives and dreams. He has a wealth of experience in sales and sales management in energy markets, in capital, end-user and upstream Oils and gas businesses. Bob is a member of numerous organizations including the Houston Technology Center. This is Bob's fourth second round of mentoring a WCE Student and we are delighted to have his experience, knowledge, and kind heart back again to bring a rewarding mentoring experience to our students.
Experience:
1989 to October 2012. Employed by Puffer Sweiven Company, Stafford Texas
Held several positions in Sales and Sales Management serving broad Energy Markets in Capital, End-User and Upstream Oils and Gas Businesses.
2003 to 2012. Sr. VP and Board of Management Member
1978 to September 1989. Employed by Crosby Valve Company, Wrentham, Mass. (currently a TYCO Company), Positions located in New Jersey, Massachusetts and Texas.
1984 to 1989, Regional Manager, concentrating on markets west of Mississippi, east of Rockies. Staff of fifteen people
1978 to 1984, Various positions within Sales and Marketing including District Sales Management, Product Manager as well as Business Development Manager
Andrew Buchan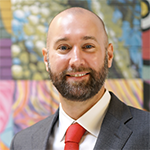 Andrew Buchan is the owner of ActionCOACH - Houston Inner Loop, a Business Coaching Firm that is here to exponentially grow all Houston businesses through all phases of the business lifecycle.
Originally from Scotland, Andrew studied at Heriot-Watt University in Edinburgh where he received his Master's in Chemical Engineering. Andrew opened the office with the idea of accelerating business success in Houston. He is passionate about Houston, it's abundance, it's diversity, and uniqueness, that together has made Houston his home.
Andrew comes with Managing Director & Executive experience through multiple industries from oil & gas, aerospace, automotive & consumer plastics. All were developed over his 20-year career running companies and businesses in 7 different countries. His success in operations management, sales & marketing, team dynamics & recruiting, tactical & strategic planning, quality management as well as implementing programs and systems to achieve the highest level of growth opportunities, brings extreme value to business owners alike.
Jonathan Campirano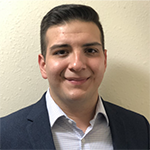 Raised in an immigrant household in Houston, Texas, Jonathan Campirano graduated from University of Houston's prestigious Wolff Center for Entrepreneurship in 2017 with a double major in Finance and Entrepreneurship. Beginning as an Accountant Assistant at Tech Trans International, an ISO-certified international integration government contractor, Jonathan has held various roles and responsibilities in the company and works closely with the CEO and CFO to further develop the Accounting and Finance departments. Jonathan also provides basic financial literacy education to members of his local community and a few family-owned small businesses. He aspires to use his WCE knowledge and experience to successfully run his own firm in the future.
DD Carpenter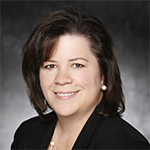 Co-Founder Adroit Partners, LLC – Headquartered in Houston, Texas · Women-owned staffing firm specializing in workforce solutions o Contract, Contract to Hire and Direct Hire Staffing · Expertise o Accounting & Finance o Administrative Support o Information Technology o Professional o Electronic Assembly/Light Industrial · Verticals We Serve o Business Services o Education o Energy o Healthcare o Publishing o Transportation , · Certified Diversity Supplier/Texas HUB o Women Business Enterprise Alliance (WBEA) – Diversity Supplier of the Year 2014 o Staffing Industry Analyst – Diversity Supplier of the Year 2015 & 2016 – Inc 5000 America's Fastest Growing Private Companies, Houston Business Journal fast 100 – Women Presidents Organization 50 Fastest Growing · Privately Held – Founded in 2012 o 700% Growth in 2013 o 1000% Growth 2014 o $15M in Revenue in 2018 and Growing · o In September of 2016, Adroit Partners was awarded the University of Houston System contract as their Primary Staffing Supplier DD Carpenter o A native Houstonian o 30 year Staffing Veteran o Fourth year WCE Mentor o Huge Houston Texans Fan o Active in PugHearts Animal Rescue Group o Junior League of Houston Member • A graduate of SMU
Leonard Casey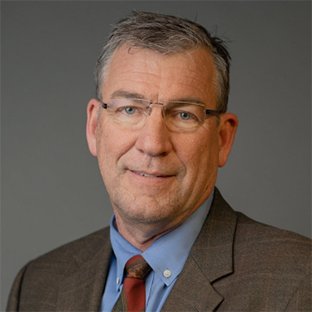 Leonard Casey is the Divisional Managing Director of Advanced Sealing Technologies a leading worldwide manufacturer of High-Performance Polymer Products now owned by Michelin. Mr. Casey is responsible for overseeing four business units composed of 13 manufacturing and distribution companies with a global span throughout 10 countries. As a member of the Michelin Global Operations and Strategy Team, Mr. Casey helps guide and execute effective policy and strategy development for the company, and has played a pivotal role in the operation, expansion, and turnaround of multiple businesses. In addition, Mr. Casey worked at Halliburton for 18 years performed in various leadership roles such as General Manager of Operations, Global Accounts Manager for Global Business Development, and Director of Consulting for the Landmark Graphics Corporation Professional Services Group. Leonard lives in Houston, TX with his wife Donna. When not working, he enjoys spending time with his children and grandchildren doing outdoor activities.
Beth Dennard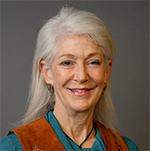 Dr. Beth Dennard is the founder and director of Bright Futures Consulting.
Over the span of 40 years, she worked in public relations in the US Air Force, served as an Admission Officer for the Air Force Academy, and was the Director of College Guidance for two private schools in the Houston area. She started Bright Futures to combine her extensive knowledge and experience with the skills of an expertly curated team to mentor students towards their bright futures. She finds nothing more satisfying than helping to successfully launch a young life into the adult world.
Background
Dr. Dennard earned her Doctorate in Education ( Ed.D.) from the University of Houston and her MA in Counseling. With a strong understanding of fit, Dr. Dennard is able to help students discover the best fit college for them and the necessary steps to admission.
She is a Licensed Professional Counselor (LPC), a Certified Educational Consultant, and Certified Birkman Consultant. Her favorite part of Bright Futures' process is unveiling a student's Birkman Assessment! It brings her the utmost joy to see students accept themselves for who they are and to see parents empowered by their child's unique strengths.
Dr. Dennard once worked at Disney and is very into (and is still very into) her Christian faith. She is also left handed and a retired Air Force Colonel!
Now, as the owner and director of Bright Futures, she serves as a mentor and advisor for Bright Futures college counselors.
Jigisha Doshi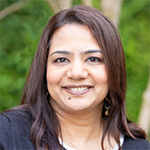 SKILLS
Certified Birkman Consultant 2019, Certified College Counselor 2018, Award winning Coach for Destination Imagination and Odyssey of the Mind 2010 - 2021
EXPERIENCE
Brighter Business Coaching, Houston, TX - Executive Coach 2020 - 2021
Coach independent educational consultants on how to grow their business
Help set up curriculum
Develop marketing and networking plans
Bright Futures Consulting, Houston, TX - College Counselor January 2018 - PRESENT
Counsel high school students to strategically navigate the college admission process
Make informed decisions about academic coursework
Take steps toward career exploration
Develop management and planning skills
Baers Furnishing, Orlando, FL - Custom Home Designer July 2007 - October 2008
Directly worked with the top clients to design custom home furnishings in woven and embroideries for beddings, home linens and window treatments.
Developed client relations with all the top customers and helped them design their dream home.
Rose Tree, Dallas, TX - Design and Outsourcing Manager January 2006 - June 2007
Directly worked under the famous designer Ms Lydia Rose to design the home furnishings line for prints, woven and embroideries for beddings and home linens.
Started outsourcing design services to India thereby making a considerable cost saving to the company.
Doruka Designs, Oviedo, FL - Designer & Marketing Director January 2001 - June 2005
Designed embroidered fashions and furnishings and marketed to furnishing and fashion designers, resulting in a significant increase in business in the USA.
Identified potential clients and developed targeted marketing presentations to designers in key markets in the U.S. Doruka Designs, Mumbai, India - Senior Designer January 1998 - December 2000
Worked under international textile designer Ms. Layla Moussa to create antique looking home furnishings for mansions and palaces for clients in Europe & Middle East.
Supervised production and manufacturing of product, including directing the workforce of 50 embroidery artists.
EDUCATION
University of California, Los Angeles - College Counseling Certification 2016 - 2017
Valencia Community College, Oviedo - Associate in Business Administration 2004
University of Mumbai, Mumbai - BA in Psychology & Commerce 2001
SASMIRA, Mumbai - Diploma in Textile Management 2000
Sophia Polytechnic, Mumbai - Diploma in Art - Textile Design 1997
Margarita Farmer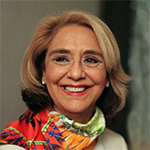 Entrepreneur, mentor and consultant, Margarita Farmer utilizes her proven negotiating skills and organizational savvy in structuring companies, training and implementing new technologies. She creates environments that encourage excellence and productivity.
As co-founder and COO of US Signs, she grew the start-up sign company to 800 installers and 20 manufacturers nationwide, while managing in-house Project Managers and Service Coordinators. The key to the company's success was recruiting and training vendor organizations to operate efficiently, maintain quality control and uphold the reputation of the organization.
After 31 years of successful operation, US Signs sold for full value.
Margarita has now turned her depth of knowledge and experience to help companies succeed by fine tuning their methods and structure. Mrs. Farmer points out, "All successful companies are necessarily customer service driven. They must design their organization to efficiently deliver the service levels and products their clients expect."
Recognition of her business success and leadership skills is evidenced by her membership in The Committee of 200, an organization of highly successful women executives and entrepreneurs based in the US with work conducted globally. Mrs. Farmer participates on every continent with business professionals, professors and university students like Pepperdine, Fudan (Shanghai), Tsinghua (Beijing) and Pretoria (Johannesburg) Universities.
Margarita understands the motivation and challenges that confront businesses. She knows every step, pitfall and triumph because she has lived them all. She's particularly well qualified to assist companies create new businesses that deliver the products and services their clients expect because she's done it all.
Her down to earth style is confident and humble, making her an ideal mentor and consultant for people beginning the path of entrepreneurship, or those who are facing the challenges of growing a business.
Marcus Ford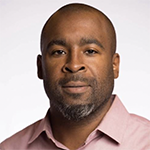 Marcus Yates Ford was born in Houston, Texas. The Missouri City native attended Strake Jesuit College Preparatory, and continued his education at the University of Houston, where he obtained his undergraduate degree in Psychology and a minor in African American Studies. He has been a marketing consultant for over twenty years; some notable companies are premium goods an exclusive family owned sneaker boutique and 20.10 media LLC a commercial art and graphic design firm. He is currently involved in a collection of ventures and projects. One such project is jewelry design, featuring charms, pendants, and wedding rings. He creates and executes interior design/enhancement projects; his most notable work is "The Living Room Houston" in 2013. Marcus is a certified educator with seventeen years of experience. One of his noted education assignments was teaching Entrepreneurship at Carl Wunsche, Sr Career Academy He is currently the Career Technical Education Academy Specialist at Westfield High School. Marcus also currently sits on the board of "A Billion Smiles," which is a foundation that was built on the premise of "paying it forward." His most prized venture is being a published author, with his most recent releases "Discovering Devotion", "Inspirations", "Foundation" and "Signature" under the Majestic Forte Publishing imprint.
When not working, Marcus enjoys spending time with his wife, daughter and family. He also enjoys a variety of hobbies, which include cooking, cultural learning, listening to music, playing basketball, reading and traveling.
Jen Gaudet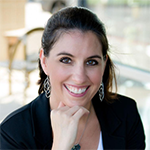 International Best Selling author
International Speaker
Human Performance Specialist
Investor (properties and businesses)
Business Strategist
Master Transformation Coach
After 20 years in Sports Medicine and Sport Performance working with elite collegiate, professional, and Olympic athletes, Jen ups the ante: bringing mindset work and human performance to LIFE, challenging leaders everywhere to become the CEO of their businesses AND their lives through self-care, stress management, mindset, boundaries, and the pillars of human performance.
Jen is passionate about giving back in both her local and global communities. Locally, Jen donates time and part of her profits to Shieldbearer, fighting for hearts and access to mental health services regardless of ability to pay. She sits on the board of local nonprofit Reach Unlimited. Globally, Jen participates as part of a Medical Educational Exchange team serving overseas to improve quality healthcare and prevention to underserved communities. She has been seen on ABC, NBC, CBS, Fox, and has shared stages with A list celebrities and top entrepreneurs across the globe.
Brian Gendron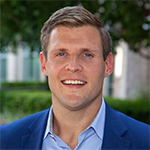 Brian is an award-winning business and community leader fueled by his obsession with making a lasting positive impact on as many lives as possible. This will be Brian's second time serving as a mentor for WCE.
As a serial entrepreneur Brian launched and serves as the CEO of NocserV cybersecurity consultancy in 2016. In 2017 he founded BISB Media network by creating and co-hosting the monthly podcast Big Ideas Small Business Show. Brian founded the Execs in Tech network in 2018, the next generation professional association for IT leaders.
Brian is a passionate educator. He is an instructor at the University of Houston SBDC where he teaches classes on cybersecurity, marketing, and media. Brian an active leader in Toastmasters serving as president of two clubs and as an Area Director for District 56. Brian is active in several non-profit organizations focused on children. He serves on the Houston Kiwanis Foundation board of trustees, on the Advisory Board for Casa De Esperanza and the YP Board Immediate Past President. He has served as a Playworks Texas board member from 2016-2018 and as co-chair of their 2018 Get in the Game Gala fundraiser. He is the Creator and Executive Director and Host of the annual Haha for Hope Charity Comedy Show.
Brian is married to Dr. Alayna Pagnani-Gendron, they have two sons Thomas and Joseph. They are Parishioners at Saint Anne's Catholic Church. Brian's hobbies include lacrosse, distance running, and standup comedy.
Awards and Recognition:
Houston Business Journal 40 Under 40 Class of 2018
Casa De Esperanza 2019 Young Professional Volunteer of the year
Kiwanis Club of Houston 2019 Alan Kannis Volunteerism Award
Toastmasters Competent Communicator, Level 5 Effective Coach, Level 3 Dynamic Leadership
Kiwanis Club of Houston Presidential Recognition for Information Technology Leadership (2018)
Greater Houston Partnership HYPE Business Leader Award Nominee (2019)
Lilly Golden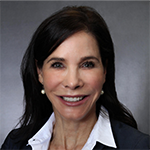 Lilly Golden is the Principal and Founder of Evergreen Commercial Realty with 30 years of commercial real estate experience in tenant representation, property leasing, and development. She currently represents several highly desirable retailers and influential retail projects such as CITYCENTRE, LaCenterra, and The Pearland Town Center.
Lilly has earned the "Heavy Hitters Award" from the Houston Business Journal, the "Costar Broker of the Year Award", and been honored by Bisnow as a Power Woman in Commercial Real Estate. She is a CCIM, the Chairman of the Houston ICSC committee, and a board member of The Site Source National Retail Broker Network which includes 45 brokerage companies across the country.
Lilly graduated from the University of Michigan with a B.S. in Engineering and from the University of Chicago Booth Graduate School of Business with an MBA. Prior to forming Evergreen in 2005, Lilly worked at JLL in Chicago, Trammell Crow, and Moody Rambin in Houston.
Lilly is involved in several business and charitable organizations. She plays tennis and golf, enjoys snowboarding, and hiking with her husband and two daughters.
Alex Gomez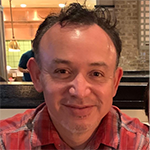 I'm Alex Gomez owner and manager of Ken's Auto Repair in Tomball Texas for the past 19 years.
We had served the community of Tomball and surrounding communities with honest services. We have teamed up with local foundations and churches throughout the Tomball and Houston area to give back to the community by giving to High school students scholarships throughout the past 15 years.
My wife, Carmen and I were youth pastor at El Buen Pastor church from 2013-2017.
Elana Guerra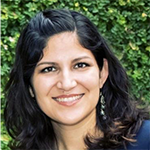 Elana is Director for Bright Futures Consulting, a college admissions and career exploration company, as well as Co-Founder of Brighter Business Coaching, a consulting firm for small businesses. Her degrees are in Human Resource Management (B.S.) and Higher Education and Administration (M. Ed.), but if you ask her, it's been the hands-on experience where she's learned the most. She is proud to be a Certified Educational Planner and serve on the Leadership Board of the Houston Birkman User Group. She is an advocate for self-awareness and work-life balance, especially for small-business owners.
Jay Guy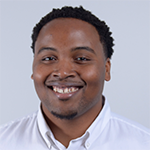 Jay Guy was originally born in Houston, Texas. Coming out of high school, Jay obtained dozens of scholarship offers to play college football and elected to play at the University of Nebraska-Lincoln. He graduated from UNL in December 2013. Following college, Jay worked for start-up accelerator, NMotion, in Lincoln, Nebraska for the 2014 class.
In late 2014, Jay moved backed to Houston, TX and engaged the Wolff Center via Bill Bobbora as he began to start his career. Through the relationships formed at the Wolff Center, he obtained an offer to start in the Credit Training Program at Cadence Bank. Through his tenure, Jay worked in a variety of roles at Cadence Bank which included managing the credit training program and supporting the Energy Services portfolio. After 3 years at Cadence Bank, he transitioned to Silicon Valley Bank and joined the Energy & Resource Innovation (ERI) Team. As of today, Jay is a Vice President on the ERI Team and focuses on banking companies that focus on energy transition and sustainability.
Jay is currently enrolled at Rice University's Jones Business School to obtain his MBA and expected to graduate in May 2022. Lastly, Jay has been with his wife, Leandra Guy, for a decade this year.
Lauren Jefferson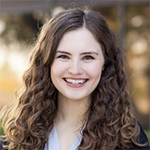 Lauren Jefferson, co-founder and CEO of FocusCopy, partners with entrepreneurs to help them better communicate with their customers. As a former digital marketer, she realized the power and impact of words on a business's bottom line. That's why she founded FocusCopy in August of 2019.
This passion for words and entrepreneurship began during her marketing internship and later Director of Marketing role with late WCE adjunct professor and founder of The Strategic CFO, Jim Wilkson. Jim unexpectedly passed away in June of 2017 – catalyzing Lauren to apply everything she learned in WCE to keep the company afloat.
After ensuring Jim's legacy would continue, Lauren knew it was time to start her own venture. FocusCopy was born out of a strong desire to help business owners free up their time and communicate more effectively to prospective clients. FocusCopy works directly with entrepreneurial companies on their copywriting and content creation (website copy, landing pages, email copy, blogs, etc.). FocusCopy also partners with marketing agencies to supplement their copywriting needs.
Lauren is a WCE alumna ('16), the Marketing Director of the Wolff Center for Entrepreneurship Alumni Network (WCEAN), and a WCE mentor for the Class of 2020 and 2022. It's because of the support, education, and encouragement of WCE that she continues to come back to the Wolff Center again and again.
Lauren and her husband, Andrew, are very active in their church and love to develop relationships with leaders in their community. Her work passions lie in writing and entrepreneurship with strong support from a nice hot cup of coffee.
Gaurav Jhaveri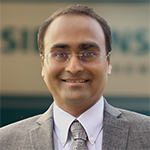 Gaurav Jhaveri, originally from Mumbai, India, holds a BS in Electrical Engineering from University of Pune & an MS in Industrial & Sytems Engineering from NC A&T State University. He is a seasoned executive within the renewable energy industry with background in sales, operations and strategy. He is currently the Director of Sales for Siemens Gamesa Renewable Energy and he was part of the start-up team to set up the service sales & marketing business for Siemen's Wind Division which has now grown into a multi-billion dollar business.
Gaurav moved to Houston in 2014 and since then he has been involved with many non-profit organizations in various capacities. He currently serves as the VP of the JVB Preksha Meditation Center, is an active Board Member of the Indian Music Society of Houston, India Culture Center (ICC) and the Indian American Politician Action Committee of Greater Houston (IAPAC). He is a graduate of the United Way of Houston's Board Leadership program. He resides in Sugarland with his wife, two kids and a puppy.
Shania Khan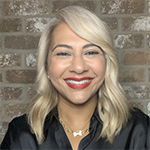 Shania Khan is the Founder and CEO of For the Love of People Group, a PR and Marketing firm that helps business owners and thought leaders increase profits and brand awareness. FLP Group is elevated marketing for innovative brands.
Her clients include:
The first Nap Bar in Texas
The first female focused co-working space in Houston, TX
A CBD skincare brand
An Artisanal beverage founder
A Tequila brand that's taking the US by storm
Shania has written for Thrive Global, Medium, and LinkedIn. She was recently featured on Fox News along with other notable online publications.
Shania currently serves as the Event Chair of the Women's Jewelry Association.
In addition to being the Founder of a PR and Marketing startup that focuses on women owned businesses, she participates in public speaking engagements to help local business owners harness the power of marketing and social media to grow their brand. She also has a podcast called "For The Love Of People Group" which highlights entrepreneurs that lead with love.
She currently resides in Houston, TX with her husband and two fur babies.
Karina Loken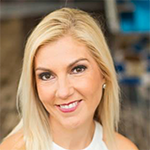 Karina Loken is the founder and co-owner of The Loken Group as well the owner/operating principal of the KW Platinum market center in Houston, Texas. After starting her real estate career in 2008 as an individual agent and then interim team leader, Karina and her husband, Lance, established The Loken Group in January 2011. Last year, the group's 81 members closed an impressive 2,450 units for $627 million in volume.
Seven years after launching The Loken Group, Karina and Lance became the proud owners of the KW Platinum market center in Houston where Karina leads the vision and helps agents and leaders alike achieve their goals. Last year alone, KW Platinum experienced a 170% increase in agent profit year over year and nearly a 360% increase in profit share year over year.
As a former elementary school teacher, Karina's roots are deeply seeded in education and she has the sincere passion to teach people how to be their authentic, personal best and pay it forward for others to grow. In her personal time, Karina enjoys exercising, traveling, and supporting her daughters in their art and barrel-racing activities.
Michele Mere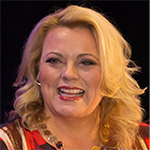 Michele Mere is a decisive, driven and committed entrepreneur who helps successful business owners expand, duplicate or sell their companies and make big profits using her business valuation and consulting skills.
Michele's business expertise has been highlighted during her speeches at Harvard and on NBC, CBS, Fox, Entrepreneur.com and Forbes.com. She is a Stevie Award winning business consultant, best-selling author and the Founder of Decisive Minds.
She is a serial entrepreneur who knows how it feels to fail miserably at business, at one time the bank called demanding their $1.5 million, and knows how it feels to sign the contract to sell her company for $9 million.
Dalia Pineda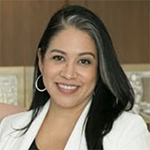 Dalia R. Pineda serves as the Regional Director for Global Philanthropy in the Midwest for Children International. Dalia's work focuses on supporting donors and sponsors in their philanthropic journey by connecting them with opportunities that transform lives and advance the mission of ending poverty around the world.
Before joining Children International, she was with the University of Houston for 18 years, with her most recent role as Director of Advancement for the C.T. Bauer College of Business. She successfully raised funds for numerous scholarship and programming projects, and focused on collaborating with individual and corporate donors on establishing creative, impactful gifts related to MBA student recruitment, career placement, and diversity and inclusion efforts.
Before transitioning to fundraising, Dalia served as the Director of Admissions and Marketing for the C. T. Bauer College of Business Graduate and Professional Programs office. There, she was responsible for leading a team and directed all marketing, admissions and recruitment related efforts, including financial aid services, curriculum development support and new program development for all MBA and Master of Science programs. During her time at Bauer, Dalia worked within the college on several special programs related to cross cultural communication and diversity, as well as student coaching and co-curricular programming. She collaborated with numerous staff and faculty on a variety of projects related to career and personal growth development for graduate students. Dalia remains an adjunct faculty member in Bauer's Marketing and Entrepreneurship Department, teaching MBA Business Communications.
Dalia is the Co-Founder of The Group Prism LLC, a consulting partnership dedicated to supporting organizations in embedding diversity, equity and inclusion efforts into their company culture and supporting their teams and all constituents in the process.
She holds a B.A.in Sociology and Hispanic Studies from the University of Texas at Austin and an M.A. in Cross Cultural Studies from the University of Houston- Clear Lake. She is a certified mediator and diversity and inclusion facilitator.
Lauren Postler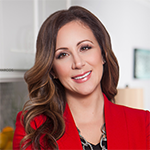 Lauren is obsessed with breaking down barriers to support entrepreneurs who are working to create positive social impact in our world.
A career consultant with more than 15 years of experience in strategic planning, change management, capacity building and collaborations for nonprofit organizations and Fortune 500 businesses alike, Lauren brings a wealth of knowledge, a dynamic skill set and a passion to her work with mission-driven organizations. Her previous involvement in fundraising with leaders in the oil & gas industry and background as a social worker has lent itself to both a "grass-roots" and "big picture" approach helping clients build their brands and raise capital to fuel their cause.
Her individual consulting in management, marketing and growth strategy has grown into a boutique agency called Solution Focused dedicated to helping startups and small businesses to define their strategy, grow their business and benefit their communities. She also serves as a Managing Director for MediaTech Ventures, a holding company and venture capital firm supporting creative entrepreneurs and fueling the development of new media technology ventures across the globe.
An active servant in the philanthropic community in Houston, she is also devoted to numerous volunteer commitments as a board member and volunteer for area nonprofits. This currently includes service to the community of veteran & military-connected entrepreneurs as a City Leader for Bunker Labs in Houston, Texas in honor of her family's long-standing history of military service.
Jessica Rei (formerly Ramirez)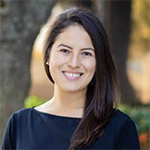 Jessica Rei is a 2016 graduate from the Wolff Center for Entrepreneurship and is a serial entrepreneur on a mission to instill sustainability practices into homes and businesses open to decreasing their carbon footprint. Jessica's path towards social responsibility was strongly motivated after questioning her decade long career in the fashion industry and her intellectual curiosity on waste management.
Today, Jessica is an Interim COO to purpose driven tech start-ups and small businesses focused on improving the customer and employee experiences with data-driven technology.
A strong advocate for helping people, innovation, and growth, Jessica volunteers as Executive Director and Board President to the WCE Alumni Network. With the support from Wolff Center, active alumni, and other community leaders, she and her team are setting the foundation to make the WCE Alumni Network have a lasting impact on both the City of Houston and the Wolff Center for Entrepreneurship. Most recently, the nonprofit's 2021 conference, Lead the Pack, received a certificate of recognition by the City of Houston's Mayor Sylvester Turner.
Jessica currently resides on the outskirts of Houston with her husband and spoiled chihuahua on their repurposed school bus. Together, the couple seek opportunities to remodel homes and build creative spaces with upcycled, reused, and ecological solutions.
Adam Rust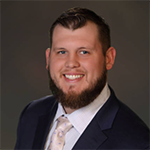 Adam is a master business coach, process consultant, keynote speaker, serial entrepreneur, and Top ranked Professional Insurance broker. Over the last decade he is known for his impressive track record with hiring, training, and developing top sales teams across the country in the Insurance Industry. Most recently, Adam has contributed to purchasing and growing a small independent Insurance Brokerage "Helix Insurance Group" into a multimillion-dollar company over the last twelve months. Adam has a unique background having graduated from the #1 Entrepreneurship program in the Country, The Cyvia and Melvyn Wolff Center for Entrepreneurship, as well as the #1 Sales Program in the Country, The Steven Stagner Sales Excellence Institute at the University of Houston's Bauer College of Business. Before graduating with multiple business degrees from the University of Houston, Adam developed and sold several small business's. He lives with his wife Emily in Tiki Island, Tx. Outside of their business', Adam enjoys wakeboarding, hunting, fishing, and spending time at their family ranch in West Texas.
Emily Rust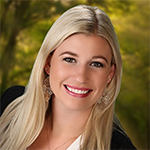 Emily is a proud Fightin' Texas Aggie who graduated with a Bachelor of Science from Texas A&M in 2012. Upon graduation, she pursued a career in insurance sales instead of nursing like originally planned. With a passion for people and business, Emily has been able to utilize her skill set within the insurance industry for the last 9 years. From starting her career as a sales agent at Liberty Mutual, to now running her own Independent Insurance Brokerage with her husband, Adam Rust; Emily understands that the shortcut to success is hard work. She is involved within her community and has spent years educating people on their insurance needs while growing her business organically. Emily is also a master coach, which has enabled her to successfully develop the Helix Team in the insurance industry. Over the past seven years, she has been an integral part to the success of many business owners, as well as to her Business Networking International Chapter and is looking forward to her second year mentoring a student from the WCE Program. Along with her husband Adam, Emily enjoys snowboarding, wakeboarding and being active outdoors. When she is not spending time outside, Emily is giving back to Helix Insurance Group.
Mike Siegel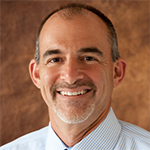 Mike recently started another company, Commercial Lister, providing digital marketing to commercial brokerage firms.
Prior to starting Nodus Solutions Mike spent six years with Compaq Computer Company as their manager of Desktop Support and Development. Mike was responsible for developing the first Intranet at Compaq and it is still in use and bears the original name.
Before joining Compaq Mike worked for Exxon as the manager of Desktop implementations. Mike implemented Windows 3.0 at Exxon and Word 1.0 (yes there was a Word 1.0!), Prior to Exxon Mike worked for Accenture as a systems analyst.
He earned his B.S. in Chemical Engineering from the University of Texas at Austin and his M.B.A. from the University of Houston. He enjoys time with his three children and grandchild with his wife, playing tennis, riding his bike (not a motorcycle), running and swimming.
Amelia Smith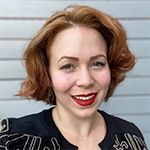 My personal mission is to contribute my skills to a brighter future for Texas. I believe leading-edge HR and talent development are the key to creating the world-class workplaces that attract the best talent to this great state to solve the challenges of the future and drive the local economy.
As a growth-minded partner, I collaborate with HR leaders to manage change proactively, build organizational resiliency, and motivate talent to rise to the next level.
I advise Fortune 500 HR leaders on talent development and mobility strategies based on their unique needs, company culture, and learning ecosystem. As a change agent who solves business needs through leveraging the latest in human capital trends and tech, I have a natural fit with Randstad RiseSmart, the fastest growing provider in talent mobility and outplacement.
I'm a native Houstonian, and my natural approach to work and relationships is assertive, friendly, methodical, and practical. Outside of my work in the HR space, I spend my spare time on a Pilates reformer, walking my two dogs, and enjoying creative outlets like embroidery or hand lettering.
Sam Stilley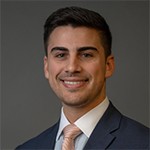 Sam is a second generation business Owner of Amstill Roofing and Houston native. His company, services The Greater Houston area and specializes in asphalt shingle replacements. They are one of the top 3 largest residential re-roofing companies in the Houston marketplace. Sam's ingenuity and in-depth understanding of consumer emotions, buying triggers, and elaborate in-home consultations, have allowed him to create a one of a kind value-based selling system that has multiplied his business every year by a minimum growth of 35% annually since 2013. This year in 2021 they are forecasting $16.25m.
Sam is a returning Alumni from The University of Houston where he received two degrees, one with the Wolff Center For Entrepreneurship and the other in marketing. He is an extremely proud Alumni of the Wolff Center For Entrepreneurship, in which he graduated with the Class of 2016.
Outside of Amstill, Sam does business consulting and investing, before Amstill he spearheaded a couple start ups and multiple business ventures.
In Sam's spare time he enjoys coaching and helping others achieve their dreams. "A better tomorrow can be built by investing in those of today."
It is Sam's life mission to grow to a high level, public speaking platform where he can speak on motivation, self-help, sales performance related topics, and any other items that may involve for further improvement for an individual or business to gain from.
Irsan Tisnabudi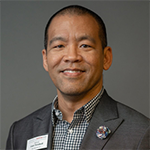 Irsan has been in Wireless Telecom Infrastructure Industry, focusing in Architecture & Engineering since 1997; he founded Aria Services, Inc. in 2010 in an effort to provide faster, economical and quality construction drawings and structural analyses within this particular field. Aria Services made the Cougar100 top-ten list, as well as inc5000 in 2017 and 2018.
Born and raised in his native country Indonesia, he migrated to USA in 1993 and obtained his Bachelor's Degree in Computer Engineering, Magna Cum Laude along with a Minor in Computer Aided Design from the University of Houston.
Other than with WCE, he also volunteers his time by being one of Houston Community College Foundation's board members. Since 40% of HCC students come from families with annual income less than $20,000, our goal is to fill in the financial gap through scholarship, so one flat tire won't put a student out of school.
Irsan and his wife team up in commercial real estate investing. They are competitive Latin Ballroom Dancers and represented USA in Senior Latin competitions internationally from 2009 to 2016. They both enjoy traveling and exotic dining.
Below will be the four bullet points:
Founder and owner of Aria Services, Inc., a wireless telecom infrastructure engineering firm that made the Cougar100 top-ten list, as well as inc5000 in 2017 and 2018.
Born and raised in his native country Indonesia, he migrated to USA in 1993 and obtained his Bachelor's Degree with honors from the University of Houston in 1997.
Other than with WCE, he also volunteers his time by being one of Houston Community College Foundation's board members.
Irsan and his wife are competitive Latin Ballroom Dancers; they represented USA in Senior Latin competitions internationally from 2009 to 2016. They also team up in commercial real estate investing, enjoy traveling and exotic dining.
Faisal Vellani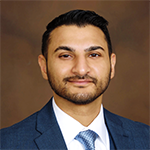 I am a former student of WCE and graduated in 2003. My experience at WCE has helped me start and grow two companies. In 1999, I co-founded a company which provides ATM products and services. Over time, the company was processing ATM transactions at over 4,000 locations nationwide.
In 2007, I decided to attend law school at the University of Houston Law Center. After graduating in 2010, I practiced for several years and eventually started my own law firm, Vellani Law, that focused on general business, corporate, and real estate law. I later expanded my firm to partner up with a title agency to provide real estate closing services. My firm now focuses on providing legal services and closes on both commercial and residential transactions.
As an entrepreneur, I have also explored and made various investments in real estate and in companies. I have made investments in the areas of multi-family, industrial buildings, shopping centers, lending, and more. I have been fortunate to surround myself with some great mentor and hope to do the same for others. I look forward to sharing my knowledge and helping the next generation.
Bill Ward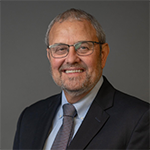 Bill Ward has 46 years of experience in the furniture retail business. Bill served as the President & Chief Operating Officer of Star Furniture from 1998-2018. Star Furniture is a retail furniture chain consisting of nine showcase stores and two clearance centers located in four cities. Results driven senior executive with comprehensive leadership skills in all facets of furniture retailing. Utilizing a unique blend of experience in store operations, warehousing, distribution, logistics, expansion, sales and customer service to reach goals and objectives. Recognized for creating and leading a profitable, operationally sound, distinguished company with an emphasis on fostering a culture of respect, integrity, accountability and high performance. Part of the team that created a brand that customers identified with and was well respected within the industry.
Jim Wetzel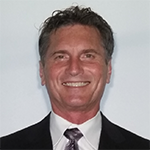 Jim Wetzel is an Engineering Development Consultant with over 40 years of experience in the design, development and manufacturing of products for both the Oil & Gas and Automotive Industries. Jim has lead product development teams while working for Fortune 500 companies and start-up companies. Most recently Jim was part of the team that developed a technology for the Artificial Lift process in producing oil and gas wells. The company was acquired by Schlumberger in 2015. Jim left Schlumberger in 2020 to pursue his own interests. Jim and his wife Christine, enjoy an active lifestyle that includes, golfing, skiing and exercise. They are both looking forward to spending more time with their grown children and 6 grandchildren.
Chris Wick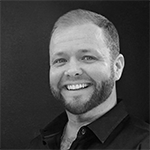 Christopher is a heart-centered entrepreneur with a talent for numbers.
As an entrepreneur who won over 14 awards and helped over 400 companies by the age of 30, Christopher has built, bought, and sold various companies relating to marketing, e-commerce, real estate, retail, and investing. Wick's businesses have been featured by Huffington Post, ABC, NBC, and Wall Street Select.
Currently, Christopher is Chairman of Say Yes! Enterprises, LLC, a Texas-based investment management company that acquires, builds and sells companies. Formerly President of SMM International, an international social media marketing agency recognized as one of the Fastest Growing Companies and awarded as the Most Measurable Community Impact in North America two years consecutively. Christopher now serves on the Board of Advisors at SMM International since being acquired by a leading search engine optimization firm.
Christopher's work with investments includes e-commerce, real estate, and various multi-location businesses. His business ventures revolve around acquisition, growth, expansion, and successful business exits.
Christopher has a tremendous passion for helping people thrive in their companies to grow their profits thereby growing their teams, families and impacting their communities.
Christopher was recognized as a five-time #1 International Best-Seller, for the books:
How to Use Social Media to Grow Your Business and Make More Money
Better Business, Better Life, Better World: The Movement and Legacy
As a sought-after speaker and teacher, Christopher has been featured at live events and on radio, print, magazine, online and live television.
In his spare time, Christopher loves having 'staycations' with his wife and their threecats, volunteering, and giving back.
Catherine Woodruff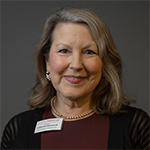 Catherine holds a Ph.D. in Finance from UT Austin, M.S. and B.A. degrees in Economics from LSU, and is a Chartered Financial Analyst. She has been involved in the Houston investment community for over thirty years. After starting her career at Texas Commerce Bank and Citicorp Investment Management, she joined the finance faculty at the University of Houston from 1989 to 1993, teaching investments and corporate finance. She spent the next 15 years managing large institutional investment portfolios at Davis Hamilton Jackson and Associates, becoming Managing Partner and Director of Equities. In 2009, she co-founded Houston Global Investors, an LLC which managed global equity portfolios. Her firm was acquired by Avalon Advisors, LLC in 2013 where she was named Managing Director and ultimately chaired the Investment Strategy Committee. Most recently, she was CEO of Fruth Investment Management until her retirement in 2019.
Over the last several years. Catherine created and continues to conduct unique educational and entertaining events designed to help women become more financially aware.
Catherine is published in the Journal of Finance and has been a featured speaker on global equity markets at various conferences, including two Pacific Regional Investment Conferences in Manila. She has also taught at Michigan State University, Louisiana State University, The University of Texas at Austin, the Florida Public Pension Trustee School, and the Glasscock School at Rice University for the Certified Financial Planner Designation.
Outside of investments, Catherine is a vocalist with two jazz CD releases so far, and is a member of the Piping Rock Singers, a Renaissance vocal group.
James Young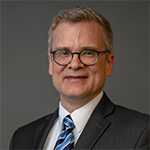 James has been implementing and developing and business strategy for over 30 years, with a focus on technology, sales and operations. James has been on all sides of the table, starting with a career in the underground Pentagon, which led him to project management and business development roles for large technology companies such as Lucent and Avaya.
James then launched off into several entrepreneurial pursuits such as carving a business out of the highly competitive and volatile wireless market and the rapid expansion of regional wholesale distribution of Boost Mobile.
James came to Houston to start a company called Centristics to implement a business transformation system called Stemmons for mid to large organizations. James exited this company in 2019 after engaging over 40 enterprise-level implementations and is currently helping to build out Curenav, an early-stage health-tech company that helps individuals with chronic health conditions to navigate their health challenges.
Colleagues know James as an energetic and creative business development strategist that is skilled at applying and translating technology solutions to business challenges. James has completed his MBA in International Business and has recently acquired masters-level certifications in SAP and business analytics, while living and consulting in Brazil.
Eric Zenero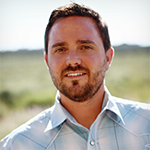 Eric Zenero is a Technology Entrepreneur and has been involved in multiple start-up companies in the oil and gas industry. His most recent position is Corporate Account Executive, specializing in acoustic propagation technology, with his third start-up company since graduating from WCE in 2013.
Eric is a U.S. Navy veteran serving honorably for 10 years as a Search and Rescue Swimmer, Remote Operated Vehicle Pilot, and Underwater Ordinance Technician supporting Operation Iraqi Freedom.
He currently manages Year Zero, an estate sale liquidation company, serving the Houston Northwest area.