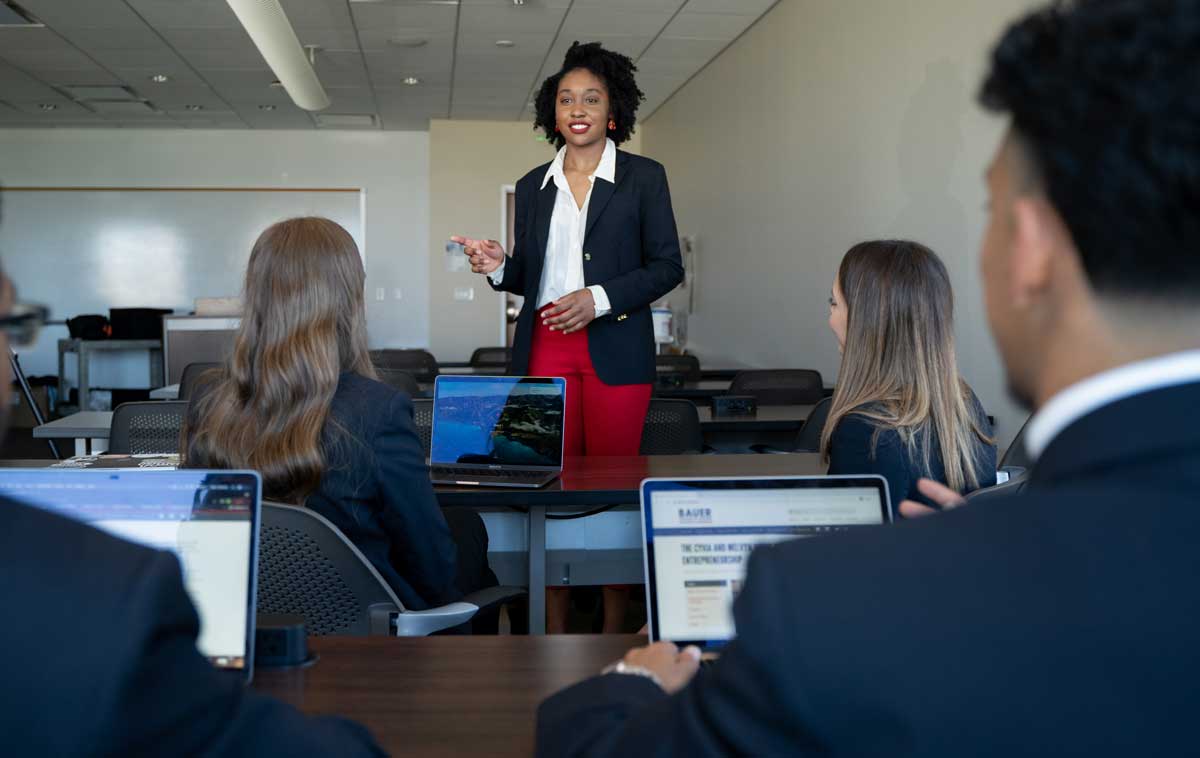 The Founders' Club is a bi-monthly meetup for University of Houston students with businesses of their own.
The Founders' Club brings business owners across campus together to help keep each other accountable. The club meets over breakfast to discuss goals and action items to help grow their businesses.
You can apply to be a part of the club by submitting an application.
Applicants are admitted year-around.
Spring 2023 Meeting Dates
Afternoon Meetings: 4 - 5:30 p.m.
Classrooms and Business Building Room 506
Wednesday, January 25
Wednesday, February 8
Wednesday, February 22
Wednesday, March 8
Wednesday, March 29
Wednesday, April 12
Morning Meetings: 9:30 - 11 a.m.
Classrooms and Business Building Room 506
Wednesday, February 1
Wednesday, February 15
Wednesday, March 1
Wednesday, March 22
Wednesday, April 5
Wednesday, April 19