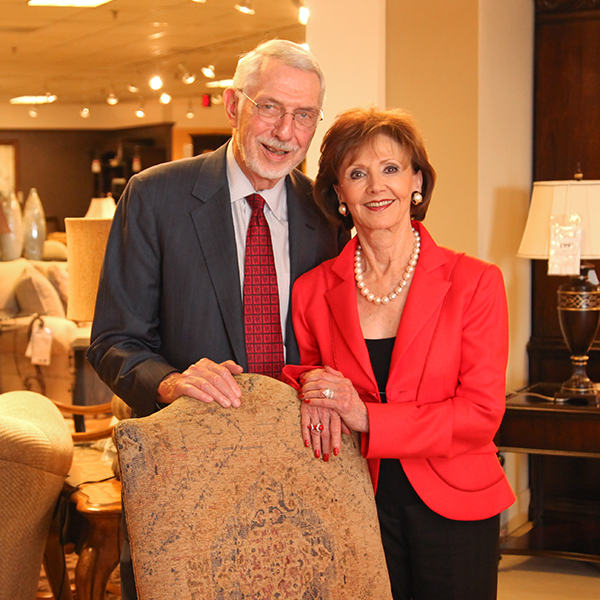 Our Benefactors
Cyvia and the late Melvyn Wolff are two of Houston's most respected citizens and important members of the University of Houston family. As former chairman of Star Furniture, a Berkshire Hathaway company, Melvyn Wolff ('53) embodied the spirit of entrepreneurship in every way. On behalf of its students, faculty and staff, the Bauer College and the Wolff Center would like to thank Cyvia and Melvyn Wolff for their generous support. With their involvement, our students have the resources to become tomorrow's entrepreneurs and realize their dreams.
Melvyn leaves a legacy of generosity and affection for every student that has come through this program. He touched the lives of so many and is deeply missed.
About Us
Our mission is to empower the lives of students as they understand their values, articulate their dreams, and create outcomes. The Wolff Center for Entrepreneurship (WCE) is driven to deliver the best educational experience in and outside of the classroom. This experience is driven with world class instructors, mentors, tools, simulations and technologies. WCE students have the highest integrity and are driven to grow personally and professionally as they learn how to start and operate their own businesses. In the end, WCE students differentiate themselves in their ability to think, to lead and to connect.
The Wolff Center for Entrepreneurship at the University of Houston C. T. Bauer College of Business prepares students to assume leadership roles in the business world, teaching them how to run their own business from the inception of an idea through its implementation. WCE was founded as a Center in 1991 and established in 1995 as a Major in Entrepreneurship under the Bachelor of Business Administration degree by the Texas State Committee for Higher Education. The visionary leader and founder William Sherrill won the prestigious Ernst & Young Entrepreneurship Educator of the Year Award in 1994 for his advancements in education.
The program again lands a top spot on the list of the Top Undergraduate Schools for Entrepreneurs, released every year by The Princeton Review and Entrepreneur. The program was ranked No. 1 in 2008, 2010, 2020, 2021, 2022, 2023 and 2024; No. 2 in 2007, 2009, 2013, 2014, 2017, 2018 and 2019; and No. 3 in 2012. To read more about this unique accomplishment, visit our awards page.
Shaping the minds of future business leaders requires methods similar to those employed by a CEO training a replacement. The cross-functional philosophy of teaching the CEO's perspective is a balance of academic rigor and real-world perspective. Like entrepreneurs, students are responsible for all aspects of their business. Students' academic training starts with an Overview of Entrepreneurship. Subsequent to overview, WCE students take eight courses spread over three semesters that focus on teaching the business process and the human development process.
Learn more about the WCE curriculum
Nurturing the Spirit of Entrepreneurship
See how the Bauer college is fostering the spirit of entrepreneurship across the UH campus and the city of Houston.