UH Holiday Market and Pitch Fest
The UH Holiday Market and Pitch Fest is a festive celebration of entrepreneurship! The event will be held on campus in the Classrooms and Business Building, room 330/328 on Wednesday, November 15th from 10am-2pm.
Check out the ways to get involved below!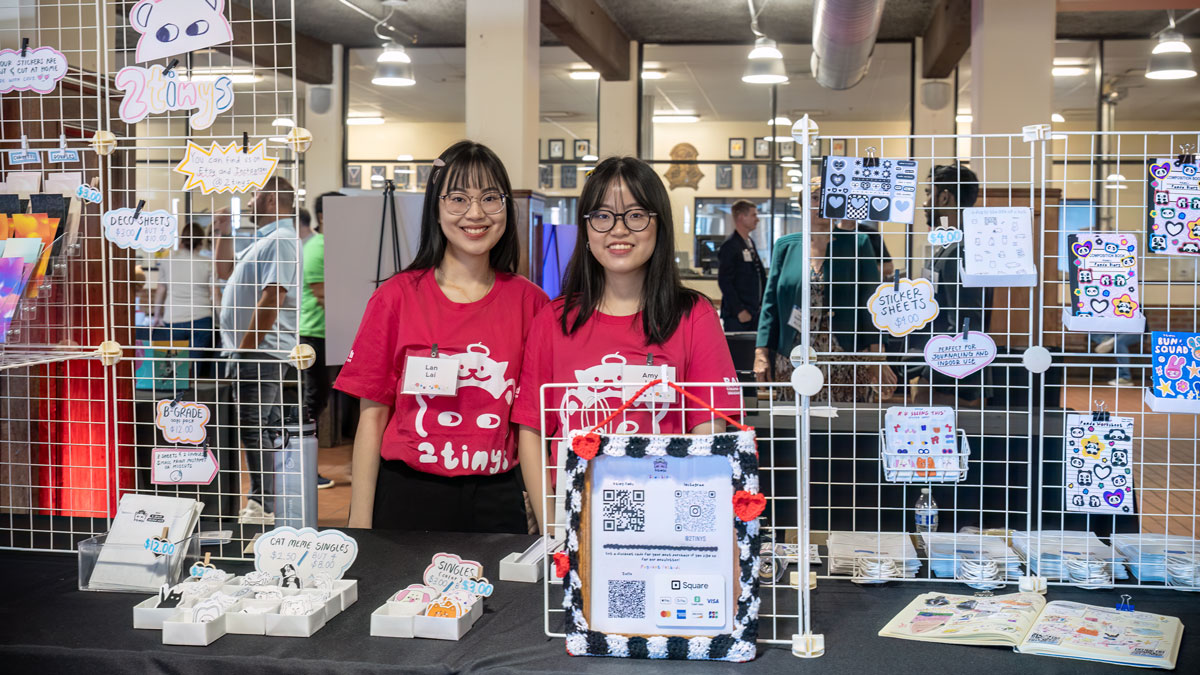 November 15
UH Campus | Classrooms and Business Building (CBB) | Room 330/328
10 a.m. - 2 p.m.
2023 UH Holiday Market Student Vendors
Over 70 students will be participating in the UH Holiday Market on November 15, 2023.
Pitch Fest
We are also celebrating entrepreneurship by hosting a Pitch Fest! UH students have the chance to share their business ideas (small business, tech business, social impact business, etc) and win prizes for pitches!
How to Participate
Show up between 10am to 2pm with a 90 second pitch. We will record you for our judges to review and be in touch with the winners!
It should include:
A quick description of your business idea
Who your customers are
What value you business would provide to your customers
Why you believe it will be successful
Judges will watch all the pitches and award the *Top 15* pitches!
Awards
Top 5 business ideas will win a $100 Amazon gift card
Top 6-15 business ideas will win a $25 Amazon gift card
Shop, Support, Celebrate
You can also support your fellow Coogs by attending the event to shop from student-run businesses. Plus, you can partake in some holiday fun by competing in our festive outfit and cookie decorating competitions. The winners of both these competitions will win a $20 Amazon gift card!