Currently, we have a wide range of experience and tenure in our mentoring program. We have a number of Ernst & Young Entrepreneur of the Year award winners, new business owners, WCE alumni, women business owners, Silver Fox Advisors, and Operations Managers from leading corporations.
It is this selfless contribution on the part of these mentors that makes our program distinctive and unique and creates lasting value for our students and our program.
Jessica Bolaños-Vanegas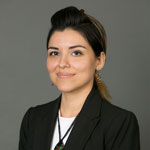 Jessica Bolaños-Vanegas is a first generation American whose family moved to Houston from Bogota, Colombia in the 70s. She is the Co-Founder and Director of Digital Media at Goodspero, where she creates digital content and provides social media training, consulting and support to large organizations invested in social impact. She is a Contributing Writer for HuffPost and a freelance writer known for covering topics in media, business, women's issues, immigration, education, human rights and the power of introversion. Prior to co-founding Goodspero with her husband while a student in WCE, she co-founded EEMedia, a video/audio and media staffing production company. Jessica sits on the board of the Houston Association of Hispanic Media Professionals, supporting media and communications students through scholarships and providing professional development opportunities for media professionals. She also sits on the Houston Hispanic Forum's app & social media committee, CenterPoint Energy's Power Tools for Nonprofits Conference advisory committee and serves on TEDxHouston's video team. She loves reading, writing, rollerblading, documentary films, dark chocolate and Beyoncé.
Steven Burciaga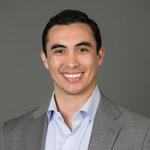 Steven Burciaga has experience working in a variety of different industries. From music to consumer goods to banking, he has cultivated his knowledge of business from every experience. Born and raised in Houston, Steven understands how to build a solution perfect for each buyer's unique needs. Steven is a Graduate of WCE Class of 2013 and was involved in leadership and mentoring programs throughout his education, preparing him for a commitment to providing each customer with the highest level of service and professionalism. Steven's innovative approach to business, emphasis on working as an integrated team and high standards for customer satisfaction stem from his education at the University of Houston and his involvement with his fraternity, Pi Kappa Alpha. He also enjoys focusing his time on inspiring others through his founding of Business, Books, and Bourbon, a networking group for Houston professionals and involvement with UM Army, a mission organization for building and repairing homes.
Leonard Casey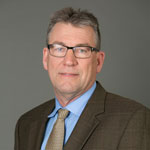 Leonard Casey is the Divisional Managing Director for Fenner PLC, a leading worldwide manufacturer based in the UK. Mr. Casey is responsible for overseeing five business units composed of 13 manufacturing and distribution companies with a global span throughout 10 countries. As a member of the Fenner PLC executive committee, Mr. Casey helps guide and execute effective policy and strategy development for the company, and has played a pivotal role in the operation, expansion, and turnaround of multiple businesses. In addition, Mr. Casey worked at Halliburton for 18 years performed in various leadership roles such as General Manager of Global Operations, Global Accounts Manager for Global Business Development, and Director of Consulting for the Landmark Graphics Corporation Professional Services Group. Leonard lives in Houston, TX with his wife Donna. When not working, he enjoys spending time with his children and grandchildren doing outdoor activities.
Crystal Christmas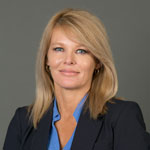 Crystal Christmas is the founder of GIANT Informatics, LLC, a technology company focused on building products that improve the lives of others. The flagship product, which is called Chart The Course is a software application under development that organizes and highlights new strategies in the healthcare industry by harnessing the power of data to provide actionable insights and achieve better outcomes for cancer patients.
Her prior experience as a start-up entrepreneur includes developing the concept for That! Texas Magazine, a regional lifestyle publication with more than 100,000 readers. She has coached entrepreneurs and employees in the media industry and has professional experience as a freelance writer, marketing consultant, editor, administrative manager, workshop leader and instructor, and as a documentary producer.
Throughout her career, Crystal has donated her time as an advisor and board member to a number of philanthropic organizations. She currently serves as an Honorary Chair for Jamie's Hope, benefitting M.D. Anderson Cancer Center.
Chris Cornell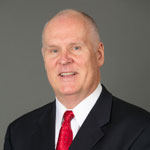 Chris Cornell received the "Excellence in Mentoring" Award in 2016 and has mentored countless students in WCE. He is a graduate of the Hilton School of Hotel and Restaurant Management. For the last 33 years Chris has been in the printing industry currently with ImageSet where he helps provide growth solutions in digital printing. He is a world class golfer, a three-time marathoner, President of the Houston Striders (club with over 260 members). He is person of the highest integrity, an excellent mentor and a good friend.
Lamar Curtis
Lamar Curtis is the founder and president of IAG. He is responsible for all aspects of the company's direction, strategy, financing, business development, and operations. Lamar brings an exceptional blend of technical, business and leadership expertise to IAG, with an unwavering commitment to client service. Lamar and IAG have a special passion and commitment to the field of technology service and the business process that makes their clients more profitable. No mentor has ever been more actively involved with Wolffest than Lamar Curtis. He has mentored numerous students and last year Lamar received WCE's highest recognition with the "Excellence in Mentoring" Award.
Danna Diamond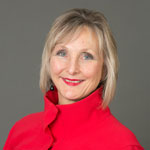 Danna Diamond is a seasoned shopping center professional with over 30 years of experience leasing enclosed shopping centers. She has been involved as a leasing professional with MetroNational, Simon Property Group and Urban Retail Properties, and has concluded leases with a broad spectrum of national retailers.
She has worked on a diverse portfolio of assets. The most recent projects include Memorial City Mall and the Houston Galleria. She is able to evaluate a project and create a place based on sales, demographics and location. Danna has been married for 26 years and has two daughters, age 23 and 20. Her long-term objectives are to stay pertinent and continue to be a contributor as long as she is on the planet.
JP Dowling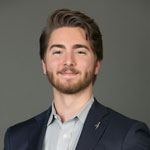 JP Dowling is a WCE Graduate class of 2016. I will say that during that time JP was my personal audio visual, computer first responder and class photographer and I'm forever grateful for his help. Currently JP is working in Business Intelligence & Analytics Lead at Hive, a connected home company Responsible for engagement, x-sell/upsell analytics for more than 100k customers. JP is a Proud WCE alum and founding member of the WCE Alumni Network which was one of Melvyn Wolff's dreams to find ways to extend the good stuff we do in WCE to work after students graduate. JP is an avid hiker & aspiring backpacker as well as an affectionate dog lover.
Erika Flores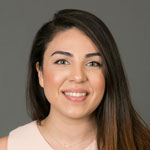 Erika Flores is a Measurement Specialist at Enterprise Products Partners, one of the largest North American Providers of midstream energy services. Her experience in Oil and Gas was spurred by her B.B.A in Finance with a certificate in Global Energy Management from the University of Houston. More importantly, Erika is a graduate of the Wolff Center and is returning home to bring value to WCE. Within her previous role at Enterprise Products Partners, she managed and developed financial reporting, budgeting, forecasting, and economic analysis for over 50 company assets. She supported executive management in economic evaluations of assets divestitures. After successful management of the assets she was promoted to the Material Balances division. Her passions include leading and working with teams, finance, entrepreneurship, traveling, and creating art. She also cares deeply for her family and assists her mother running their family business, a commercial window cleaning company. Her proudest achievements include: becoming the first member of her family to graduate from college, her promotion at Enterprise Products Partners, and being able to mentor a member of the Wolff Center for Entrepreneurship Class of 2019.
Craig Follins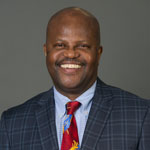 Craig Follins' motto is "from GED to PhD to Two College Presidencies." Which reflects his amazing work in higher learning. Craig founded Strategic Solutions after decades of successful experiences from faculty to presidencies. Currently his focus is on community colleges across the country developing successful student outcomes. Craig partners with his clients to identify ways to provide solution-based products and services to the 11 million students in the nation's 1500 community and technical colleges.
A native New Yorker and U.S. Army veteran, Dr. Follins has been a Houston resident for nearly 30 years.
Marianne Gooch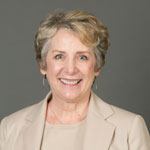 Marianne Gooch is the founder and president of DynaComm LLC, a Houston-based consulting firm that provides strategic communications and management counseling. She works with successful business leaders to help them become more successful through speech and presentation coaching, speechwriting, and thought leadership planning. Marianne possesses a unique blend of over 25 years' experience in communications and business dynamics. As a consultant and entrepreneur, she has led communication efforts for global companies with annual revenue of $50 million to over $30 billion during acquisitions, organizational change and reputational matters. Her clients include executives and business leaders in the oil and gas, healthcare, finance, government, and non-profit industries. Marianne has a bachelor of arts in Speech Communication and Rhetoric from the University of Houston and an Executive MBA from Bauer.
Johnny Goodman
Johnny Goodman is a tech guy. He is also an investor and CEO who has been launching and running businesses since high school. He and his father co-founded CPAP.com, a mid sized business which started on Ebay. CPAP.com is a free market business, operating in, and seeking to, disrupt a niche otherwise dominated by the insurance system. Johnny's first role at CPAP.com was as a developer and many of the systems that run CPAP.com including their CRM, WMS, and CMS were built in house using open source tools.
Johnny received a degree in Philosophy from Texas A&M in 2004 and is married to his high school sweetheart Carolyn who joined CPAP.com as CFO after completing her MBA . In 2015 they welcomed their first son Jack. Johnny is a book worm so the student matched with him should expect to hear a lot..."Read this and let's discuss."
Sean Graham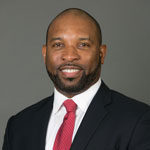 Sean Graham is an Executive-level sales and marketing professional with 20 years of successful delivery of process improvement and business results. He has a proven ability to position talent and sales leadership as a strategic business partner, working collaboratively with multiple levels of an organization to drive quantum leaps in business results through increased productivity, process improvement, skills development and performance management. Sean launched one of the first web chat platforms to generate revenue through customer interactions in Houston. He set up e-commerce projects for Home Depot and Blinds.com and helped guide organizations to customer focused emphasis, most recently across six retail companies at Global Custom Commerce. Sean has an impressive history of helping organization develop teams and enduring relationships with customers. He is a strategic, operational and tactical thought leader.
Ed Greene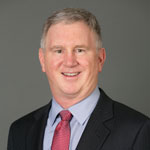 Ed Greene is a 30 year veteran of the petrochemical and oil & gas industries, Ed has shown the ongoing genetic defect for new business development in a corporate environment. Whether it was introducing polyethylene into fibers, leading the entry into (and exit from) biofuels, launching a refined products export terminal, building new polymer and chemical businesses for 2 Fortune 100 companies, or doubling the size of a private equity backed public company in less than 2 years, growth and "intrapreneurship" have been a consistent theme throughout Ed's career. These experiences have given him unique perspectives on running profitable businesses, including the organizational imperative of establishing a "growth culture" and the critical need for a robust pipeline in any business.
Now an executive in the midstream industry, Ed is pleased to return to the U of H Mentoring program for a fifth time. He hopes he can help this year's future entrepreneur as much as his last 4 U of H students have helped him.
Michael Hagan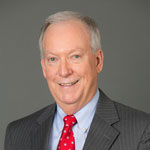 Michael Hagan has more than 40 years of experience in sales, strategic branding, marketing, advertising, promotion and market research with such Fortune 500 companies as Coca-Cola, Anheuser-Busch, Procter & Gamble and Riviana Foods as well as the Houston YMCA, the 3rd largest Y in the US. During his 16 years as the VP of Marketing for the YMCA, he supervised the development and roll-out of several campaigns that drove dramatic increases in donations, members and participants. His consulting clients include Catholic Charities, KIPP Houston, SIRE and Pro-Vision, Inc. and many others. With all these organizations, he developed marketing and communications plans that exceeded mission awareness, donations and stakeholder engagement goals. He is a board certified coach and certified Birkman consultant.
Chuck Hendee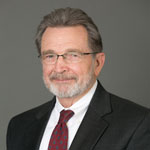 In 2012, Chuck Hendee retired from working with the company he sold in 2006. Hendee Enterprises is a manufacturing company that serves national and international markets for a variety of industrial fabric products. The company was founded in 1965 by Chuck's dad, Al Hendee and Chuck built the manufacturing capability and ran operations till 1990 when he bought the company. The company sold to a Private Equity firm in 2006 after reaching annual sales of 20M. Chuck joined the mentorship program in 1998 and mentored student groups and individuals through 2003. He started consulting small businesses in developing incentive systems like his company implemented and is now part of the University of Houston's SBDC (Small Business Development Center) Professional Services Network.
Heather Holland
Heather Holland founded Holland Energy Consulting, a boutique management and human resource consulting firm, under the guiding principle; 'Give a man a fish and you feed him for a day. Teach a man to fish and you feed him for a lifetime'. As Managing Principal, Heather consults with a variety of businesses and industries, with a special focus on small and family-owned businesses. She brings 20 years' experience to help clients find practical, analytical and strategically based solutions that align with people and organizational goals. She is a skilled mediator and facilitator, has been recognized for her leadership and influence and is also an engaging corporate speaker. A Chicago native, Heather currently lives in Houston. She is a sports fan, appreciates the joy and adventure of domestic and international travel, and a lover of architecture and the art of live music.
Conrad Johnson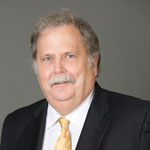 Conrad Johnson is a UH alumni, and an audit & advisory partner with BDO USA, LLP, the U.S. member of BDO International, a global accounting and consulting firm.
He has more than 38 years of international public accounting experience serving upstream, midstream and oilfield service clients primarily in the Americas. He has substantial experience advising small and mid-sized clients on mergers, acquisitions and divestitures, and related due diligence activities, capital market initiatives and SEC reporting and compliance issues. Conrad was born in Venezuela, educated in the U.S. and is fluent in Spanish. Conrad is also the managing member of AWI Wines, LLC, an entity that farms grapes and makes great wines in the Uco Valley near Mendoza, Argentina. The wines are now being commercialized in Texas through his winery and web site. While this venture is not yet profitable enough to give up his day job, it provides a lot of opportunities to visit wine regions around the world and to meet fellow wine makers.
Louis Kirchem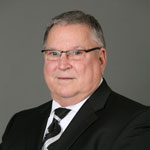 Louis Kirchem is a retired foodservice executive with over 35 years experience in leading and mentoring others. His career started in 1974 after attending the University of Houston. After starting in sales with Sysco Louis was quickly promoted to Vice President of Sales, Vice President of National Accounts, and Vice President of Marketing. Seventeen years later in 1997 he took over as the Corporate Vice President of National Accounts for International Multifoods based in Denver, CO. Over the next 14 years Louis played a key role in several successful acquisitions and mergers, including Roma Foods and Performance Food Group. His last 5 years he served as President of Performance Food Group in Portland, OR. Louis is known for his leadership, team building and negotiating skills. He is an active Lifetime Member of the Houston Livestock Show and Rodeo. Louis lives in Houston and is strongly committed to his faith, family and the sharing of his business and personal experiences with young entrepreneurs in hopes of making a fundamental difference in their lives.
Craig Klein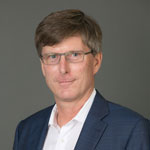 Craig Klein is the founder and CEO of SalesNexus.com, a leading CRM, marketing automation and lead generation solution for sales teams. He's also the author of "Inside-Out Selling", a guide to growing and managing sales teams. Craig works with small startups and Fortune 500's to create systems that give salespeople more time to sell and more quality leads to sell to, while giving management the accountability that is so elusive in sales. Prior to founding SalesNexus, Craig is a frequent contributor to industry magazines, a featured speaker and a respected leader in the American Association of Sales Professionals. Craig is the father of 3 beautiful children. He's an avid sailor, hunter and skier. When he's not growing SalesNexus or writing, he's probably planning his next adventure to somewhere we've never heard of.
Candice Landry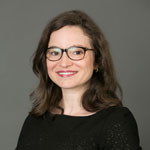 Candice Landry is charged with enthusiasm and a collaborative spirit. She is a natural connector of ideas, people, and organizations. She works to shape new solutions into top-notch innovations with candor and diligence. First as a scientist, then as a strategist and tech portfolio builder, Candice has always been excited to explore technology frontiers. She's worked in an array of industries and universities, to catalyze innovation within companies and across organizations. Candice founded the Innovation Strategy agency, 10e5 Solutions, specifically to provide accessible, world-class quantitative intellectual property research, portfolio development, and management to growing technology organizations, law firms, and investors. As a UH Alumna, Candice is excited to give back to her alma mater. When she's not cultivating ideas, or connecting teams, you will likely find her behind a macro lens or plotting her next (masterful) king cake recipe.
Marc Levine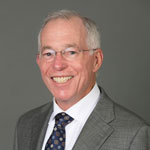 Marc Levine was born in Maine and when in High School was quite the swimmer setting high school and state records in the 100 yd freestyle. He graduated from Ohio State in '63 and was married in 65. In 67 Marc entered the family owned trucking and warehousing business, United Transportation and United Warehouse. He established the first company in North America to start up and operate in the realm of contract packaging of plastic resin. In 1981 Marc moved to Houston and founded United DC which has grown into various companies all handling plastic resin in Texas. Marc holds a U.S. Patent for bulk solids resin transfer closed-loop system and has represented the plastic industry in congressional hearings, and industry panels. His Hobbies include Photography and Time-Lapse Cinematography, Golf, Playing guitar and making amateur music videos. Mark loves learning and has been an outstanding mentor to WCE Students.
Kendrick McCleskey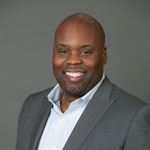 Kendrick McCleskey is a Director at Sense Corp where he provides Management, Business and IT Consulting Services to his clients. He also is the President of One Great Lawn, which is a Houston based Lawn and Landscaping company that offers a variety of horticulture services to residential, commercial and public sectors. Kendrick is also the founder of El Casa Management, which is a start-up that is trying to change the way home services are executed by giving home owners and service providers' tools to manage jobs and services and to increase the visibility, flexibility, while adding value. Kendrick has spent over ten years in the professional services industry working for companies such as Sense Corp, PwC and Accenture in their risk and consulting practices specializing in data analytics and system integration. Kendrick was raised in Houston and received his undergraduate degree from the University of Houston with a concentration in Finance and Management Information Systems. He also holds a Master's Degree in Business Administration with a concentration in Technology Management.
Louis McEneny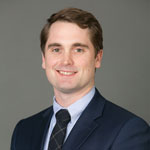 Louis McEneny is currently the Chief Operation Officer for Texas Tamale Co. in Houston, Texas. Texas Tamale sells frozen Tex-Mex items into grocery stores across the country and has been in business since 1985. Before working for Texas Tamale Louis attended the Wolff Center for Entrepreneurship, graduating in 2012. Louis was raised in Houston, Texas and is an avid golfer.
Shamim Memon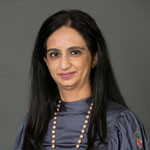 Shamim Memon immigrated to the United States 20 years ago with her family in pursuit of a better life for her kids. Shamim has over 15 years of experience in the Medical and Pharmaceutical Research Area. She currently is the CEO of Discovery Medical Management Services and a partner in Wellness and Functional Medical Centers in the greater Houston area. Her driven personality and ability to overcome every obstacle are just a few of the reasons that make her the Entrepreneur she is. Apart from her professional accomplishments two of her most prized possessions are her two daughters. One of those daughters Arsheen was the co-recipient of the Bill Sherrill Leadership Award for the Class of 2018.
Vy Nguyen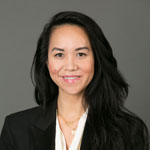 Vy Nguyen, was born in Philadelphia, Pennsylvania to Vietnamese immigrants who came to the United States seeking democracy and freedom after the Fall of Saigon in 1975. In 2003, Vy obtained her B.S. in Political Science from the University of Houston.
In 2007, Ms. Nguyen obtained her law degree from Thurgood Marshall School of Law. During law school, she also served as a Judicial Clerk for the Texas First Court of Appeals.
Vy then served as general counsel for an oil and gas crane manufacturing company headquartered in Houston. In 2010, Vy then became a sole principal of the Law Office of Vy Nguyen, PLLC. Her main office is located here in Houston and primarily specializes in family law, criminal defense, immigration law, business law, real estate transactions and civil litigation. Vy is also an Adjunct Law Professor and the Clinical Director of the Immigration Legal Clinic at Thurgood Marshall School of Law. Vy was also nominated as "Fort Bend County's Top 40 Entrepreneurs under 40" in the Fort Bend Business Journal and "Rising Star in Fort Bend County". She is also the first Vietnamese-American woman to run for state office in Fort Bend County, Texas. As an attorney and community advocate, her passion is to be a strong voice in the legal community for the underrepresented and exemplify the ideals that have been instilled in her by her family, professors, mentors and colleagues.
Torri Olanski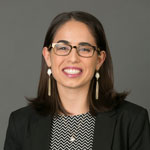 Torri Olanski helps businesses and organizations develop their most important assets—people. She is driven by data and passionate about personality, which is what motivates her in the Product and Innovation arm at Birkman International, a leading behavioral assessment company. Here, Torri creates team building and leadership tools for organizations to harness the unique personalities and tap into the underlying motivators of those in the workplace. Through her knowledge and experience as both a Birkman Consultant and Wolff Center alumna, Torri played a critical role in developing the program's Purpose and Leadership course curriculum, integrating The Birkman Method and human development strategies into the foundation of the Wolff Center. Torri is insightful in creating structures and solutions for complex initiatives and has an uncanny ability to analyze both data and intent, while turning these pieces into structures and outcomes. For over a decade, Torri was a national level platform diver. Torri attributes much of her current dedication and determination to these athletic roots.
Torri co-founded her first start-up, Zeolytic Technologies Inc., based on a University of Houston proprietary technology. Her team gained funding and experience through their participation in several business plan competitions, after taking home first prize from the inaugural WCE Business Plan Competition. Torri is a proud honors graduate of the University of Houston, where she obtained her BBA in Marketing and Entrepreneurship. With a goal of using big data to make an impact in the field of human development, Torri is currently pursuing her Masters of Education in Measurement, Evaluation, Statistics, and Assessment through the University of Illinois at Chicago.
Robert Patterson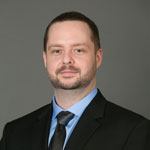 Robert Patterson graduated with a B.S. in Computer Science from University of Houston in 2009. He serves as Chief Technical Officer for CPAP.com where he oversees application development, IT infrastructure, and information security operations. Robert specializes in using open source technologies to solve problems and build infrastructure with minimal capital investment. Robert previously worked as Director of Systems Monitoring for Hostgator, LLC in Houston, where he was responsible for managing availability operations for hosting services across thousands of servers hosting millions of websites for clients and resellers. Robert is a logistics and operations focused leader who enjoys reading about different management styles, new technologies, and finding innovative ways to apply those concepts and ideas to existing challenges.
Ashley Reynol
Ashley Reynol exemplifies the vision we have for WCE. She was a successful participant in WCE as a member of the Class of 2013. She graduated and moved into a company before joining her mentor and working with him at IAG. She is now a Sr. Acct. Manager and helps serve their organization by helping her clients align IT with their business needs and goals. Ashley works with startups to provide the right technology foundation with the ability to meet the needs of rapid and future business growth. Her team won Wolffest in 2013 and she remains engaged in the community here at WCE and with the Houston Rodeo. Ashley has lots of "interests" but her passion is for her100 pound Lab.
Grace Rodriguez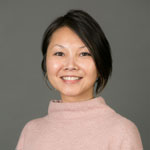 Grace Rodriguez has forged a unique career path from neuroscience and design to branding and marketing, from government and politics to social entrepreneurship, and from venture capital to startup acceleration and community development. That path has given her strategic and hands-on expertise in design thinking, behavioral systems and business operations, which she uses to create interactive experiences and novel opportunities for organizations that foster innovation, collaboration and economic development.
Grace catalyzes entrepreneurial innovation as Co-Founder and Chief Experience Officer (CXO) of Station Houston, Advisor at TMCx (Texas Medical Center Accelerator), and lead organizer of the Women In Tech:Houston initiative. She has helped spread ideas and shape experiences as Creative Director for TED's TEDActive conference, and as co-creator/-producer of C2 Create, CoHouston, TEDxHouston and TEDxYouth@Houston. Passionate about giving back, Grace serves diverse nonprofit organizations and cultural initiatives in the Houston area, including Writers In The Schools (WITS) and Netsquared Houston.
Grace is a featured speaker in TEDx Events, University and High School forums as well as a leading voice in Texas women's conferences. Grace has been a judge in our WCE Business Plan Competition
Dylan Schrader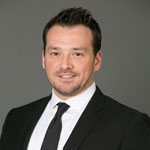 Dylan Schrader is the Vice President of Supply Chain and Operations for an Inc. 500 Company, in Ledge Lounger Inc. He graduated from Texas A&M University with a degree in Aerospace Engineering. After graduating, Dylan capitalized on opportunities at Southwest Airlines ranging from Engineering, Business Consulting, Project Management and Continuous Improvement. In an effort to cure the craving to learn and stretch the envelope, Dylan ventured into Sales and Business Development in the oil & gas industry. Utilizing this breadth of experience, he realized his passion for all things business-related and now focuses his professional life on growing Ledge Lounger, Inc. a company that develops and manufacturers a full line of furniture and assessory products made to be in water and under the sun. A Houston native since 1994, Dylan moonlights as a wanna-be extreme sports enthusiast, automotive nerd, and novice food connoisseur.
Ashley Thompson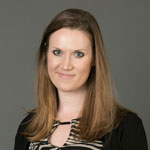 Ashley Thompson is the Marketing Director at CPAP an online retailer of Sleep Apnea equipment. Currently, Ashley oversees all of the company's promotional efforts. Her goal is to turn CPAP into a household name and give millions a better way to treat sleep apnea. Since joining the company Ashley has held 5 titles and helped CPAP triple in size. What struck me was the mention of Ashley loving a good prank. I think we will do great things together.
Nelson Vanegas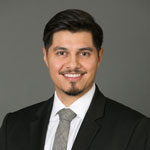 Nelson Vanegas is the Co-founder and Digital Content Producer of Goodspero, a digital media team that produces online content to drive social impact. Goodspero is Nelson's 3rd business and was founded in WCE with his wife, an alumna from the class of 2013. He was born in El Salvador and raised in Houston, TX where he graduated from the University of Houston with a BA in Mass Media Production. He's been involved in the music industry for 20 years, the broadcast industry for 10 years. Formerly Creative-Production Director at Univision Communications, he helped strategize the roll out of social media management tools and online content to Univision's radio markets across the U.S. Nelson has helped numerous WCE students seeking careers in communications. Nelson's mission in life is to inspire others to use technology and the digital space to empower social do-gooders.
Sasha Volguina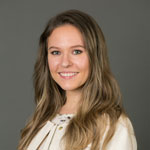 Sasha Volguina graduated magna cum laude from the Wolff Center for Entrepreneurship and Bauer Honors program with an entrepreneurship and supply chain management double major in 2013. After graduation, Sasha worked in supply chain and project management before leaving in 2015 to start her own company. Volgin Naturetech, specializes in developing and providing microbiomed-supportive products for patients and consumers. Sasha has remained active in Houston's biotech and startup scenes by pitching her company at JLABS as a finalist, presenting papers at international scientific conferences, and continuing her life sciences education. She enjoys long distance running, yoga, and performing with her Russian folk dance ensemble. Sasha's life goal is to leave the world with a lasting, positive impact on humanity's health and the people around her.
Kathi Woolsey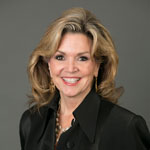 Kathi Woolsey is the National Business Development Director of Visualogistix. With a passion for helping clients find innovative ways to distinguish themselves from the competition, Kathi has spent the last 30 years in the graphic communications industry with a primary focus on marketing supply chain management, advertising production services, integrated and cross-channel marketing program development and learning technologies.
She is a National Member of the American Marketing Association and past Board Member of the Direct Marketing Association. She was the 2009 recipient of the MD Anderson Children's Art Project "Business Partner Hall of Fame"
She is active in the community and is a Group Spin Instructor at the Katy Family Y as well as a 12-time finisher of the MS 150. Kathi's daughter Ashley is a graduate of the program.