Currently, we have a wide range of experience and tenure in our mentoring program. We have a number of Ernst & Young Entrepreneur of the Year award winners, new business owners, WCE alumni, women business owners, Silver Fox Advisors, and Operations Managers from leading corporations.
It is this selfless contribution on the part of these mentors that makes our program distinctive and unique and creates lasting value for our students and our program.
Sheetal Aiyer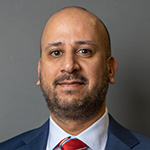 Sheetal is a dynamic business executive and attorney with a diverse background and a passion for startups and emerging business growth. He has a broad skillset across operations, strategy, management, marketing, business development, and risk mitigation. He also has in-depth experience in transactions, corporate finance and contracting functions in addition to exceptional team leadership capabilities to drive core revenue growth.
He has proven excellence driving all aspects of a business as an entrepreneur, team leader, strategist, investor, and versatile executive. Some notable accomplishments include:
As COO of Sixpoint Brewery in Brooklyn, Sheetal led the organization to 26% growth in both revenue and profitability from 2015 to 2017, which resulted in a successful exit for him and the founder when the brewery was acquired by a large family office in New York in November 2018.
At Tough Mudder, Sheetal was originally hired as General Counsel to build the in-house legal team as the company went from $20M to $70M in revenue, and then successfully took on multiple executive roles focused on growing the top line, which ultimately helped the company eclipse $100M in revenue in 2015.
Sheetal currently runs his own management consulting firm, Vik Charles Consulting, and focuses on strategy, management, operations and fundraising for emerging companies, and is a graduate of Emory University School of Law (J.D.) and the University of Texas at Austin (B.A. Government). Sheetal resides in Houston, TX, with his wife and son, their two Italian greyhounds, Achilles and Josephine, and their cat, O.J., whom they adopted after Hurricane Harvey.
Dianne Appolito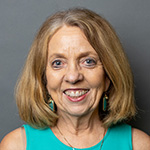 Dianne W. Appolito, LCSW is co-founder and CEO of Stone Creek Psychotherapy and Wellness Center, Inc. She obtained her Bachelor of Science degree in Political Science at the University of Houston in 1972, and her Masters of Social Work from the University of Houston in 1983. Ms. Appolito trained with internationally recognized systems therapist Dr. Harold Goolishian from UTMB. She has over thirty years of experience in the field of psychotherapy. She began a private practice in the West Houston/Katy area in 1983, where she gained extensive experience in systems therapy, family therapy, couples, adolescents and adults. Ms. Appolito is the leading expert in assessing and treating AD/HD. In 2003, with co-founder Dana Debes, LCSW, she developed the business model that is now Stone Creek Psychotherapy and Wellness Center. The success of Stone Creek has resulted in its selection as one of the inaugural Cougar 100, University of Houston's top alumni developed businesses. At Stone Creek they have developed a multi-disciplinary team of licensed therapists to approach mental health with a unique business model called Neurosystemic Therapy.
Keith Argueta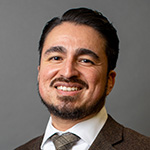 Keith graduated from the University of Houston with a bachelor's degree in Business Administration for Entrepreneurship and Marketing. Two degrees not being enough he decided to continue his education at the University of Houston in Downton to study accounting, and later obtained his Certified Public Accountant license to practice in the State of Texas.
Keith has held various leadership positions in both the military and industry. From 2003 through 2011, Keith served in the U.S. Marine Corps and reached the rank of Sergeant in an infantry platoon after completing a one-year combat tour in Haditha, Iraq. After his honorable discharge, Keith explored many different opportunities with companies like Target, alliantgroup, Doeren Mayhew and Stage Stores; he decided to use his entrepreneurial knowledge to further in his career and in 2013 he founded his own accounting firm. Now, Keith's accounting practice focuses on serving the not-for-profit community by providing audit and tax services. As such, Keith has experience working closely with board members and executive directors, and communicating matters related to accounting, tax, internal controls, operations and governance. Even though his specialization is the nonprofit sector; Keith has work closely with numerous small and medium-sized businesses and individuals who also serve the community. He comes from a Latin American country and he values all the opportunities the United States has offered him; for this reason, he lives his life always giving back to the community in any possible way.
Omar Azeez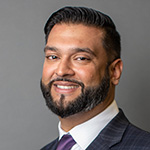 Colleagues and friends alike describe Omar Azeez as approachable, empowering, and down to earth. The former athlete's path to financial services was through a sports injury that took him out of commission for months. "It was tough to hear that I could no longer pursue my dream," he recalls. Feeling down about his prospects as a football player, a chance encounter with a financial advisor gave Omar a glimpse into other possibilities. He picked himself up, channeled his energies into his recovery, and dove into a career in financial services.
With some hindsight, Omar concludes that it was the best decision he's ever made. Upon joining MassMutual's Houston agency, his practice took off immediately. Not only did it allow him to achieve financial success at an early age, but it introduced him to his wife, Reva, who was an advisor at the firm at the time. Together, they launched a boutique firm called ROA2 Partners, Inc. in 2010.
As a coach, Omar has led ROA2 Partners to become one of the top-performing financial groups in Houston. People are drawn to Omar's positive energy, and his unrelenting desire to develop winners. "We're scrappy, we're nimble, and one-hundred percent self-made," he says. "Every single person here has overcome challenges to accomplish their dreams; it's my job to help them reach their goals," adds Omar. As the Managing Partner at the firm, Omar also takes on considerable operations responsibilities, thus freeing up other senior advisors to dedicate more time to clients.
Omar loves the opportunity to share with new advisors how rewarding this career can be. ROA2 Partners is a living business environment that allows him to showcase best practices in financial services both to the firm's clients, and to its recruits. Through mentoring and motivational speaking, he gives back to those who have nurtured his success.
Rachel Biondo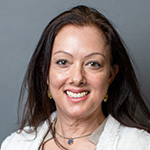 My pleasant, optimistic disposition combined with ethical practical strategies are the perfect combination to elevate an organization to reach milestones, one project at a time. 12 years in banking with various lending roles, an elite degree in entrepreneurship from U of H combined with 10 years in the service industry led to the foundation of Lendinghand.biz's motto, Plan-Fund-Implement. Since 2010 I have developed 100's of business plans, assisted in funding hundreds of millions of dollars and implemented various strategies for a variety of organizations.
Steven Burciaga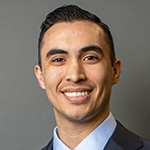 Born and raised in Houston, Texas, Steven understands how to build a solution perfect for each buyer's unique needs. As a graduate and current mentor of the University of Houston's leading entrepreneurship program as well as the nation's number one sales program, Steven was involved in leadership and mentoring programs throughout his education, preparing him for a commitment to provide each customer with the highest level of service and professionalism. His innovative approach to corporate team building and high standards for customer satisfaction has proven to be a very successful business model in financial services. Additionally, Steven is a member of Pi Kappa Alpha where he received their Scholar, Leader, and Gentleman Awards. Steven is extremely active in his faith and leads a community group for his home church. He also mentors youth through the Sacramento Methodist Assembly as well as a local church here in Houston. In his spare time, Steven enjoys focusing on inspiring others with his "Business, Books, and Bourbon" networking group for Houston business professionals and his further involvement with UM ARMY, a mission organization for building and repairing homes. Upon entering the Mortgage Industry, Steven quickly became the top loan officer in his company within 6 months due to his keen focus on customer satisfaction and loan structuring.
Steven obtained two Bachelor of Business Administration degrees in Entrepreneurship and Marketing at the University of Houston with Minors in Psychology, Advanced Sales, Sales for Social Impact, and Global Business. He currently resides in the River Oaks community in Houston and enjoys a very close and active family. Hobbies include fellowship with family and friends, food, Houston collegiate/professional sports, and outdoor activities.
Danny Casino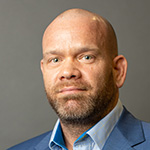 Danny Casino is the former President and CEO of Premium Oilfield Technologies, LLC (formally, Premium Oilfield Products, Ltd. acquired by Global Energy Capital in 2013, and again acquired by Quantum Energy Partners in 2018. He is a proud graduate from the University of Houston's nationally recognized, Wolff Center for Entrepreneurship Program, BBA.
As a young CEO, Danny grew PREMIUM to become a leading supplier of drilling consumables in the U.S. Market. This was accomplished by exhibiting commitment and enthusiasm to banking relationships, building an exceptional management team, expanding product lines and creating a leading logistics, customer service and marketing model. He explains, "Like most start-ups, we were born customer centric. We lost that focus along the journey to evolving operationally and with our products. Finally, we came full circle back to rule number one; focus on the customer. That's where we found the real growth." In addition to his education, open-handed mentors and favorite business authors, Danny attributes his success to his grit, drive and competitive nature. He believes a huge source of his deep internal motivation comes from hardships as a young child growing up in a family of nine children with a strong single Mother.
He is happily married with three adored children. His hobbies include; Jiu-Jitsu, Guitar, RVing and traveling with family.
His future interests include continued investment portfolio development and to enjoy time with family, friends and personal hobbies.
Chris Cornell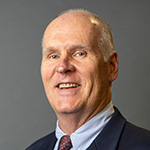 Chris was born in Evanston, IL, grew up in North Barrington, IL, lived in Cleveland, OH for four years then finally made his way to Houston. After graduating from Cy-Fair High School, Chris attended the University of Houston on a music scholarship. After three years of music and a realization that teaching was not his future, a move to the Hilton School of Hotel and Restaurant Management came about. Graduation with a Bachelor of Science degree in Hotel and Restaurant Management happened in December 1977. Chris worked in restaurant management for General Leisure Corporation until the spring of 1980 when a family friend urged him into the printing business where he has remained for the last 33 years.. He has enjoyed sales, sales management, production, executive management, and back to sales where he is now employed at ImageSet, a marketing services company that provides growth solutions based in digital print genre. He is an avid golfer, a three-time marathoner, the President of the Houston Striders, a local running club that boasts over 260 members, and the race director of the Koala-Luke's Houston Half Marathon. He also counts Dave Cook to be among his closest and dearest friends.
Danna Diamond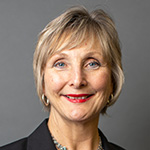 Danna Diamond is a seasoned shopping center professional with over 30 years of experience leasing enclosed shopping centers. She has been involved as a leasing professional with MetroNational, Simon Property Group and Urban Retail Properties, and has concluded leases with a broad spectrum of national retailers.
She has worked on a diverse portfolio of assets. The most recent projects include Memorial City Mall and the Houston Galleria. She has successfully leased to a broad range of tenants including luxury, bridge, moderate and junior. She is able to evaluate a project and create a place based on sales, demographics and location.
Danna has been married for 26 years and has two daughters, age 23 and 20. She is involved in various activities outside of her career which include volunteering with Work Faith Connection, a weekly Bible study, an investment club that has been together over 10 years, and has recently joined the Houston Livestock Show and Rodeo and will be working on the International Committee. Her long-term objectives are to stay pertinent and continue to be a contributor as long as she is on the planet.
Belanie Dishong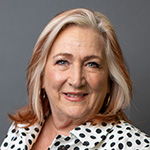 Belanie Dishong, is a Mindset Success Strategist, TV Talk Show Co-Host, an International Speaker, and International Best Selling Author. She is an expert in the field of person and professional development, serving an international audience.
Belanie has had the honor of speaking at Harvard Business School, PayPal, Kaiser Permanente, Gallaudet University in Washington DC, and various TV interviews.
Through Belanie's own personal trials and successes she has developed unique programs that has afforded thousands of people the opportunity to live more abundant lives both personally and professionally.
Since 1993 Belanie has provided programs that has helped thousands of people have greater and more loving relationships, career and business growth, and financial breakthroughs.
Olivia Durr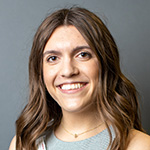 Olivia Durr is a Wolff Center for Entrepreneurship graduate from the Class of 2015. (Class motto: "Keepin' it real, Dave!")
Her interest in entrepreneurship, consumer experience, and people management began at her family's residential electrical company, where she was empowered with big responsibilities at an early age (despite zero qualifications — thanks mom and dad)!
During the Wolff Center, Olivia worked for the late adjunct professor Jim Wilkinson at his firm, The Strategic CFO. Together they learned digital marketing through trial and error, changing the direction of his business towards digital products and memberships.
After graduation, Olivia grew her experience at Brené Brown Education & Research Group and technology company, Mistbox.
Today, Olivia oversees marketing and client experience at her family's company, Mister Sparky Electrical. Her mission is to continue her parents' work while building towards the family's shared vision of company expansion; innovation in its marketing, client experience, and culture; as well as skilled trades career education, especially for youth and women.
Hossam Elbadawy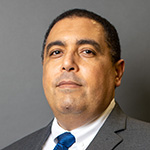 Hossam Elbadawy is the Managing Director of SCF Ventures and Technology Partner at SCF Partners. Prior to joining SCF, Hossam founded O&G Technologies, a Houston based technology incubator focused on the oil and gas industry. He has over 27 years' experience in the energy sector, technology development, and commercialization. Hossam has served as Senior Operating Partner at Lime Rock Partners and as CEO of Tercel Oilfield Products. Prior to these roles, Hossam spent nearly 17 years at Schlumberger where he served as Vice President of Manufacturing as well as managed the company's leading-edge Rosharon Technology Center and the Houston Product Center.
Hossam received an MBA and Masters in Engineering Management from Northwestern University and a Bachelor's degree in Mechanical Engineering from Ain Shams University.
Nick Field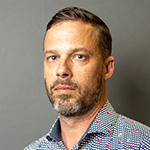 Nick Field is a Business Junkie with Fastlane Manufacturing and Fabrication, Fastlane Automotive and Panama Equipment a wireless construction company
He does: Aerospace and oilfield parts, Cell Phone Sites and Fast Cars
Accomplishments include – Surviving 26 years in business, Having good Partners, Pitching and executing a reality series called Gearheads (be careful what you wish for) and making parts for a major Aerospace company
About: Attended UH somewhere in the 90s, Slightly proud father of WCE Attendee, Part of a family of Business Owners, Lots of Hobbies so little time- reading, outdoors and flying
Business Philosophy: Do something important and have a life.
In the future he would like to learn more about Robotics, Software and Business Incubators
Kelly Finley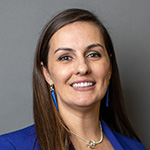 Kelly is a competitive and empathetic leader with experience in all areas of the restaurant industry. Kelly graduated from James Madison University in Virginia on a D1 softball scholarship. She holds 3 national high school soccer records: ESPN named one of them a top 10 high school record most likely to never be broken. She has worked at Jason's Deli for the past 13 years working her way up to their current Director of Operations.
At Jason's Deli Kelly sits on the executive leadership board and has held top-level positions in both sales and operations. She has implemented multiple company initiatives including the development and writing of the sales managers training guide. She is the company's leadership spokesperson, has trained and developed many leaders and spearheaded over $10million worth of large order sales. Kelly is the youngest and first female Director of Operations in the company's 44-year history.
She has a 5-year-old daughter named Maisy, is an avid sports fan and loves going to concerts and seeing live music.
Lauren Fisher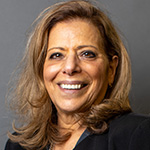 Lauren Fisher is a senior marketing and communications consultant with broad sector experience and a track record of developing marketing programs that drive quantifiable results.
After college, Lauren entered the advertising business in New York, where she had the opportunity to shape marketing, new product development and advertising strategy for some of the nation's most respected consumer and B-to-B brands, including Citibank, Weight Watchers, KPMG and Estee Lauder. Lauren also led numerous successful business development initiatives for her agencies. She then served as SVP Marketing for a Wall Street financial exchange, repositioning the organization in the aftermath of September 11. Lauren overhauled the retail marketing program for the exchange's own products, using a research-based segmentation to transform an investment option into a financial brand, with significant growth in familiarity, ownership and assets.
Her personal 9/11 experience inspired Lauren to seek a more mission driven environment. She opted for academic health care and joined Texas Children's Hospital as Chief Marketing Officer, building an integrated marketing and media function to support a $1.5 Billion expansion. Her team helped to transition the hospital into women's care, and establish Texas Children's as a national leader in fetal medicine. She subsequently led marketing, PR and communications at Children's National Hospital in Washington DC, launching a new brand positioning, integrated multi-platform campaign and cohesive digital strategy that significantly increased awareness, engagement and preference, contributing to market share growth of nearly five points.
Now back in Houston, Lauren is a part-time marketing consultant and is serving on the March of Dimes Birth Equity team and on the Board of The Health Museum. She is truly excited to be under consideration as a 2020 mentor in the Bauer Entrepreneurship undergraduate program, thanks to a delightful airplane encounter a few months back. Lauren is a graduate of Princeton University, where she was one of its first women alumni, an experience that transformed her life and her perspective.
Chuck Hendee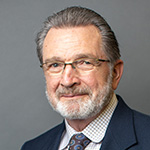 In 2012, Chuck retired from working with the company he sold in 2006. Hendee Enterprises is a manufacturing company that serves national and international markets for a variety of industrial fabric products. The two main divisions produced 1.) Seals and Filters for the Chemical and Food markets and 2.) Shade Structures for large retailers (Wal-Mart, Target, Military Exchanges) and for Recreation Industry (schools and parks). The company was founded in 1965 by Chuck's dad, Al Hendee and Chuck built the manufacturing capability and ran operations till 1990 when he bought the company. The company sold to a Private Equity firm in 2006 after reaching annual sales of 20M.
Chuck joined the mentorship program in 1998 and mentored student groups and individuals through 2003. The last group of students continued to meet with Chuck after graduation for two years and one has continued on a regular basis.
Chuck has taught Entrepreneurship with Jr. Achievement at High-school level for 3 years since retiring.
He started consulting small businesses in developing incentive systems like his company implemented and is now part of the University of Houston's SBDC (Small Business Development Center) Professional Services Network. The firm name is Lean and Motivated Incentives LLC. Mentor for the Class of 2017.
Jennifer Jones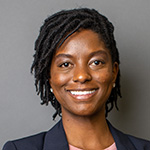 Jennifer Jones is a Certified Integrative Holistic Nutrition & Lifestyle Specialist and the Owner and Founder of JENuine Nutrition, a Holistic Nutrition & Wellness company that utilizes Nutrition Psychology and Counseling to help busy individuals and organizations create a roadmap to achieve optimal health holistically.
Jennifer has over a decade of experience in the Health & Fitness Industry and was inspired to study Holistic, Integrative Nutrition after decades of being a top-performing athlete, but still not happy or satisfied with following the conventional ways of addressing her own personal health and fitness goals. Ultimately her intuition lead her to a more balanced, natural way of living and healing her body that was more sustainable and holistic which fueled her purpose in supporting others achieve the same desired results.
Jennifer understands the confusion and frustrations that come with adopting a healthier lifestyle and her holistic approach does not include diets, calorie counting or crazy restrictions. Instead, she simplifies the superfluous information in the health and fitness industry and focuses on the "whole" of an individual through her proprietary Four Pillars of Health. Her method is proven with a 100% success rate where all her clients visibly notice a mental and physical transformation. She has worked with major companies such as SYSCO, Keller Williams and has been a regular on KPRC TV Houston. She is also a member of The American Association of Drugless Practitioners.
Sam Kamas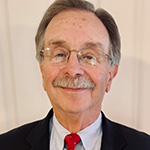 Innovative, goal driven technology executive with extensive experience in global banking operations. Managed complex situations, resolved issues and motivated teams to stay focused on results. Adept at visualizing practical applications of technology and the implications of changes on operating businesses. Skilled in the use of tools, including MS Access, Excel, Monarch and Foxtrot to quickly develop working solutions to a variety of data mapping, scrubbing, analysis, transformation, validation and reporting activities. Effective in building partnerships through diplomatic, open and honest communication.
Retired in 2000 as a Senior Vice President after 30 years with Chase Bank of Texas (originally Texas Commerce Bank). Completed a variety of assignments ranging from managing the Commercial Account Analysis Operation to coordinating all business continuity and technology risk activities. Served as one of five members of the internal Technology Partnership, responsible for oversight and coordination of $75 million in annual technology activities for the various Chase Texas business units. Served as the primary technology liaison for all of the business heads, as well as the Chase Texas bank's Chairman and Executive Committee. Worked as lead consultant for the non-retail lines of business in Chase Texas' internal re-engineering project that successfully identified and implemented recommendations, resulting in $9mm in annual benefits.
In 2001, formed The Kamas Group, Inc. As an independent consultant to financial services industry, undertaking various database, systems integration and MIS project assignments for CFO's, CTO's and Line of Business managers for J.P. Morgan, Sterling Bank, Amegy and most recently Cadence Bank.
At Cadence Bank, developed numerous prototype databases used to gather pertinent balance sheet and income statement information, including transfer pricing, non-interest income, and responsible officer organizational tracking at the individual account, customer and customer relationship levels, used for incentive compensation measurement by the commercial banking lines of business.
At Sterling Bank, served as the CFO's project manager for the installation of Hyperion Essbase Financial Reporting OLAP system, replacing the manual Excel based closing process for all external Sterling Financial reports. Developed prototypes used to specify the Customer Loan and Deposit Data Mart used to automate the production of quarterly Financial K and Q reports as well as a Loan Loss Reserve Allocation reports.
At Amegy Bank, used Monarch, MS Access and Foxtrot to automate the data entry process in the legacy mainframe accounting systems for the Regional Operations Manager.
EDUCATION
BBA, Behavioral Management, University of Houston, 1971.
Louis Kirchem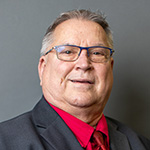 Louis Kirchem is a retired foodservice executive with over 35 years experience in leading and mentoring others. His career started in 1974 after attending the University of Houston. He was the General Manager for a local restaurant group for 6 years and was then recruited by Sysco Foods in Houston, TX. After starting in sales Louis was quickly promoted to Vice President of Sales, Vice President of National Accounts, and Vice President of Marketing. Seventeen years later in 1997 he took over as the Corporate Vice President of National Accounts for International Multifoods based in Denver, CO. Over the next 14 years Louis played a key role in several successful acquisitions and mergers, including Roma Foods and Performance Food Group. His last 5 years he served as President of Performance Food Group in Portland, OR. Louis is known for his leadership, team building and negotiating skills.
With a passion to serve and give back, Louis currently mentors in Katy ISD, co-chairs on a Development Board for a new parochial elementary school, and is an active Lifetime Member of the Houston Livestock Show and Rodeo. All of which support youth education and values.
Louis lives in Houston and is strongly committed to his faith, family and the sharing of his business and personal experiences with young entrepreneurs in hope of making a fundamental difference in their lives.
Scott Leighton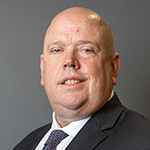 Scott Leighton is currently President of US LED, a global leader in LED Lighting, Signage and IOT Solutions headquartered in Houston, Texas. Scott has over 32 years of Global Sales and Marketing Management experience and has held key leadership roles with several Fortune 500 Companies such as Xerox, CommScope, Molex and Leviton.
As a graduate of Western Michigan University (BBA Marketing), Scott has built highly effective global sales teams focused on exponential revenue growth and profitability. He enjoys leading collaborative management teams in the development of strategic initiatives that promote industry leading growth as well as developing company cultures that promote diversity and work life balance.
Scott enjoys fishing and golf as well as spending time with his wife of 26 years and their two Havanese puppies.
As a multiyear participant in Junior Achievement mentoring programs, Scott is excited to participate in the University of Houston's mentoring program.
Matthew Leming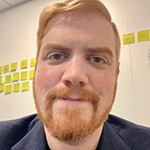 Matthew is a Kansas native and former academic scientist who now serves as a strategic advisor for healthcare focused startup companies. He has 10 years of experience in basic science research with 10+ peer reviewed publications in journals ranging from BMC Genomics, Journal of Neuroscience, and Scientific Reports Nature Publishing Group. This is complemented by more than five years of direct healthcare focused startup project management and technology transfer experience. This experience was gained at name brand institutions such as (1) the University of Notre Dame where he received his PhD in Biology (2) the University of Pittsburgh Medical Center, where he did his postdoctoral training and worked in tech transfer, and, most recently, (3) the Texas Medical Center Accelerator, a program that is rated silver by the Accelerator Seed Rankings Project. Along the process he has had the opportunity to sit on every side of the table with respect to entrepreneurship (1) as an inventor/founder (2) as a representative of a venture fund, providing diligence reporting and technology assessments (3) in a tech transfer office, producing invention disclosures and developing plans for licensing/commercialization (4) as a service provider in the TMC Accelerator strategy team and now an independent consultant. Matthew has a breadth of experience in commercialization projects ranging from academic to commercial translation, mobile health platforms, medical devices, and drug discovery. His passion truly lies in the field of commercialization of medical innovations.
Marc Levine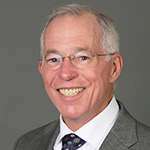 Marc Levine was born in Maine and when in High School at Leominster High School in Leominster, MA was quite the swimmer setting high school and state records in the 100 yard freestyle. He was married in 1965 to Jo Ann, and together they have 3 children: Shelley, Ami, and Ben and 5 grandkids: Alex, Elliot, Olivia, Riley and Jaden.
In 1967 Marc entered the family owned trucking and warehousing business, United Transportation and United Warehouse. He established the first company in North America to start up and operate in the realm of contract packaging of plastic resin. In 1981 Marc moved to Houston and founded United DC (re-branded Plantgistix) which has grown into various companies all handling plastic resin in Texas including contract packaging, warehousing, trucking, and in-plant services. Marc holds a U.S. Patent for bulk solids resin transfer closed-loop system and has represented the plastic industry in congressional hearings, and industry panels. In 2009 he was awarded National Small Business Person of the Year by SBCA (Small Business Council of America - Washington DC.
His Hobbies include Photography and Time-Lapse Cinematography, Golf, Playing guitar and making amateur music videos. He sits on the boards for the American Jewish Committee (AJC) SW Region, The American Israel Public Affairs Committee AIPAC - SW Region Executive Council and is on the Global Board of Directors for the Clarion Project.
Genesis Loera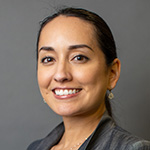 Genesis Loera spends much of her time counseling small business owners and other professionals on matters pertaining to personal and business finances. It's a dream job for this dedicated Latina financial advisor, who loves working with both people and numbers.
The first in her family to graduate from college, Genesis worked hard to completely self-fund her education. She was driven to set a high standard through her accomplishments as a respect for her parents who have sacrificed much to provide for their family. In 2012, Genesis graduated from the University of Houston-Downtown with a degree in Finance, and started building her financial practice.
"Knowing that people are making room in their lives for me today, so that I can do work that will have meaning years down the road, is the reason I love this career," says Genesis. Having grown up in a family that had little access to financial guidance, Genesis recognizes the value of financial literacy. She urges her clients to plan ahead, in order to avoid many of the financial mistakes she witnessed firsthand. Genesis is proud of the fact that her work today can impact families for generations to come.
Another source of great pride for Genesis is her success in business. As an entrepreneur she particularly enjoys working with other business owners. Genesis, who obtained the Certified Family Business Specialist designation through the American College, and her Certified Financial Planner designation through Rice University, has developed a niche in working with Hispanic businesses. A native Houstonian, Genesis speaks Spanish fluently and appreciates the opportunity to put her skills to use in a community she innately understands. "I work extensively with people who are chasing the American Dream, just like me," she explains.
Louis McEneny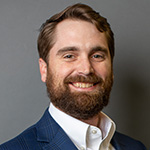 Louis McEneny attended UH and graduated from the WCE in 2012. After graduation Louis went to work for Texas Tamale Co., a Houston based frozen specialty food company. Over his 8 years at Texas Tamale Co. Louis has held many positions at Texas Tamale and is now its President. Since Louis' arrival Texas Tamale has seen an average sales growth of 40% year over year and is looking at similar success in the years to come. Louis is a UH Football season ticket holder and enjoys golfing in his spare time.
Sajeev Mehta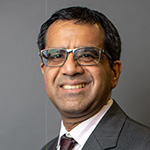 Sajeev's passion for technology and willingness to learn allowed him to climb the corporate ladder since he began working for Group 1 Automotive in 2010. Sajeev, who earned an MBA from the University of Houston, is proud to have studied Automobile Design briefly at the College for Creative Studies in Detroit as it gives him a unique perspective on the automobile industry. Currently, Sajeev spearheads digital marketing through social media with an emphasis on helping dealerships become community ambassadors. In his spare time, Sajeev likes to work on his antique cars, play the drums, and indulge his interest in fine arts and design.
Jenny Moore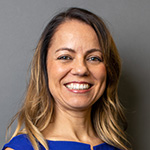 Jenny Moore is a lifelong learner, inventor, and entrepreneur.
As the founder and CEO of BlingGuard, she took her inventions and transformed them into a nationally recognized jewelry accessory company. For the last seven years, she and her products have been regulars on the Home Shopping Network in the United States. On HSN, she became the first brand to sell out twice in a single day. Her products are placed in prestigious retailers such as Neiman Marcus, Saks Fifth Avenue, and Dillards, as well as on online sellers such as Amazon, Ebay, and Boston Proper.
While Jenny's favorite role is that of "Mom" to her two children, Parker and Penelope, she is an entrepreneur at heart and continues to create new opportunities. In 2019 Jenny launched More U, a mentoring program developed to help guide young women as they transition from childhood into adulthood. Jenny is passionate about sharing her own personal experiences, while drawing upon additional experiences from her vast business and social network, to inform and advocate for young women. Her goal is to help young women learn, grow and achieve their goals through "real" conversations that share honest experiences and guide useful decisions.
Jenny is also the founder of Becoming Collective, an online entrepreneur/solopreneur group that connects, supports, and empowers women in business, at every stage of their journey.
Jenny graduated from Texas A&M University, Class of 1998, with a Bachelor of Arts in Speech Communication. She began her career with Accenture PLC where she specialized in Change Management, helping companies manage the people side of improving business performance. While there, she realized that her passions were not being fully realized and she decided to make the career change that led her into creating businesses of her own.
Jenny lives a life of intention and firmly believes "We Rise by Lifting Others."
Beena Patel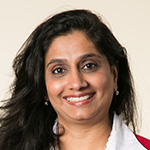 Beena Patel, is a certified Change Management Professional, Speaker, Career Coach and Mentor. She has over 20 years of hands-on experience implementing and managing continuous improvement, business intelligence and change efforts in Oil and Gas, Hospitality, Healthcare, Retail and Logistics.
She founded and manages Halcon and Crane Management Consulting. Her company focuses on process optimization and cultural transformation through strategy deployment, training, project management, change management, program management and execution.
Aligned with her management consulting firm is her other practice of nearly 15 years and that is Reboot My Career.
Beena has delivered Mastermind classes, and 1-2 day Intensives for mid-career professionals and has recently added Bootcamps for HS and College Students here in the Houston area. The goal of RMC is to arm and educate students and mid-career professional with enough information to make their transition into the next phase with ease. She has used what she learned from corporate arena for 20+ years, recruiting and coaching colleagues along the way, to develop programs for individuals. She has taught individuals how to discover more about themselves in order to better align their goals to their career choice, how to manage their career online, at work and how to network face to face, how to ask for the raise, prepare the resume that gets results and as an added bonus, how to manage their personal finances. Her tools, tips and tricks have translated into professionals getting a huge ROI by investing first and foremost, in themselves.
Gerry Rivera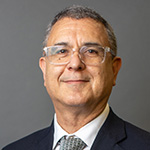 Owner and Executive Producer of Sparx Creative Productions LLC, in Houston, TX.
A 25-year seasoned producer, Gerry has previously served as a Production Company Executive and Agency Producer, with national and international experience in the film production industry.
In 2016, he founded Sparx Creative Productions, a production company with the goal of bridging the gap between agency, brands and their production needs.
Sparx assists clients in generating content pieces tailored to the desired mediums: from documentaries, commercials, social media campaigns, and printed material – Sparx works to tell your story.
Gerry has produced or executively produced over a thousand national broadcast projects for Fortune 500 companies across all industries. Moreover, Gerry's producing style has become a unique process in of itself that facilitates assembling big ideas and grounds them into concrete executions. He makes sure to deliver the goods while promoting a fun and collaborative atmosphere for all involved. He strongly believes in the power of creativity, persistence, and teamwork.
Recently, Gerry produced two comedy specials: Mitu Network's Chingo Bling's "They Can't Deport Us All" and Funny or Die's Tig Notaro's "Happy to be Here" currently streaming on Netflix.
Gerry is a voracious reader, an avid cook, and loves to entertain people. Originally from Puerto Rico, he remains deeply interested in helping other Latinos find success in his or her respective paths. He lives with his wife and son in Katy, TX.
Lily Rivera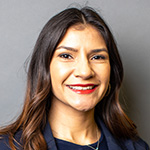 Lily is a creator and collaborator of human potential. Academically trained in Entrepreneurship, Sales and Marketing from the University of Houston, Honors College. She is the Founder of The Good Om, a bohemian and spiritually inspired jewelry company. She is also a 200 hour Registered Yoga Teacher and an independent consultant collaborating with local Houston companies, fellow Entrepreneurs and Small Business Owners.
Matt Russell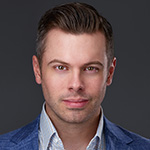 Matt Russell an internationally seasoned business and technology executive. He combines the exceptional leadership skills he learned leading and training intelligence teams in US Special Operations, with his commercial experience in consulting and industry to successfully operate across a variety of business domains, geographic boundaries, and cultural landscapes. Matt spent 5 years living and working in Asia and possesses advanced fluency in both Korean and Spanish.
Dylan Schrader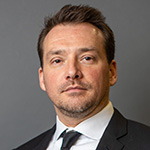 Dylan Schrader is the Chief Operating Officer for Inc. 500 Company, Ledge Lounger Inc. He graduated from Texas A&M University with a degree in Aerospace Engineering. After graduating, Dylan capitalized on opportunities at Southwest Airlines ranging from Engineering, Business Consulting, Project Management and Continuous Improvement. In an effort to cure the craving to learn and stretch the envelope, Dylan ventured into Sales and Business Development in the oil & gas industry. Utilizing this breadth of experience, he realized his passion for all things business-related and now focuses his professional life on growing Ledge Lounger, Inc and our associated assets.
A Houston native since 1994, Dylan moonlights as a wannabe extreme sports practicer, automotive enthusiast, and novice food connoisseur.
Shavonna Roberts Schreiber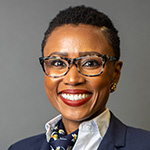 Shavonnah Roberts Schreiber is a speaker and marketing expert with 15 years of experience developing and executing holistic marketing, business development and communications plans for companies - ranging from boutique to global Fortune 500. She has lead global teams that have created and executed global marketing programs and campaigns in the Americas, Europe and Asia Pacific - with a proven track record for success.
Shavonnah is the founder and Managing Director of SNR Creative, a boutique marketing and communication firm. In addition to providing marketing and communication services to companies in industries such as aviation, energy, technology and heavy manufacturing, SNR Creative also has two non-traditional practice areas – SNR Sports Management, which provides marketing services to athletes and athletic clubs and SNR Publishing, which provides marketing services for book authors. Whether working with construction engineers, athletes or authors, Shavonnah and her team have a singular focus - helping their clients effectively brand, market, and position themselves, their services and/or companies to achieve greater success.
Shavonnah has served at the board level in several non-profit organizations and is passionate about community engagement and advocacy. She is currently serving with the Hermann Park Conservancy, Houston Clean City Commission, UT Health IMM and SEARCH Homelessness. Because of her extensive engagement in the Houston community, Shavonnah was hand-selected to be featured in the Greater Houston Partnership's national "Houston: The City with No Limits" campaign designed to promote the limitless opportunities available to those who choose to make Houston their home. As a result, she has been the featured talent for national radio, print and video advertisements on behalf of the Greater Houston Partnership.
Shavonnah is a native Houstonian. She graduated of the University of Arizona with a B.A. in Communications and with a minor in Journalism and also received an MBA from the University of St. Thomas-Houston. Shavonnah is a member of Alpha Kappa Alpha Sorority, Inc. She is also a graduate of Leadership Houston Class XXX. Shavonnah is an American Marketing Association (AMA) member and has achieved the Professional Certified Marketer distinction through that organization. She also a skilled public speaker and has achieved the Advanced Communicator Bronze and Advanced Leadership Bronze distinctions from Toastmasters International.
Shavonnah is married to Joseph and the couple has three dogs that keep them thoroughly entertained- Teague (Bullmastiff), Wiley (Carolina swamp dog) and Cornell Klaus Pierre (French bulldog). She is also a fitness enthusiast and a certified in personal trainer.
Mark Villarreal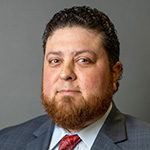 Mark Villarreal is a Real Estate Specialist in the greater Houston area and surrounding counties. He is a Wolff Center for Entrepreneurship Program class of 2004 graduate. GO COOGS!
Mark is currently a Senior Certified Appraiser for Division Appraisal Group, and a Top Producing Realtor for MontLargo Properties. Working in the Houston real estate market for over 20 years, has helped Mark understand the Houston housing market, its trends as well as identify unique housing opportunities often overlooked. He currently holds multiple certifications in the field of residential real estate. He credits his successes to his father, mentors, professors and former colleges.
Mark and his wife live in Houston with their two children. He enjoys attending sporting events, entrepreneurial speaking engagements, hunting, traveling abroad and weekend BBQ road trips with his family.
Fran vonBerg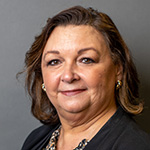 Fran vonBerg is the Managing Partner of Farnsworth & vonBerg, LLP, a law firm in Houston that practices in the areas of business law and business litigation. Fran is deeply experienced with the legal, organizational, financial, strategic and operating issues facing business in myriad industries and at all growth stages, from start-ups through medium-sized public companies. She has worked with several companies from formation through dissolution, addressing all manner of legal issues along the way.
Fran graduated from the University of Illinois College of Law in Champaign-Urbana, Illinois, in May, 1979. Prior to law school, Fran graduated with honors from Eastern Illinois University, in Charleston, Illinois.
Upon graduating from the University of Illinois College of Law, Fran moved immediately to Findlay, Ohio, the county seat of Hancock County, Ohio, in northwest Ohio. While in Ohio, Fran worked both in private practice and as an assistant prosecuting attorney. In private practice, Fran worked on a broad spectrum of civil matters, including real estate, family practice, estate planning, and business transactions and litigation. Wanting more litigation experience than was available in her civil practice, Fran served for a year as an Assistant Prosecuting Attorney for Hancock County, Ohio, and after that as criminal defense counsel.
In 1985, Fran moved to Houston, Texas, and entered a business litigation practice with Mr. Brooke Farnsworth. Over the years, she and her firm have obtained judgments totaling well over Five Hundred Million Dollars and have helped clients avoid judgment and liability on even much larger amounts. After a number of years, Fran's clients began to seek assistance avoiding litigation, involving her early in transactions that might have led to litigation, resulting in a shift to a more transactional practice. For the last twenty years, Fran has assisted clients in matters valued in the aggregate of well over a billion dollars. She has been particularly active in helping clients buy and sell businesses as well as structure existing businesses for transition. Today, over 40 years since she graduated from law school, she continues to find interest and meaning in creatively solving legal problems in business matters and assisting people with sophisticated business needs.
Fran is originally from Chicago, Illinois, and has close connections with her many family members who still live in the Midwest. She lives in Houston with her husband and 2 dogs. Her two grown sons, one himself a Cougar, live in Houston as well.
Kathi Martin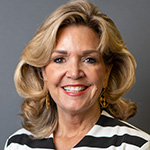 With a passion for helping clients find innovative ways to distinguish themselves from the competition, Kathi has spent the last 25+ years in the marketing communications industry with a primary focus on marketing supply chain management, advertising production services, integrated and cross-channel marketing program development and learning technologies. Kathi is fascinated with the convergence of the ever-expanding mediums and passionate about ways to utilize them to improve targeted marketing efforts which deliver results.
Kathi is the National Business Development Director for Visualogistix, the technology arm of Thomas Printworks. She oversees a national sales who identify and develop marketing supply chains solutions for franchise organizations such as Whataburger, Nothing Bundt Cakes, Hopdoddy, Dogtopia and Orange Leaf Frozen Yogurt among others.
Kathi is married and lives in Katy. She is a fitness fanatic and teaches 4-5 spin classes a week. Her daughter, Ashley was a 2013 WCE graduate.
Paul Galvani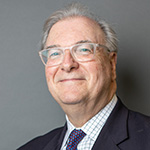 Paul Galvani holds a B.A. degree in modern languages from London University (1977) and an M.B.A. with Honors from the University of Houston, with a specialization in marketing (1980). He has been teaching marketing courses at the University of Houston since 1980.
In his position as Vice President of Marketing for Riviana Foods Inc., he is responsible for developing, implementing, and controlling all of the marketing programs for their branded consumer rice products, along with full P+L responsibility. These products are marketed under the brand names: Success and Mahatma Rice, among others. Riviana Foods Inc., a multinational food company, is the largest marketer of rice products in the USA.
Prior to joining Riviana in 1984, Mr. Galvani gained industrial marketing experience in the five years he worked for Cameron Iron Works, an equipment supplier to the Oil and Gas industry. Mr. Galvani was responsible for product management, strategic planning, and competitive analysis.
Mr. Galvani is also a trained arbitrator with 14 years of experience arbitrating cases for the Houston Better Business Bureau. Mr. Galvani volunteers on the Marketing committees of the American Red Cross Houston Chapter, the Museum of Fine Arts Houston, the Lighthouse of Houston and the Star of Hope Mission. Mr. Galvani is also a certified Mystery Shopper and an experienced focus group moderator.
Alfonso Mancera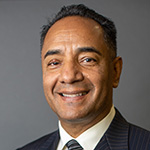 Alfonso Mancera is an Information Technology Engineer who worked as C-level executive for national and international oil and energy companies in Houston before becoming an entrepreneur.
Mr. Mancera graduated from UH Bauer School of Business with an Executive MBA in 2008. Shortly after receiving his MBA, he started working on developing his own business. Currently, Mr. Mancera is the CEO of Tropical Ventures, LLC; chain restaurants with a focus on Colombian cuisine serving the Katy and Houston markets.
In addition to managing his restaurant business, Mr. Mancera continues to be an IT consultant to small and mid-size local companies.