Currently, we have a wide range of experience and tenure in our mentoring program. We have a number of Ernst & Young Entrepreneur of the Year award winners, new business owners, WCE alumni, women business owners, Silver Fox Advisors, and Operations Managers from leading corporations.
It is this selfless contribution on the part of these mentors that makes our program distinctive and unique and creates lasting value for our students and our program.
Javier Armenta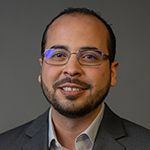 My name is Javier Enrique Armenta. I was born in Barranquilla, Colombia and moved to the U.S. 15 years ago, I'm fluent in English and a native Spanish speaker. I graduated from the University of Houston with an accounting degree, and a Master of International Taxation from Florida Atlantic University. I'm an Enrolled Agent with the IRS and currently preparing for the CPA Examinations. I'm a partner in a local accounting firm specialized in tax compliance, tax planning and cater to local and international clientele. I'm an instructor of a tax course approved by the IRS and provide CE credit to tax professionals in the Houston area, and currently developing a basic accounting seminar for non-accountants aimed to business owners in the community. On my free time I enjoy watching sports and playing soccer, spending time with my family and friends, traveling, volunteering in my community, and reading. Is very important to me to surround myself with individuals with the desire to grow on a daily basis personally and professionally, everyday taking a step to achieve personal goals and serve others.
Nancy Benthien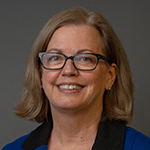 Starting out with a career in the oil and gas industry as a geoscientist, Nancy quickly realized that even though she was enthusiastic about geology and technology, helping others reach for the heights in their own growth and development is a true calling and incredibly rewarding. Her career path has taken her from the technical role of exploration geoscientist through sales, marketing, management, and leading a technology business line at Halliburton.
As a business consultant, Nancy returned to school to obtain her graduate-level coaching certification from Columbia University specializing in leadership development, career advancement, cross-cultural engagement, and building high performing teams. In 2017, she started Culture Innovations with her business partner. Culture Innovations works with small to mid-size companies as they instill a culture of wellbeing for their employees, because engaged employees have impact. www.cultureinnovations.com
She is looking forward to being a mentor again for students at the Wolff Center for Entrepreneurship.
Bob Bonsignore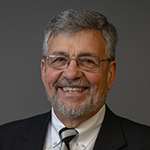 Bob Bonsignore brings a passion to counsel and to give advice to those prepared to accelerate their career's objectives and dreams. He has a wealth of experience in sales and sales management in energy markets, in capital, end-user and upstream Oils and gas businesses. Bob is a member of numerous organizations including the Houston Technology Center. This is Bob's fourth second round of mentoring a WCE Student and we are delighted to have his experience, knowledge, and kind heart back again to bring a rewarding mentoring experience to our students.
Experience
1989 to October 2012. Employed by Puffer Sweiven Company, Stafford Texas
Held several positions in Sales and Sales Management serving broad Energy Markets in Capital, End-User and Upstream Oils and Gas Businesses.
2003 to 2012. Sr. VP and Board of Management Member
1978 to September 1989. Employed by Crosby Valve Company, Wrentham, Mass. (currently a TYCO Company), Positions located in New Jersey, Massachusetts and Texas.
1984 to 1989, Regional Manager, concentrating on markets west of Mississippi, east of Rockies. Staff of fifteen people
1978 to 1984, Various positions within Sales and Marketing including District Sales Management, Product Manager as well as Business Development Manager
Patricia Boral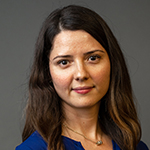 Patricia Boral is an entrepreneur and online marketing expert. Co-founder of Boral Agency. Her entrepreneurial spirit started at a very young age, running her first business at 13, back in Bolivia where she is originally from, and finally venturing to launch Boral Agency with the vision of becoming the leading Marketing Agency, small to large businesses come to for growth, education, and market expansion.
She received her degree in Marketing and Advertising. During her career, she was able to gain experience in diverse business environments and industries, but it was her role in Hewlett-Packard that opened her eyes to the world of digital marketing.
She has presented at conferences, associations, and organizations throughout Houston, as well as taught classes in universities and colleges. Her goal in life is to be able to inspire masses to pursue their dreams to become entrepreneurs.
She loves everything organic, including Search Engine Optimization. She's a true believer that you can reach the first position in google results with a well-planned digital strategy, without having to rely on google ads. And yes, her clients can attest to that.
DD Carpenter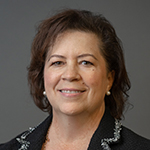 Co-Founder Adroit Partners, LLC – Headquartered in Houston, Texas · Women-owned staffing firm specializing in workforce solutions o Contract, Contract to Hire and Direct Hire Staffing · Expertise o Accounting & Finance o Administrative Support o Information Technology o Professional o Electronic Assembly/Light Industrial · Verticals We Serve o Business Services o Education o Energy o Healthcare o Publishing o Transportation , · Certified Diversity Supplier/Texas HUB o Women Business Enterprise Alliance (WBEA) – Diversity Supplier of the Year 2014 o Staffing Industry Analyst – Diversity Supplier of the Year 2015 & 2016 – Inc 5000 America's Fastest Growing Private Companies, Houston Business Journal fast 100 – Women Presidents Organization 50 Fastest Growing · Privately Held – Founded in 2012 o 700% Growth in 2013 o 1000% Growth 2014 o $15M in Revenue in 2018 and Growing · In September of 2016, Adroit Partners was awarded the University of Houston System contract as their Primary Staffing Supplier DD Carpenter o A native Houstonian o 30 year Staffing Veteran o Huge Houston Texans Fan o Active in PugHearts Animal Rescue Group • A graduate of SMU
Leonard Casey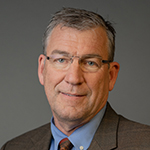 Leonard Casey is the Divisional Managing Director for Fenner, a leading worldwide manufacturer now owned by Michelin. Mr. Casey is responsible for overseeing five business units composed of 13 manufacturing and distribution companies with a global span throughout 10 countries. As a member of the Fenner executive committee, Mr. Casey helps guide and execute effective policy and strategy development for the company, and has played a pivotal role in the operation, expansion, and turnaround of multiple businesses. In addition, Mr. Casey worked at Halliburton for 18 years performed in various leadership roles such as General Manager of Operations, Global Accounts Manager for Global Business Development, and Director of Consulting for the Landmark Graphics Corporation Professional Services Group. Leonard lives in Houston, TX with his wife Donna. When not working, he enjoys spending time with his children and grandchildren doing outdoor activities.
Vicky Charleston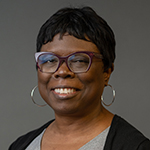 Vicky Charleston serves as the Director of Brand Strategy at Houston Public Media, which includes TV 8, a PBS affiliate and the nation's first educational television station, KUHF News 88.7, an NPR affiliate, and Classical 88.7 HD-2, a high definition radio station dedicated to classical programming. Vicky's oversees the overall creative direction and brand strategy for Houston Public Media and works to raise the station's profile in the Greater Houston region.
She is a member of the National Academy of Television Arts & Sciences Lone Star Chapter and the American Marketing Association Houston Chapter, and the recipient of several awards for her work in broadcast design. Previously, Vicky held leadership positions at KHOU 11 (TEGNA/CBS Houston) and KVUE (TEGNA/ABC Austin). A native of Missouri, Vicky is now proud to call Houston and the Lone Star State her home. She is a super sports fan, enjoys traveling and good road trips, and is a lover of the arts and architecture. Vicky holds a Bachelor of Fine Arts degree in Graphic Arts from the University of Houston.
Travis Crabtree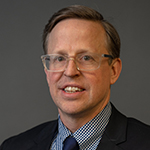 Travis Crabtree is the President of Swyft Filings, Trademark Engine, LegalCorp Solutions and other online service providers that empower brands and small businesses to reach their true potential through automated business filings, trademark filings and other small business needs. Travis now focuses on operations, strategy, management and the use of technology to help small businesses. He uses his past experiences in careers of TV news and 18 years of practicing law to lead a team of like-minded people that help make it easier to navigate the stumbling blocks that keep small businesses from their true potential.
Travis has lived in Houston for over 40 years and is a proud graduate of the University of Houston Law Center.
Beth Dennard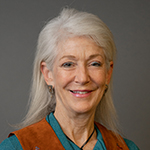 Beth is the owner/director of Bright Futures Consulting. I'm happy to say, "Happy Birthday," to Bright Futures because my company turns 20 this year! My team of 5 employees provides clients with informed, timely, and personalized guidance to empower them to achieve educational and career goals. BFC emphasizes personality and interest testing using the Birkman Advanced Report. Our clients range from middle school students to mid-life career-changers. Each one receives customized solutions to their unique educational needs. We have 3 office locations and we work internationally and outside Houston using Skype and What's App. For over 35 years I've worked in higher education and personalized college and career guidance. I got my start as an Academic Instructor at The United States Air Force Academy. I've also taught at the University of Houston at Clear Lake and San Jacinto College. I've developed curriculum and instructed the following college courses: Introduction to Psychology, Developmental Psychology, Perspectives in Psychology Seminar and Interpersonal Communication for Leadership.
I'm a Licensed Professional Counselor a Certified Birkman Consultant, and a Certified Educational Planner. I'm grateful to have spent 30 years serving my country on active and reserve duty in the United States Air Force. I retired as a Colonel.
Stefano de Stefano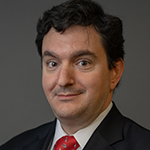 Stefano is an attorney who focuses on international energy, financial, shipping and commercial transactions, particularly involving projects for international exploration, extraction, processing, transportation and sale of hydrocarbons, renewables and other natural resources. He has served as lead counsel on numerous LNG projects across the value chain, upstream acquisitions, onshore and offshore oil field services, and oil industry maritime matters.
His practice spans the globe, representing clients developing project structures, as well as drafting and negotiating contracts for joint ventures, acquisitions, joint operations, management, processing, services, transportation, development, investment, production sharing, LNG sales and purchases, drilling, construction, O&M and other energy industry matters, project finance documentation, and technology licenses in North America, Latin America, East Asia, the Middle East and Africa.
He has represented major international financial institutions in a series of diverse commercial financial transactions, and has represented various governmental entities on major projects and energy transactions. He went to Phillips Academy, Holy Cross, and Fordham Law School.
Margarita Farmer
Entrepreneur, mentor and consultant, Margarita Farmer utilizes her proven negotiating skills and organizational savvy to assist in structuring companies, providing perpetual training and implementing new technologies as they become available. She inspires entrepreneurs to create and sustain an environment which encourages excellence and motivates productivity.
As co-founder and COO of US Signs and US Signs and Service, she was instrumental in growing the start-up sign company into a large virtual sign company utilizing a network of 800 installers and 20 manufacturers, while managing the in-house staff of Project Managers and Service Coordinators. The most important key to the company's success was recruiting and training vendor organizations so that all parties would operate efficiently, maintain quality control and uphold the reputation of her organization; all while maintaining profitability for each of the parties concerned.
After 31 years of successful operation, she and her co-founder sold US Signs for full value.
It is not surprising that Margarita has now turned her depth of knowledge and experience towards working independently to help other entrepreneurial companies achieve the same measure of success by restructuring their companies and redesigning their methods. She is presently consulting with a growth-oriented, high technology information systems company. As Ms. Farmer points out, "All successful companies are necessarily customer service driven, so they must engineer their organizations to efficiently deliver the service levels and products their customers/clients expect."
Recognition of her business success and leadership skills is evidenced by her membership in, and Southwest Chairman of, The Committee of 200, an organization of highly successful women executives and entrepreneurs based in the United States, but whose influence and work is conducted globally. Ms. Farmer is comfortable participating with individuals and groups on any continent, or dialoguing on panels with business professionals, professors and university students like Pepperdine, Fudan (Shanghai), Tsinghua (Beijing) and Pretoria (Johannesburg) Universities.
What sets Margarita Farmer apart is that she understands the motivation and challenges which confront the entrepreneur; she knows every step, pitfall and triumph because she has lived them all. She is particularly well qualified to instruct the person who sets out to create a new business enterprise that can ultimately provide jobs and careers for many industrious people. She understands the importance of building a company of service-oriented people who can cordially and competently deliver the products and services their customers and clients have a right to expect because she has done all of that.
Her "down to earth" style is simultaneously confident and humble, making her an ideal mentor and consultant for people who are just setting foot upon the path of entrepreneurship, or for those who are facing any of the many challenges which constitute the adventure of growing a business.
Brian Gendron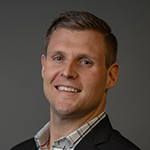 Brian is an award-winning business and community leader, and serial entrepreneur. He is the founder and CEO of NocserV, Execs in Tech, and BISB Media.
Brian launched NocserV, a boutique IT consulting company in 2016. In 2017 he started the BISB Media network starting with co-creating and co-hosts a podcast called "Big Ideas Small Business" He has recorded and produced over 50 episodes including over 20 interviews with business leaders.
Brian is a passionate educator. He is an instructor at the University of Houston Small Business Development Center (SBDC) where he teaches classes on podcasting and video blogs. Brian is a formal mentor for the University of Houston Wolff Center for Entrepreneurship class of 2020 at the C.T. Bauer College of Business. Brian an active leader in Toastmasters serving as an Area Director for District 56. Brian is a guest contributor to the Houston Business Journal.
Brian is active in several non-profit organizations focused on children. He serves as president of the Casa de Esperanza YP Board and as a member of their Advisory Board. Brian is active with the Kiwanis Club of Houston and servers as the Kiwanis Club of Houston Foundation board member. He served as a Playworks Texas board member from 2016-2018 and as co-chair of their 2018 Gala.
Brian is married to Dr. Alayna Pagnani-Gendron since 2013, and they have two sons, Thomas and Joseph. They are Parishioners at Saint Anne's Catholic Church.
His recognitions include Houston Business Journal 40 Under 40 Class of 2018 and Casa De Esperanza 2019 Young Professional of the year.
Wendy Gray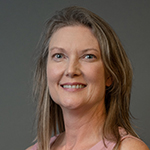 Wendy Gray is currently the President of Gray Matter Marketing, LLC, a full-service, strategic marketing communications, branding and event consulting agency. She graduated from the University of Houston Clear Lake with a business administration degree. A seasoned marketer with decades of experience with companies such as Coca-Cola, The Houston International Festival, the Houston Museum of Natural Science, Halliburton, BJ Services and Baker Hughes, Wendy has dedicated her career to creating thought-provoking messaging and exceptional customer experiences, while simultaneously improving market share and commercial growth. She started Gray Matter in 2014 and has quickly built her clientele to include several key oil and gas specific clients globally. She enjoys traveling internationally and volunteers for the Houston Livestock Show and Rodeo.
Kurt F. Hayden, Ph.D.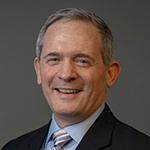 Kurt is the Director of Engineering and Technology Development for CDI Energy Products / EGC Critical Components, a Michelin Company in Humble, Texas. He is responsible for strategic development of new materials and products, protection of intellectual property and the development of technical resources and staff. Kurt was born in Connecticut, but grew up in Marshall, Michigan where he enjoyed swimming, fishing, snow-, water- and skateboarding, hiking and sport bike touring. Having grown up in Michigan, it is understandable that his first career was in the automotive business, however he soon returned to school and received his Ph.D. in Industrial Engineering from Western Michigan University. During his graduate work, he taught plastics processing and mold design courses and supervised research activities and student projects. He enjoyed his work with students and help them to discover their capabilities. Kurt lives in the Woodlands, TX with his wife Kailee and their three children.
Lauren Jefferson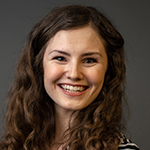 Lauren Jefferson is the Director of Marketing at The Strategic CFO – a financial advisory and consulting firm based in Houston, TX. The Strategic CFO offers consulting for the CFO office, coaching for financial leaders, retained search, online tools, and training programs. She started as an intern with Jim Wilkinson (former WCE adjunct professor), and was later promoted to Director of Marketing. After Jim's unexpected death, Lauren played a critical role in sustaining and preparing the business for acquisition. Her current responsibilities include developing curriculum, writing content, building campaigns, providing customer support, database management, email marketing, growing website traffic, and directing all marketing efforts and product development.
Lauren earned her BBA in Entrepreneurship from the University of Houston's Wolff Center for Entrepreneurship. During her time in WCE, Lauren restructured the payment systems for Wolffest and helped break the $200,000 barrier. Her IP team won audience favorite.
Lauren and her husband, Andrew, are very active in church and love to develop relationships with leaders in the community and beyond. Her passions lie in coffee, travel, fitness, and entrepreneurship.
Karina Loken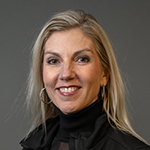 Karina Loken is the Founder and Chief Experience Officer of The Loken Group, the #1 Best Place to work in Houston and top producing real estate team in Texas. Karina and her husband, Lance, established The Loken Group in 2011. Karina oversees talent acquisition, training, and leadership coaching for the team. Karina and Lance are also blessed to be a Keller Williams Realty franchisor. As a former elementary school teacher, Karina has a sincere passion to teach people how to be their personal best and teach others to do the same! In her personal time, Karina enjoys exercising, traveling, and supporting her daughters in their art and barrel racing activities! She attributes The Loken Group's success to the outstanding members of the team – intelligent, driven professionals and experts in their respective fields. The Loken Group currently has 81 members and closed $530 million in volume and 2,135 units in 2018. They plan to grow to over 100 members strong by the end of 2019 with a goal to close 2,700 units for $700 million in closed sales volume.
Dennis McCullough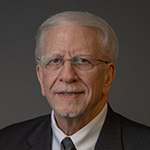 Dr. Dennis McCullough is an independent consultant in the field of strategic management of technology-based businesses. Dennis helps clients focus on the strategic use of IP assets in complex business transactions including technology acquisitions, technology alliances and joint ventures, technology licensing, and technology commercialization.
Dennis has held executive management positions directed toward the acquisition and expansion of technology-based businesses where the technology is the core asset in the business pursuit. He has extensive experience working in the Chemical and Energy Industries, both for a chemical manufacturer (Eastman Chemical) and with technology licensors and engineering companies supplying major processes to the industry. Dennis also works with small technology firms, including advising startup bio-based businesses, in development of strategic business plans, tactical approaches to investors and alliance partners, and development of technology commercialization pathways.
Dennis has been associated with The Shaw Group, ABB Lummus Global, Bechtel, Litwin E&C, and Eastman Chemical, and currently serves on the Board of Directors for MTR, a leading membrane technology company. Dennis also is a member of the Industrial Advisory Board for the Chemical & Biomolecular Engineering Department at the University of Houston.
Dennis earned a BS degree in Chemical Engineering from the University of Houston and Masters and Doctorate degrees in Chemical Engineering from Texas A&M University. He is a member of the AIChE, the Licensing Executives Society, and the Association of Strategic Alliance Professionals. Dennis also is a Registered Professional Engineer in Texas, a Registered U.S. Patent Agent, and a Certified Licensing Professional.
Dennis was born and raised in Houston, Texas, and is married with two adult children and one granddaughter.
Ruben Munoz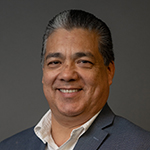 Ruben Munoz was born in Monterrey, Mexico and is 1 of 8 siblings. He moved to Houston, Texas at age 2 and has lived here ever since. He graduated from Stephen F. Austin High School in 1981 and then worked for several plumbing companies. At the age of 24, he earned his Master's Plumbing License and started his own Plumbing Business. He is a member of the St. Luke's Catholic Church. He has been married to his high school sweet heart, Aracelia Munoz for 35 years and has 3 amazing children. He continues to manage his own business with his right hand man-- his Son Ruben Alexander Munoz. He has served the Houston and surrounding areas for over 25 years. His passion for excellent customer service is the core of his business vision. Ruben Munoz is a natural entrepreneur and leader. He loves to teach and embraces new opportunities.
Alla K. Nowowiejski, Managing Partner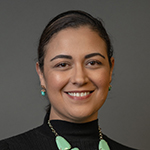 Alla K. Nowowiejski is an award winning attorney and Managing Partner of Nowowiejski Law Firm, a full service immigration law firm in Houston, Texas.
Alla focuses her practice on counseling and assisting domestic and foreign businesses and investors in obtaining business-related visas for their worker force. Additionally, she assists investors and start-up businesses in obtaining proper non-immigrant and immigrant visas including EB-5 petitions and counsels such investors on business formation and corporate governance. Alla also assists employers with developing and implementing in-house immigration policies and training for corporate clients designed to ensure full compliance and efficient immigration HR and employment practices. In addition to helping companies obtain business-related visas for their employees and counseling employers in their immigration policies, Alla also defends employers against Department of Labor and Department of Homeland Security administrative proceedings.
Alla is an avid volunteer and supports the Leukemia & Lymphoma Society (LLS), the Russian Cultural Center, and Fanatical Change Foundation, among others. Alla was a nominee for LLS Woman of the Year and together with candidates from all over the country helped to raise over $32 million to help find cures for blood cancers and ensure that patients have access to lifesaving treatments. In 2013 at the age of 31, Alla was a recipient of Houston Business Journal's 40 under 40 Awards. Alla has also been rated by Super Lawyers and AV Peer Rated for Highest Level of Professional Excellence for 2018. Alla has also been selected to the Texas Rising Starts List for the past three consecutive years for 2019, 2018 and 2017 by Super Lawyers in the practice area of Business Immigration Law. The "Super Lawyer Rising Star" distinction is awarded to only 2.5% of all Texas lawyers after a rigorous multi-phased process that includes a statewide survey of lawyers, an independent research evaluation of candidates and peer reviews by practice area. Alla has also earned three consecutive selections to Houstonia Magazine's Top Lawyers List, most recently in 2018.
Professional Activities and Recognitions
Texas Super Lawyers, Rising Star 2017, 2018, 2019
Houstonia Magazine, Top Lawyer Immigration, 2016, 2017, 2018
Houston Business Journal, 40 Under 40 Honouree 2013
American Immigration Lawyers Association, Member
JF Business and Professional Women Group, Board Member
International Resource Group (IRG), Board Member
Marque Houston, Advisory Board Member 2015
CARA Pro Bono Project, February 2015
American Immigration Lawyers Association, Pro Bono Benefactor 2013-2015
Business Networking International Greenway Plaza Chapter, Leadership Team 2013-2018
Executive Moms Society, Board of Directors 2013-2014
Journal of Global Citizenship and Equity Education (JGCEE), Peer Reviewer, 2012-2013
Alfonso Olvera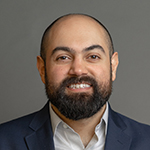 Alfonso Olvera is a successful serial entrepreneur that has decades of experience in the technology field.
Alfonso was born in Mexico City in 1986. Technology formed an important role in his life from a very early age, ever since his father bought a computer for his sixth birthday. This coincided with the beginning of commercial use of the internet, and Alfonso immediately began to be immersed in learning the subject as much as possible.
Alfonso's family decided to move to The Woodlands, TX in 2002, where Alfonso attended high school. Less than a year after arriving in the United States, Alfonso decided to start Woodlands PC, a computer repair business focused on residential work. He would post advertisements with his phone number at supermarket bulletin boards, and homeowners would call asking for help with a variety of technology issues. This business helped Alfonso gain substantial income for his age while he attended high school and college. Alfonso attended the University of Houston, where he graduated in 2010 with a degree in Marketing, Entrepreneurship, and Sales.
Around 2008, arising from the need of one of his customers, Alfonso founded Railtronix. Railtronix provided inventory control systems for industrial plants that received shipments of frac sand (a product used in fracking) via rail. This system allowed plants to monitor inbound rail shipments, as well as the internal movement of the product, also keeping track of outbound shipments going to the oil and gas wells. Initially, Railtronix only served its original customer. After working through various iterations and making the product technologically robust, Railtronix began commercializing its system to other companies in 2012. The business eventually grew to annual revenues of $2.5 million dollars, with Alfonso as its sole owner and the only full time employee.
In mid-2017 Alfonso was approached by Solaris Oilfield Infrastructure, a company involved in oilfield products and services, and expressed interest in acquiring Railtronix. The sale of the business was completed in December of that same year and Alfonso joined the Solaris team, where he continues to serve as Senior Vice President of Software Solutions. Through the years, Alfonso has also become an active investor in multiple technology companies, while being closely involved in their start-up and operation.
Sahar Paz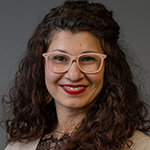 Sahar's body of work is centered around emotionally intelligent and strategic communication for the betterment of conscious capitalism. A personal branding expert, communication strategist, professional speaker, and best-selling author, Sahar partners with people and organizations wanting to have the conversations that convert.
Whether the voices are internal or external, in private or public settings, the ability to communicate inclusively is the only way to close the communication gap between generations, gain influence, and be a conscious capitalist.
Sahar knows this because she has lived it. A child during a politically tense revolution, where consumers were scared and demanded clear communication and truth - a reflection of modern times.
As an innate conscious capitalist Sahar pivoted from finance to fashion in New York City in an effort to work for organizations with emotionally intelligent leadership. In 2008 she juxtaposed her experience in both verticals and launched Free Your Star Foundation which partnered with schools to offer credit- earning programs that focused on the business side of fashion.
Empowering and educating the students was not enough for Sahar who wanted to heal the community by empowering the woman's voice. In 2014 "Find Your Voice" was published and followed by a nationwide speaking tour which included presentations at Facebook, HBO, Whole Foods, Emerging Women Live, among other notable stages.
The culminations of traveling America with her message led Sahar to launch Own Your Voice Strategy Firm with a mission to tip the scales of commerce towards conscious capitalism by amplifying voices of impact.
Christine Pizzuto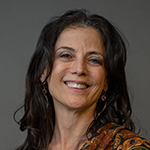 A certified Life Mastery Consultant, board-certified hypnotherapist and Results Expert, Christine's understanding of the mind and what drives and motivates behaviors is at the core of her success in helping each of her clients achieve their success. She is a graduate of the University of Texas Medical Branch and has worked in the medial and medical sales industry for over 25 years. An award-winning sales strategist and top sales performer for a fortune 500 medical device company, she later discovered a desire to help at a deeper level of the human potential. She has studied and mentored with some of the premier new thought leaders in the world. She brings to each of her clients a proven reliable, repeatable system with a structure of support for creating their next level results.
Her purpose and passion is inspiring and empowering you to discover and deliver your dreams in achieving new heights of success, meaning and spiritual aliveness!
Keynote Speaking & Workshop Topics Include:
The Power of Vision: 3 Keys to Catapult Your Results
Code Burnout: Harness Your Power and Potential
3 Ways to Repattern Your Thinking for Success
Full Spectrum Wealth: Mappin a New Life of Purpose, Passion and Meaning
Lauren Postler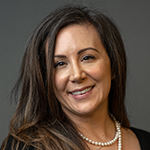 With more than a decade of experience in strategic planning, change management, capacity building and collaborations for nonprofit organizations and Fortune 500 businesses alike, Lauren brings a wealth of knowledge, a dynamic skill set and a passion to her work with mission-driven organizations.
Her previous involvement helping leaders in the oil & gas industry invest their charitable contributions in the community and background as a social worker has lent itself to both a "grass-roots" and "big picture" approach to her achievements in a variety of executive level roles. A thoughtful attention to detail and high value placed on one-on-one relationships ensures there is a true mission match for potential donors or investors.
For the last several years, her expertise has centered around collective impact and fostering public, private and academic collaborations among stakeholders both to drive impact for nonprofits and to connect for-profit organizations to social impact opportunities in their communities.
An active member of the philanthropic community in Houston, she is dedicated to her numerous service commitments as a board member and volunteer for area nonprofits. She most recently served as the Co-Chair of the "Tee Off for TAFS" event benefiting Teen And Family Services in November of 2018 and will be Co-Chairing the Sponsorship Committee for the upcoming Association of Fundraising Professionals "Ask the Expert" Conference in 2019. Her passions include animal welfare, mental health + addictions recovery, and services to military veterans in honor of her brother, USMC Sergeant Nicholas D. Postler.
Adam Rust, LUTCF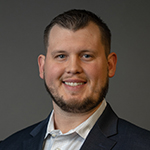 Adam is a master business coach, process consultant, keynote speaker, serial entrepreneur, and Top ranked Professional Insurance broker. Over the last decade he is known for his impressive track record with hiring, training, and developing top sales teams across the country in the Insurance Industry. Most recently, Adam has contributed to purchasing and growing a small independent Insurance Brokerage "Helix Insurance Group" into a multimillion-dollar company over the last twelve months. Adam has a unique background having graduated from the #1 Entrepreneurship program in the Country, The Cyvia and Melvyn Wolff Center for Entrepreneurship, as well as the #1 Sales Program in the Country, The Steven Stagner Sales Excellence Institute at the University of Houston's Bauer College of Business. Before graduating with multiple business degrees from the University of Houston, Adam developed and sold several small business's. He lives with his wife Emily in Tiki Island, Tx. Outside of their business', Adam enjoys wakeboarding, hunting, fishing, and spending time at their family ranch in West Texas.
Emily Rust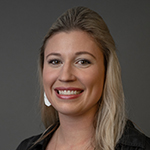 Emily is a proud Fightin' Texas Aggie who graduated with a Bachelor of Science from Texas A&M in 2012. Upon graduation, she decided to pursue insurance sales instead of nursing like originally planned. With a passion for people, Emily quickly realized how many individuals and families she could help, and how much education was missing within the industry. She is involved within her community and has spent years educating people on their insurance needs while growing her business organically. Emily is also a master coach, which has enabled her to successfully develop new sales agents in the insurance industry. Over the past seven years, she has been an integral part to the success of many business owners, as well as to her Business Networking International Chapter. Along with her husband Adam, Emily enjoys snowboarding, wakeboarding and being active outdoors. When she is not spending time outside, Emily is giving back to Helix Insurance Group. She believes that the shortcut to success is hard work. When you put in the time to care for your organization and provide impeccable customer service, you are leaving a footprint that is remembered.
Pratik Shah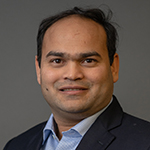 Pratik Shah CPA, CFA is managing director for Amijag, a family owned 2nd generation revolutionary wholesaler & e-tailer it Fine Luxury Watches & Fine diamond jewelry. Amijag is a vertically integrated company with operations in USA, Canada & India. Amijag is an Inc 5000 & two-time Cougar 100 honoree.
Amijag is diversified into the hedge fund, financial management, real estate & venture capital businesses.
Pratik Shah is a CFA charter holder, Registered Investment Advisor (RIA) & a licensed CPA in the state of Texas. He is a UH alumni & an active EO member. His hobbies include traveling, stamps & coin collection, investing & building businesses.
He lives in Sugar Land, TX with his wife Nupur & 3-year-old son Vivaan. When he's not working, he enjoys torturing his wife with his business plans, ideas & technological improvements in the world.
Jordan Speaker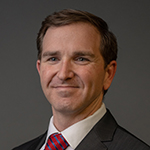 Jordan Speaker is the Managing Director for Adspectus LLC and Woodmar Capital Ventures LLC. His companies identify, raise capital, and acquire small business and real estate in the south east United States. Jordan is also the Managing Partner for the Rice Angel Network. He holds an MBA from Rice University, and guest lectures on enterprise acquisition and capital fundraising. Previously he was a management consultant for Fortune 100 Companies with a focus in capital budgeting, allocation and advanced data analytics.
Sam Stilley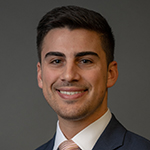 Sam is a second generation business Owner of Amstill Roofing and Houston native. His company, services The Greater Houston area and specializes in asphalt shingle replacements. They are now one of the top 5 largest residential re-roofing companies in the Houston marketplace. Sam's ingenuity and in-depth understanding of consumer emotions, buying triggers, and elaborate in-home consultations, have allowed him to create a one of a kind value-based selling system that has multiple his business every year by a minimum growth of 35% annually since 2013. This year in 2018 they are forecasting $10.4m conservatively.
Sam is a returning Alumni from The University of Houston where he received two degrees, one with the Wolff Center For Entrepreneurship and the other in marketing. He is an extremely proud Alumni of the Wolff Center For Entrepreneurship, in which he graduated with the Class of 2016.
Outside of Amstill, Sam does business consulting and investing, before Amstill he was apart of a couple start ups and multiple business ventures.
In Sam's spare time he enjoys coaching and helping others achieve their dreams. He is involved as one of the head coaches in the Post Oak Little League group (ages 13-14). He is also an assistant football coach for the Spring Branch Middle School Association group (ages 11-12) He has found a passion in giving back to today's youth to better improve tomorrows future.
It is Sam's life mission to grow to a high level, public speaking platform where he can speak on motivation, self-help, sales performance related topics, and any other items that may involve for further improvement for an individual or business to gain from.
Heath Sumrow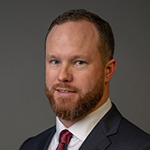 Heath is currently a Partner with Ramas Capital Management, an energy focused investment firm based in Houston, Texas. Ramas primarily focuses on control-oriented, structured equity investments in the U.S. upstream and midstream sectors requiring less than $100 million of capital. His responsibilities include originating and overseeing investments as well as leading the firm's technical efforts.
Heath was previously an Asset Manager at WildHorse Resources, a highly successful portfolio company of Natural Gas Partners that went public as Memorial Resource Development (MRD). Prior to joining WildHorse, Heath held various technical positions of increasing responsibility at Carrizo Oil and Gas and Anadarko Petroleum.
Heath holds an MBA from the University of Florida (2012) and a B.S. in Petroleum Engineering from Texas Tech University (2002).
Heath is actively engaged in various private investments including multifamily real estate. Heath previously served on the advisory board of Eyes On Me, Inc., a non-profit ministry founded in 2008 that aims to create community transformation through a reproducible discipleship movement in Houston's most at-risk and disadvantaged areas; and on the Northland Christian School Foundation board.
Bobby Talbott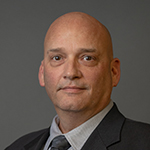 In 1987, Bobby married his grade school sweetheart and moved from Houston, Texas to New York City where he was attached to US Coast Guard (USCG) Air Station Brooklyn. His subsequent assignments were at USCG Air Station Elizabeth City, North Carolina, Aircraft Weapons School at Naval Air Station Miramar in San Diego, California, and completed his final assignment at a drug interdiction unit at USCG Air Station St. Augustine in Florida. During his enlistment, Bobby completed all but two semesters of his degree in Professional Aeronautics from Embry Riddle Aeronautical University. While serving, Bobby managed a full time job in the uniformed services with academic workloads ranging from 7-15 hours per semester and was also a part of many foreign and domestic deployments.
Bobby concluded his Coast Guard career with honors, returned to Texas and re-entered the civilian world. He has worked for various Fortune 100 insurance companies in roles beginning as a Claims Trainee, and advanced through the ranks to Casualty and Material Damage Manager and Director. During his corporate tenure, Bobby was responsible for the development, staffing and training, and successful deployment of two entirely new business units.
Things were good but still something was missing. In 2007 Bobby accepted an invitation from Warren Barhorst, the CEO of Iscential (formerly the Barhorst Insurance Group) to come and as Warren put it, "fix things on the front end so that bad things don't happen to people on the back end". Under the mentorship of Warren and many others, Bobby learned the business of Private Risk Management from the ground up. In 2009 Bobby started his own Agency and in 2012 he earned his credentials as a Professional Risk Manager.
Today, Bobby holds seven (7) professional licenses and certifications in the insurance and financial services industry. He is still an agency owner and works primarily in the areas of Private Risk Management for business owners and high net-worth individuals. He is an off-road motorcycle enthusiast and enjoys cooking and recreational and competitive shooting. Bobby lives in Tomball, Texas with his wife of 32 years. He has six children ages 18-25. Four of his six children have been business owners prior to the age of 13 so he understands and appreciates the spirit of entrepreneurship. Bobby has mentored a 2015 graduate of the WCE program and is currently mentoring a student of the class of 2020.
Rachel Wilson Thibodeaux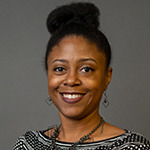 Rachel Wilson Thibodeaux, also known as the SWAG Strategist, loves God, her husband, a good book, business, shoes that make her taller, and chocolate. Sometimes chocolate takes priority. Don't judge her.
Rachel is an award-winning speaker, business and brand strategist, social media consultant, and Amazon bestselling author. She is Founder/Owner of SWAG Strategy Solutions where SWAG is not just a cool name. It's an acronym that stands for Strategic Women Achieve Growth.
Go-getter women entrepreneurs, service-based entrepreneurs and small businesses, along with other purpose-driven leaders turn to Rachel when they want to tell their BEST brand story that magnetizes and monetizes. Part of that is being able to help her clients effectively combine online and off-line strategies to grow their businesses.
Based on her signature system, Rachel's current book, Brand Sell Profit: Slay Your Brand, Sell Like a Champ, and Profit Like a Boss is a blueprint for defining and leveraging your brand to increase your bottom line.
A content-rich, powerful speaker, she has shared the stage with the likes of Robin Roberts of Good Morning America, as well as bestselling author, military hero, and former Dancing with the Stars winner J. R. Martinez. Rachel resides in the Houston area with her husband and dog-daughter, the "other Olivia Pope."
Irsan Tisnabudi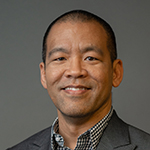 Irsan has been in Wireless Telecom Infrastructure Industry, focusing in Architecture & Engineering since 1997; he founded Aria Services, Inc. in 2010 in an effort to provide faster, economical and quality construction drawings and structural analyses within this particular field.
Born and raised in his native country Indonesia, he migrated to USA in 1993 and obtained his Bachelor's Degree in Computer Engineering, Magna Cum Laude along with a Minor in Computer Aided Design from the University of Houston.
He volunteers during his spare time with local organizations such as University of Houston Asian Alumni Association (former Vice President), APAHA, Texas Dragon Boat Association and the President of Indonesian American Chamber of Commerce, Texas for 2014-2016.
Irsan and his wife team up in commercial real estate investing. They are competitive Latin Ballroom Dancers and represented USA in Senior Latin competitions internationally from 2009 to 2016. They both enjoy traveling and exotic dining.
Jen Gaudet Trosclair PT, MPT, HMBA, CSCS, CHC, CLC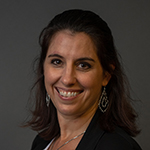 I nternational mindset, transformational life coach, and speaker Jen Gaudet empowers high impact individuals, groups and companies to elevate their lives, health and businesses for maximized impact in their organizations and communities through self care, stress management, improved confidence, effective boundary setting, and mindset. She founded Jen Gaudet Coaching Services, LLC. to better serve her community, her country, and her world. Let's master your mindset!
By empowering high impact leaders to elevate their game, the ripple effect impacts employees, families, and communities to take charge of their health and lives.
With nineteen years in sports medicine physical therapy rehabbing and coaching elite collegiate, professional, and olympic athletes, Jen ups the ante, bringing mindset work and human performance to LIFE, challenging leaders everywhere to elevate their game. It's time to BE the change we want to SEE in our world, and it starts with us!
In addition, Jen's prior experience includes mentoring for sports medicine residency and fellowships for physicians, physical therapists, athletic trainers, and coaches. She has participated in research, ran a successful Physical Therapy Clinic, and spoken at a variety of venues from executive boardrooms to conferences of over 1500 coaches and industry leaders.
Jen is passionate about giving back and her current contributions include being a part of a medical educational exchange team which trains physicians, nurses, and caregivers overseas in underserved communities both in medical schools and hospitals, as well as being an active donor, volunteer and participant in a variety of local non profit organizations. She mentors coaches and new business owners. She speaks locally at non profit organizations to increase access to wellness, prevention, and the impact of lifestyle on chronic disease processes. Jen believes every man, woman and child on earth has a birthright to quality healthcare: clean water, nutrient dense food, education on impact of lifestyle on disease, and traditional healthcare… and her business and life support this vision.
Bill Ward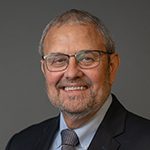 Bill Ward has 46 years of experience in the furniture retail business. Bill served as the President & Chief Operating Officer of Star Furniture from 1998-2018. Star Furniture is a retail furniture chain consisting of nine showcase stores and two clearance centers located in four cities. Results driven senior executive with comprehensive leadership skills in all facets of furniture retailing. Utilizing a unique blend of experience in store operations, warehousing, distribution, logistics, expansion, sales and customer service to reach goals and objectives. Recognized for creating and leading a profitable, operationally sound, distinguished company with an emphasis on fostering a culture of respect, integrity, accountability and high performance. Part of the team that created a brand that customers identified with and was well respected within the industry.
Catherine Woodruff, Ph.D., CFA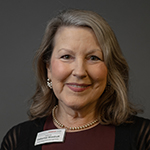 Catherine Woodruff is CEO of Fruth Investment Management, a Houston-based Registered Investment Advisor, where she works with clients to manage their investment portfolios and help them take care of their financial lives. She has been involved in the Houston investment community for over thirty years, starting with Texas Commerce Bank and Citicorp Investment Management in the Eighties and including 15 years at Davis Hamilton Jackson & Associates, where she served as Managing Partner and Director of Equities. In 2009, she co-founded Houston Global Investors, LLC, managing both individual and institutional portfolios. Her firm was acquired by Avalon Advisors, LLC in 2013 and Catherine joined Avalon as Managing Director and later Chair of the Investment Strategy Committee.
She has taught investments at Michigan State University, Louisiana State University, and The University of Texas at Austin and was a member of the finance faculty at the University of Houston from 1989 to 1993. A Chartered Financial Analyst (CFA), She has taught prep courses for both the CFA and CFP (Certified Financial Planner) designations and was an instructor in the Florida Public Pension Trustees Association. She enjoys combining her investment knowledge with her teaching experience and love for entertaining and is known for her women-focused financial events that seek to be both fun and educational.
Catherine holds a Ph.D. in Finance from The University of Texas at Austin and M.S. and B.A. degrees in Economics from Louisiana State University at Baton Rouge. She has been published in the Journal of Finance and has been a featured speaker at various conferences (including two Pacific Regional Investment Conferences in Manila) on global equity markets and other investment-related topics.
Outside of investments, Catherine is a jazz vocalist, releasing her first CD in 2010, and is a member of the Piping Rock Singers, a Renaissance vocal group.
James Young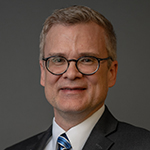 James has been implementing and developing and business strategy for over 30 years, with a focus on sales and technology. James has been on all sides of the table, starting with a career in the underground Pentagon and performing business development roles for large technology companies such as Lucent and Avaya, before launching off into several entrepreneurial pursuits such as carving a business out of the highly competitive and volatile wireless market and the extremely rapid takeover of regional wholesale distribution of Boost Mobile (58% of the market in 12 months).
James is currently President of Centristics, a Houston-based integrator of Stemmons Central, with over 40 on-going business transformation projects. Stemmons Central is recognized as in an entirely new category of software – Enterprise Operations Platform (EOP). This system was originally created by Boxer Property to help triple the size of their company within 18 months (currently managing over 16m SqFt of office space).
Colleagues know James as an energetic and creative business development strategist that is highly skilled at applying and translating technology solutions to business challenges. James has completed his MBA in International Business and has recently acquired masters-level certifications in SAP and business analytics, while living and consulting in Brazil.
Karina Loken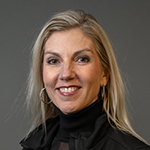 Karina Loken is the Founder and Chief Experience Officer of The Loken Group, the #1 Best Place to work in Houston and top producing real estate team in Texas. Karina and her husband, Lance, established The Loken Group in 2011. Karina oversees talent acquisition, training, and leadership coaching for the team. Karina and Lance are also blessed to be a Keller Williams Realty franchisor. As a former elementary school teacher, Karina has a sincere passion to teach people how to be their personal best and teach others to do the same! In her personal time, Karina enjoys exercising, traveling, and supporting her daughters in their art and barrel racing activities! She attributes The Loken Group's success to the outstanding members of the team – intelligent, driven professionals and experts in their respective fields. The Loken Group currently has 81 members and closed $530 million in volume and 2,135 units in 2018. They plan to grow to over 100 members strong by the end of 2019 with a goal to close 2,700 units for $700 million in closed sales volume.