Fenton Allen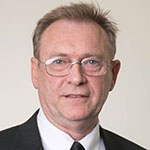 Fenton Allen brings 35 years of experience in 9 different countries, establishing and managing state of the art manufacturing facilities for such well-known companies as General Motors, Lear Corporation, Mattel Toys, and FreshBrew Coffee. He has worked as a senior executive in the food industry, toy industry, automotive, and aeronautic fields. Fenton's technical background includes: Director of Engineering for Rubbermaid Corporation, Manager of Development Engineering for Becton- Dickinson Pharmaceuticals, and Director of Quality Assurance and Technology Development for Comdial Telecommunications. His success in these large corporations came by merging his own entrepreneurial energy into their "all-too-often" bureaucratically constrained corporate cultures. An entrepreneur himself, Fenton's experience includes: CEO of Happy Valley Development – an engineering and manufacturing consulting company in Houston; Partnership in Dolce-Vita Coffee – a roast-to-retail company in California; and Founder of Forma Manufacturing – a mold and die making company based in Virginia. As a graduate of Engineering from the University of Michigan, Fenton believes education is a powerful base on which experience builds. While working overseas, this belief in education motivated him to work with local governments to establish a group of mold and die-making technical trade-schools in Malaysia, China, and Indonesia. These schools teach Drafting, computer aided design, metallurgy, plastics technology, tooling, and mold-making; and are currently graduating several hundred certified Toolmakers every year. He is a recipient of many awards and has been published in numerous journals and trade magazines.
Over the years, Fenton consulted many individuals, helping them plan and forge their own start-up operations. His approach to consulting involves developing success oriented behaviors and targeting positive growth solutions. He is a great believer in passion and perseverance. At the same time, Fenton recognizes that challenges facing start-up operations can be daunting and often overwhelming. Consequently, he teaches people and organizations to think forward and always have contingency plans.
Janice Anderson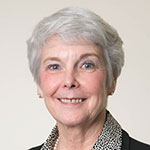 Janice C. Anderson has more than 40 years' experience in information management. In 1985, driven by her desire to provide the highest quality client service, Anderson founded Access Sciences Corporation, originally known as Access Information Associates. Today Access Sciences has more than 125 employees and provides consulting and managed services to large and small companies in the energy sector and other industries to assist clients in managing data, documents and other information resources as company assets. Anderson recently retired as an active consultant but continues to serve Access Sciences as chair of the board.
Anderson's civic involvement includes chairing the board of directors of Technology For All, a 501(c)(3) organization focused on empowering low-income and under-resourced communities through the tools of technology. She also serves on the board for Operación San Andrés, Baptist New Global (formerly Associated Baptist Press, and has served as member and chair of numerous committees at her church.
A graduate of the University of Texas at Austin, Anderson also received a Master of Science degree in library and information science from Florida State University. In her spare time she enjoys singing in the choir, spending time with her family, including five grandchildren, and traveling. Anderson is back for her second term as a WCE mentor.
Dianne Appolito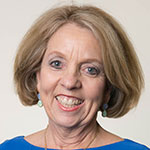 Dianne W. Appolito, LCSW is co-founder and CEO of Stone Creek Psychotherapy and Wellness Center, Inc. She obtained her Bachelor of Science degree in Political Science at the University of Houston in 1972, and her Masters of Social Work from the University of Houston in 1983. Ms. Appolito interned with internationally recognized systems therapist Dr. Harold Goolishian from UTMB. She has over thirty years of experience in the field of psychotherapy. She began a private practice in the West Houston/Katy area in 1983, where she gained extensive experience in systems therapy, family therapy, couples, adolescents and adults. Ms. Appolito is the leading expert in the Katy/West Houston area in assessing and treating AD/HD. In 2003, with co-founder Dana Debes, LCSW, she developed the business model that is now Stone Creek Psychotherapy and Wellness Center. The success of Stone Creek has resulted in its selection as one of the inaugural Cougar 100, University of Houston's top alumni developed businesses. At Stone Creek they have developed a multi-disciplinary team of licensed therapists to approach mental health with a unique concept called Neurosystemic Therapy.
Warren Barhorst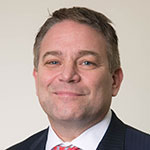 Warren Barhorst is the founder and CEO of the Barhorst Insurance Group (BIG), headquartered in Houston. Warren left the corporate world and opened his first Nationwide Insurance office in November of 1993, and since has developed BIG into the largest Nationwide Agency in the country with over $50 million in sales, 30 offices and 100 associates. BIG has been featured in Texas Monthly magazine's 'Best Companies to Work For' since 2006. Warren was honored as Ernst & Young's Entrepreneur of the Year in 2008 for the Houston Gulf Coast area.
Bob Bonsignore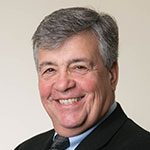 Bob Bonsignore brings a passion to counsel and to give advice to those prepared to accelerate their career's objectives and dreams. He has a wealth of experience in sales and sales management in energy markets, in capital, end-user and upstream Oils and gas businesses. Bob is a member of numerous organizations including the Houston Technology Center. This is Bob's second round of mentoring a WCE Student and we are delighted to have his experience, knowledge, and kind heart back again to bring a rewarding mentoring experience to our students.
Experience
1989 to October 2012. Employed by Puffer Sweiven Company, Stafford Texas
Held several positions in Sales and Sales Management serving broad Energy Markets in Capital, End-User and Upstream Oils and Gas Businesses.
2003 to 2012. Sr. VP and Board of Management Member
1978 to September 1989. Employed by Crosby Valve Company, Wrentham, Mass. (currently a TYCO Company), Positions located in New Jersey, Massachusetts and Texas.
1984 to 1989, Regional Manager, concentrating on markets west of Mississippi, east of Rockies. Staff of fifteen people
1978 to 1984, Various positions within Sales and Marketing including District Sales Management, Product Manager as well as Business Development Manager
Education
BBA, Marketing Management, City University of New York, 1974
Other Qualifications
Member of American Chemical Institute and Technology (ACIT)
Member of Instrument Society of America (ISA)
Member of Houston Technology Center (HTC)
Interests
Traveling, Cooking and Classic Car enthusiast
Logan Brown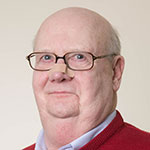 Career Summary
One of the acknowledged Deans of Houston's commercial real estate community, Logan has been involved in more than $1 Billion in commercial real estate transactions in his more than 30 year career. In May 2012 he left Grubb & Ellis after achieving Top 10 Producer Status for 20 of his 32 year career and formed his own firm. Logan Brown Commercial Real Estate, LLC specializes in Private Acquisitions/Dispositions, Strategic Portfolio Optimization, Tenant Representation and Stealth Services.
Logan has principally focused on the sale of multi-tenant office buildings but has also sold hotels, retail centers, industrial properties, land and apartments. His background has included development, banking and finance. He enjoys a city-wide reputation for thoroughness, diligence and honesty. He is a frequent speaker at O'Connor & Associates market update seminars, is quoted in the Houston Chronicle and Houston Business Journal, has been interviewed on NPR (National Public Radio) and has been a speaker and moderator on many occasions at the South Texas College of Law Continuing Education annual seminars.
Logan's background in banking, real estate development and finance coupled with 30 years on first-hand experience in Texas markets (from boom to bust and back again) make him uniquely useful to clients in articulating and executing portfolio strategies.
Professional Affiliations
Houston Council for Foreign Relations Membership Committee
Recipient of Distinguished Mentor Award from WCE
River Oaks Men's Breakfast Club
Houston Gulf Coast Chapter 20- CCIM Designation – Past President
Houston Board or Realtors, Texas Association of Realtors, National Association of Realtors
Christ Church Episcopal Cathedral
Education
University of Virginia – BS Business Management 1969
Culver Military Academy – 1965
Shelbyville, KY Public Schools
Hobbies
Hai Bui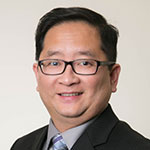 I was born in Saigon, Vietnam on May 21, 1967. At the end of the Vietnam War in April 1975, my immediate family escaped Vietnam on a merchant ship with nothing but the shirts on our backs. We arrived in Fort Chaffee, AR and was sponsored by the Lutheran Church of Newton, IA. It was in Iowa that I learned English and saw snow for the very first time in my life. My first job was a paper boy for the Newton Daily News. After two cold winters, my parents decided that warm weather was in our DNA. We packed and headed south to New Orleans, LA. It was in New Orleans that I learned the "soul of America"-jazz music, creole cuisine and culture.
At the age of 15, I applied and got accepted to become the first graduating class of the Louisiana School for Math, Science and the Arts, a public boarding school for the top 200 students in Louisiana. The school's energy and environment sparked my interests to become an entrepreneur. I formed and was president of two clubs-Mu Alpha Theta and the Economics Club. At the senior award ceremony, the Economics Club contributed $5000 to the school. For the past 30 years, the Economics Club donations have exceeded over $150,000. As for Mu Alpha Theta Club, the faculty sponsor honored me with the Hai Bui Award. Every year the school will honor the top leader of the school with this award.
Since I missed New Orleans and they gave me a full scholarship, I chose Tulane University. I majored in Biology. During one of my Biology's classes, my professor gave a scary lecture about AIDS. He inspired me to start Campus Organization of AIDS Prevention (COAP), the first in the nation. COAP educated Tulane students about AIDS and gave away thousands of condoms. This was my first great experience as a social entrepreneur. I learned to effectively educate and change Tulane students behavior by creating a long term plan campaign that got both the administration and all student leaders of Tulane to get involved. We raised funds by having concerts at AIDS Awareness Week and organized leading researchers at that time to give lectures. I also help to start other COAP at other universities. Seventeen Magazine gave me the honor of Top College Students to Watch in one of their issues. After graduating from Tulane in 1988, I moved to Houston and volunteered at the AIDS Foundation of Houston. I gave lectures and helped to organize at the University of Houston and Rice University. During one of my family dinners, my brothers told me that I got the volunteer backwards-I should make money first and then volunteer after 50 years old and not at 22. I reluctantly agreed and started a business with them. Twenty seven years later, I decided to go back to my first love: social entrepreneur.
DD Carpenter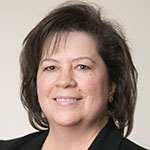 DD Hulsey-Carpenter is a 28-year veteran of the staffing industry and has expertise in virtually every possible staffing position making her uniquely qualified in the industry. As a seasoned recruiter and respected leader, DD has had great success in building teams skilled at identifying temporary associates for both private and publicly traded companies across a wide range of industries that includes both start-up organizations and Fortune 500 companies.
DD's professional experience prior to co-founding Adroit Partners was in an executive leadership role as the Vice President and General Manager for the central region of the United States for a global staffing firm with more than $1 billion in revenue. She had P&L responsibility and managed multiple branch offices and several client onsite operations for a $70+ million business unit where she was highly respected by her clients, team members and peers.
Drew Combs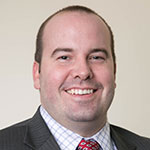 Drew Combs is an energetic native Houstonian on a mission to help businesses succeed so communities may prosper. He has experience in commercial real estate, building teams for organizations, providing job opportunities for individuals nationwide, advising and providing solutions for entrepreneurs and business owners alike regarding operational facets of business that are critical to the success and health of a business, and most recently is an entrepreneur himself.
He earned a Bachelors in Business Administration – Marketing, from the Neeley School of Business at Texas Christian University, as well as a Bachelors in Communications from Texas Christian University. While at TCU, he handled the kick-offs and long distance place kicking duties for the football team. After his senior year, he was given the College Football Rudy Award, an award given to a member of a D-1 NCAA football program who demonstrates exemplary character, courage, contribution and commitment as members of their teams and communities.
In his free time, Drew enjoys spending time with his wife & children, mountain biking, camping, volunteering, playing sports, working on cars, and writing music.
Mark Cook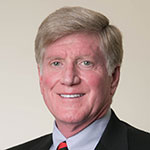 Mark was born on January 6, 1960 in Jacksonville, a small town in the heart of East Texas. His father was a natural gas pipeliner before retiring early on disability. Neither of his parents advanced beyond high school. Mark began to earn much of his own support in the 7th grade when he took a job at a small grocery store. For 8 years, he worked an average of 30 hours per week. After graduating from high school, he earned his AA degree from a local junior college, still working full-time. Mark had met his future wife when they were 10 years old, and they married in 1980. He decided that his education was complete, and he began working as a pipeliner for United Gas Pipeline. His wife's job took them to Houston in 1981, and without a college education, he found himself in various jobs that were ultimately unsatisfying. In the fall of 1982, Mark reconsidered his educational decision, and, based on success in a high school general business class, enrolled in Bauer in the Accountancy and Taxation department and took a part-time job in a sporting goods store. He graduated from Bauer in July 1984 and accepted an accounting position with Houston Natural Gas, which was soon to become Enron. In the era before computers, there was great discrepancy in the records of natural gas flows on pipelines. Reconciling the books was a job that no one wanted, so Mark accepted the challenge and thrived in the environment. He developed skills that brought him to the attention of a headhunter for a new company called Natural Gas Clearinghouse, which he joined as the 40th employee. A few years later, NGC became a powerhouse in the energy business, and eventually became Dynegy. In 1994, Mark joined TPC Corporation and during his tenure there, moved from accounting into natural gas storage development and marketing. At that time, long-term contracts for natural gas storage were the norm. Mark helped create a system called "Hub Services" for short-term storage contracts. This opened up the storage market to a whole new customer base, and earned Mark the nickname of "Hub Stud (or Hub Dud-depending on what kind of month he had)." He held a similar position for 2 years in Kansas City with Aquila before the industry-changing Enron implosion, at which time Aquila moved him back to Houston to assist in selling all natural gas assets and closing the office in 2002. Subsequently, three business associates and Mark decided to form a partnership to develop natural gas storage facilities. They created SGR Holdings, LLC. Labor was divided into four categories: sales and commercial operations; financial; construction, operations, and engineering; and geology and solution mining. Mark was the salesman and responsible for all commercial operations. The company developed several large projects over the next nine years and sold the last project , SG Resources Mississippi, LLC to Plains Energy in February 2011. For most of that 9 years, there were no salaries or benefits. The four partners paid the office rent, copier rental, admin support, etc. It was a long risky proposition to take peak earning years and put them into a job that "cost" money instead of earning money! Mark has been retired since the summer of 2011.
Cristina Corey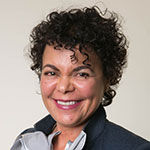 My name is Cristina Corey. I am a Brazilian-American who came to Unites States after getting married. I attended a catholic University in São Paulo, Brazil and two years after graduation I was opening my first practice as a family dentist. A year later I went back to school and I got a degree in Oral Surgery. After 17 years and a health career I met my husband, married him and move to Michigan.
In 2008 I graduated as a Professional Chef at Great Lakes Culinary Institute in Traverse City, Michigan. The Institute program is based on traditional French culinary techniques, which I modify to create my personal style. When I created I COOK 4 U the idea was to help the house wife, the moms, but also the busy working woman to cook something easy but nutritious, something affordable but healthy.
What started as cooking classes is now a very personalized service. I teach, entertain and cook according with my clients need or necessities. I am a very active person. I ran three marathons and I have done all kind of sports but always willing to learn new ones. I speak Portuguese besides English and understand some Spanish but I want to learn how to speak Spanish too. I am on the board on a small women's club called International Ladies Club of Kingwood which helps women from all over the world to start a new chapter in USA.
Keith Cox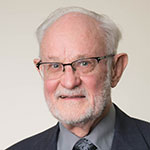 Keith Cox was born in Austin, TX and graduated with a BBA (Accounting), MBA and Ph.D. (Marketing) from the University of Texas. He was a professor at the University of Houston for 46 years.
Dr. Cox was the national president of the American Marketing Association (AMA) in 1979-80. He served on the advisory committee for the Bureau of the Census in Washington DC. He taught in the Madrid Business School in 1990 and the Texas Consortium Exchange Program in London during 1993.
Dr. Cox served as chair of the Marketing and Entrepreneurship Department at the University of Houston from 1981 to 1996. He received three teaching awards at UH.
In 1979, Dr. Cox received the Outstanding Business School Alumni Award from the University of Texas. In 1980, he received the Marketing Man of the Year award from the Houston chapter of AMA. He was awarded the Wayne Lemburg Volunteer Award from the national AMA in 2003.
Ralph D'Onofrio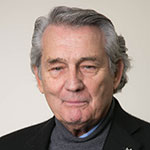 Ralph D'Onofrio brings to his consulting practice, D'Onofrio Management Works, more than thirty years of successful marketing and management experience.
Ralph's practice is devoted to providing marketing strategy decision support in the areas of, Brand Management, Product Development and Pricing and Marketing Management. Using his highly focused marketing expertise and wealth of experiences, Ralph then creates Business Designs that will help capture value from these strategies.
Currently Ralph devotes much of his energy to helping owners of privately-held businesses succeed by making sure their business is "On Purpose" to support the dreams and plans they have for themselves and their families. This process aligns the mission of the business with the personal goals of the owner to develop a successful well-run organization, create exit strategies and manage family issues in a positive manner.
Since starting his practice, D'Onofrio has had engagements with large, small and medium capitalized privately held companies, along with divisions of Fortune 500 companies. Experience includes Dana Corporation, First Brands Corporation, Hughes & Luce LLP, Intermagnetics General Corp, New Century Financial, Penske Auto Centers, SPACEHAB Inc., Sun Company and Welsh Enterprises.
Prior to the founding of his independent practice, Ralph was Executive Vice President of the Pennzoil Products Company. Ralph's responsibilities included Brand Management of the number one selling motor oil and the number two selling brand of automotive chemicals in the United States. In addition he oversaw Pennzoil's National Account Department. His prior responsibilities included Vice President of Consumer Products for Pennzoil.
Ralph is a member of the Silver Fox Advisors, a group dedicated to assisting owners of privately held businesses to improving their enterprises through mentoring & consulting; and was an Executive Professor at the Wolff Center for Entrepreneurship, C.T. Bauer College of Business at the University of Houston.
Ralph currently serves on the Boards of two privately held companies.
Hossam Elbadawy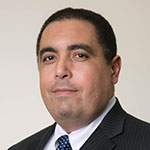 With over 22 years' experience in operations, strategy, product development and investment management, Hossam is CEO of Tercel Oilfield Products and Senior Operating Partner at Lime Rock Partners.
As the CEO of Tercel, Hossam implemented a roll up strategy to create a highly differentiated well construction product company. This included sourcing and executing three acquisitions, one divesture and integrating a total of seven acquisitions. The Tercel team under his leadership has successfully re-engineered the company corporate strategy and market position that resulted in moving the company from a collection of products sold on features and price to a highly differentiated product portfolio. A portfolio that is well positioned in the Horizontal and Extended reach segment - the fastest growing segment in the well construction market, resulting in doubling the revenue in 3 years.
Hossam Elbadawy joined the Lime Rock Partners team in 2010 as a Senior Operating Partner and successfully executed three investments, in addition to his role in Tercel. Currently, Hossam serves on the board of directors of Tercel, Geodynamics, and TGT Oil and Gas Services. Prior board positions included AccessESP.
Hossam began his career as a field engineer with Schlumberger in Africa and steadily worked his way through the corporate ranks holding executive positions such as Vice President of Global Manufacturing. In that role he managed the operations, strategy, lean manufacturing implementation and systems improvement for Schlumberger's manufacturing efforts worldwide, managing forty six plants in six countries. He also served as General Manager, Rosharon Technology Center, one of the largest product and technology development centers in Schlumberger. He also held various other business development and corporate strategy positions over the course of 17 years in Schlumberger.
A graduate of Ain Shams University (B.S.) and the Kellogg School of Management and McCormick School of Engineering at Northwestern University (M.B.A., M.Eng.).
Margarita Farmer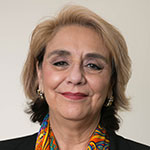 Entrepreneur, mentor and consultant, Margarita Farmer utilizes her proven negotiating skills and organizational savvy to assist in structuring companies, providing perpetual training and implementing new technologies as they become available. She inspires entrepreneurs to create and sustain an environment which encourages excellence and motivates productivity.
As co-founder and COO of US Signs and US Signs and Service, she was instrumental in growing the start-up sign company into a large virtual sign company utilizing a network of 800 installers and 20 manufacturers, while managing the in-house staff of Project Managers and Service Coordinators. The most important key to the company's success was recruiting and training vendor organizations so that all parties would operate efficiently, maintain quality control and uphold the reputation of her organization; all while maintaining profitability for each of the parties concerned.
After 31 years of successful operation, she and her co-founder sold US Signs for full value. It is not surprising that Margarita has now turned her depth of knowledge and experience towards working independently to help other entrepreneurial companies achieve the same measure of success by restructuring their companies and redesigning their methods. She is presently consulting with a growth-oriented, high technology information systems company. As Ms. Farmer points out, "All successful companies are necessarily customer service driven, so they must engineer their organizations to efficiently deliver the service levels and products their customers/clients expect."
Recognition of her business success and leadership skills is evidenced by her membership in, and Southwest Chairman of, The Committee of 200, an organization of highly successful women executives and entrepreneurs based in the United States, but whose influence and work is conducted globally. Ms. Farmer is comfortable participating with individuals and groups on any continent, or dialoguing on panels with business professionals, professors and university students like Pepperdine, Fudan (Shanghai), Tsinghua (Beijing) and Pretoria (Johannesburg) Universities.
What sets Margarita Farmer apart is that she understands the motivation and challenges which confront the entrepreneur; she knows every step, pitfall and triumph because she has lived them all. She is particularly well qualified to instruct the person who sets out to create a new business enterprise that can ultimately provide jobs and careers for many industrious people. She understands the importance of building a company of service-oriented people who can cordially and competently deliver the products and services their customers and clients have a right to expect because she has done all of that.
Her "down to earth" style is simultaneously confident and humble, making her an ideal mentor and consultant for people who are just setting foot upon the path of entrepreneurship, or for those who are facing any of the many challenges which constitute the adventure of growing a business.
Eileen Fenton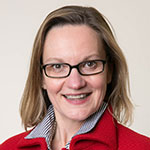 Eileen Fenton has led three successful digital media start-ups, including, PORTICO, a first-to-market preservation service, which she founded in 2006. Today PORTICO archives more than 40 million online digital articles and books ensuring their availability to future generations of readers. PORTICO broke even four short years after launch and now generates more than $5 million annually from nearly 3,000 clients around the world. Prior to relocating to Houston in 2014, Eileen led a 200-person engineering and product development team at ITHAKA, a digital media company driving innovative uses of technology in higher education. As Executive VP she managed a digital research platform sustaining 5-9 million unique visits monthly by faculty, students and teachers from six continents.
Eileen has a Masters of Science in Information from the University of Michigan and a Master of Arts in English Literature from the University of Kentucky.
Sean Graham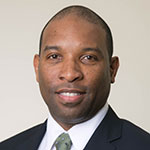 I've help build Blinds.com over the past five years. My success in Call Centers, Business, and Ecommerce is the result of a large appetite for hard work and building deep and lasting relationships with internal and external customers. I have a very strong focus on skill development, backed up by strong business acumen and extensive management experience.
As the Director of Sales my role is the relentless pursuit of skills development for all call center employees. GCC has grown to $130 million in revenue, including three acquisitions and recently merged with The Home Depot Corporation, the largest Home Improvement Store in the world. Ranked #192 of all U.S e-commerce companies, #1 e-commerce company in Houston, and the world's #1 online retailer for blinds, shades, and other window coverings.
Recently awarded the prestigious AMA Marketer of the Year (2009), Call Center of the Year (2010), Best places to Work in Houston by both the Houston Business Journal and Houston Chronicle (2010,2011, 2012, 2013) and Top 50 Most Engaged Workplaces in the United States (2012). Voted Healthiest Employers for 2012 by Houston Business Journal. Most recently voted as the #1 Best Place to Work in Houston by the Houston Business Journal. 2013 Stevie Award Winner for Telesales Team of the Year.
Ed Greene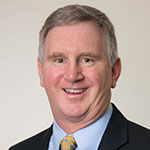 A 30 year veteran of the petrochemical and oil & gas industries, Ed has shown the ongoing genetic defect for new business development in a corporate environment. Whether it was introducing polyethylene into fibers, managing the development efforts to create new food packaging technologies, leading the entry into (and exit from) biofuels, building new polymer and chemical businesses for 2 Fortune 100 companies, or launching a refined products export terminal, growth and "intrapreneurship" have been a consistent theme throughout Ed's career. These experiences have given him unique perspectives on running profitable businesses, including the organizational imperative of establishing a "growth culture" and the critical need for a robust pipeline in any business.
Now an executive in the midstream industry, Ed is pleased to return to the U of H Mentoring program for a fourth time. He hopes he can help this year's future entrepreneur as much as his last 3 U of H students have helped him.
Ed earned a Bachelor of Chemical Engineering from The Georgia Institute of Technology. He lives inside the Loop with his wife Robin.
Brandi Harleaux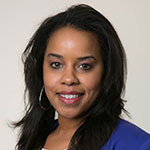 Brandi Harleaux is the Chief Operations Officers for South Post Oak Recycling Center; a Houston based scrap metal and electronics recycling center. SPORC is her family owned business that opened in 1994. SPORC specializes in buying and selling nonferrous and ferrous scrap metals such as aluminum, copper, alloys, steel, iron and the like.
As the COO, Brandi wears many hats and some scope of responsibility includes, setting strategy, business development, customer relationship management, identifying new markets, setting the marketing strategy, overseeing internal processes and driving the people strategy.
Prior to joining her family business two years ago, Brandi worked for Disney in the Consumer Products and Interactive Media division based out of Glendale, CA. She was the head of the divisions Learning and Organizational Development team within Disney Interactive Media Group; the division of The Walt Disney Company responsible for the creation and delivery of Disney branded interactive entertainment and informational content across multiple platforms including online, mobile and video game consoles around the globe.
In this role, Brandi was responsible for Leadership Development, Organizational Development, Internal Consulting Services, Talent Management & Employee Engagement Surveys. As an internal OD executive and coach in a global business of 3,500 employees she partnered closely with Business Leaders to drive planned change, organizational design and various initiatives pertinent to achieving strategic business priorities.
Prior to Disney she worked in the same field at various organizations including Southern California Edison, Target Corporation & Northrop Grumman.
Over the span of her career and now in her business, she has leveraged expertise in people skills and hard core business skills - which is now often referred to as soft skills and hard skill.
Brandi holds a B.S. in Psychology with a Minor in Business Administration from the University of Houston, M.S. in Industrial Organizational Psychology from California State University and an M.B.A from Pepperdine.
Brandi lives between Houston and Los Angeles with her husband Carl. Her faith, family, business, friendship and health are top priorities in living a balanced life. Brandi describes herself as a lifelong learner who also enjoys traveling the world, yoga, pilates, spinning, hiking reading, massages, quality time with her husband, "girl time" and let's not forget her two favorite shows: House Hunters International and Scandal.
To prove she's a lifelong learner, she recently embarked upon the game of hitting a little ball – golf.
Richard Helmey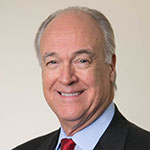 Dick Helmey has been a faithful and consistent supporter of the University of Houston. He is President of Campus Document Systems operating under University Copy Centers (serving UH, UH Downtown, Rice and HCC) These printing, graphics and marketing services are generally assessed to be the best service within the University.
His background has been in the consumer products area having worked with Coke Foods (think Minute Maid) as well as having been director of marketing for Houston's Seven Up Bottling Distributorship. He has been an enthusiastic volunteer for the WCE mentorship program, and received the Excellence in Mentoring Award.
Jason Jimenez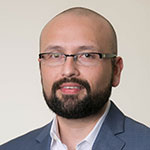 Jason Jimenez owns and invests in an array of businesses that collaborate with and deliver services to local, national and international clients. As the owner and a Principal of Redstone Business Holdings, LLC (RBH), Mr. Jimenez co-leads the holding company's subsidiaries. He serves as chief executive officer of both Redstone Natural Resources and Redstone Capital, and chief operating officer of Redstone Consulting. These companies help buyers and sellers of minerals and agricultural product, and delivers business consulting and financial solutions to clients in the United States and abroad. Mr. Jimenez also owns Red Wheel Logistics, which is a trucking/transportation company that supports oil fields services by moving earth, rock, and minerals; Jason Jimenez Insurance Agency Inc., which provides property casualty, commercial, individual / group health and Life insurance; and the International Resource Group (IRG), which is an organization comprised of midsize to large businesses that collaborate with investors domestic and internationally in investing in the United States, IRG will assist in creating, expanding, and/or build new businesses. Their services range from the creation of off-shore bank accounts, immigration assistance, architecture and engineering, real estate development, construction, public relations, marketing, EB5 navigation, and other services. Its mission is to inject money into the local economy while building job growth.
Prior to becoming a business owner and investor, Mr. Jimenez served as office manager of Gonzalez Insurance Agency Inc., and he studied business administration and marketing at the University of Houston Downtown. He is the recipient of various awards, including Houston's 2014 "40-under-40", National Republican Business Man of the Year, and has been ranked in the Top 3% in the nation as Farmers insurance agencies in the Country. He has and currently serves on various boards, including but not limited to, Youth Aid (Executive Director) and Fanatical Change Foundation. He has delivered numerous speeches and presentations to the insurance industry and Entrepreneur organizations nationwide. Jason is an avid family man, serving as a coach on his daughter's elementary school soccer team.
Kristi Johnson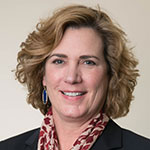 Kristi Johnson is a 28-year veteran of the staffing industry with experience in executive leadership, business development and program management. Prior to co-founding Adroit Partners, Kristi was the Senior Vice President for the central region United States during her 12-year tenure with an international staffing firm, three years with a global industry giant specialized in accounting and finance where she had full responsibility for managing several business lines for the $70 million Houston market, and ten years of sales and branch operations management with a regional staffing services firm.
Kristi prides herself on her partnership driven strategic approach she has with her clients by discovering and recommending solutions for some of their toughest business challenges.
Kristi is a native Houstonian, attended Texas A&M University, and is a former board member of National Charity League. When she's not working, Kristi enjoys cooking, watching college football and spending time with her family and friends.
Dimitri Karastamatis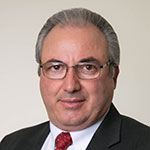 Dimitri Karastamatis is over CenterPoint Energy's intrastate and mobile natural gas pipelines. He received his undergraduate degree in Mechanical Engineering and his MBA, both from the University of Houston. Dimitri is also a registered professional engineer, a patent holder, and a published writer. An entrepreneur at heart and hands on leader, over his career Dimitri has held various leadership positions in different industries, and held several board and advisory positions. This is Dimitri's third time to participate as a WCE Mentor.
Steve Lind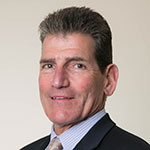 Steve Lind is an aggressive, enthusiastic manufacturing executive driving Operational Excellence in all business processes to deliver dramatic bottom line results. He recently served as Chief Operating Officer with Visual Comfort & Co., implementing lean processes, 5S, safety management and Operational metrics. His hands-on project results included a 40% increase in Chinese supplier shipments and 35% increase in domestic productivity.
As Director of Manufacturing at National Oilwell Varco's Pressure Control Group, managing 600 persons to ship $1 billion of Subsea Blowout Preventer systems. His teams delivered $35 million additional profit through a 20% productivity improvement and another $6 million through fabrication fixture development.
Prior to 2010, as VP Global Quality and Operational Excellence at Dresser, Inc., he defined and drove implementation of the growth strategy to double the output of the division to $1.3 billion through the 10 factories worldwide. He has implemented strategic policy deployment, lean six sigma and operational excellence at three companies in his career, driving dramatic cost reduction and profit improvements, yielding over $8 million in annual savings.
Steve has an MBA from University of Northern Iowa, Industrial Management Bachelors Degree from Purdue University, and Manager of Quality/Organizational Effectiveness, Project Manager and Six Sigma Blackbelt certifications.
Fred Lowe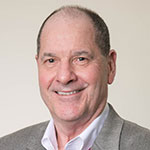 Fred is a native Texan and graduated from the University of Texas with a BS degree in Chemical Engineering.
After graduation, Fred joined Exxon Company, USA, now ExxonMobil Corporation. His corporate career spans over 35 years and is filled with organizational diversity, having held executive leadership positions in marketing, real estate and warehousing operations. Fred also served as the security manager for all of Exxon USA's personnel and physical assets.
Fred retired from ExxonMobil in 2002 to establish BMS Connections, LLC, a company dedicated to enhancing both individual and organizational performance through improved quality of thinking. He has successfully coached executives, taught leadership concepts and developed teams in numerous companies including ExxonMobil, BP, Bracewell & Giuliani, CBRE Real Estate, Insperity, Aero Mechanical Industries, and Carlton Staffing.
Fred is a lay leader at Chapelwood United Methodist Church. He's also active in Brigid's Hope, where he has designed and delivered programs to help former inmates of the Texas penal system get their lives back on track, and in Kairosprison ministry at the Walls Unit in Huntsville, where he is the past Chairman of the Walls Advisory Council.
Fred and his wife, Donna, reside in Houston where they enjoy many outside activities together including biking, hiking, and skiing.
Debye Lurie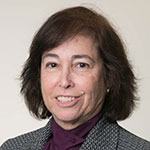 I recently happily retired to Houston. I worked for New York State for almost forty years in Personnel, Employee Training, and Labor Relations. I have a master's in criminal justice plus various course work in whatever areas interested me at that time.
I am still married to the same patient person for over forty years, and have two wonderful sons, two lovely and great daughters-in-law, and three almost perfect grandchildren. Perfection would be boring. Since retiring, I have volunteered for a variety of organizations and am discovering Houston. I am truly looking forward to working with my mentee.
I have a BA from SUNY at Stony Brook in anthropology and an MA in Criminal justice from SUNY at Albany. I worked for the federal government for one year and then almost forty for NYS government. At first for the State Education Department in Personnel then for the Division of Criminal Justice Services in Personnel and training. I then went to the Department of Transportation as a training supervisor. I led large scale initiatives and was given an award by the Engineering Department for the work I did for the agency. I also received the Commissioners Management Productivity Award for another assignment. That came with a cash supplement. I then went to the Bureau of Labor Relations where, I additional my usual assignments I volunteered for and was given the "unusual." Anything different that came to the office, including mediating between bureau directors and the quality program.
I received a promotion to the Office of Children and Family Services, which is a combination of social service functions and the juvenile justice system. I supervised and trained staff and handled a full case load, in addition to multiple committee assignments and committee chair positions. I was promoted to Assistant Director. I twice served on the State's contract negotiating team with the states largest employee union. As part of my job I negotiated settlements with union officials, conducted arbitrations, held hearings, ghosted speeches for Commissioners, wrote manuals and continued to train employees.
I served as chair of the agency's Workplace Violence Committee. I created the program, with our legal staff, worked with the trainers to create a mandatory training video, wrote all memorandum relevant to the program, created a teleconference, and generally did everything necessary to set up the program and meet legal requirements.
My hobbies included mediating, teaching junior achievement (I have now volunteered locally) teaching for the Red Cross, reading and aerobics.
I am most proud of a project I initiated and led at the Transportation Department. Through my efforts, many employees were able to attend literacy programs. Our employees had to take a written test (the reason for the literacy programs) in order to obtain Commercial Drivers Licenses and keep their jobs. I set up the training and assisted the Governor's Office of Employee Relations in creating training for other State agencies. Our employees passed the test with a 99.6 percent passing rate.
Kathy Mackey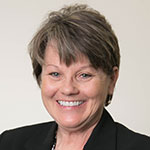 Kathy is a strategic marketing consultant and veteran of new ventures. Her experience spans the industry- in pharmaceuticals, health benefits, mobile medical apps, EHR, e-prescribing, patient education, grass roots audience development and community management.
An early adopter of mobile health technologies, medical apps and med tech gadgets, Kathy spent years curating stories from physicians about healthcare and their patients on Twitter. At Blausen Group, a global medical animation company, she was instrumental in creating online presence and leading a medical grass roots movement encouraging the adoption of one of the first mobile medical apps.
Kathy's early years in healthcare began at GlaxoSmithKline. At Halco Life Safety Systems, a specialty systems integrator, Kathy was involved in new business development for electronic health records for the Long Term Care Market and Mobile e-Prescribing. She trained and assimilated new engineers at Lockheed Martin in Orlando, Florida.
In 2010, Kathy was listed as a top 50 healthcare pundit and recently ranked in the top 50 influencers of wearable tech by London based Onalytica.
She earned a BSBA from Appalachian State University in NC and now resides in Houston, home of the Texas Medical Center where she is active in the entrepreneurial and medical communities.
John McCann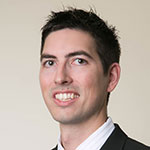 John McCann is a Houston native and 2010 alum of the University of Houston Wolf Center for Entrepreneurship. His main company is First Place Supply, which he took over in late 2008 while working on his degree. He has grown the company from less than 500k in annual revenue to a multi-million dollar operation with offices and warehouses in multiple states. He specializes in government contracting and eCommerce. He loves SEO, SEM, Analytics, 3D Printing, and just about anything technology or business related.
Prasant Pallikandi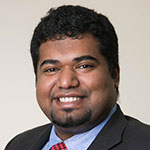 Prasant is Chief Creative Officer and Partner at Ganancia360. Prasant's vast qualifications include a Bachelors Degree in Communications from Loyola University India and a Masters in Advertising and Public Relations, with high honors, at Deakin University in Melbourne, Australia. The international scope of his education and experience enabling him to tackle local challenges with a global outlook. A former ad man at BBDO India, Prasant broke off from the 'Big Agencies' with a dream of bringing the magic of brands to small and medium businesses. His subsequent career has seen him build an international portfolio and establish thriving businesses in his birthplace of Chennai, India and an office his new home, Houston TX, USA. His enduring passion for excellence has driven his work to international regard and to lucrative results.
Zeyn Patel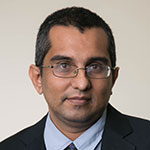 Born Lusaka, Zambia in Africa, I have been in Houston since the age of 7 and attended University of Texas where I majored in Government. After finishing college I worked as a corporate trainer before joining the staffing industry by opening up the Houston branch of an Austin based staffing company. At present, I manage the operation of a Houston based staffing company, Argus Talent.
I am the founder of an International Competition for high school aged kids - Muslim Interscholastic Tournament (www.getmistified.com). This competition is now in 13 cities across US and Canada.
I am married with 2 kids, active in various non-profit work throughout Houston and chaired the food committee for World Refugee day.
Michael Piana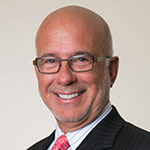 Michael Piana currently is owner and president of MRP Resources LLC which provides consulting services to clients around the world. These services include handling contracts, legal and personnel issues and negotiations, executive management, oversight of drilling programs as well as overseeing bankruptcy and arbitration negotiations. Michael was the Sales and Marketing leader in PreCheck, Inc a company that provided healthcare background checks. Michael is a board member of Rothko Chapel .This is Michael's second experience with a WCE student.
Ken Proctor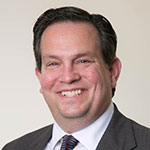 Ken Proctor began his career in the footwear industry as a sales representative for a progressive yet entrepreneurial start up. Through company changes and promotions, Mr. Proctor became President of the second largest, multi-million dollar kids' brand. In 2007 after seeing the need to evolve the margins retailers were making in the industry, Mr. Proctor developed a proprietary system allowing for greater profitability for the retailer and launched a company based on this premise. Building the company to three international distributors, Amazon, Zappos and numerous brick and mortar retailers as customers, Mr. Proctor sold the company to a competing brand in 2014.
Transitioning to a new career, Mr. Proctor is now a Vistage Chair, business/life coach and Instructor at Accelerated Professionals - a business devoted to developing mid-level managers for C - Suite assignments.
Professional Background:
Founder/CEO of Twig Footwear, LLC
President of Jumping Jacks Footwear
General Manager, Ecco USA
Education: BS from The Whitman School of Management, Syracuse University.
Boards and Organizations:
Accelerated Professionals – board member
Accredited as a certified business coach –Vistage International
Maria Rios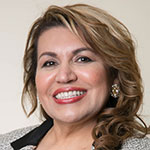 Maria Rios has turned trash into treasure! She is the Founder President & CEO of Nation Waste Inc., a fully-certified Commercial Solid Waste Disposal & Recycling Company and Portable Sanitation Services, to small business owners, the fortune 500 companies, and government. First female, Hispanic-owned waste removal companies in the United States in a predominantly male industry.
Rios, who emigrated from El Salvador as a child, came to the U.S. to pursue an education. She received a BA from the University of Houston. Upon graduation she purchased two trucks and Nation Waste was born. Today, she has a fleet of over 25. As a Goldman Sachs Scholar, Rios has expanded her operations and product line, which has resulted in a multi-million dollar contract with the City of Houston. She was named one of Houston's Most Influential Women by Houston Woman Magazine, Female Entrepreneur of the Year by the Houston Hispanic Chamber of Commerce, and has been recognized by the White House and the Texas Governor. Maria won the 2013 Fortune Most Powerful Women Entrepreneur Award for her innovative and ground-breaking business model. The Greater Houston Women Chamber of Commerce 2014 Breakthrough Women Award.
Awarded as one of 100 most intriguing entrepreneur by Goldman Sachs Builders & Innovators 2014.
Maria is committed to the community by her support by donating time and money to different non-profit organizations. Serving as an Executive Board member of the Houston Hispanic Chamber of Commerce, the Greater Houston Women Chamber of Commerce board, USGBC, The Houston Food Bank, and is an appointed by Mayor Annise Parker to the City of Houston advisory Board.
Maria maintains her own success and encourages others to achieve the American dream. "The Sky is the Limit!"
Moises Solis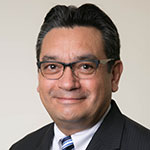 Moises Solis is a training and development specialist working with Enterprise Holdings. He is also the founder of Create INterest – a company that specializes on coaching career minded professionals who understand the importance of boosting their influential presence as a way to be effective leaders. He is a career coach and skill trainer with over 21 years of experience in working for fortune 500 corporations in sales and management.
Throughout Moises' career, he realized that his greatest impact to organizations is to help guide career minded professionals to build enduring results - the kind that creates increased credibility, influence and bottom-line results. Encouraged by many to take his message to a broader business audience, Moises' coaching career now benefits many individual clients, group associations and businesses. He is frequently sought after as a coach of emerging and mid-career professionals as well as speaker. His uncanny sense of picking up behavioral traits from successful professionals has benefited many. His audiences often say that Moises has great ability to translate complex concepts into a step-by-step framework - suitable to those who want practical ideas on creating meaningful professional brand-differentiation and bottom-line results.
It's rare to find a coach, speaker and skill trainer like Moises who blends passion with smart experiential practice and intelligent articulation of how to get things done.
Al Spinks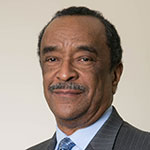 Al Spinks is an author, speaker, proven leader, entrepreneur, Silver Fox Advisor & life/performance coach. While serving as an enlisted man aboard nuclear submarines in the US Navy, he was selected to take part in a leadership program where he earned a B.S. degree (Aerospace engineering, University of Texas, Austin) and was promoted to the rank of 2nd Lt. (USMC). He then qualified as a Naval Aviator and flew in high performance, tactical jets (EA-6A) from the decks of 4 aircraft carriers.
After ten years of active duty military service Al resigned his commission and was employed by IBM to market mainframe computers. While at IBM Al, learned how to use technology in order to streamline business operations. Additionally, Al yearly surpassed all of his marketing objectives and was selected as the Marketing "Rookie of the Year!"
After five successful years with IBM Al became an entrepreneur by striking out on his own and starting a business from scratch. In 1995, Inc. Magazine recognized his business, as one of America's 500 fastest growing, privately held corporations by including it in their Inc. 500 list.
On two separate occasions Al's information technology firm was provided the opportunity to replace all desktop computers in the prestigious Mission Control Center (MCC) and Mission Operations Directorate (MOD), located at NASA's Johnson Space Center in Houston, Texas. These were high stress (deadline driven) contracts. On both occasions the deadlines were met and performance was exceptional.
Al has served as a committee/board member for many organizations. He was elected chairman of the board for both the Clear Lake Area Chamber of Commerce and the Clear Lake Metropolitan Ballet. Al now serves on the board of directors for the Silver Fox Advisors.
Al uses his real-world experience to:
Create and develop strong leaders through use of his unique 3R framework.
Mentor business executives through growth and startup phases (both from an entrepreneurial and intrapreneurial approach).
Provide a simple, flexible and powerful approach to improve the health, functioning and well being of clients by identifying and eliminating the effects of stress, limiting beliefs and emotional blocks.
Al is the author of two books:
The 3R's of Spiritual Growth – Published by Victory Press, October, 2009
The Secrets to Real Success…No One Ever Told You! – Published by Al Spinks and Associates Presentations, March, 2013
Jerry Tarnopol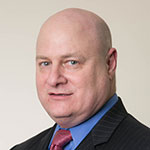 Jerry Tarnopol is an accomplished professional with more than 25 years of senior-level experience in SBA lending, business development, organizational restructuring and a host of other areas critical to the success of financing business acquisitions.
Since 1983, Jerry has been involved in all areas of business administration, from managing payables and receivables to sales, quality control, customer service, employee hiring and training.
As President and CEO of United Financial Resources, he helped start-up businesses and established organizations secure SBA 7(a) and 504 loans for working capital, equipment, inventory and real estate. During a 13-year period, he closed more than 200 SBA loans and also assisted several Houston banks in establishing their own SBA 7(a) lending programs.
Jerry transitioned from operating his own SBA-approved lending organization when he joined Comerica Bank as Vice President and Regional Sales Manager for the bank's South Texas region. While in this capacity, he managed the bank's Business Development team and enhanced communications between the bank's departments and its SBA lending team.
He also served as Director of Business Development for UPS Capital where he managed the company's business development efforts in a five-state region. Most recently, he served as Vice President and Business Banking Team Leader at Huntington National Bank where he built a lending team covering 45 states responsible for $60 million in annual loan production.
In 2009, Jerry joined Houston-based Integrity Bank to lead its new SBA lending unit. The bank was named an SBA-approved lending institution in May 2009. The SBA group has been in the top 10 SBA lenders in Houston since 2010.
He is an active member of the National Association of Guaranteed Government Lenders where he participates in the Association's Membership and Lender Service Provider Committees.
A graduate of the University of Texas at Austin, Jerry is trained in SOP 50-10, the SBA's updated Standard Operating Procedure for lenders, Certified Development Companies and SBA personnel.
Salty Thomason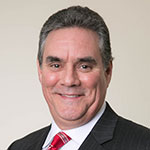 In a phrase, Salty Thomason is best described as a lifelong learner and a culture change leader. After graduating from The University of Texas in Austin with a Bachelor of Business Administration, he worked in sales and sales management for over thirty years in the electrical supply industry. Most recently, he was the CEO and principal owner of Pella Windows and Doors of Houston, increasing customer satisfaction, employee engagement and doubling revenue over eight years.
Over the years, he added to his knowledge base by adding certifications such as Certified Professional Manufacturer's Representative (CPMR) and Certified Graduate Associate of the National Association of Home Builders. Additionally, he was recognized early as a leader among leaders, which brought him recognitions, awards and that ultimately led him to numerous board roles. He has served as the President of the Houston Chapter of the National Electrical Manufacturer's Association, Board member for the Houston Area Illumination Engineering Society, HomeAid Houston Board member, Texas Repertory Theatre Board member and he served on the National Distributor Advisory Board for the Pella Corporation. He was named The Greater Houston Builder's Association Remodeler's Council Associate of the Year and in 2013, he was named Small Business of the Year Award Finalist, an honor bestowed by the Small Business Development Center. A voracious reader and a dedicated member/supporter of his Vistage International group, Salty continues to identify new and better strategies for building and maintaining productive team and customer relationships.
Salty has lived and worked in the greater Houston area for most of his life. He has been married for over 38 years to wife Barbara who serves as the president and CEO of the Houston Northwest Chamber of Commerce. Salty and Barbara have two grown children, both of whom live in Texas. Jillian, age 32 years, is a licensed professional counselor in private practice in Houston and son Tyler, age 28 years, is a petroleum engineer for EOG Resources in San Antonio.
Nelson Vanegas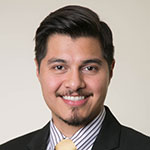 Nelson Vanegas was born in El Salvador during the country's civil war. At the age of one, his family came to the United States as political exiles. Nelson was raised with the 'si se puede' mentality. His love of music, video, and technology was apparent from the start. He built his first home recording studio at the age of 15. By the age of 18 he had partnered with a local tattoo shop and opened up a recording studio in a room adjacent to it. Nelson went on to graduate from the University of Houston with a degree in Mass Media Production and a minor in Marketing. While in college he landed his first job as a tech for a Spanish AM News station. A few years later Univision Radio offered him a job as a producer for their hip-hop station. There is where he met his future wife. Together they launched a multimedia production and marketing company. Nelson also continued to grow within Univision. Through hard work and innovative ideas he was promoted to Production Director and worked with the company to incorporate and view social media as a sellable platform. In 2012 him and his wife found their life purpose; to help others. The formation of Goodspero came from this newfound purpose. All their time and energy are now focused towards that one goal.
Barry Wilken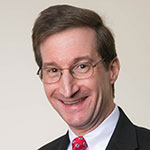 Barry Wilken is the Treasurer and Controller of International Cellulose Corporation, a leading manufacturer and distributor of commercial thermal and acoustical insulation products. Prior to joining International Cellulose Corporation in September 1995, he served as the Assistant Controller of Slick 50 Corporation, a marketing and distribution company of aftermarket automotive lubricants until the company was acquired by Quaker State.
Barry graduated with a BBA in Accounting from the University of Houston in December 1991. He earned the designation of Certified Public Accountant in March 1993. Barry joined the American Institute of Certified Public Accountants, the Texas Society of Certified Public Accountants and the Houston CPA Society in March 1993. Barry served on several committees since joining the Houston CPA Society and was elected the Society President for the year 2005-2006. Barry continues to be active in the Houston CPA Society as well as serving on the Board of Directors of the Texas Society of Certified Public Accountants. Barry is currently serving as the Treasurer of the Bauer Alumni Association.
Catherine Woodruff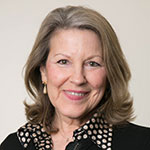 Catherine is a Managing Director, Portfolio Manager and Chair of the Investment Strategy Committee at Avalon Advisors, LLC. She has over 30 years of investment management experience. Prior to joining Avalon Advisors, she spent four years as Co-Founder of Houston Global Investors, LLC, a Houston-based Registered Investment Advisor, managing global, domestic and international equity and balanced portfolios for institutions and individuals. Previously she was Managing Partner and Director of Equities at Davis Hamilton Jackson & Associates, where she managed both large cap and mid cap equities during her 15-year tenure. Past positions include Portfolio Manager at Citicorp Investment Management, Equity Analyst at Texas Commerce Bank, and Economist at the Louisiana State Planning Office. She also has several years of research and teaching experience in finance and economics at the University of Houston, Michigan State University, Louisiana State University, and the University of Texas at Austin. Catherine holds a Ph.D. in Finance from the University of Texas at Austin and M.S. and B.A. degrees in Economics from Louisiana State University at Baton Rouge. She is a Chartered Financial Analyst and a former board member of the Texas Growth Fund, where she served as Treasurer. Catherine currently serves as an Instructor in the CFP Graduate Certification Program at the Glasscock School of Continuing Studies at Rice University and is a Roundtable Mentor for the Wolff Center for Entrepreneurship at the University of Houston. She has been published in the Journal of Finance and has been a featured speaker at various conferences, including the Pacific Regional Investment Conference in Manila, on global equity markets and other investment-related topics. Catherine is an accomplished jazz vocalist and a member of the Piping Rock Singers. She and her husband, Michael, have two grown children and live in Houston.