Currently, we have a wide range of experience and tenure in our mentoring program. We have a number of Ernst & Young Entrepreneur of the Year award winners, new business owners, WCE alumni, women business owners, Silver Fox Advisors, and Operations Managers from leading corporations.
It is this selfless contribution on the part of these mentors that makes our program distinctive and unique and creates lasting value for our students and our program.
Reva Zhao Azeez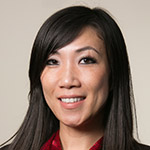 Born in China, Reva came to the United States by herself as a 15-year old exchange student, speaking no English and living with a host family in Oklahoma. A skilled musician, she taught piano beginning at age 16 but her passion was always to help others.
While working first at an internship and then for several years thereafter with a financial advisor, Reva became very interested in financial services. She then realized that she could use her passion to help others in a financial services career. She earned a BS degree in Finance and Marketing from the University of Houston, followed by the completion of the Certified Financial Planner post bachelor courses at Rice University. Reva is committed to giving back to her school, Bauer College of Business, and has been a mentor of Women MBA International UH Chapter since 2010.
Since starting practice in 2007, Reva has qualified for Million Dollar Roundtable every year. In 2009, she was ranked #1 in the nation in her experience group. NAIFA named her Rising Star in 2010. Reva is nationally recognized Top of Council, which represents roughly 2% of the financial advisors in the country. She was recognized as the Houston Associate of the Year in 2013.
Reva and her husband Omar have two young children and are a dynamic team who work together serving the needs of a wide variety of families and business owners. "We're a family business, and we understand the needs of families and businesses." Reva's focus is to help business owners with planning for "what if" so that their businesses can thrive and they are financially prepared for anything that comes their way. She works with businesses from the start-up stage, through growth and maturity and ultimately preparing for transfer. Her primary focus is on these four areas for comprehensive, tax-efficient business planning:
Risk management
Business succession
Business Evaluation
Employee benefits
Bill Bobbora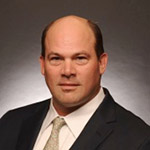 Bill Bobbora brings over 20 years of corporate finance, business start-up, and mentoring experience to the Wolff Center. Bill has built a career in corporate finance working with teams to build out successful corporate banking platforms, currently as a Senior Vice President with Cadence Bank, and most recently as part of a team that turned around and built Regions Bank's Metro Texas corporate bank. Prior to Regions, he was part of the successful build out of Wachovia's Houston corporate group, and he co-founded KeyBanc Capital Markets Houston office. Bill began his banking career with a predecessor to JPMorgan, serving in a number of roles, helping to build various new business lines.
Bobbora left corporate finance for several years to build a private company where he served as Managing Member and President, building the company to over $55 million in revenues with over 120 employees. Bill has advised, or invested with, a number of entrepreneurs on business start-ups and turnaround opportunities.
Bill and his wife Jenee have one daughter. In addition to his involvement with the Wolff Center, both are active in activities that support The M.D. Anderson Cancer Center, and Houston's Theater Under the Stars. Bill is also an advocate for the Inflammatory Breast Cancer Foundation, a co-founder of uwantgame, a New York City based mentoring and leadership development organization. He is a former director of the Turnaround Management Association and he is active with the Association of Corporate Growth.
Clark Brandt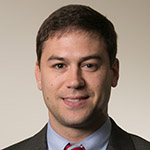 Clark Brandt currently serves as the Chief Financial Officer of DeBusk Services Group, LLC, an industrial services company headquartered in Houston, Texas.
Prior to joining DeBusk, Clark completed Regions Bank's credit training program in Birmingham, AL., and went on to serve as a credit underwriter for the Metro Texas corporate team. Clark was promoted to an Assistant Vice President and Relationship Management position where he helped grow Regions Texas Corporate Banking revenues from $15 million to over $100 million in less than three years. Clark joined Cadence Bank in the fall of 2011 as a Vice President with the commercial middle market team. Clark contributed to the C&I middle market team's rapid asset growth by building his portfolio from $0 to +$300MM in commitments over a three year period. Clark was subsequently promoted to Senior Vice President prior to his departure from Cadence Bank in August of 2015. Clark is currently a member of the Cadence Bank Advisory Board.
Clark is a graduate of the University of Georgia, receiving a bachelor's degree in Business Management with a focus in Entrepreneurship. Clark resides in Houston with his wife and son.
Maxx Burrows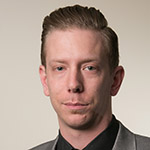 Maxx A. Burrows, age 30, currently holds the position of President at Bludworth Marine, LLC. Bludworth Marine is a Houston based marine construction and barge manufacturer with shipyard locations spanning along the Texas gulf coast.
In 2003 he began his life with Bludworth Marine working as a welder's helper in the field. While working every summer, spring break, Christmas break and Thanksgiving holiday he progressed through the ranks. With a little bit of hard work, and a lot of opportunity, in September 2014, he was announced as the new President of Bludworth Marine, LLC. This symbolized big change for a company who had previously been owned and operated entirely by its single founder. While serving as President, Maxx has aided the company's growth from $12 to $26 million, landing Bludworth Marine in INC 5000's Fastest Growing Companies three consecutive years.
Maxx received his Bachelor of Science in Economics from Texas A&M University, College Station in 2008. During his college years, Maxx embraced his entrepreneurial spirit. He was a co-founder of a bootstrapped startup company developing software products for the health insurance industry. The company reached profitability in its first year, and went on to become a sustainable business.
As an innovative thought leader in his field, Maxx consistently strives to strategically position himself and his organizations to stay ahead of the competition through the use of modern technology. Maxx is a businessman by trade and an entrepreneur at heart. He has a passion for the business and startup community, no matter how big or small. Maxx is a passionate leader who strives to never stop learning about people and business and hopes to continue to have the opportunity to help others.
Maxx is an active member of Vistage International, The Association for Corporate Growth, Texas Young Professionals, The Strategic CFO, as well as the Texas A&M Alumni Association for Former Students. As a second term mentor for the University of Houston Bauer School of Business, he looks forward to another great opportunity to give back and work alongside such talented young entrepreneurs.
Cheryl Carpenter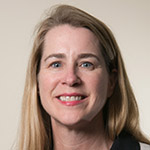 Current role: Studio Manager/ Lead Designer with Poggenpohl
Key areas of responsibility: Designing and selling luxury kitchens, daily studio operations management – sales, purchasing, installation, client relations, and event planning.
Previous relevant roles/experience: Vice President, Westheimer Plumbing & Hardware; Manager / Designer with Anne Moore Ltd.; studied Interior Design at Fashion Institute of Design & Merchandising, and received ADA and Facility Access Compliance Certification from Harvard University Graduate School of Design
Total years in the Kitchen & Bath industry: 28
Cheryl Carpenter is an internationally-recognized, award-winning kitchen designer. Honored in 2015 with a Region win for 2013-14 Sub-zero/ Wolf Kitchen Design Contest, Cheryl's work also received critical acclaim from the Kitchen and Bath Designer Awards UK as one of 3 finalist in its International Design Category.
As the Houston Studio Manager and Lead Designer for Poggenpohl, the leading luxury brand of kitchens worldwide, Cheryl directs a team that designs, manufactures and installs Poggenpohl cabinetry for clients who desire beautiful, functional kitchens of the highest German standards. Cheryl possesses excellent organizational and communication skills with a meticulous attention to detail, and manages all aspects of the studio - people, sales, workflow, deadlines, purchasing, displays and events.
Growing up the daughter of a career U.S. Marine, Cheryl has lived abroad and traveled extensively. Cheryl Carpenter, a passionate student of design and architecture, maintains "Being involved in kitchens specifically is great - I get to study food, cooking, the social aspects of eating, different materials, appliances, everything involved in creating the best cooking environments for our clients!"
Crystal Christmas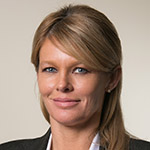 Crystal Christmas is the CEO of Dynamic Global Media (DGM), a full-service broadcast and commercial video production company serving Houston, Texas. Her prior experience in communications includes Director of Corporate Communications to an upstream firm in the energy industry, Publisher of That! Texas Magazine, a regional lifestyle publication with more than 100,000 readers, and working with a publishing team to produce Underwater Magazine, a periodical for the international underwater technology community. She has coached entrepreneurs and employees in the media industry and worked as a consultant on independent business and consumer publications. Crystal also has professional experience as a freelance writer, marketing consultant, editor, administrative manager, workshop leader and instructor, and as a documentary producer. She discovered her interest in communications in her early business career in the environmental industry where she managed field and office operations for a drilling company and was employed as a Technical Coordinator then Project Manager for an environmental laboratory, assisting in expansion of operations from Houston to Dallas.
Crystal credits business with providing her a platform to cultivate a diverse set of skills. Through evolving exposure to a variety of industries including oil & gas, finance, government, agriculture, and consumer-oriented applications, she has been able to enhance her view of the world and convert these experiences to more effective leadership. She is most excited that her experience and passion for start-up enterprises and turn-around projects has recently led her to work with a team collaborating to help others by creating a community system of social accountability through entrepreneurship.
Throughout her career, Crystal has donated her time as an advisor and board member to a number of philanthropic organizations. She currently serves as an Honorary Chair for Jamie's Hope, benefiting M.D. Anderson Cancer Center.
As a hobby, Crystal manages a small investment firm focusing on real estate and entrepreneurial endeavors. She believes that success is defined as achieving something that allows you to move to the next level and that curiosity is the key that unlocks the doors along the way.
Her first book titled, Cancer in My House: How to Navigate the Medical Maze and Take Charge of your Prognosis, will be published in 2016.
Crystal lives in Magnolia, Texas and has two children, Andrew and Chloe.
Chris Cornell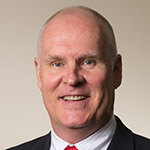 Chris was born in Evanston, IL, grew up in North Barrington, IL, lived in Cleveland, OH for four years then finally made his way to Houston. After graduating from Cy-Fair High School, Chris attended the University of Houston on a music scholarship. After three years of music and a realization that teaching was not his future, a move to the Hilton School of Hotel and Restaurant Management came about. Graduation with a Bachelor of Science degree in Hotel and Restaurant Management happened in December 1977. Chris worked in restaurant management for General Leisure Corporation until the spring of 1980 when a family friend urged him into the printing business where he has remained for the last 33 years.. He has enjoyed sales, sales management, production, executive management, and back to sales where he is now employed at ImageSet, a marketing services company that provides growth solutions based in digital print genre. He is an avid golfer, a three-time marathoner, the President of the Houston Striders, a local running club that boasts over 260 members, and the race director of the Koala-Luke's Houston Half Marathon. He also counts Dave Cook to be among his closest and dearest friends.
Lamar Curtis
Lamar Curtis is the founder and president of IAG. He is responsible for all aspects of the company's direction, strategy, financing, business development, and operations. Lamar brings an exceptional blend of technical, business and leadership expertise to IAG, with an unwavering commitment to client service. He has more than 27 years of experience in financial services, business operations and sales, technology services, and healthcare practice management, including more than 17 years of executive leadership in the technology industry. Lamar and IAG have a special passion and commitment to the field of technology service and the business process that makes their clients more profitable. IAG applies its formula of People + Process + Technology to help clients be more successful which adds value to their business.
Lamar has found his participation in the past few years in The Alternative Board to be very rewarding. TAB provides a forum for business owners to meet monthly to discuss business challenges and opportunities and provides peer advice and coaching. He is also a member of BNI, the largest networking organization in the world, offering members the opportunity to share experiences and referrals. For the 2011-2012 year he served as the President of the Greenway Plaza BNI group, one of Houston's premier BNI groups.
In the past few years IAG, under Lamar's guidance, has experienced some exceptional honors. IAG has received the "Winners of Distinction" award for the last five years from the Houston Better Business Bureau in their yearly "Awards for Excellence" competition. IAG also has made the Houston Business Journal's list of the top 25 largest Technology Consulting Firms for the last five years.
Before starting IAG in 2002, Lamar was the chief operating officer for a start-up software development company that developed online business systems and produced multimedia content. Large-scale projects included an Internet-based medical practice management system for a multi-state network of oral surgeons, and animation-based media products. Prior to that, Lamar was a CPA and Certified Financial Planner for a financial consulting firm, where he also served as the in-house IT consultant.
Lamar has been a technology enthusiast since he bought his first computer right after high school. In college he built a computer system for a bank's student loan program and has been building computer systems, or teams to build them, ever since. Through his capable and inspired leadership, Lamar has built a thriving company with an extremely talented and dedicated team.
Lamar has a B.A. in accounting and finance from the University of Texas at Austin. He also has a special interest in coaching boys' sports. For the past three years he served as a Commissioner for the Spring Branch Memorial Sports Association's soccer program in the boys' 11 – 13 years division. This year he is starting over coaching his youngest son as a soccer coach for the boys 4-6 years division and also serving as the Commissioner in this same age bracket. His interest in the Spring Branch Memorial Sports Association programs from the time he grew up and participated in the leagues to now has led to the honor of being elected to the Board of Directors of the Spring Branch Memorial Sports Association. He is looking forward to further serving the community through these efforts. He has been a supporter of cycling and has been on the board of the Greater Houston Cycling Foundation which supports the running of the Alkek Velodrome.
Last year Lamar became involved in the mentoring program for the Wolff Center for Entrepreneurship at the University of Houston.
Wesley Danson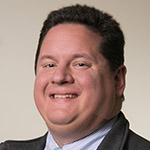 As a business leader, I have a passion for collaborating with the people around me. I strive to inspire others to pursue after excellence in their area of work. I enjoy making and maintaining relationships and value networking. In my business life I am focused on 3 key areas: (1) Identifying the long term goal that I and those around me wish to achieve. (2) Building strategic plans aimed at accomplishing the goals. (3) Evaluating progress and redefining plans.
I am a strong believer that everyone is capable of accomplishing their goals and living the life they desire and deserve to live. My goal is to support those I meet in their efforts to grow and reach their lofty purpose.
I am currently the Vice President of BMP Partners, Inc. At BMP we strive to help our clients accomplish their branding initiatives. Whether through digital, print or promotional products, we work as an extension of our clients branding and marketing efforts.
I am a graduate of the University of Houston Downtown (Accounting) & the Bauer COB at the University of Houston (MBA). I am a current member of Vistage International (CEO & Key Employees peer-to-peer advisory group), and I am on the advisory board of the University of Houston SURE program.
Danna Diamond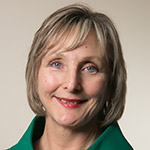 Danna Diamond is a seasoned shopping center professional with over 30 years of experience leasing enclosed shopping centers. She has been involved as a leasing professional with MetroNational, Simon Property Group and Urban Retail Properties, and has concluded leases with a broad spectrum of national retailers.
She has worked on a diverse portfolio of assets. The most recent projects include Memorial City Mall and the Houston Galleria. She has successfully leased to a broad range of tenants including luxury, bridge, moderate and junior. She is able to evaluate a project and create a place based on sales, demographics and location.
Danna has been married for 26 years and has two daughters, age 23 and 20. She is involved in various activities outside of her career which include volunteering with Work Faith Connection, a weekly Bible study, an investment club that has been together over 10 years, and has recently joined the Houston Livestock Show and Rodeo and will be working on the International Committee. Her long-term objectives are to stay pertinent and continue to be a contributor as long as she is on the planet.
Risty Durbin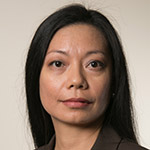 SUMMARY: Seasoned Managing Director with over fifteen years of experience in Physical Therapy and Home Health Care setting. A dedicated and enthusiastic manager, able to motivate teams to perform at their best in providing excellent service and developing ongoing, profitable client relationships.
EXPERIENCE:
MANAGING DIRECTOR
Theramax Therapy Services, PC
Houston, Texas, USA
March 2006 - Present
Provides supervision and management of overall operations, medical, financial, and administrative aspects of the company.
Supervises, manages, and oversees compliance of operations to applicable local, state, and federal laws and regulations.
Oversees recruitment and retention programs for qualified personnel.
Oversees staff development programs and continuing education programs and requirements.
Ensures adequate staffing levels to maintain quality, safety, service and customer service.
Develops and executes strategic action plans to achieve short and long term goals.
Achieves established performance targets including P&L.
Provides strong clinical leadership, direction and mentoring to the team.
Knowledge of relevant market drivers, reimbursement and payment systems.
Create, implement, and grow specific clinical disease management programs that focus on maximizing the entire Theramax Therapy Services goals.
Create evaluation and tracking metrics that focus on specific system-driven patient outcomes.
Manage costs by continually seeking data that identifies opportunities and takes action to eliminate non-value added services and costs.
Serve as a credible spokesperson for Theramax Therapy Services inclusive of being an influential advocate in industry and public policy forums.
Instill an organizational culture based on high performance and accountability of Theramax Therapy Services organizational goals and objectives.
Assure effective communication programs that keep physicians, senior management and staff appropriately informed.
PHYSICAL THERAPIST
Independent and Private Practice
Houston, Texas, USA
Nov. 2005 - March 2006
Provide treatment as ordered by the attending physician to relieve pain. Develop or restore function and maintain maximum performance using means such as exercise, massage, heat, water, light, and electricity.
Assist the physician in evaluating the level of function, disability, injury, or disease process of individual patients by applying diagnostic and prognostic muscle, nerve, joint, and functional ability tests.
Interpret, plan, establish, and exercise proper treatment program in accordance with the physician's referral, periodically reviewing the patient's program and response and making recommendations to the physician relative to the need of continuing or discontinuing the physical therapy treatment.
Observe, record, and report the patient's reaction to the therapy program or any changes in the patient's condition.
Instruct, teach, and supervise patients, their families, and other health team personnel regarding physical therapy procedures as related to the patient's therapy program.
Evaluate the home environment and make appropriate recommendations.
Document each visit to the patient and incorporate notes into the clinical record.
Evaluation and treatment of private pay cancer patients from Middle Eastern countries.
All of the patients are undergoing chemotherapy and other type of cancer treatments and needs daily physical therapy to maintain and regain muscle strength, endurance and to be independent as much as possible to ADL during and after the cancer treatments.
PHYSICAL THERAPIST
McAllen Medical Center
McAllen, Texas, USA
June 2004 – Sept. 2005
Assigned as Lead therapist to delegate other therapists for their daily patient load and assigned technicians for all 5 facilities.
Coordinates with interdepartmental hospital units.
Resolve issues with the therapy department in terms of scheduling, MD and nurse issues and administrative concerns to name a few.
Take care of complicated wound care cases, as well as pediatrics and obstetric patients.
DEPARTMENT MANAGER – PHYSICAL THERAPY
Rose Home Health Services
Houston, Texas, USA
Dec. 2003 - May 2004
Coordinates and manages the therapists and intercompany departmental staff for quality assurance and for compliance with Texas Board and; Medicare and Medicaid rules regulations.
Assists the entire company during Medicare surveys, coordinated with the MD office for Physicians orders and updates with patient therapy visits.
Orients newly graduate therapists. Evaluates and treat patient if necessary.
PHYSICAL THERAPIST
Guimaras Provincial Hospital
Guimaras, Philippines
April 1999 - Aug. 2001, Feb. 2003 - Nov. 2003
Inpatient and outpatient rehabilitation center.
Attends to mixed cases but mostly neurological - CP, CVA, Parkinson`s, and Orthopedic.
Assist rehabilitation doctor to make, apply and remove POP braces and splints to patients.
PHYSICAL THERAPIST
John Mark Medical Clinic and HealthCare Foundation
Caloocan, Philippines.
Sept 2001 - Nov 2001, Nov 2002 - Jan 2003
Home Health setting community outreach to help the less fortunate patients that cannot afford to go to the clinic to have physical therapy treatments.
PHYSICAL THERAPIST CONSULTANT
Aroma Scents
Caloocan, Philippines.
Sept. 2001 - Nov. 2001
An exclusive spa owned by a medical doctor that offers different types of massage and alternative therapies.
Trains massage therapist in relation to the correct massage pattern specific to the human anatomy.
Designs the facility to be ergonomically correct and set standards by the state in terms of safety and disability codes.
EDUCATION:
BACHELOR OF SCIENCE IN PHYSICAL THERAPY
Davao Doctors College, Davao, Philippines March 1999
LICENSES:
REGISTERED PHYSICAL THERAPIST
Professional Regulatory Commission, Republic of the Philippines
August 1999
LICENSED PHYSICAL THERAPIST
Texas Board of Physical Therapy Examiners, State of Texas, USA
April 2004
Aaron Gillaspie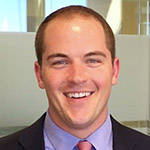 Aaron Gillaspie founded and now serves as President and CEO of the Willis Park Corporation, the parent company of WP Spas (Hand and Stone Massage and Facial) and WP Suites (MY SALON Suites).
Mission: Willis Park Company exists to start, acquire and partner with great companies to create a diverse portfolio of businesses that deliver a sustainable monetary return to our stakeholders.
Vision: Willis Park, along with its subsidiaries, will operate with the upmost ethics and a desire to provide a better tomorrow for our staff, clients and stakeholders.
Values:
Desire to be the best - always striving for first place
Growth mindset - always learning
Proactive - don't wait to be told what to do
Sustainability - work smarter
Happy Family - we are positive, trustworthy and support one another
The Willis Park Corporation owns and operates a portfolio of businesses (both franchise and non franchise) throughout Texas.
Prior to the Willis Park Corporation, Aaron Gillaspie was the founder and Head of School at Brilla College Prep Public Charter School. Aaron completed a six-month Fellowship residency rotation during which he studied the best practices and challenges of urban high performing charter, private and public schools throughout the United States.
For his entrepreneurship impact in education, Aaron was recognized as a finalist for the prestigious Forbes 30 under 30 in Education.
Prior to his fellowship, Aaron served as a Teach for America corps member. He founded the 7th grade math program at Bed Stuy Collegiate, an Uncommon School. His students were ranked amongst the highest in New York State for their impressive academic gains – 100% of his students passed the New York State Mathematics Exam.
A former fullback for the Nebraska Football program, Gillaspie experienced a lot of success on and off the field. He was named a HERO award winner and Brook Berringer Citizenship Team Member in 2008. Gillaspie's achievements go beyond the field into the classroom where he carried a 3.77 GPA and 4-time member of the All Big 12 Academic Team.
Aaron has also followed his love for sports, youth and entrepreneurship by founding two non-profits. Mission Strength, a non-profit that provides High School athletes in low-income communities a Christian environment for a strength and conditioning and Summer in the City, a summer program that helps kids retain their reading and comprehension skills over summer vacation.
Raised in Littleton, Colorado, Aaron attended the University of Nebraska, where he played football for the Huskers and graduated with a Bachelor's of Science in Entrepreneurship Management. Aaron also holds a Masters in Education from Hunter College and a Masters in Educational Administration and Supervision from National Louis University.
Aaron and his wife, Kristy, moved to Houston in June 2015. They have an amazing Maltese Yorky, Molly, and are expecting their first child in March 2016.
Pat Green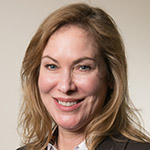 As a Financial Advisor, I help manage assets for individuals, trust, retirement plans, charitable organizations, and businesses. Through a long-term investment approach, I help clients develop and implement strategies for building wealth and realizing their goals. My mission is to provide objective and timely financial advice and guidance - with the highest level of professional service - in building and preserving wealth for my clients.
I have worked for over 30 years in the securities industry. My experience started with E.F. Hutton and Co., Inc., and included positions with Guaranty Bank and more recently, Bank of Texas/BOSC, Inc. I hold a bachelor's degree in English Education from Huron College and began my working career in retail management with a national retailer before moving in the the securities industry. With an emphasis on continuing education, I have also earned the CERTIFIED FINANCIAL PLANNER (CFP®) practitioner designation from the College for Financial Planning. For this designation, I had to complete approved educational programs, pass rigorous examinations and meet stringent experience requirements. Active in the local community, I participate in several organizations, including President of the Board of the Krist Samaritan Center, member of the MIT Enterprise Forum of Texas, Board Trustee of the Houston Ballet, and member of the Houston West Chamber of Commerce.
Michael Hagan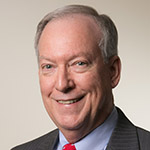 Michael (Mike) Hagan, Marketing & More Consultant has more than 35 years of experience in sales, strategic branding, marketing, advertising, promotion and market research with such Fortune 500 companies as Coca-Cola, Procter & Gamble and Riviana Foods as well as the Houston YMCA, the 3rd largest Y in the US.
During his 16 years as the VP of Marketing for the YMCA, he supervised the development and roll-out of several campaigns like "The YMCA, It's a Great Place to Be" and the "The YMCA, Where Values Are Always in Play" with significant increases in donations, members and participants.
His consulting clients include Houston-Galveston Catholic Charities, KIPP Houston, SIRE and Pro-Vision, Inc. and many others. With all these organizations, he developed marketing and communications plans that exceeded mission awareness, donations and stakeholder engagement goals.
He has 27 years of experience as an adjunct with the University of Houston Clear Lake, University of St. Thomas and Springfield College using many techniques to engage and challenge students. He is a board certified coach and Birkman consultant.
He believes that success comes not with the size of your advertising budget but the size of your passion that keeps stakeholders engaged, coming back and bringing their friends with them.
Chuck Hendee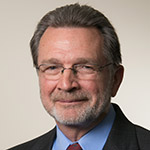 In 2012, Chuck retired from working with the company he sold in 2006. Hendee Enterprises is a manufacturing company that serves national and international markets for a variety of industrial fabric products. The two main divisions produced 1.) Seals and Filters for the Chemical and Food markets and 2.) Shade Structures for large retailers (Wal-Mart, Target, Military Exchanges) and for Recreation Industry (schools and parks). The company was founded in 1965 by Chuck's dad, Al Hendee and Chuck built the manufacturing capability and ran operations till 1990 when he bought the company. The company sold to a Private Equity firm in 2006 after reaching annual sales of 20M.
Chuck joined the mentorship program in 1998 and mentored student groups and individuals through 2003. The last group of students continued to meet with Chuck after graduation for two years and one has continued on a regular basis.
Chuck has taught Entrepreneurship with Jr. Achievement at High-school level for 3 years since retiring. He started consulting small businesses in developing incentive systems like his company implemented and is now part of the University of Houston's SBDC (Small Business Development Center) Professional Services Network. The firm name is Lean and Motivated Incentives LLC.
James Henderson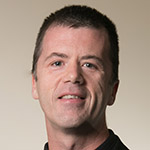 James Henderson is a native Texan and the Founder/ Owner of Texas Integrated Services. TIS helps small businesses with their integration of technology. (His passion is the application of technology to anything that can be automated, sped up, or a problem solved.) His background is in accounting and programming with a more exciting list of leisure activities including skiing and sky diving.
Munir Ibrahim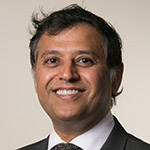 Mr. Munir Ibrahim is a self-made real estate maven and an active and dedicated Houstonian. A serial entrepreneur, since 1996, he heads I on Investments, a successful real estate investment company as the CEO and President. In 2006 he co-founded Genesis Ventures, a real estate development company and more recently is a founding partner of Shining Nightingale Home Health and Hospice Care.
Education has been a passion and focus for the Ibrahim family. Mr. Ibrahim holds a Bachelors in Economics from the University of Houston and Masters in Finance from the University of St. Thomas as well as an honorary degree from Houston Community College for his work on education in the community. This focus on education has led to his community involvement on various non-profit boards targeting education. He has served as President of Asian Pacific American Heritage Association, an organization promoting cultural understanding and providing scholarships to high school students, and Asian American Family Services, which encourages the importance of cultural competency in education. Additionally, he serves on the executive committee for HCC ASPIRE, an initiative to inspire and provide scholarships to students.
Mr. Ibrahim has also supported the Houston community, serving on the Board of Directors for Houston 80/20, Mayor's International Travelers Advisory Council, Community Liaison Homeland Security, Executive Committee for Citizenship Month Houston, among others. His business acumen has led to his being invited to serve with numerous boards including as Chairman of the South Asian Chamber of Commerce, Houston Convention Center Hotel Corporation, Board Member for Texas Africa Business Summit, Charter Member of The Indus Entrepreneurs (TIE) and Founding Board Member of Bibi Magazine.
Mr. Ibrahim is proud alumni of the University of Houston. He is the father of a UH alumni and one soon to be University of Houston and Wolff Center alumni. GO COOGS!
Craig Klein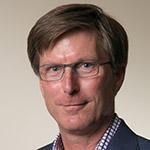 Craig Klein brings his engineering training and his sales management experience together to build measurable, consistent sales processes for his clients. Craig is the founder and CEO of SalesNexus.com, a leading web based lead generation, nurturing and sales automation solution for sales teams from 10 to 200. Craig works with small startups and Fortune 500's to create systems that give sales people more time to sell and more quality leads to sell to while giving management the accountability that is so elusive in sales.
Prior to founding SalesNexus, Craig spent 15 years building and leading sales teams selling multi-million dollar, multi-year contracts to energy companies such as ExxonMobil, BP, Shell and Chevron. The long, complex selling environment within these energy behemoths gives Craig a keen sense of the risk of mis-allocated sales time.
Craig's superior ability to discern a business owner's goals, challenges and needs stems from his strong belief that listening skills are far more valuable than speaking skills. Craig's belief that business growth is the engine of human advancement has led him to co-found SalesGrowthHub.com and to serve as a mentor to students in the University of Houston's Wolff Center for Entrepreneurship.
Craig has written several popular e-books including the recent "Grow Sales with Emails – 7 Simple Steps Sales People Can Take Today". Craig's is a contributor to Small Business Today Magazine, Premier Agent Magazine, The Customer Collective and SocialMediaToday.com and has appeared as a featured speaker at the Digital Marketer's Email World 2013, TEANA 2012 Conference, the American Association of Inside Sales Professionals Executive Summit 2015 and many other exhibitions and conferences.
Nancy Levicki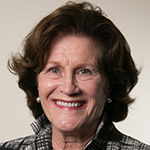 In the summer of 1998, Nancy Levicki put her fashion skills back to work, but this time, it was not for a major retail specialty store. Nancy's background as the couture buyer for Sakowitz was the perfect backdrop for her drive to help low- income, Houston area women enter the job market looking and feeling their best. Nancy, Susie Cunningham and a small group of founding Board members opened the first Dress for Success® in the state of Texas. Eighteen years later, Dress for Success Houston has provided more than 75,000 units of service to 30,000 underprivileged women in Houston. In 2012, under Nancy's leadership, Dress for Success Houston completed a successful $6.5 million capital campaign and moved into a stunning 16,600 sq. ft. building conveniently located in the Upper Kirby District at 3310 Eastside Street. Houston is proud to be the first affiliate, worldwide, to purchase land and build a permanent facility.
Some of Nancy's accolades include:
Humanitarian Award by the American Red Cross
Named a "Woman on the Move" by Texas Executive Women
Named one of the fifty most influential women in Houston by Woman Magazine
"Woman of Courage Award" from the Houston Chapter of Hadassah
Named one of "Houston's Treasures" at The Social Book's annual recognition for Houstonians in philanthropy
Some of Dress for Success Houston's accolades include:
Charity Navigator 4-Star Rating, 2015
Voted Favorite Charity by Chevron Houston Marathon Foundation, 2015
Named affiliate of the year by Dress for Success Worldwide, 2014
Honorable Mention at the Urban Land Institute Awards, 2014
Named one of Houston's healthiest large charities by Houston Chronicle, 2012
Named Non-Profit of the Year by The Greater Houston Women's Chamber of Commerce, 2010
Marc Levine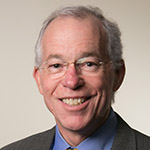 Born May, 1945 in Leominster, MA
1963 – Graduated Leominster High School

High School & State record – 100 yd freestyle

1967 – Graduated Ohio State Univ BS in BA
1965 – Married

3 children: Shelley 48, Ami 45 and Ben 42
5 grandkids in Houston & Charlotte age 8 thru 24

1967 - 1981 – Entered family owned trucking and warehousing business, United Transportation and United Warehouse

Lived in Leominster, MA and Bronx, NY
Established first company in North America to start up and operate in the realm of contract packaging of plastic resin
President of various Jewish organizations

1981 – Present – Moved to Houston in 1981 and founded as Pres & CEO of UnitedDC which has grown into various UnitedCompanies and Plantgistix companies, all handling plastic resin in Texas

Hold U.S. Patent for bulk solids resin transfer closed-loop system
Represented SPI (the national plastics industry association) testifying to U.S. Congressional Task Force on Railroad Transportation and Competitiveness , and separately testified to a Presidential Inquiry Panel as regards export and domestic distribution of resin.
Small Business Person of the Year Award for 2009. (Small Business Council of America - SBCA)

Hobbies –

Photography and Time-Lapse Cinematography Created 3 ½ year time-lapse of construction of Museum of Fine Arts Houston (MFAH) Beck Building. On display at MFAH Visitor Center for 4 months.
Golf
Playing guitar and making amateur music videos

What I love the most -

Being healthy and always driven to learn, improve, enjoy and appreciate life
Working with my son Ben, president of our companies
Being with my kids and grandkids
Genesis Loera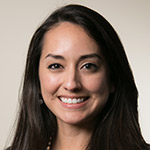 As a Financial Advisor, Genesis strives to help her clients simplify complex financial decisions through her guidance and experience.
Genesis works with business owners and professionals on comprehensive financial strategies that provide protection for both their business and personal financial lives. Her mission is to help them minimize risk and maximize opportunities at every stage of their lives and careers. Genesis works tirelessly to educate her clients so they thoroughly understand their options and can make informed decisions that help them feel secure about their financial futures.
Genesis earned a Bachelor's Degree in Finance from the University of Houston-Downtown with the highest level of honors – the first in her family to graduate college. She began her financial services career as a personal banker at her local community credit union, where she soon developed a passion for the "people" side of the business. Now, as a Partner at ROA² Partners, Genesis continues to set the bar as a high achiever and strong leader within her firm.
Genesis has continued her industry education by achieving the designation as a Certified Family Business Specialist (CFBS). She serves as a leader for the Houston chapter of Beta Gamma Sigma, an international organization devoted to recognizing those who are "The Best in Business."
Her combination of experience, professionalism and motivation gives Genesis the confidence to inspire her clients in making their dreams of retirement and succession planning a reality.
A native Houstonian, Genesis resides in Houston to be close to her family and loved ones. She is actively involved in the Hispanic community through organizations such as the Houston Hispanic Chamber of Commerce and the National Society of Hispanic MBA's. Genesis is married to Javier Diaz, who is a small business owner himself, so she truly shares many of the same concerns as her clients. Outside of work, Genesis loves spending time with family and friends, and she has a passion for dancing - particularly salsa!
Kendrick McCleskey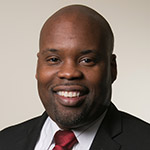 Kendrick McCleskey is a Director for PricewaterhouseCoopers (PwC). In his role at PwC, he helps to determine data strategies for managing risk, and scopes and delivers data solution services for his clients. Kendrick has developed in-depth knowledge and understanding of a number of industries and its market dynamics while delivering multi-million dollar projects with team members located in a number of different geographic locations, locally and across the world. He brings with him significant business acumen and information technology expertise that allows his clients to excel in their industries.
Kendrick spends a great deal of his time in the community where he serves on the Gulf Coast Workforce Development Board and works on the Strategic and Audit Committee. Kendrick is Leadership Houston's Class Chair for the Class XXXIV Signature Leadership Program. Kendrick has also been involved with Recipe For Success for the last several years by becoming a Board member and leading the pro bono projects that helped to propel the capabilities of Recipe For Success and by volunteering with one of the Recipe For Success habitats built at one of the local elementary schools.
Kendrick has been a member of the Advisory Council for the Texas Diversity Council for the last several years. Kendrick currently Co-leads the Membership Committee where he has been instrumental in structuring and the strategic direction of the go-to-market recruiting campaign. Kendrick is also a member of the National Association of Black Accountants.
Kendrick was raised in Houston and received his undergraduate degree from the University of Houston with a concentration in Finance and MIS. He also holds a Master's Degree in Business Administration with a concentration in Technology Management.
Kendrick is married to Stela and has personal interests that include: active membership in his church, coaching youth sports, involvement in health fitness, enjoying time with family and friends, and volunteering.
Rollie McGinnis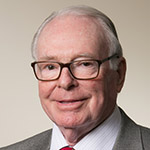 Rollie McGinnis grew up in Michigan and Wisconsin, graduated from the University of Wisconsin before serving his country in the Korean War. Upon his return home from service, Rollie began a career with General Motors as a District Manager in Lansing Michigan. Rollie moved to Houston to become General Manager of a Cadillac Dealership and in 1973 Rollie bought out the owner and established McGinnis Cadillac. I met Rollie while I was speaking at a Whitehall Club Breakfast meeting and he agreed to become a mentor. Since then Rollie has brought us lots of good mentors, and has contributed to WCE students with financial scholarships as well as finding employment opportunities for the students he mentors.
Sajeev Mehta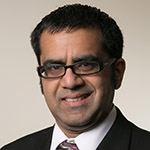 Sajeev's passion for technology and willingness to learn allowed him to climb the corporate ladder since he began working for Group 1 Automotive in 2010. Sajeev, who earned an MBA from the University of Houston, is proud to have studied Automobile Design briefly at the College for Creative Studies in Detroit as it gives him a unique perspective on the automobile industry. Currently, Sajeev spearheads digital marketing through social media with an emphasis on helping dealerships become community ambassadors. In his spare time, Sajeev likes to work on his antique cars, play the drums, and indulge his interest in fine arts and design.
Matt Montgomery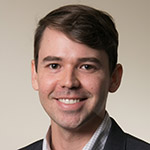 I am a native Houstonian with a passion for all things startup. With a degree in Entrepreneurial Management from Texas Christian University I hit the ground running in 2008 bootstrapping several startups across multiple industries including health and entertainment. I've had plenty of hardships and failures along the way, but the lessons learned shaped a formula that's lead to some great successes. There is nothing quite like creating a company from a blank canvas. Taking an idea and bringing it to fruition is incredibly exciting.
I currently run an innovative ticketing company with locations in Houston and Austin. I also work full time with a strategic growth advisory firm called RESET. We work with large corporations to help leadership carve new paths to revenue and achieve sustainable growth. The consulting is the perfect mix of entrepreneurship and traditional corporate structure which has always been a little mysterious to me given my startup background.
At 30 years old I am newly married, so work-life balance is a big focus of mine as I strive to be the best husband I can be. Family will always take precedence over my career. My current career goals are to continue learning and build upon the formula for creating successful businesses and most importantly to strive to make a positive impact in my community. I'm hoping the latter will be forged in the form of a non-profit within the next few years.
Jim Nance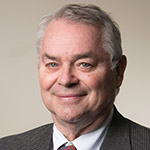 James K. Nance Jr. 71, native Houstonian, and married 44 years to June Freeman Nance. Jim has one great daughter, Kathryn, an attorney, and a son through marriage, Adam Roark. Jim has 2 grandkids, Ted, who is 9, and Mary James, 5. The whole family attends Chapelwood Methodist Church. Jim attended Lamar High School and was in the top 2% of his class. He then attended Rice University for 2 years. Jim graduated from University of Texas, and was in Texas National Guard from 1968-1974, active duty for 1 year. In 1969 he was employed by First Mortgage Company. In 4+ years he was elevated to running Commercial Loan department of 12 people as senior vice president. Horrible manager, significant producer!
Jim left in 1975 to do handle development and finance for Pilgrim Enterprises. In 1977 he formed his own equity finance company representing large Institutions wanting investments in Houston and Texas. In 1978, he formed Jim Nance and Associates for managing the developments he was beginning, and 2 years later formed a partnership with a fine man named Dick Kilday, Sagewood Management Company. They built, leased, and managed 7 apartment projects and 3 office buildings from 1980- 1984. Jim sold the company in 1984 to national company US Shelter and moved to Washington, NC where June's folks were. Jim loved June's folks and they loved him as their only son. Jim stayed in NC from 1984 to 2013. He had partnerships building apartments, shopping centers, warehouses, build to suit retail and buildings and office-medical parks. He had two great partners in NC in Al Chesson and Bob Walters. Here in Houston, Jim has a partnership with Mike and Mark Willis looking at general business investments and real estate opportunities, Willis Nance Investments, LLC.
Linda Pendleton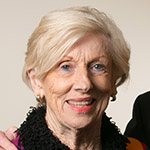 I taught 5th grade in Spring Branch 9 years. While I was teaching, I had a part time sales job at Neiman Marcus in the Bride's Shop.
In the 70's and 80's I sold real estate (raw land) mostly the land Monte had bought for resale, plus some brokerage.
Everything else I learned about business management, I learned from living in a business centered world.
My interest in mentoring is helping students design a well-rounded fulfilling life which their career choice will accommodate.
Monte Pendleton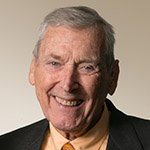 Specialty
Mentoring Houston Entrepreneurs on their Missions, Strategy, Plans, Profit and Sales Growth. Specializing in established companies with up to 50 employees. Experience Silver Fox Advisors, Inc.
Charter Member, Past President and Chairman of the Board
Over the past 15 years I have successfully mentored over 100 Houston entrepreneurs, increasing both sales and profits and solving major internal problems.
SunX International, Inc.
Founder and CEO for 15 years
Franchised over 500 dealers and distributors of DuPont's SunX Glass Tinting in 69 countries
Brickstone International, Inc.
Founder and CEO for 4 years
Established over 100 franchised dealers nationwide who sell and install US Gypsum's Brickstone Sculptured Masonry
Lusterock International, Inc.
Founder and CEO for 3 years
Franchised 100 domestic manufacturers and installers of Lusterock Decorative vanity tops
Education
University of Missouri B.S. Civil Engineering with courses at Harvard, U.C.L.A., U.of Chicago, and U. of Houston
Organizations
Silver Fox Advisors, Past President, Board Chairman
International Franchise Assn., Past President and Director
Young Presidents Organization, Vice Chairman, Director
World Presidents Organization, Forum Facilitator
Dover Club, Vice President, Director
Breakfast Association, 50 years, Director
Greater Houston Partnership, Roundtable Facilitator, Steering Committee
Stakeholder and Mentor of U.H. Wolfe Center of Entrepreneurship
Advisory Board of the Prison Entrepreneurship Program
Boards
Served on 5 Corporate, 1 Bank and 11 Organization Boards
Honors
Houston Outstanding Young Man of the Year Award
President Kennedy's ":E" Award for Export Achievement
President Johnson's Small Business Development Commission
1995 Delegate to President Clinton's White House Conference on Small Business
Featured in Wall Street Journal, Fortune, Professional Review, Money Magazine, Houston Business Journal, Chronicle and Post
Cindy Romero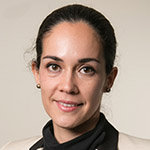 Cindy Romero is co-founder at Home Art Construction, Inc. and an alumni of the Wolff Center for Entrepreneurship. After moving from Mexico, Cindy and her family founded Home Art Construction, Inc. a real estate development and homebuilding business. While going through the program, Cindy and her sister Rosario created the business plan of their real estate business, and through mentors they found capital to fund their projects.
Cindy was also selected to form part of the 10,000 Small Business program sponsored by Goldman Sachs in collaboration with Babson College of Business and Houston Community College where she developed the company's growth plan. Through her career she has been involved in the planning, supervisión, construction and sale of successful real estate projects including a 50-home affordable housing subdivision in the City of Houston, and several other custom home projects. She is continually searching for new properties to build outstanding residential developments and to create profitable investments.
Ramon Santillan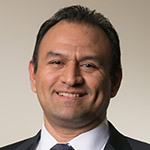 Ramon Santillan is the founder of PersuasiveInterview.com. Before he was an Interview Consultant, he was a tax consultant for the world's biggest accounting firm, the world's biggest oil driller, and the founder of his own tax practice.
Ramon teaches his clients how to be more charismatic, feel (and look) more confident, and shows them the right way to "brag" about themselves during interviews. He has been quoted by CBS, Yahoo!, CareerBuilder.com, Chicago Tribune and many others as an interviewing expert.
His clients think he's pretty great. He tends to agree.
Ramon is a graduate from the UT's Red McCombs School of Business, a graduate from the FBI's Citizen Academy, a Certified Corporate Trainer, has been Historian, Vice President, and President for the ALPFA Houston Chapter, husband of one, father of two, and friend of many.
He loves reading and consistently reads between 48-52 books a year. Tell him about your favorite book and he'll add it to his Amazon Wishlist.
Ramon also enjoys writing about himself in the 3rd person. He thinks it's fun.
Eric Shafer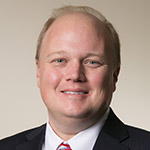 A technology advocate and marketing consultant, Eric Shafer has been developing and delivering strategic solutions for over 20 years. Eric is a University of Houston alumnus with a Masters in Computer Science and has worked with a broad range of companies from small, local businesses to enterprises like Shell, Halliburton, and HISD. He started as a high school teacher and later became a flight instructor, sales rep, and project manager. He is the founder of Click and Create (2001), which grew to be one of the most prolific web design companies in Houston. After Click and Create, Eric became the US Director of IT for SNC Lavalin and is now the Chief Technology Officer of Register Tapes Unlimited. Eric believes that technology is only successful when it changes behavior, and that a well-functioning team will always out-perform the efforts of the individual.
Fred Sieber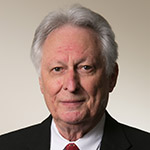 Mr. Sieber was born and lived in Oklahoma where he attended Oklahoma State University. At Oklahoma State, he was a member of the Arts and Sciences Student Council and achieved the Dean's honor roll numerous semesters. He was a member of Pi Kappa Alpha social fraternity and a member of Mu Kappa Tau, a professional marketing fraternity. He received a Bachelor of Arts degree with honors in 1966. Following graduation he moved to Houston and worked for Foley's between 1966 and 1968 as an assistant sales manager then a group sales manager.
He began investigating the possibility of studying for a Master's of Business Administration in late 1967 and was fortunate enough to receive a Gulf Oil fellowship for the University of Houston MBA program where he became a full time student in 1968. Areas of concentration in the MBA program were marketing, finance and management sciences (the program at that time totaled 60 hours). He received two additional fellowships during his education. Distinctions associated with his MBA education include membership in Beta Gamma Sigma, a national business honor society; Phi Kappa Phi, a national honor society, and Omicron Delta Epsilon, a national economics honor society. He was named the Outstanding Graduate Student of 1970 by the College of Business Alumni Association.
After graduation, Mr. Sieber was a lecturer in corporate finance at the University of Houston and was employed by Management Action Systems, a subsidiary of Robertson Tank Lines, Inc. as an Information systems analyst. He became a financial analyst for the corporate parent, Robertson Distribution Systems, Inc. which became publicly traded in 1972. Mr. Sieber was fortunate to be intimately involved with the IPO effort. The proceeds from the public offering were used, primarily, to expand into the liquid terminal business. Soon thereafter the company became the target of an acquisition by an alien corporation (Dutch) engaged in similar activities.
In 1975 Mr. Sieber was made the Vice President of Corporate Planning for Robertson Distribution Systems. In 1976, following the alien acquisition he was appointed to the position of Vice President of Administration and Treasurer of the motor carrier division of Paktank Corporation. The acquiring company was principally interested in the liquid terminal assets and business. They were motivated to divest themselves of the trucking division. The former CEO of Robertson Distribution Systems and Mr. Sieber were tasked with finding a party interested in purchasing the sizeable tank truck operations which was the eighth largest in the United States. Subsequent to presenting the opportunity to a number of parties and finding insufficient interest, the management team and certain outsiders acquired the company.
In 1979, after the purchase of the trucking business, Mr. Sieber became the Vice President of Finance of the acquiring company, Distribution Systems, Inc. and in 1980, the Executive Vice President, Marketing and Development.
A new subsidiary, Disposal Systems, Inc. was formed in 1980 to engage in the treatment and disposal of hazardous wastes. Mr. Sieber was appointed President of the subsidiary in addition to Executive Vice President of Distribution Systems, Inc. In 1985 the company, Distribution Systems, Inc. was approached by another alien corporation, this time British, wishing to purchase the company. Negotiations led to the sale in 1984.
After the sale of Distribution Systems, Inc., Mr. Sieber was appointed as President and CEO of Modar, Inc., a development stage enterprise engaged in the development and commercialization of a new high-technology waste treatment process for organic wastes. The process, conceived at MIT utilized the unique features of water above its critical point to oxidize the waste materials. The company had been financed largely by venture capital and high net worth individuals. During his time with Modar, Mr. Sieber was instrumental in raising an additional $2.5 million for the company. After the passage of some time, Mr. Sieber determined that the development of the technology was not as advanced as he had been led to believe before joining the organization. Accordingly, he advised the board of Modar that, in his opinion, successful commercialization of the technology would take significantly longer and would require a great deal more financial resources. He was doubtful that adequate funds could be raised through venture capital. He recommended that expenses be cut in order to give the company a chance at success. In 1987 he resigned and remained a director for several years.
In 1988 Mr. Sieber became involved with Juice Goose, a company that manufactures power conditioning and distribution equipment sold primarily to the performing music industry. When he joined the company as President and CEO, the company was in distraught financial condition. After obtaining financing for the business and much effort the company became profitable. Mr. Sieber remained involved with Juice Goose until 2011, when he sold his position in the business.
In 1990, Mr. Sieber became the President of Serv-Tech Environmental Services. Serv-Tech Environmental Services was a part of Serv-Tech, Inc., a company which provided turn-around services to the refining and petrochemical industries. Serv-Tech Environmental Services provided a number of services to the same industries. The principal service was the recovery of consolidated oil tank bottoms, using a high pressure technology. Mr. Sieber left Serv-Tech in 1993 and joined several old friends in what became Quad Environmental Services, Inc.
Quad Environmental Services, Inc. provides a number of environmental and industrial services such as waste treatment and chemical and high pressure cleaning to the chemical and petrochemical industries. Mr. Sieber remained as a principal of Quad until it was sold in 2008. He and one other principal remained as consultants to the acquiring company.
Currently Mr. Sieber is a member of the board of American Art Resources, a professional art consulting firm working principally with the healthcare industry.
Mr. Sieber has been in numerous organizations throughout his career, including the American Finance Association, the National Association of Business Economists and the Houston Chamber of Commerce. He was a director of the National Tank Truck Carriers and was on the University of Houston School of Business Dean's Advisory Committee and the University of Houston Executive MBA Program Advisory Committee. He has given lectures to various professional groups and to professionals and students at the University of Houston and the Harvard Graduate School of Business on subjects such as corporate planning and financial evaluation.
Charles Simmons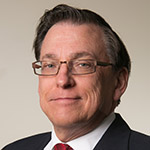 Charles Simmons is a business, technology, marine and offshore energy attorney who has served government and corporate organizations for 37 years. His forte lies in providing a practical framework for complex legal issues that empowers business leaders to make better decisions.
Mr. Simmons passionately believes that businesses with a comprehensive culture of servant leadership, listening, teamwork, positive deviant performance and ethics will excel well beyond their competition in every area.
As a former partner in an admiralty law firm and in-house counsel for Fortune 200 organizations such as Schlumberger, KBR, AIG and BP; has negotiated major capital construction contracts for ships, power projects and LNG facilities; and has tried major marine disaster and construction claims worldwide. He has led teams in $23B acquisitions in 34 countries and has lived in Europe, the Middle East and Asia. As a director of compliance, he has written and implemented meaningful and cost-effective anti-corrupt practice, trade control, antitrust, ethics and policy compliance programs. As counsel he has mentored large and small business startups on a wide range of legal issues ranging from patents, trademarks, trade secrets and copyrights to corporate matters, advertising, contracts, confidentiality, employment and technology.
Mr. Simmons graduated from Tulane Law School and the University of Washington School of Mechanical Engineering. He served on the Board of Editors of The Maritime Lawyer and clerked for the United States Court of Appeals for the 5th Circuit.
Brad Sondock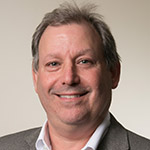 Brad Sondock is President and founder of The Retail Properties Group. He started the company after many years of retail real estate experience in the Houston market. Sondock has personally negotiated to completion over 700 retail lease transactions, and leased almost 5 million square feet of retail space. His real estate experience began in 1985 with the retail brokerage division of Henry S. Miller/Grubb & Ellis. In 1992 Sondock established and managed the Houston brokerage division for the Weitzman Group, and served as Senior Vice President of the company. The Weitzman Group is the largest retail brokerage and Development Company in Dallas, Texas.
Sondock has had extensive experience with both retail Tenant and Landlord brokerage representation. Projects have included large (such as The Fountains on the Lake in Stafford, Texas - one of the ten largest strip centers ever built in the Houston market with eleven major anchor Tenants and 700,000 square feet of total leasable area), and small. Tenants he has represented have included Jason's Deli, Leslie Pool Supply, Ritz Camera, Bike Barn, Guitar Center, Golf Smith, Today's Vision, Charming Charlie, Casual Male, Barbeques Galore and Wallpaper's To Go, to name a few.
Sondock has also had extensive experience in retail shopping center development. Sondock has eight established retail shopping centers. At present, most of the existing centers are fully leased. He purchased, designed, built, leased and managed these projects through the company's development arm.
Bobby Talbott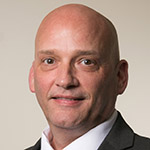 In 1987, Bobby married his grade school sweetheart and moved from Houston, Texas to New York City where he was attached to US Coast Guard (USCG) Air Station Brooklyn. His subsequent assignments were at USCG Air Station Elizabeth City, North Carolina, Aircraft Weapons School at Naval Air Station Miramar in San Diego, California, and completed his final assignment at a drug interdiction unit at USCG Air Station St. Augustine in Florida. During his enlistment, Bobby completed all but two semesters of his degree in Professional Aeronautics from Embry Riddle Aeronautical University. While serving, Bobby managed a full time job in the uniformed services with academic workloads ranging from 7-15 hours per semester and was also a part of many foreign and domestic deployments.
Bobby concluded his Coast Guard career with honors, returned to Texas and re-entered the civilian world. He has worked for various Fortune 100 insurance companies in roles ranging from Claims Trainee to Casualty and Material Damage Manager and Director. During his corporate tenure, Bobby was responsible for the development, staffing and training, and successful deployment of two entirely new business units.
Things were good but still something was missing. In 2007 Bobby accepted an invitation from Warren Barhorst, the CEO of Iscential (formerly the Barhorst Insurance Group) to come and as Warren put it, "fix things on the front end so that bad things don't happen to people on the back end". Under the mentorship of Warren and many others, Bobby learned the business of Private Risk Management from the ground up. In 2009 Bobby started his own Agency and in 2012 he earned his credentials as a Professional Risk Manager.
Today, Bobby holds seven (7) professional licenses and certifications in the insurance and financial services industry. He is still an agency owner and works primarily in the areas of Private Risk Management for business owners and high net-worth individuals. He is an off-road motorcycle enthusiast and enjoys cooking and recreational and competitive shooting. Bobby lives in Tomball, Texas with his wife of 28 years. He has six children ages 14-22. Four of his six children have been business owners prior to the age of 13 so he understands and appreciates the spirit of entrepreneurship. Bobby has mentored a 2015 graduate of the WCE program and is looking forward to the opportunity to mentor a second WCE student.
Steve Wilbur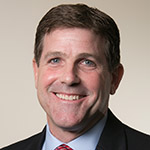 Steve Wilbur is President and Managing Partner of INTX Capital, LLC. He believes successful companies have a focus on identifying, developing and nurturing great leaders, and delivering "uniquely" to customers in the marketplace.
Mr. Wilbur's prior experience includes:
Co-Founder and Managing Partner of Beacon Alliance an Enterprise Risk Consulting firm that was purchased by a "Top 10" accounting firm.
Co-Founder and Partner of Btek an Information Technology (IT) staffing firm recognized as the 2nd fastest growing firm, in its sector, in the United States.
Interim CEO/COO/CFO, with numerous companies, in a variety of industries (agriculture, marketing, IT) to assist in restructuring and transforming the business.
Mr. Wilbur holds a Masters in Business (MBA) from the University of Houston and a Bachelors Degree (BS) in National Security and Public Affairs from the United States Military Academy at West Point.
His out of work passions include his wife Selina, children Sierra and Colton; and all things Boston especially the Patriots, Red Sox, and Bruins!!
Kathi Woolsey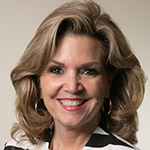 Vice President Marketing and Sales, ImageSet Digital.
With a passion for helping clients find innovative ways to distinguish themselves from the competition, Kathi has spent the last 30 years in the graphic communications industry with a primary focus on advertising production services, workflow marketing solutions, integrated marketing program development and learning technologies. Her wide range of customers has led to key partnerships with Fortune 1000 Manufacturers, Retailers and Corporate Advertisers. Account relationships include: American Honda Motor Cars, Discover Card, HP, MD Anderson's Children's Art Project, Motorola, Vf Jeanswear (Wrangler), The May Companies, Specialty Retailers and USAA among others.
Kathi grew up in Clear Lake and studied Radio and TV Broadcasting at Stephen F. Austin State University.
She is a National Member of the American Marketing Association and past Board Member of the Direct Marketing Association
She is a frequent speaker and panelist for a variety of industry symposiums and webinars including PODI App Forum and DSCOOP
Kathi was the 2009 recipient of the MD Anderson Children's Art Project "Business Partner Hall of Fame"
She is active in the community and is a Group X Spin Instructor at the Katy Family Y as well as a 12-time finisher of the MS 150
This will be Kathi's third time to serve as a Mentor for WCE. Her daughter, Ashley is a 2013 graduate of the program.
Michael Young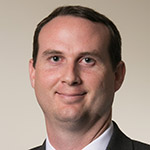 Michael Young is a financial representative with Northwestern Mutual which provides personalized financial plans based on your goals and objectives. These services include asset and income protection, investment strategies, financial planning, education funding, business planning, employee and executive benefits, estate planning, retirement planning, and trust services. Michael's past experience includes aiding acquisitions, business development, logistics, employee engagement programs, environmental management and capital improvements.
Michael enjoys volunteering on various committees and boards throughout the Houston area.