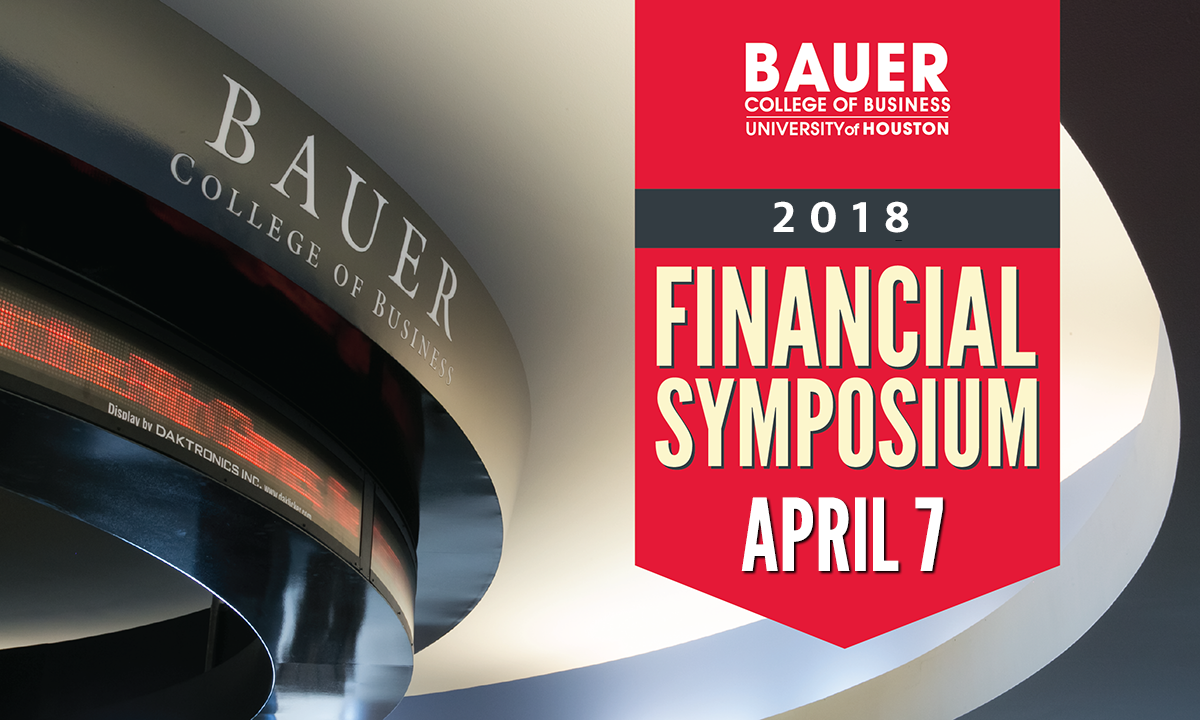 When:


Registration:

Where:


Why:
In Conjunction with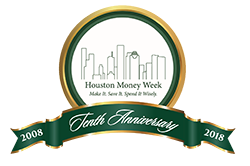 The goal of the Financial Symposium is to provide current UH students and the Houston community with information on basic financial topics and on curriculum options for financial education and careers in financial services, including commercial banking, financial analysis, and personal financial planning.
Session Topics
Saturday, April 7, 2018, from 9 a.m. – 1 p.m.
Cemo Hall, University of Houston Main Campus
Check-in from 8:30-9 a.m. | Click each session topic for more information.
---
Plenary Session 9-9:40 a.m.
Keynote Speaker: Leah Bennett, President of Westwood Trust



Ms. Bennett brings 25 years of experience serving private wealth clients. She joined Westwood Holdings in Houston, Texas, in 2016 and now serves as President of Wealth Management. Previously, she served as Co-Chief Investment Officer at South Texas Money Management in San Antonio. In that role, she shared responsibility for the investment strategies of the firm. Prior to that, Ms. Bennett was a Managing Director and Chief Investment Officer at King Investment Advisors, Inc. and a research analyst for Capital Research & Management. She has served as the CFA Institute President's Council Representative for the South Central United States and Latin America and as President and Director of CFA Society Houston. Ms. Bennett is a co-founder of the CFA Institute Women in Investment Management initiative and the CFA Institute Global Research Challenge of the Southwest. She is a board member of the Wright Fund Oversight Board at Rice University and serves on the Advisory Council of Executives (ACEs) at the Bill Greehey School of Business at St. Mary's University. Ms. Bennett received her BS in economics from Texas A&M University.
---
Breakout Session 1 - 9:40-10:40 a.m.
Breakout Session 2 - 10:50 a.m. - 11:50 a.m.
BREAK - 11:50 a.m. - Noon
Breakout Session 3 - Noon - 12:50 p.m.
Evaluating and Negotiating a Job Offer

To teach students how to effectively negotiate a salary and to evaluate a benefits package which is offered by an employer.

Presenters:

John Lopez, Clinical Associate Professor of Finance, University of Houston
C. T. Bauer College of Business
Amanda Ware, Career Development Specialist, University of Houston
C. T. Bauer College of Business
One-on-One Financial Consultations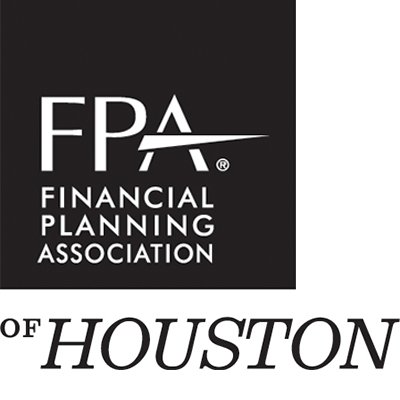 The Financial Planning Association is offering One-on-One Financial Consultations as a part of the Spring 2018 Financial Symposium!
All topics that are involved in developing a financial plan (budgeting, debt management, credit issues, saving, investing, retirement, college funding, tax planning, estate planning, financial recovery employee benefits, etc.) can be discussed. These sessions are at no cost to the participant, with no strings attached, and no sales pitch involved.
Who: Financial Planning Association (FPA) Professionals
When: April 7, 2018 during Financial Symposium Breakout Sessions from 10 a.m.-1 p.m.
What: Private, confidential 20 minute sessions
Where: Meeting rooms in Cemo Hall