Personal Financial Planning Track
Harvey Financial Recovery Boot Camp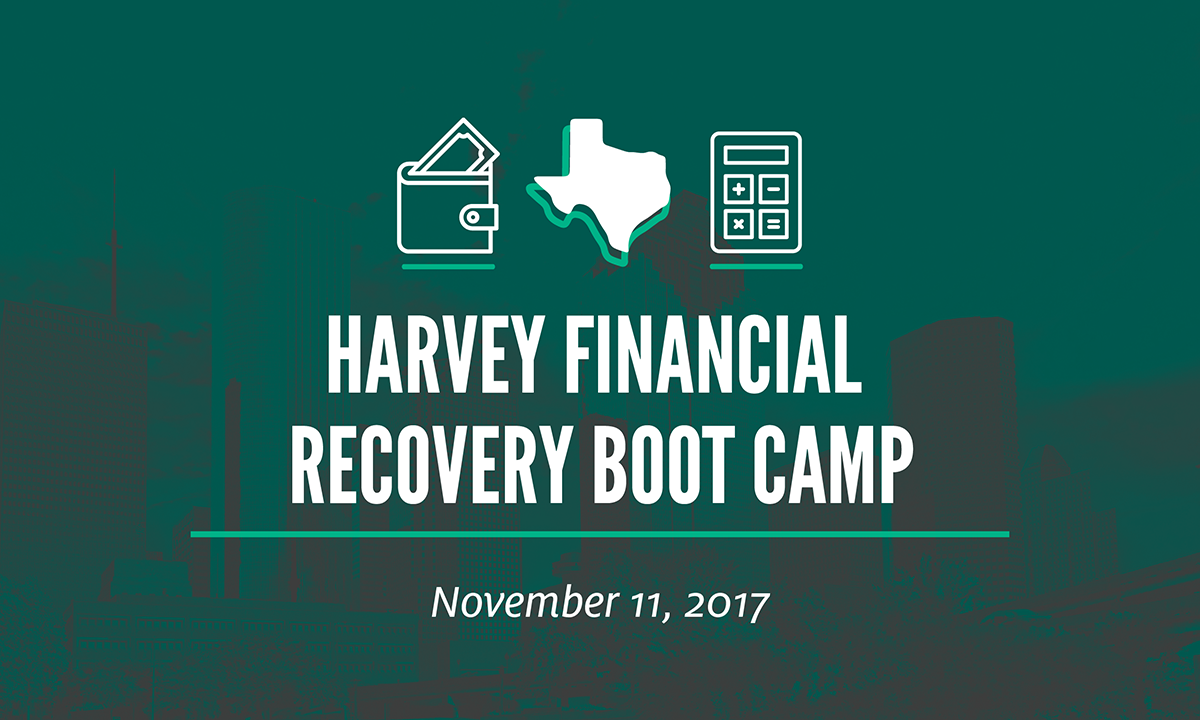 Harvey Financial Recovery Boot Camp
When:


Registration:


Where:

8:30 a.m.-1 p.m. Saturday,
November 11, 2017

8-8:30 a.m. (Attendees are encouraged to pre-register as space is limited)

This free Boot Camp will be held at Cemo Hall on the main campus of University of Houston located at 4246 Martin Luther King Boulevard.
Thank you to generous contributions from the Houston Lawyer Referral Service Panel of Attorneys, Financial Planning Association of Houston and individual donors.
The Harvey Financial Recovery Boot Camp will be held in Houston on Saturday, November 11, at the University of Houston Cemo Hall. This event is provided at no charge. This unique meeting will bring together experts and leaders in the area of finance, tax, real estate and legal issues to share their insights of the impact of Harvey on the greater Houston area and individuals. The Boot Camp features a special lineup of interactive programs, expert speakers and one-on-one sessions to ensure that participants have plenty of opportunity to discuss challenges, insights and solutions with a wide range of professionals.
Why Attend:
Guidance, at no-charge, from a variety of professionals on "how-to" begin the financial recovery process
Learn more about the resources and tools available to help individuals through the Harvey recovery process
Hear from experts and leaders in the areas of finance, tax, real estate and legal issues
Walk away with practical tools to help individuals during the post-Harvey recovery process
Who Should Attend:
Individuals, families and small business owners who:

suffered financial losses of $10,000 or more
have questions about insurance or about denial of various claims for insurance, disaster relief, etc.

Anyone unsure about how or where to begin the process of financial recovery
Anyone who feel uncertain about their financial future post-Harvey
Agenda:
Introductory Session: Main Auditorium (Room 100D), Cemo Hall
Opening Remarks and Welcome: 8:30-9 a.m. - Latha Ramchand, Dean, C. T. Bauer College of Business at the University of Houston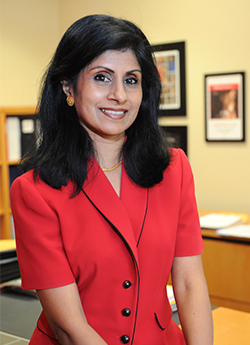 Latha Ramchand is Dean and Professor of Finance at the C. T. Bauer College of Business at the University of Houston. Her expertise is in the areas of international and corporate finance and leadership development. She has worked to deliver programs in business development, energy education, and diversity in the workplace. She has worked with clients in industries ranging from energy and banking to business performance and human resource optimization.
×
Keynote Speaker: 9-9:15 a.m.

Jim McIngvale, Founder, Gallery Furniture

Jim "Mattress Mack" McIngvale has been involved in the Houston Community since he opened Gallery Furniture over 35 years ago. In addition to Mack being a world-famous businessman, entrepreneur, and owner of "The World's Most Famous Furniture Store", Mack has been a trailblazer in helping make Houston the premier sports and medical destination it has become. Mack loves to give back to the Houston Community by giving speeches that educate and inspire on subjects as diverse as American jobs, running a business, faith & family, or being all that you can be each day. Read full bio.

Jim "Mattress Mack" McIngvale is a Texas-grown phenomenon who knows how to "Save You Money, TODAY!"

In 1981, Mack and his wife Linda started Gallery Furniture with $5,000 and a dream. Mack began television advertising early on and with his motto of "Early to bed, early to rise, work like hell and advertise", he quickly became a household name.

In 2009, Gallery Furniture opened a second store on Post Oak Blvd in the Houston Galleria area. This proved to be a blessing as Mack, Linda, and the entire Gallery Furniture family faced a horrific fire on May 21, 2009 at the flagship I-45 store location which destroyed the warehouse. By bringing their positive approach and "TODAY" philosophy to everything they do, Gallery Furniture re-built the "World's Greatest Furniture Store" bigger and better than ever with a full Grand Opening less than four months later.

Gallery Furniture has seen a lot of expansion over the years with the re-build of the flagship store, the addition of the Galleria location and, the third and largest store located in Fort Bend County on the Grand Parkway, which features a 165,000 square feet showroom. Even with multiple locations, Gallery Furniture still lives up to its promise of delivering quality furniture, mattresses and home electronics TODAY.

The success of Gallery Furniture is mostly attributed to Mack's "do-whatever-it-takes" approach to pleasing the customer. Currently with just two locations, Gallery Furniture sells the most furniture and mattresses in the nation per square foot including Gallery Furniture's own line, Mack-O-Pedic, as well as other name brands such as Tempur-Pedic, Mayo, United Leather, American Leather, Lane, Broyhill, Flexsteel and of course solid wood furniture, made in America.

Mack's strong work ethic is matched by his philanthropy and exceeded only by the commitment he has to his family. Past charitable contributions include:

Co-founded the Peace of Mind Foundation for those affected by Obsessive Compulsive Disorder
One of the largest contributors to the Houston Livestock Show & Rodeo with over $4 million given
Funded St. Luke's Mobile Stroke Unit
Large contributor to Texas Heart Institute, Baylor College of Medicine and Harvard Medical School
Instrumental in getting Menninger Clinic to move to Houston to provide mental health care to Houston by providing a multi-million dollar donation
Annual Christmas give-away furnishing hundreds of housefuls of furniture for the past 30 years
Helped start and continuously fund the KickStart Kids Program in Houston
Furnished USO facilities around the world
Furnished George Bush Presidential Library at Texas A&M
Hosted events for and donated to the Salvation Army
Donated thousands of dollars of furniture to hundreds of teacher lounges in Houston area schools
Helped to raise over $12 million dollars for the Bush/Clinton fund to aid those affected by the Tsunami in Southeast Asia and Hurricanes Katrina and Rita
Underwrote YMCA playground at Reliant Stadium for Katrina Evacuees and housed several hundred evacuees during hurricane crisis
Underwrote National OCF Conference held in Houston
Recipient of Mental Health Association Award in 2005
Underwrote wolf exhibit for The Houston Zoo
Built and paid for tennis facility at Yates High School
Donated tennis racquets to inner city kids that would not otherwise have the opportunity to take tennis lessons
Sole sponsor of Pilgrimage of Faith sending 500 kids and chaperones from the Galveston/Houston Catholic Dioceses to Rome
Fed 25,000 people Thanksgiving dinner for several years
Bought 10,000 toys for needy children, distributed during the holiday

In addition to Gallery Furniture, Mack and Linda also own and operate Westside Tennis and Fitness and enjoy spending time with their children James, Laura, Elizabeth and Regina, and their three grandchildren.

×
Houston Region Economic Outlook: 9:15-9:30 a.m. - Jenny Philip, Research Director, Greater Houston Partnership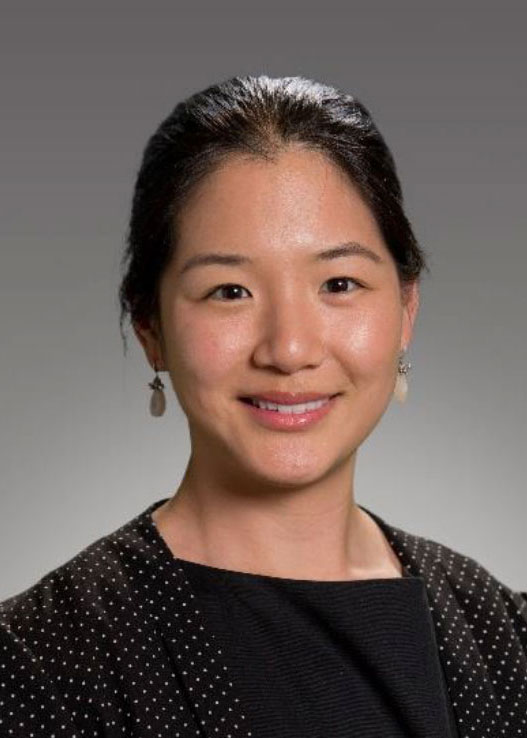 Jenny Philip is a regional economist and director of research at the Greater Houston Partnership. She studies Houston's economic trends in areas such as employment, energy, real estate, and international trade. Jenny also contributes to the monthly publication of the GHP's Economy at a Glance and the annual publications of the Houston Employment Forecast, Houston Economic Highlights and Houston Facts. Although she enjoys writing about the economy, Jenny is even fonder of speaking on business and economic issues. She has made over a hundred presentations on the Houston economy while at the Partnership and has been quoted in the Houston Chronicle, Houston Business Journal, RigZone, Business Insider and various community newspapers.
Prior to joining the Partnership, Jenny worked for the Millennium Challenge Corporation in Washington, D.C. analyzing the eligibility indicators used to disburse over $7 billion to 25 developing countries. She also worked at the U.S. Department of Labor on identifying labor rights issues surrounding the Colombia Free Trade Agreement and the African Growth and Opportunities Act.
Jenny received her Master in Public Policy from Georgetown University and her undergraduate degree in international business from the University of Texas at Austin. She serves on the board of the Collaborative for Children and is an alumna of the Center for Houston's Leadership Forum. Jenny and her husband have been foster parents to rescue dogs through Scout's Honor. She is a native Houstonian and has lived in the city off and on for over 20 years.
×
Addressing Grief and Loss: 9:30-9:45 a.m. - Dr. Rune Mølbak, Psychologist, UH Counseling and Psychological Services
Dr. Mølbak has 14 years of experience providing psychotherapy for adolescents and adults in community mental health settings, university counseling centers, and private practice. He is a certified emotionally-focused couples therapist and has received training in psychodynamic and emotion-focused therapies, such as EFT and AEDP. Dr. Mølbak's areas of interest and expertise include: couples therapy, trauma work, supervision, and teaching. Dr. Mølbak has published widely in psychological journals on topics as diverse as multicultural psychology, substance abuse, child development, and philosophical approaches to psychology.
×
---
One-On-One Consultations - First Floor Offices - 10 a.m. - 12 p.m.
Conducted after the opening session. Opportunity to privately discuss your questions.
Houston Lawyer Referral Service Panel of Attorneys
Assessment Technologies - Property Tax questions
Better Homes and Gardens - Real estate questions
Financial Planning Association of Houston - Financial questions
Gibraltar Insurance - Insurance questions
Middleton, Raines & Zapata et al - Tax questions
---
Breakout Session 1 - 10-10:50 a.m.
Click each session topic for more information.
Financial Starting Point: Room 101 Cemo Hall

Where am I now? Cash flow; Balance sheet; Looking ahead; Goals

Presenter:

John Lopez, Clinical Associate Professor, University of Houston C. T. Bauer College of Business

Since his undergraduate days at the University of Houston's Bauer College of Business, John Lopez has had an interest in personal finance savings, money management, investing, and making smart decisions when it came to money. Upon graduation, he attended Texas A&M where he earned an MBA in Finance. He entered "Corporate America" and worked for several major international firms (learn more at LinkedIn). Later in life he continued his education in personal finance by attending Rice University's Certified Financial Planner Program and then successfully completing the CFP Certification Exam. After early retirement and a two-year sabbatical to travel and explore, he began teaching Financial Planning at Bauer. He is passionate about teaching students the fundamentals needed to become financially secure and ultimately financially independent.

×

Tax Guidance: Room 105 Cemo Hall

Filing deadline and payment extensions; Casualty Losses; Easier retirement savings access; Suspension of charity deduction limitation; Income from discharge of debt; Employee retention credit.

Presenter:

Steven Elliott, Tax Technical Director, MRZ

Steve serves as the Tax Technical Director at MRZ. He has over 30 years of diversified public accounting experience advising high net worth individuals and closely held and family businesses as well as trusts, estates, partnerships, corporations, not-for-profits, state and local and expatriate taxation issues.

In addition, Steve has extensive experience acting as a client advocate in regards to tax notices, audits and protests, including payment plans, and offers in compromise.

Steve received his master's in taxation from Bentley University and did his undergraduate studies at Northeastern University both in Boston. He holds Certificates in Advanced Taxation Issues and Personal Financial Planning from Bentley. Steve holds CPA licenses in the states of Texas, New York and Massachusetts and is an active member of the American Institute of Certified Public Accountants and the Texas State Society of Certified Public Accountants.

Steve also acts as Chairman of the Katy/Sugar Land chapter of FENG (The Financial Executive Networking Group) and is also an Adjunct Professor teaching Master's level Tax and Financial Planning Topics.

Steve is married and lives in the Houston, TX area with his wife and three daughters. He is active in church groups and is a strong advocate of cancer cure causes, serving on the Board of Directors for Linked with Liam an IRS non-profit foundation in Houston, TX. Steve is also very excited to serve on the Board of Directors/Accounting & Tax adviser for the non-profit organization S.T.A.N.O. Foundation as he proudly supports all branches of our U.S. military and is looking forward to lending help and support where and when he can.

×

Real Estate – Resilient Despite Harvey: Room 109 Cemo Hall

For some it is easy to forget not so long ago Southeast Texans were hammered by Hurricane Harvey. Unless, of course, you live here, were flooded – in which case, every day you are muddling through insurance company paperwork, federal disaster recovery questionnaires, dealing with local property appraisers and trying to assess the full scope of Harvey's damage to your home and life. We understand you can't just pick up and move; you have a mortgage and memories tied to this property. With this in mind, The purpose of this session is to offer those impacted with short- and long-term options and strategies to use as they continue the recovery process.

Presenter:

Mark Woodroof, Real Estate Agent, Better Homes and Gardens Real Estate Gary Greene

Mark Woodroof is a Managing Partner at Better Homes and Gardens® Real Estate Gary Greene ("Gary Greene") and Gibraltar Mortgage Title and Insurance, with over 30 years of residential real estate industry expertise. He began his career at Gulf Oil before entering real estate with Coldwell Banker Residential Brokerage during the 1980s. In 1990, he became Vice President of Coldwell Banker Texas where he supported brokerage operations in Houston and Dallas/Fort Worth and later joined ERA Franchise Systems as Vice President Regional Manager responsible for sales and service. Woodroof joined Gary Greene REALTORS® Better Homes and Gardens® as Director of Business Development in 1996. In March 2000, he became a Partner at Prudential Gary Greene REALTORS®, which became Better Homes and Gardens® Real Estate Gary Greene in 2012. Mr. Woodroof is active in NAR, the Visions Group, and Realty Alliance. He holds a Bachelor of Business Administration, Accounting from the University of Houston and a MBA from the University of St. Thomas.

Better Homes and Gardens® Real Estate Gary Greene has served the greater Houston metropolitan market for since 1963. As the company has grown in size so has its' reputation as a leader in the Houston real estate market. With 23 offices and over 1,200 agents, the company closed approximately $2.3 billion in volume and over 8,300 closed units as of December 2016 — ranking them number one in the Houston.

×
Breakout Session 2 - 11 a.m. - 11:50 a.m.
Financial Plan Implementation: Room 101 Cemo Hall

Credit issues; Credit reports; Contacting creditors; Adjusting your plan

Presenter:

W. Ben Keel, III, BBA, MBA, CFP(R), CHFC(R), CFED(R), CLU(R)
Financial Planner
Financial & Insurance Consultants

Ben has a desire to get the message out regarding financial planning has led him to teach financial classes to all branches of military personal as well as the corporate world to companies such as Hewlett Packard, United Technology, Coors, Rocky Flats, Houston CPA society, Houston Better Business Bureau, Greater Houston Dental Society, Rotary, church groups, MOPs, as well as teaching for his local community education programs.

He has been the President and Chairman of the Houston Financial Planning Association, one of the largest chapters in the nation.

He is an instructor at Rice Universities Certified Financial Planner® Program and has been named one of the Top Financial Planners in America since 2008. Ben did his Certified Financial Planner classroom work at Metropolitan State College of Denver and he did his Chartered Financial Consultant and Chartered Life Underwriter class work at The American College located in Bryn Mawr, PA. He also earned his Certified Financial Educator from the Heartland Institute of Financial Education. Ben completed his MBA at the American Military University and is a member of the Golden Key International Honour Society, Delta Mu Delta International Business Honor Society and Sigma Beta Delta International Honor Society by graduating with a 4.0 on a 4.0 scale. He received his bachelors degree in finance from Stephen F. Austin State University. He has been quoted in numerous publications about finance such as CBS, Fox, NBC, ABC, Bloomberg, The Houston Chronicle, Houston Business Journal and Texas Monthly just to name a few.

Ben has been married to Harmony since 2001 and they have five wonderful children. When not working they enjoy RVing and have traveled to 46 states in the RV as a family. Ben is an Ordained Deacon at Katy First Baptist Church and the Keels, as a family, are active in the church.

×

Legal Resources: Room 105 Cemo Hall

Sources of legal information (current and future); Sources of legal assistance; Bankruptcy - consumer and small business; Insurance issues; Working with creditors; What to know if debt now exceeds value of house.

Presenter:

Dinesh H. Singhal, The Singhal Law Firm

Dinesh Singhal is a trial attorney with over 20 years of experience in commercial litigation. Dinesh is board certified in civil trial Law by the Texas Board of Legal Specialization and he is listed on the 2017 Texas Super Lawyers list for business litigation. Dinesh is licensed in Texas, California, New York, and Delhi, India.

Dinesh is active in various organizations both within and beyond the legal community. He currently serves as a Director of the State Bar of Texas and as the President of the Harris County Democratic Lawyers' Association and on the advisory boards of both the Rice University Center for the Study of Women, Gender, and Sexuality and the University of Houston India Studies Program. Dinesh previously served on the board of Houston's iconic Rothko Chapel, as co-chair of the Houston Bar Association Fee Dispute Committee, as the 2015 Annual Fund Parent Co-Chair of St. John's School, as the 2015 Annual Fund Chair of Houston's Voices Breaking Boundaries, and as a Trustee of the Houston Lawyer Referral Service. In law school, Dinesh served as a justice on the UHLC Honor Court, and he was awarded a Dean's public interest fellowship to work for the American Civil Liberties Union. Dinesh earned his JD from the University of Houston Law Center, and he also has a Bachelor of Laws and a Bachelor of Commerce from the University of Delhi. He has been married to Dr. Nita Singhal for 12 years, and he is a proud father of two children, maintaining an active role in their education and extracurricular activities.

×

Insurance Questions in the Wake of Harvey: Room 109 Cemo Hall

Houstonians hammered by Hurricane Harvey may still be muddling through insurance company paperwork and federal disaster recovery questionnaires, and trying to assess the full scope of Harvey's damage. This session will allow attendees to ask question and gain insight into how the recovery process works long-term.

Presenters:

George Cooley, President of Gibraltar Insurance Services

George Cooley is the president of Gibraltar Insurance Services, an independent insurance agency, which is a wholly-owned subsidiary of BH&G Gary Greene. Gibraltar Insurance has appointments with over thirty insurance carriers which gives them ample opportunities to meet the insurance needs of just about everyone. George attained a business degree from the University of North Texas and has been a resident of Houston for 40 years. He started his insurance career in 1989 as a Farmers Insurance agent in Fort Bend County and joined the Gary Greene team in 2004. Since that time George has been instrumental in growing the agency to 25 people and over 14,000 policies in force. George's and his staff's primary goal is to create raving fans of clients who will feel secure in referring their friends, neighbors, and relatives to the Gary Greene family.

×

Katherine Howington, CFM, ANFI, National Flood Sales Manager, Bankers Insurance Group

Katherine Howington has partnered with agents to protect their clients and help build their bottom line. Because of her extensive background in Flood Plain Management, Katherine understands the local impact construction and development can have on increasing the risk to a property during a rain event. Creating awareness and "Flood Love," Katherine has been traveling this year teaching her Dive into Map Changes class to help our partners in the field stay prepared when their new maps go live. Katherine lends her expertise to independent agents and other floodplain managers to provide quality flood training, teach CE flood classes, and analyze the risks for structures in the floodplain. Katherine is always ready to assist agents before, during, and after a flood event hits and she works directly with our partners on the importance of having the Flood Talk with their clients about the real risk of flooding.

×
Panel Discussion/Closing - Main Auditorium - Noon - 1 p.m.
Moderated by: Roger Thaxton, CPA.
Featuring:
David Goldberg, AEM, Attorney Advisor, Federal Insurance & Mitigation Legal Division, Office of Chief Counsel, FEMA/DHS
---
Event Presenters:
Event presenters from the following organizations and companies are donating their time and professional expertise.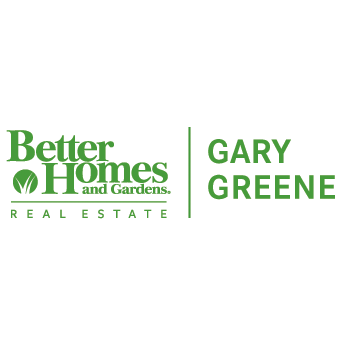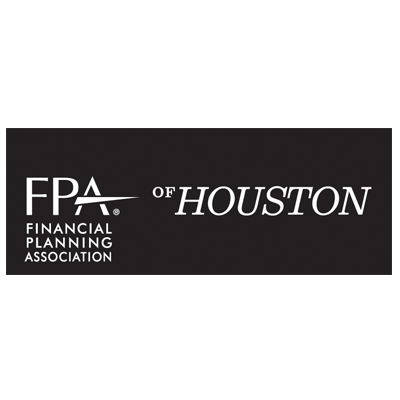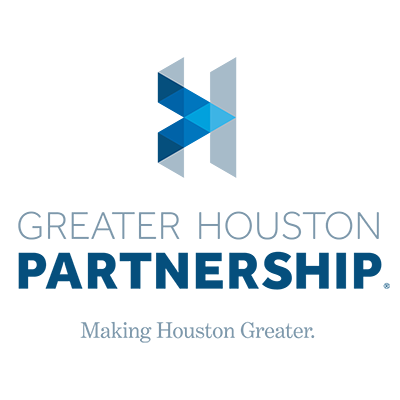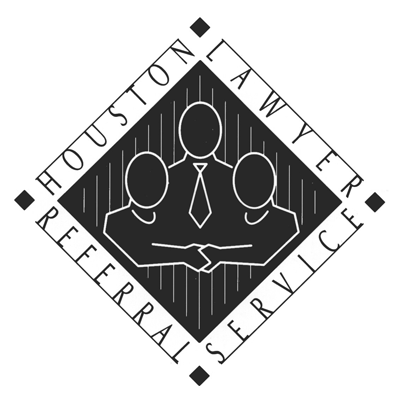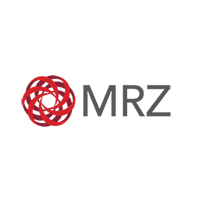 ---
Learn More About Bauer's Finance Degrees