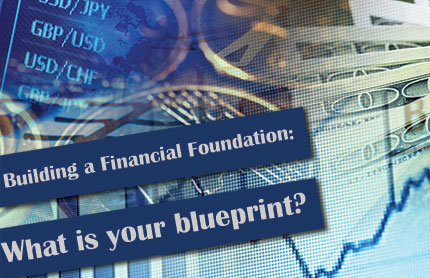 When:
Registration:
Where:


Why:
In partnership with the Texas Council of Economic Education. Open to all students and the community.
In Conjunction with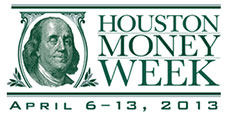 MC
Nico Sullivan: Finance Senior at UH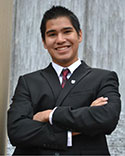 Nico is actively involved around campus elected as an officer for three out of the four semesters that he has been with the Finance Association. He currently serve as the senior corporate relations officer responsible for establishing and maintain corporate partnerships while connecting FA members to professionals in the field of finance. This semester Nico organizing and executing the Houston Open Outcry Challenge, a nationally recognized competition the Finance Association hosts in conjunction with CME Group. He originally attended college at the United States Air Force Academy on a soccer scholarship, but fell in love with business and decided to peruse his interests at the University of Houston.
×
Keynote Speaker
James Hong: Our Keynote Speaker James Hong founded Hong Financial which offers insurance and investment products and services to businesses and individuals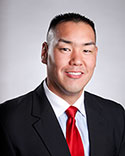 James Hong was born in Houston on January 3, 1983. His parents (Bryan) and (Deborah) were born in South Korea. A native Houstonian, he learned at a young age how to be an entrepreneur.
Hong graduated from Stratford High School while also playing football, earning him a scholarship at the University of Houston. He went on to graduate from the Bauer College of Business with a double major in Finance and Management. In 2001 while attending U of H, Hong and a former teammate co-founded what is now BE A CHAMPION, INC.- a non-profit youth organization providing youth sports, after-school and tutoring programs to 750,000+ students and youth around the Houston area. The Little Coogs program brings 1,500+ kids per home football game at U of H, providing food, t-shirts, giveaways and a game ticket. This program is designed to expose kids to the University of Houston and give under-privileged kids a college game day experience.
After graduating from U of H, Hong went into financial services working at Mass Mutual Financial Group where he was a financial advisor to individuals and businesses. After 4 years with Mass Mutual Financial Group in 2010, Hong founded HONG FINANCIAL where he is an independent broker offering insurance and investment products and services to businesses and individuals.
Hong is involved heavily with the University of Houston where is a Life Member of the University of Houston Alumni Association; serving in his second term as the President of the Bauer Alumni Association; Secretary of the H-Association (the former lettermen of U of H athletics); Member of Cougar Pride and also teaches an Insurance and Annuities course at the Bauer College of Business. He was also the 2012 recipient of the Rising Star Award from the UHAA. Hong is a Life Member of the Houston Livestock Show and Rodeo, a member of the Young Professionals Committee of the Houston City Club and is a founding board member and Treasurer of the UTZ Foundation, a non-profit organization benefiting Stratford High School student scholarships.
In Fall of 2012, James became a lecturer of the Life Insurance and Annuities course (FINA 4397) - part of the Risk Management Certificate Program at the Bauer College of Business.
×
Featured Speakers
Latha Ramchand: Dean of C.T. Bauer College of Business and Finance Professor

Latha Ramchand is Dean and Professor of Finance at the C. T. Bauer College of Business at the University of Houston. Her previous roles at Bauer include Associate Dean of Programs and Administration, where she was responsible for oversight of all the college's academic programs, and Associate Dean of Graduate and Professional Programs, where she led faculty and staff serving in Master of Business Administration (MBA), Executive MBA Master of Science in Accountancy, Master of Science in Finance, Doctor of Philosophy (Ph.D.) and a variety of professional programs, including Energy Certificate Programs.

Ramchand teaches in the areas of Corporate and International Finance and Risk Management. She received her Ph.D. in finance at Northwestern University where she attended the Kellogg Graduate School of Management. She is a gold medalist in Economics from Bombay University where she graduated with a master's degree in Economics. Professor Ramchand has taught in the MBA programs at the Kellogg Graduate School of Management, Northwestern University, the University of Houston and the Indian School of Business. Ramchand is a noted expert and speaker on several topics, including international and corporate finance, energy education, corporate governance and leadership, global business, energy and the economy, and women in leadership.

She has won several awards for her publications, including Best Paper Award in International Finance from the Financial Management Association. Ramchand has also been recognized for her teaching, receiving the 2012 Executive MBA MidCon Teaching Excellence Award and the UH Faculty Excellence Proclamation awarded by the Houston City Council (1995), among other honors. Her publications have appeared in prestigious finance journals, and she has presented her work at various national and international conferences. She is a CFA charter holder and is a member of the Houston Society for Financial Analysts. Ramchand worked in the banking industry prior to joining academia.

Research Interests

International Asset Pricing Models
Global Equity Issues
Home Bias in Portfolio Composition
Mergers and Acquisitions
Corporate Governance and Leadership

Areas of Expertise

Corporate Finance
International Finance

Publications

"Takeovers, Monitoring and International Corporate Governance", (with P. Kumar), Rand Journal of Economics, 2009.
"Coming to America: IPOs from Emerging Market Issuers", (with R. Bruner and S.Chaplinsky), Emerging Markets Review, Volume 7, Issue 3, September 2006.
"Does the method of entry matter: Evidence from Indian ADRs and GDRs", (with M.Kalimipalli), Pacific Basin Finance Journal, September 2006.
"The Underpricing of Equity IPOs that Follow Debt IPOs" (with K. Cai and A. Warga), Financial Management, 2003.
"U.S.-Bound IPOs: Entry Costs and Market Selectivity" (with B. Robert and S. Chaplinksy), Financial Management, 2003.
"The Impact of SEC Rule 144A on Corporate Debt Issuance by International Firms" (with S. Chaplinksy), Journal of Business
"The Impact of Global Equity Offerings" (with S. Chaplinksy), (2000), Journal of Finance, Vol 55, pp 2767-2790.
"Changes in systematic risk following global equity issuance" (with P. Sethapakdi), (2000), Journal of Banking and Finance, 24, pp 1491-1513.
"Variances and Covariances of International Stock Returns: The International CAPM Revisited" (with R. Susmel) 1998, Journal of International Financial Markets, Institutions and Money, Vol.8, No.1, pp 39-58.
"Volatility and Cross Correlation in Global Equity Markets" (with R. Susmel) 1998, Journal of Empirical Finance, Volume 5, No.4, October 1998, pp 397-416.
"Asset pricing in international markets in the context of agent heterogeneity and market incompleteness", forthcoming, Journal of International Money and Finance, 1999, 18, 871-890.
"Changes in Liquidity Following Exposure to Foreign Shareholders: The Effect of Foreign Listings and Issues of American Depositary Receipts by Indian Firms" (with M. Kalimipalli), 2001, National Stock Exchange India Limited.
"Differences in Accounting Standards and Ease of Entry into the U.S. Market: A Survey of Foreign Films Raising Equity in the U.S." (with S. Khumawalla), 2002, Public Funds Digest, Vol II, No. 1, 68-84.
"Country Level Corruption and Frequency of Issue in th U.S. Market" (with S. Khumawalla), Journal of Public Budgeting, Accountability and Financial Management.

×

Donald Bowers II: Assistant Vice President, Federal Reserve, Houston Branch

Donald Bowers, a native Houstonian, received his bachelors' degree from Rice University in 1991. He joined the Federal Reserve Bank in 1990 as a Research Assistant and joined the Bank's Management Development Program in 1991. In 2004, he was promoted to Assistant Vice President. He currently serves as secretary to the Houston Branch Board of Directors and maintains responsibility of the Bank's human resources, public affairs, law enforcement, and business continuity functions.

Donald and his wife, Shawn, are the proud parents of two outstanding young men. Their older son is a graduate of the United States Naval Academy, and is a newly commissioned Ensigsn in the United States Navy. Their younger son is a student at Texas State University.

Donald is a member of the Rice University Alumni Board, and has served on the board of the Houston Area Urban League. He is also active with Greater Houston Partnership, World Affairs Council of Houston, Center for Houston's Future, Youth About Business, Discovery Youth Foundation and the Texas Women's Empowerment Foundation. Donald and his family are members of the Fifth Ward Church of Christ.

Donald earned an M.B.A. from Sam Houston State University with a concentration in Banking and Finance. He is also a senior fellow member of the 29th Class of American Leadership sForum Houston Gulf Coast Chapter.

×

Alexander Obregon: Special Projects Coordinator, Office of the City Controller Outreach

Alexander W. Obregon is the Special Projects Coordinator for the Office of the Houston City Controller. Alexander began his tenure with the city when Controller Ronald Green assumed office in January 2010.

Alexander currently serves as Chair of the city's Bank on Houston Financial Education Committee, overseeing the program's financial education initiatives. Bank on Houston is one of the largest 'Bank on' programs in the nation and has reached thousands of individuals in the Houston MSA area. In 2010, Alexander led an effort with the United States Conference of Mayors to bring the first "Financial Planning Day" to Houston.

Alexander was elected to serve as Treasurer of the Board of Directors for Skills 4 Living, Inc., a Houston area non-profit agency dedicated to promoting financial education among low- and moderate-income families in the greater Houston metro. Alexander also serves on the FDIC's Alliance for Economic Inclusion Advisory Council.

Alexander holds a BS in psychology from the University of Houston, and is an MBA candidate in the C.T. Bauer College of Business. Obregon was awarded the Alliance for Economic Inclusion 2011 Pioneer Award for his work in the field of financial education and received the U.S. President's Volunteer Service Award.

×
Agenda
Registration in the Lobby of Cemo Hall, University of Houston main campus
Welcome and Introductions by Nico Sullivan, Finance Senior at UH, Latha Ramchand, Dean & Professor of Finance at the C. T. Bauer College of Business - Education and Outreach, Donald Bowers, II, Assistant Vice President, Federal Reserve - Houston Branch Overview of the Need for Financial Education Outreach, Alex Obregon, Special Projects Coordinator, Office of the City Controller Outreach, Keynote Speaker James Hong, President of the Bauer Alumni Association, founder of Hong Financial, and Lecturer for the Life Insurance and Annuities course for Bauer College of Business , Laura Ewing, Awards to K-12 Students winners of Money Management Poster Contest by Texas Council for Economic Education (TCEE).
Breakout Session 1:
How to Pay for College
Managing Your Money: Cash Flow, Spending and Saving
Career in Finance and Financial Planning