Kathryn Taylor Garza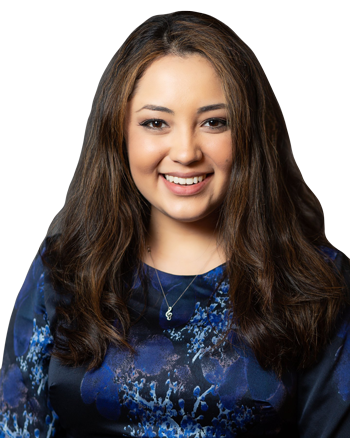 "Being a part of Personal Financial Planning Program made my Finance degree that much more valuable and allowed me a hedge up in my college career not only as an intern but when recruiting for full-time positions.
Having completed my CFP® classes prior to graduating truly helped launch my career in financial services and fueled the passion I have for the industry at a very young age.
The PFP classes were my favorite which is how I knew I would love my career, and the program is still one of the things I talk about most as a professional when referring to my time at Bauer."
---
Matt Jewell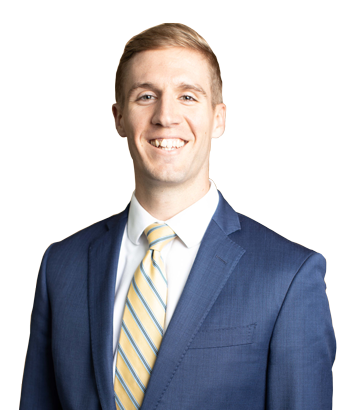 "Going through the Personal Financial Planning track at Bauer was one of the greatest decision I made while at UH. It truly has meant a lot to me both personally and professionally. I was able to jumpstart my career at Merrill Lynch by receiving real world practice and learning through the curriculum that is recognized by the CFP Board as covering the education requirement to receive the CFP designation.
I also gained a wonderful mentor in Professor John Lopez, a CFP himself, who always strived to make the program better each day by personally reaching out to students and providing us with career opportunities with great companies.
Personally, I have been able to come back and share my experiences with current students during Merrill Lynch's Career Day and the Financial Symposium, which is something I'm passionate about. And I can't forget having made lifelong friends with my classmates, and being able to continue to meet wonderful people due to this program's wonderful efforts to keep the alumni in touch with one another and connected with current students.
When the University of Houston proclaims to be a Powerhouse, you better believe that is exactly what it is. There are so many wonderful programs across this campus, that you would be hard pressed to select one that doesn't prepare you for your future endeavors. I believe right along the top of that list is the PFP Program. The curriculum prepared me for my current career with real world scenarios, saved me thousands of dollars in extracurricular coursework required by the CFP Board, and provided a great network of friends, mentors and fellow career-driven professionals. For those who are looking to create an amazing career in financial services, look no further."
---
Eddie Martinez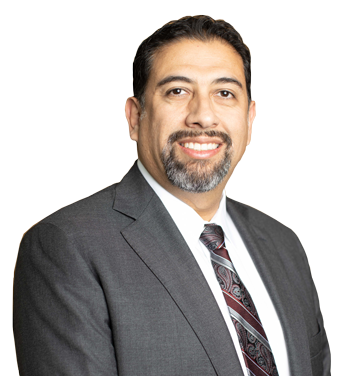 "I have always had a strong interest in personal finance. The more I learned, the more I wanted to make a difference in people's lives. I volunteered to teach personal finance classes, and later decided to make a career change to Personal Financial Planning. I specifically wanted to become a CERTIFIED FINANCIAL PLANNER™. To become a CFP® professional you must have a Bachelor's degree, and take additional post-graduate finance courses. Attending the C. T. Bauer College of Business enabled me to earn both a BBA in Finance and a Personal Financial Planning Track certificate. After graduation, I became eligible to sit for the CFP® exam.
I am so glad I chose to attend Bauer. There were some amazing professors there that got to know me and help me with my educational and career goals. I made connections and friendships that continue to this day. I was awarded two prestigious financial planning scholarships.
The networking opportunities also led to great internships with top financial planning firms in Houston, one of which led to a full-time role as an Associate Wealth Advisor. None of this would have been possible had I not attended Bauer.
The financial planning industry is in need of diversity. It needs young people, women, and people of diverse ethnic and cultural backgrounds. As financial planners, we create comprehensive financial plans for people from all walks of life. We help them achieve their life goals and retirement dreams. It's not at all about selling products. The field is changing, and technology is at the forefront of what we do. It is a very gratifying career that focuses on relationships and requires an immense amount of technical skill, and the Bauer PFP Track is a great way to get started in this field."
---
Cynthia Mogensen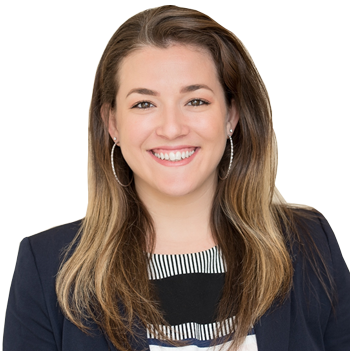 "I had been in the financial services industry for six years before I decided to go back to school for my BBA in finance with the specialty in PFP.
This targeted degree program fit my specific needs to learn more about being a valued financial advisor.
It also gave me the ability to complete my degree and satisfy my CFP education credit. This was so convenient because I didn't have to take extra time completing separate course work in order to sit for the CFP exam. It was built directly into my course load!
The professors are well versed and spend an extraordinary amount of time to help you develop and grow with real world scenarios. I was able to take what I learned from the PFP track and directly apply it to my everyday task as being a financial advisor. But the most important take away for me was now that I am two years past my graduation, the professors are still in touch and still advocate for the students in this program. It is an invaluable alumni resource."