Department of Finance
Program for Financial Literacy
Overview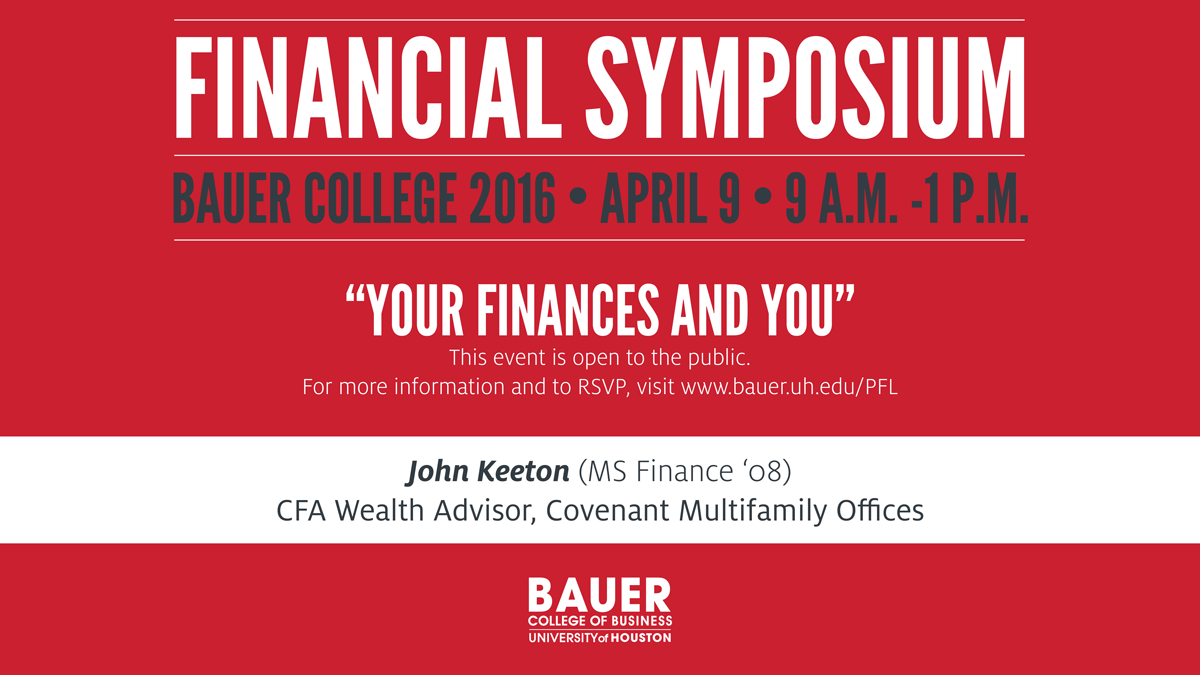 Learn more about the April 9, 2016 Financial Symposium.
As a nation, we are facing significant financial challenges. While the reasons for the financial crisis vary, an important factor is lack of financial literacy.
A 2011 survey from the FDIC estimates that 1 in 4 U.S. households (28.3 percent) are "un-banked" (without a checking or savings account) or "under-banked" (rely on non-bank money orders, check-cashing services, payday loans, rent-to-own agreements or pawn shops).
Low levels of financial literacy greatly impact the viability of the national higher education system, leading to high levels of student debt and low graduation rates.
Alexander Obregon, special projects coordinator for the city controller's office and chair of the financial education committee for Bank on Houston. "There aren't enough service providers out there that can reach all the people who need a financial education. Houston's population continues to grow, and demand for its safety-net services continues to grow," outpacing the growth of those services, he said.
Bauer College's Response
Easily accessible resources for financial literacy are considered below acceptable levels in target neighborhoods and communities.
Recognizing this need, Bauer College has developed a Program for Financial Literacy that includes comprehensive engagement by the university (Bauer College leadership), corporate community engagement (banks and financial services firms), non-profits with a financial education mission, and schools (teachers and parents).
What is the Program for Financial Literacy at Bauer College?
The goal of the program is to promote financial literacy across the university and the community. The initiative is bolstered by faculty support, alumni engagement and student leadership involvement, and mentorship.
Learning goals for the program include skill development and language enhancement relevant to the banking and financial services sector. Partnerships with the Texas Council on Economic Education and non-profit organizations, such as Skills for Living with a program called the Game of Real Life, provide learning tools to impart the "language of banking" and topics, including money management and paying for college, to participants. The latter has the potential to connect underrepresented middle and high school students and their parents to the reality of a college education.
Learn More About Bauer's Finance Degrees
News