Sales Leadership Certification
In order to better serve our community, we are excited to offer our certification virtually or in person so we can provide you with the flexibility and curriculum to help propel you to the next level in your career. Our Sales Leadership Certification consists of 5 sessions that are delivered virtually over the course of 5 weeks or in-person over the course of a week.
Why Choose Our Sales Leadership Certification?
Increase top-line performers by improving sales force effectiveness and performance

Increase customer retention and profitability

Increase sales force retention through exemplary leadership

Increase the effective use of CRM and the sales process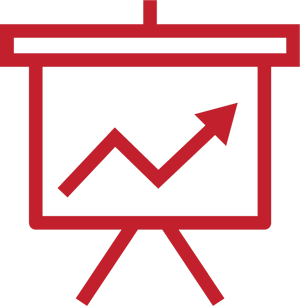 CLASSES HELD THREE TIMES A YEAR IN
SPRING, SUMMER, & WINTER
About Each Session

Participants will explore the job of a sales leader, learn what it looks like to lead with authenticity, and find ways to introduce creative problem solving into their work.

Faculty: Randy Webb & Craig McAndrews

---

Participants will learn about developing a social selling approach using digital sales, how to integrate digital selling approaches with CRM, and how to navigate complex decision centers.

Faculty: Carl Herman, Craig McAndrews & John Pingel

---

Participants will focus on the importance of effective communication. They will learn about advanced communication skills and strategies, how to lead through influence, and how to navigate crucial conversations in the workplace.

Faculty: Amy Vandaveer & Randy Webb

---

Participants will learn how to manage their teams in regards to hiring, coaching, and implementing effective time management best practices and strategies.

Faculty: Randy Webb & Carl Herman

---

Only available with the purchase of the entire SLC package. Includes a unique "Change Contract" follow-up process, coupled with virtual roleplays and individualized coaching.

How it Works

VIRTUAL

The virtual Sales Leadership Certification meets every Thursday & Friday for 6 weeks from 1-4 pm CST.

---

IN-PERSON

The face-to-face Sales Leadership Certification meets for one week, 8:30-5:00 pm Monday-Friday at the University of Houston.

Pricing

VIRTUAL

Virtual Individual Session: $495

Virtual Sales Leadership Certification: $2,475

---

IN-PERSON

Face-to-Face Sales Leadership Certification: $5,495

Individual Sessions cannot be purchased for face-to-face delivery

We offer special pricing for UH Alumni & SSSEI Corporate Partners.

For more information, please email us at sei@bauer.uh.edu.

If you are interested in a creating a custom program for your organization, click here.