Undergraduate
2019 Business Enrichment Programs for High School Students
High school students from all over the country attend Business Institutes at the C. T. Bauer College of Business at the University of Houston. This unique experience offers them an exploration into Business, entrepreneurship, and Energy and Sustainability, through education and competition.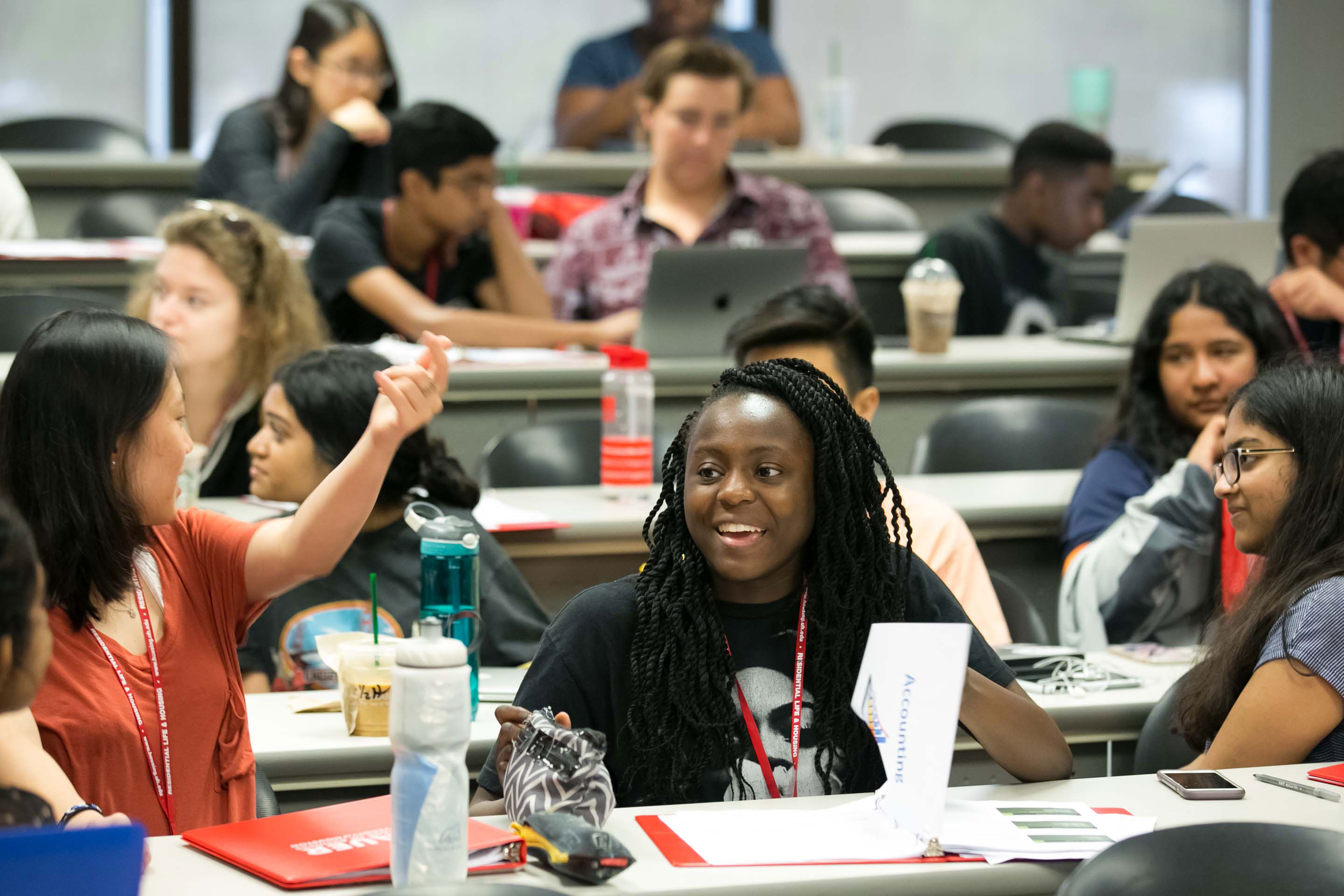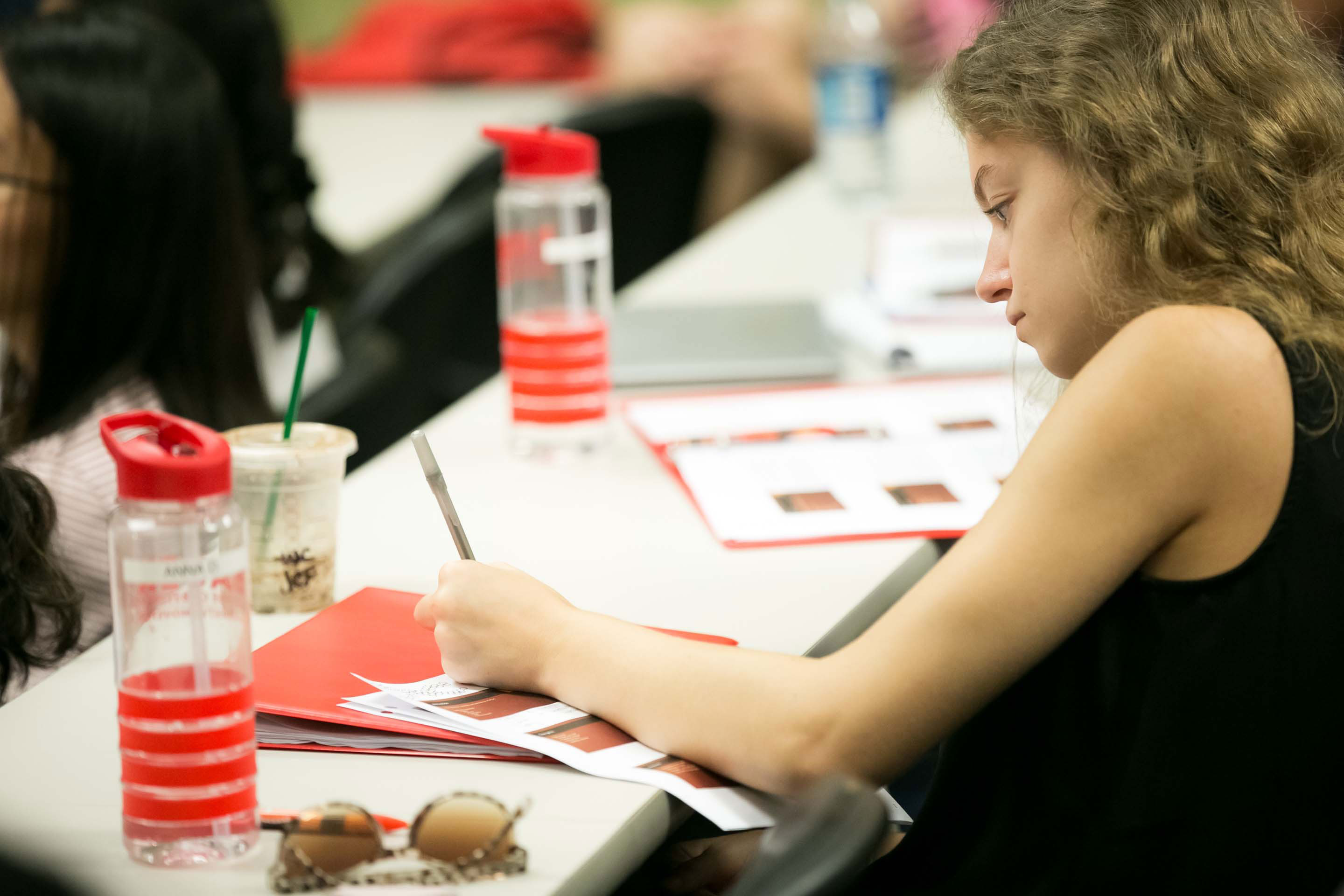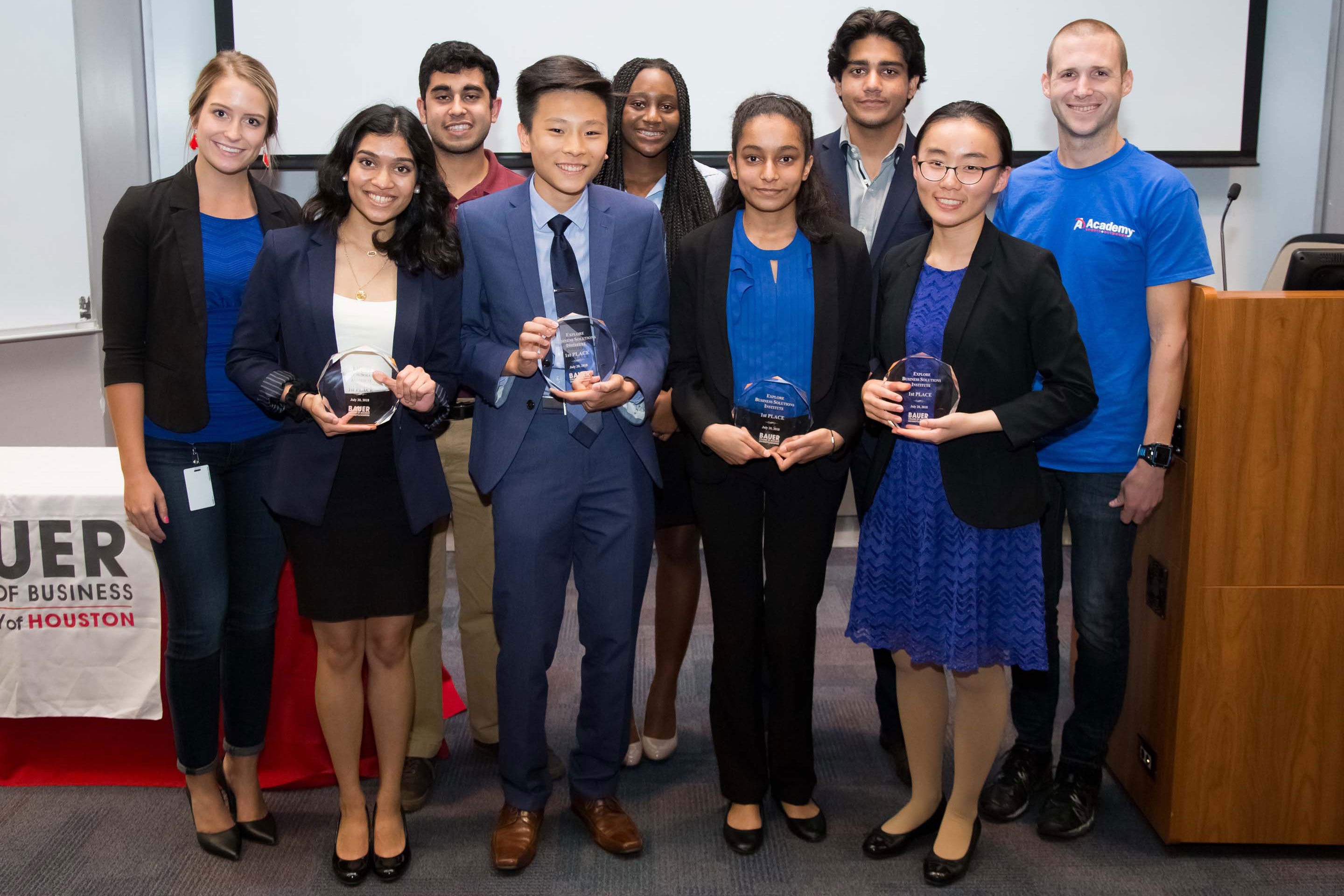 Want to explore the real world of business?
If you are interested in attending one of the institutes, please complete and submit the following application with your preferences.
Application period begins Jan. 1.
---
EXPLORE Energy & Sustainability Summer Institute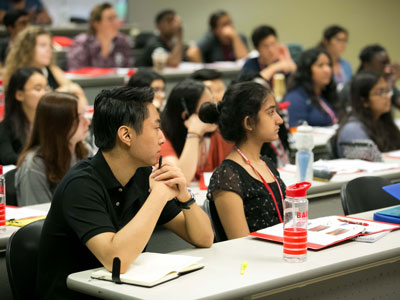 June 23-28, 2019
Open to: Current 9th, 10th and 11th graders in the United States
Residential
Will we run out of oil and what will replace it? Natural gas, nuclear, solar, or wind? How do we run our cars, businesses, and homes and still have a clean environment and avoid dramatic climate changes? These are just a few of the questions you will explore with the University of Houston Bauer College faculty and industry experts. In this program, students will be given a sustainable product they must build that will shape the future.
---
EXPLORE Business Summer Institute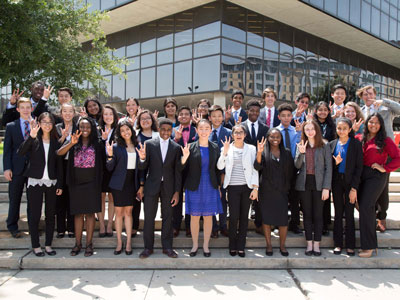 July 21-26, 2019
Open to: Current 9th, 10th and 11th graders in the United States
Residential
Students are introduced to basic business concepts through presentations by faculty and industry professionals. This is an opportunity to develop leadership skills. You will have the opportunity to work in teams to develop solutions to real-life business solutions, perfect your presentation skills, have fun and most of all, you will get to explore your interest in business. Each year, the program partners with a local business allowing students to tour their facility and receive a real-world case study, directly from the organization.
---
Interested in Entrepreneurship?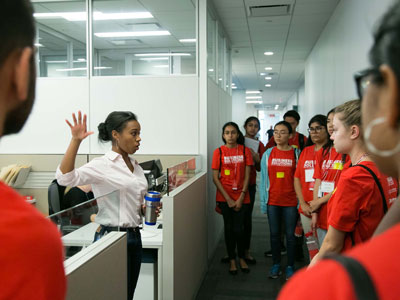 This year, in collaboration with the Wolff Center for Entrepreneurship, the C. T. Bauer College of Business is proud to present a new business plan competition for high school students.
---
Frequently Asked Questions
Here are some of the most frequently asked questions about the institutes.

Who is eligible to apply?

You must be a rising 10th, 11th or 12th grader (current 9th, 10th or 11th grader for the 2018-2019 school year). An application is required (see below). Space is limited: Thirty students will be selected per institute through a competitive selection process.

When are the institute dates?

Explore Energy & Sustainability: June 23-28, 2019

Explore Business: July 21-26, 2019

Where is the institute?

The EXPLORE summer institutes will take place primarily at the C. T. Bauer College of Business on the UH-Central main campus. Students will also travel off-site for various site visits and field trips (transportation provided).

How much does it cost?

The institutes are free, however only 30 total students will be selected per institute to participate. Full scholarships will be awarded to all participants.

Is housing available? Can I stay on campus during the Institute?

Yes! Participants are required to stay on campus in UH residential housing during the institute.

When and how do I apply?

Apply online from January 1, 2019 until March 31, 2019 at 11:59 p.m. (Online application will not be available until January 1, 2019.)

When will I hear back about the status of my application?

May 1, 2019

Who do I contact if I have questions about EXPLORE institutes or my application?

Contact Explore Summer Institute Team at exploresummercamp@bauer.uh.edu!
---
ELASP Fall 2019 Application is Open
---
Follow us!
---
Contact Us
Questions about ELASP:
elasp@bauer.uh.edu
Emerging Leaders Academic Success Program
C. T. Bauer College of Business
University of Houston
334 Melcher Hall Room 262
Houston, TX 77204-6021
---
See Also:
---
Contact Us
Undergraduate
Business Programs
334 Melcher Hall, Room 262
Houston, TX 77204-6021
Email: bba@uh.edu