Come visit the C. T. Bauer College of Business
Welcome to C. T. Bauer College of Business Prospective High School Students information page.
We are excited about your interest in becoming a business student! We can't wait to see you on campus where you can partake in all the benefits of attending the C. T. Bauer College of Business:
We know the decision of where to attend college is important and we want to help in that process. We hope this information helps you and look forward to you becoming a member of the University of Houston and Bauer family! For additional questions and assistance, please contact Brian Moreno, Assistant Director of Outreach and HS Recruitment at bmoreno@central.uh.edu.
Meet your College of Business Recruiters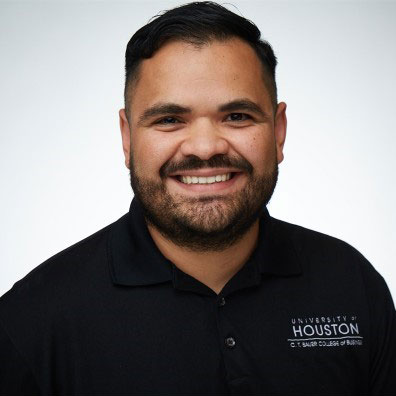 Hello, it is a pleasure to meet you. My name is Brian Moreno, and I serve as the Program Director of Recruitment, Admissions, and Partner Relations here at the C. T. Bauer College of Business. I have been with C. T. Bauer College of Business since 2017 and have enjoyed every year working here. I am here to assist you with any questions you might have regarding our different majors, resources, requirements, or any other questions. I am passionate about helping you find your right university and business major. As a first-generation student, the search for the right FIT can be troubling and filled with anxiety and stress. I hope to ease these stresses you might be facing and help you with any questions you might have about the College of Business or the University of Houston. Please do not hesitate to reach out to me via email to start a dialogue and perhaps even schedule a virtual meeting to discuss any issues you might have.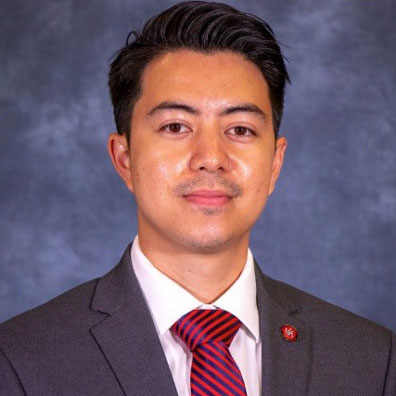 Hello, my name is Paolo Acuna, and I am a Program Manager for Recruitment and Outreach at C.T Bauer College of Business. I originally hail from New York and graduated with my bachelor's degree from New York Institute of Technology. As someone who migrated from the Philippines, I understand firsthand the questions, concerns, and excitement that comes with applying to college and choosing where to go. With over 4 years of experience working in higher education, I have become well-versed in helping students figure out everything from choosing a major to navigating financial aid. My goal is to provide you with the guidance and support you need to find the school that is the best fit for you academically, financially, and socially. I want to make this process as smooth and stress-free as possible for you and your family. Please feel free to ask me anything related to college admissions, from application timelines to campus life. I'm here as your resource every step of the way as you embark on this new chapter. College is what you make of it, and I'm confident that with the right information and planning, you will thrive at whichever university you ultimately choose.
Want to be notified FIRST about future events?
Then fill out our Prospective Information Virtual Form to be enrolled in our mailing list. You will be the FIRST to know about all the great resources and FREE opportunities offered at the C. T. Bauer College of Business.