Undergraduate
Transfer Students
Recruitment Events
2018 Bauer Kickoff Event
Date: Fall 2018 TBD
Start Time: TBD - (This event is arranged around the UH football game and the official game time will not be announced until the week before because this is being nationally televised. At that time we will update all guests who have RSVP'd about the actual start time for the Bauer Kickoff Event.)
Event Details:
Opportunity to talk with our faculty members and current Bauer students about our nationally ranked business programs.
Receive information about admissions processes, requirements, and scholarships.
Explore the UH campus during a campus tour.
Experience being a UH student for a day.
Join us at Shasta Square for a free BBQ tailgate party.
Stay to cheer on the COOGS at the UH football game by purchasing our special Kickoff group rate tickets for only $10.00 a ticket.
Event RSVP: Summer 2018
Please note - After you have RSVP'd for Bauer Kickoff you will receive a conformation email explaining how to purchase your discounted tickets.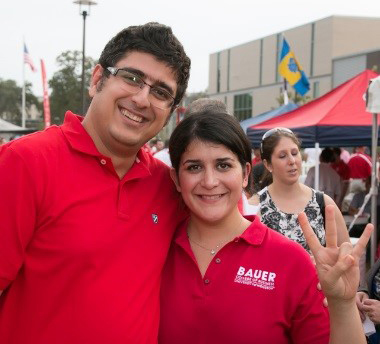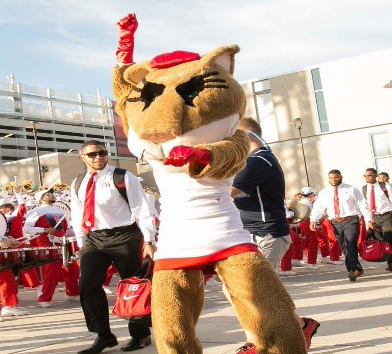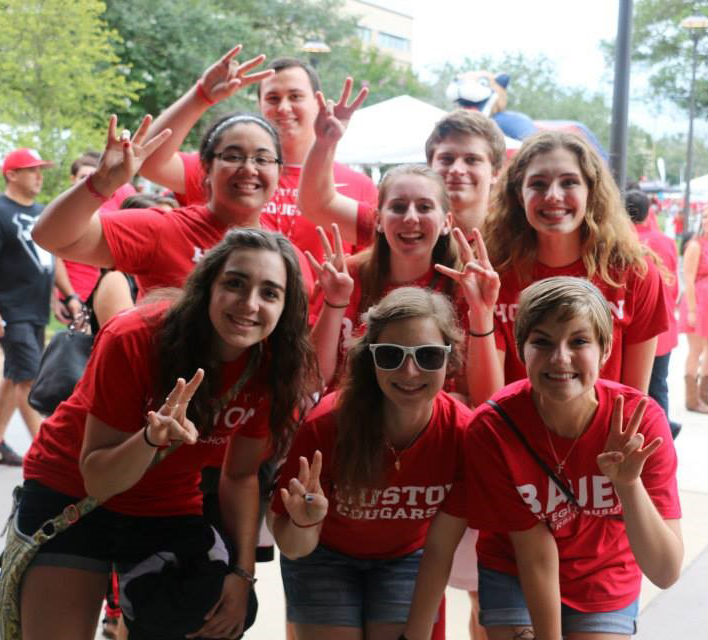 ---
Bauer Tour Days
Fall 2017 Dates:
Monday, September 18, 2017
Friday, September 29, 2017
Monday, October 16, 2017
Friday, October 27, 2017
Monday, November 6, 2017
Monday, November 20, 2017
Friday, December 1, 2017
Monday, December 11, 2017
Time: 9 a.m. to 9:45 a.m..
Event Details: We want you to come visit Bauer to see Where Awesome Happens! Our Bauer Tour Days are designed to provide prospective students and their families a more personal opportunity to learn our Nationally Ranked Business Program. During this event we will have a short information session which will go over the following: the Majors & Specialty Programs, Internship & Career Opportunities, Admission Requirements, and Scholarship Information as well as a tour of C.T. Bauer College of Business.
To Attend: Please RSVP at: https://www.bauer.uh.edu/BauerTour/
We would like to encouraged you to attend the UH Admissions Information Session and Campus Tour directly following Bauer Tour Day. This session begins at 10:00 AM, and will include information regarding: the Application Process & Deadlines, University Scholarships, Honors College, Housing, and much more. If you would like to attend this session as well as Bauer Tour Day please RSVP at: https://ssl.uh.edu/admissions/connect/schedule-visit/schedule_individual/index.php
---
Fall 2017 Cougar Preview
Date: Saturday, October 21, 2017 and November 11, 2017
Event Details: Cougar Preview is designed as an open house that allows prospective students and their families to explore the UH campus, departments and programs accessible to UH students. This is an all-day program filled with answers for prospective freshmen and transfer students about admission requirements, information about various academic programs, scholarships and financial aid opportunities, and campus housing. At Cougar Preview, you will have a chance to see for yourself the excellent academic and recreational facilities, as well as meet with UH faculty, staff and student leaders!
Time: 8:15 a.m. to 3 p.m.
To Attend: Please RSVP at: http://www.uh.edu/admissions/connect/schedule-visit/cougar-preview/
---

---
ELASP Spring 2019 Application is Open
---
Follow us!
---
Contact Us
Questions about ELASP:
elasp@bauer.uh.edu
Emerging Leaders Academic Success Program
C. T. Bauer College of Business
University of Houston
334 Melcher Hall Room 262
Houston, TX 77204-6021
---
See Also:
---
Contact Us
Undergraduate
Business Programs
334 Melcher Hall, Room 262
Houston, TX 77204-6021
Email: bba@uh.edu