Support Bauer
Who We Serve
The Office of Development & Fundraising at the Bauer College serves multiple groups of stakeholders, including:
Bauer College of Business and the University of Houston by creating, enhancing and maintaining its public image and by raising funds to increase and improve its ever-expanding services.
Bauer students by using funds to improve programs and facilities that help create a more advanced and rewarding learning environment.
Bauer faculty and staff by acting as consultant and resource for advancement, fundraising and donor relations.
Bauer alumni by providing them with recognition and opportunities to connect to the college through services including events, publications, career services and continuing education.
Donors through providing news and information about donations, demonstrating the results of their gifts and providing them special recognition.
Business partners by providing them with programs and opportunities to facilitate the achievement of their business and professional goals.
Contact Us
If you would like more specific information, contact our Office of Development & Fundraising at 713-743-4626 or at bauer@bauer.uh.edu
---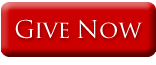 ---
Latest News