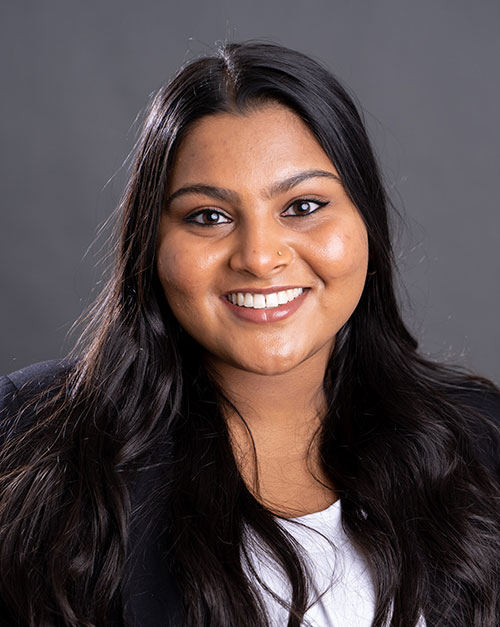 Veena Vinod
Bauer Honors Mentor, Fall 2022
Finance/Pre-Dental, Spring 2024
Q: Why did you become a mentor?
A: I knew I wanted to be a mentor since freshman year because I loved the atmosphere I had experienced through Bauer Honors both virtual and in-person and this made me want to give that same experience to other incoming students. Serving on the Bauer Honors Student Advisory board had given me the opportunity to meet and interact with my amazing peers, which really showcased to me how strong the Bauer Honors community is, and I wanted to serve as a friend for freshmen who were new to Bauer Honors and looking for their way through their first semester.
Q: What did you learn from your experience as a mentor?
A: One thing that I learned early on as a mentor is that everyone approaches ideas/events/assignments differently than myself. I needed to learn how to tailor my methods of communication with each individual mentee by focusing on what I knew would interest them. I found this to be super effective when it came to how I bonded with my mentees and other students in the mentorship program who looked to me for advice. This really shaped how I viewed the program since it also allowed me to place myself in my mentees' shoes and think through my day-to-day interactions.
Q: What was the most rewarding part of being a mentor?
A: The most rewarding part about being a mentor was getting to know that I had put in the hard work to gain the trust of many of the mentees who eventually turn into my closest friends. I have mentees that currently hold high leadership positions in their first year of being at the University of Houston and who seize every amazing opportunity that comes their way, and it makes me so proud to see them progress knowing that they are goal-oriented and determined to make their college experience worthwhile. I couldn't have asked for a better group of mentees to have shared this experience with, and I can't thank this program enough for giving me the opportunity to meet some of my closest friends.
---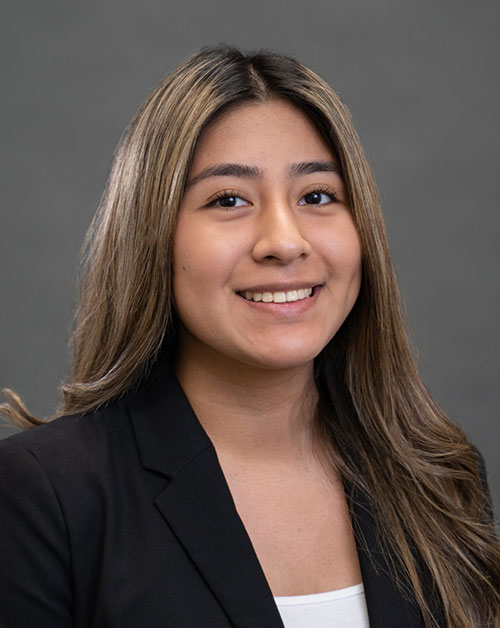 Kenya Cardenas
Pre-business major
Q: Tell us about your Bauer Honors mentor.
A: My Bauer Honors mentor this Fall semester was Veena Vinod. She was very committed to her role as a mentor to my group and she worked hard to have a one-on-one relationship with all of her mentees. From sending us weekly reminders to ensure we got the best of what the Bauer Honors Program has to offer, to willingly hanging out with us in the Commons, she was always around for her mentee group. I can definitely say she felt like a big sister we could all look up to and learn more from career-wise and as a person.
Q: What's your favorite memory from your experience in the Bauer Honors Mentorship program?
A: Our group socials! Even though they were supposed to be for one hour, we would have such good conversations that it made us want to stay longer. I think we learned a lot about ourselves and our career goals through meaningful conversations like these.
Q: How did this program help you?
A: This program helped me adjust to the college life coming in as a Freshman. While being in this program, I was also able to establish strong connections with my peers and professors which has helped me navigate through everything I've accomplished so far.