The Benefits of Bauer Honors
Honors College students experience the individual attention of a small college environment while still benefiting from the resources of a large university. As a member of The Honors College you will enjoy smaller classes, access to Honors residence halls in Cougar Village, reserved social and study areas, priority registration, and much more. For more details, visit The Honors College website.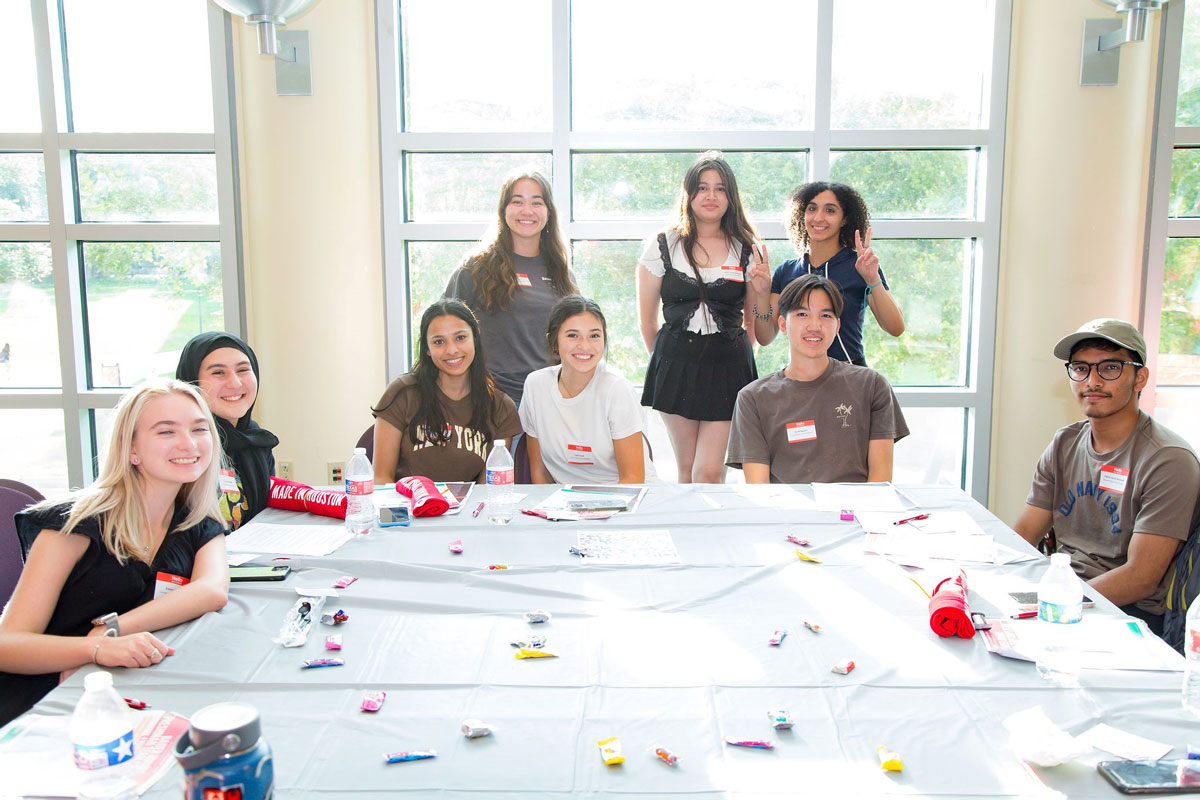 Inspiring Classes
Bauer Honors courses offer a personalized learning environment where you will be motivated to delve deep into the material. Compared to large lecture halls, our small, discussion-based classes allow students to interact closely with outstanding faculty members in each business discipline. As a Bauer Honors student, you will participate in engaging research projects, case studies and intensive writing assignments. An optional senior honors thesis also provides the privilege of working one-on-one with a senior faculty member in your major. Our coursework results in well prepared students, providing Bauer Honors students with a competitive advantage when entering the corporate world or pursuing graduate school.
A Strong Sense of Community
From the moment you meet your fellow classmates at our annual Freshman Fete welcome reception you will be part of a close–knit network of students, faculty, staff and alumni. Friendships naturally form from seeing familiar faces inside the classroom, in study groups and at various Bauer Honors events hosted throughout the semester. Bauer Honors students have fun and make lasting connections. Our ample opportunities to interact with Bauer Honors alumni and corporate friends can also lead to future job or internship placement. With a minimum of five social and networking events per year, Bauer Honors makes it easy to get the full college experience.
Personalized Academic Services
With a dedicated academic advisor serving only Bauer Honors students, your advisor will know you and your situation personally. Bauer Honors students experience one-on-one academic advising sessions tailored to their individual needs. With information on study resources, university events, research opportunities, internships, as well as quick and detailed answers to academic questions, our Bauer Honors team makes sure you are in the know.
Become a Part of Our Community Today! Apply to The Honors College