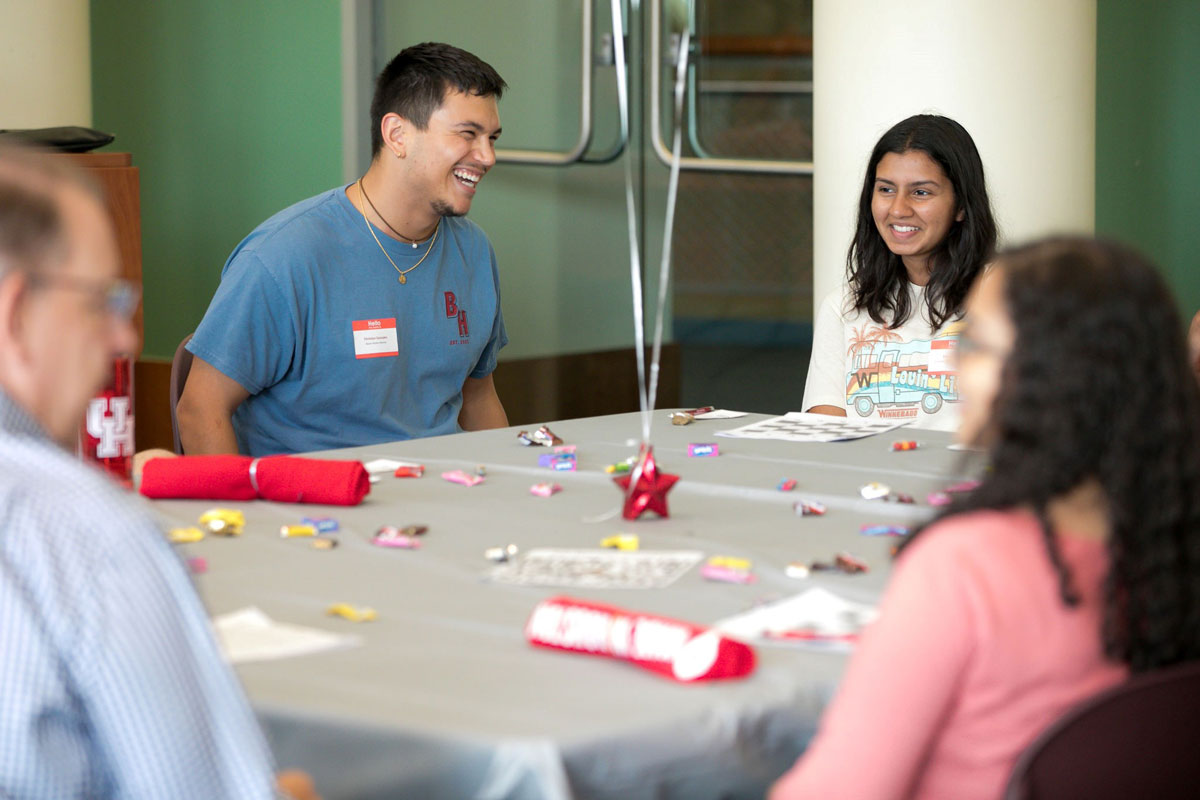 Bauer Honors provides a wide variety of events and activities tailored to help our students make connections, network with employers and alumni, and establish relationships with faculty and staff.
Community Building Events & Activities
The Everette Gardner Mentorship Program
Named after the Bauer Honors Founder, the Everette Gardner Mentorship Program is here to serve as a resource for you. As an incoming freshman student, you'll be paired with an upperclassman mentor and a team of 8-10 classmates. Your mentor will meet with you individually once each month and plan a monthly social event for your team. You'll earn points for your team by participating in Bauer Honors and Honors College events, attending advising sessions, and meeting with your mentor. At the end of the academic year, the team with the most points will receive prizes and a team celebration at the restaurant of their choice. Hear from Bauer Honors students about their experience in the Everette Gardner Mentorship Program.
Freshman Fete
Before the start of every fall semester, Bauer Honors hosts the Freshman Fete to welcome our incoming class! This is where you will meet your mentor and team of classmates. Plus, you'll have the opportunity to network with faculty and staff in a fun, casual setting. Come out for some great food, win door prizes, and get your first Bauer Honors T-shirt. All Bauer Honors freshmen are required to attend Freshman Fete and should be on the lookout for detailed information to be emailed to you by early August.
Scheduling Bash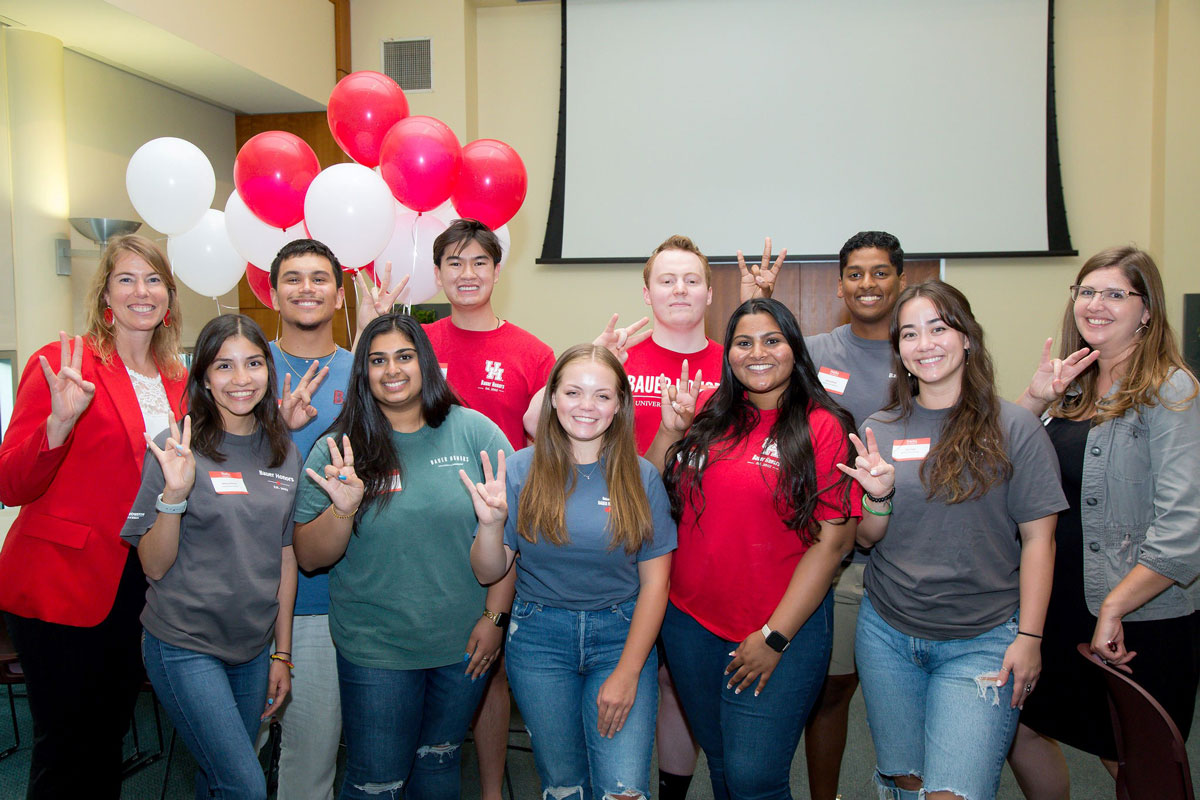 To help students plan for the upcoming semester, Bauer Honors hosts Scheduling Bash every semester just before priority registration. This is your opportunity to plan your class schedule with your fellow classmates and swap ideas. As a Bauer Honors student, you'll get to interact with knowledgeable upperclassman and get the "inside scoop" on what classes and professors to take.
Cram Sessions
To help you prepare for finals, Bauer Honors provides study space for students directly before the final exams for each Bauer Honors class and just prior to Oral Finals for Human Situation. Our "cram sessions" provide an opportunity for you to do some last minute studying, swap notes with classmates, and grab coffee, juice and a snack to help you prepare for your exam.
Game Nights
Bauer Honors hosts a game night every spring to welcome students back to campus for the semester. Complete with a large projection video game system, our game nights feature food, games and tons of fun. Come out to meet new classmates and reunite with your Bauer Honors friends after the semester break. This is a great way to kick off the New Year.
Career Networking Events
Fall Mixer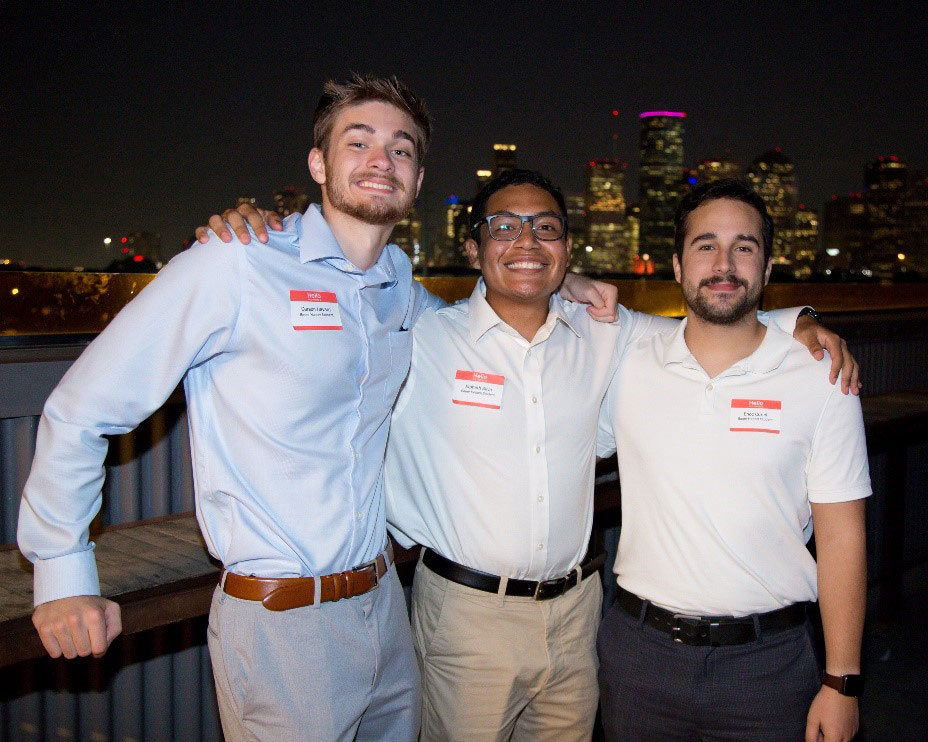 The Fall Mixer is the best networking opportunity of the year for Bauer Honors students! Held every October, this is your opportunity to meet and network with Bauer Honors alumni, faculty, staff, corporate friends and fellow classmates. Dress to impress, enjoy the fabulous food, catch up with classmates, and make connections that could result in landing your first job or internship.
Coffee and Conversations
Each spring semester, recent Bauer Honors graduates come back to speak with current students in an interactive round table environment. Alumni representatives from each major will be on hand to talk with you about their experiences. As you move from table to table, you'll learn how to excel in the "real world" and what a career in each major is really like during the first few years on the job. Enjoy yummy food, get great advice and hear firsthand what to expect after graduation. Plus, our alumni often share tips for how to land internships with their current employers.
Career Spotlight Lunches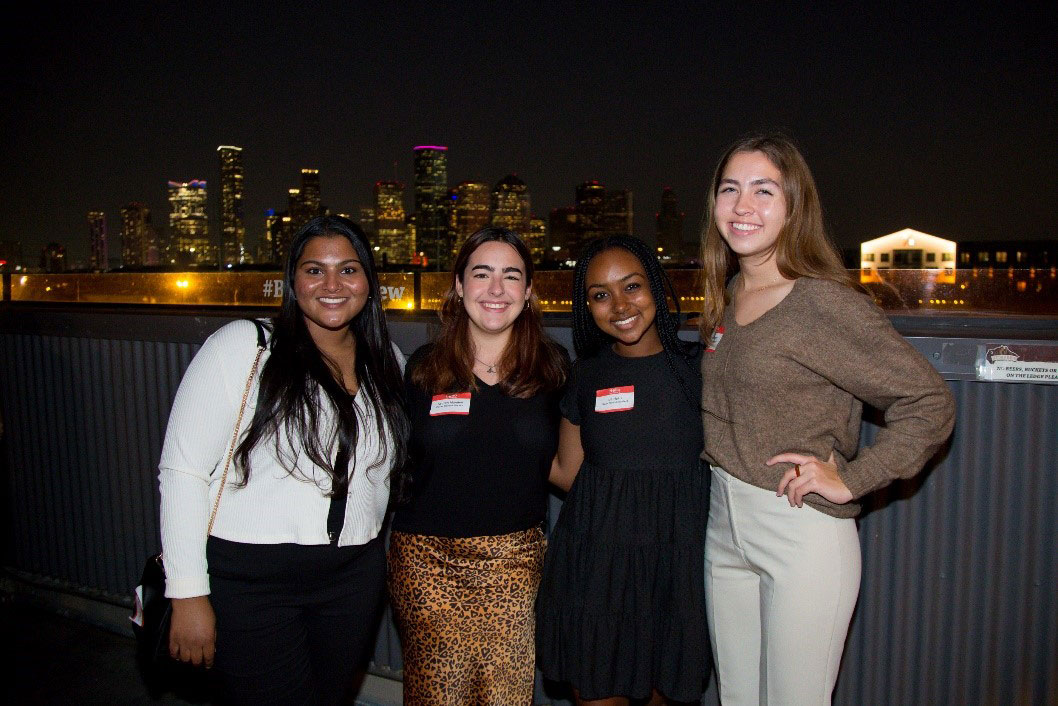 During these intimate lunch gatherings, Bauer Honors invites an esteemed alumnus to share their story with Bauer Honors students. At each Career Spotlight, you'll hear from a prominent executive regarding their career journey and gain insights to help you on your own path to success. Space is limited so be sure to RSVP as soon as we announce the next event.
Professional Meet and Greet Recruiting Events
These are networking events with companies that specifically want to hire Bauer Honors students. You will have the opportunity to meet with company recruiters and learn more about the internship and/or leadership development programs available with that company. Recent employers hosting such events for Bauer Honors have included PwC and EY.
Enrichment Opportunities
Academic and Professional Development Workshops
Throughout the semester, Bauer Honors hosts interactive workshops on a variety of academic and career related topics. Help maximize your potential by taking part in these engaging and relevant discussions. Past workshops have included topics such as goal setting, maximizing LinkedIn, leadership development, and using StrengthsQuest.
Undergraduate Research Info Session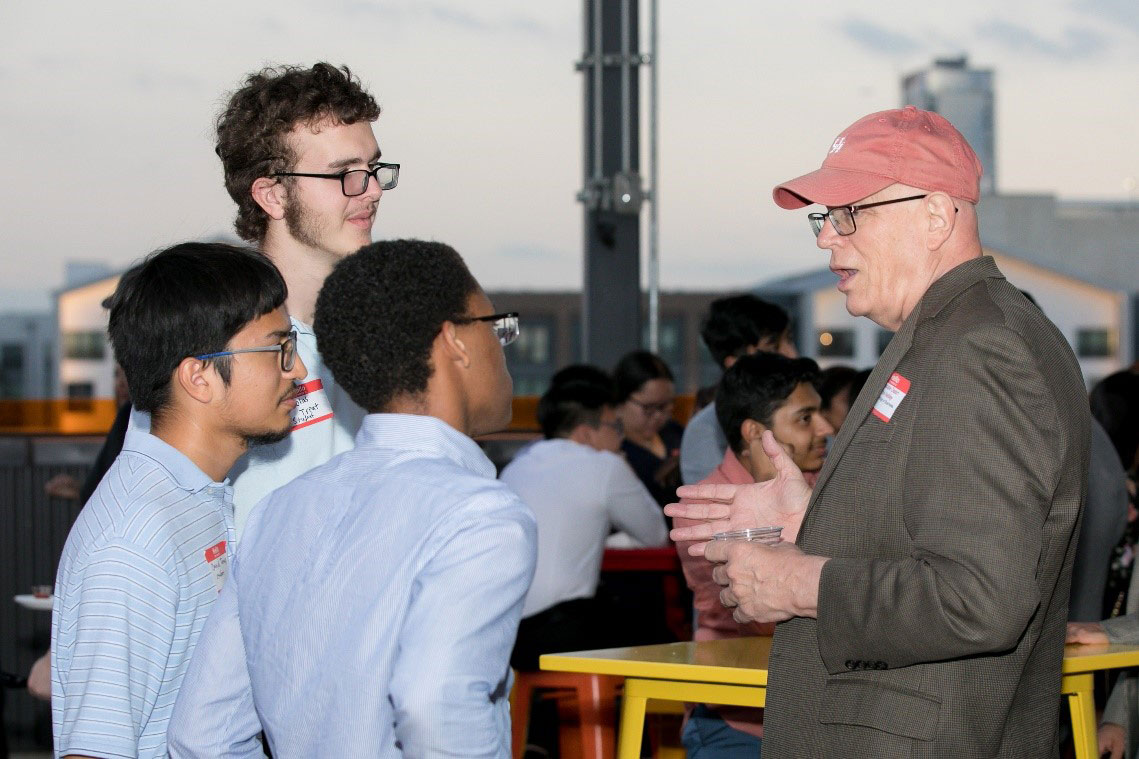 One of the best ways to enhance your resume and stand out to employers is to engage in undergraduate research. Whether you plan to participate in a Summer Undergraduate Research Fellowship (SURF), the Provost Undergraduate Research Scholarship (PURS) program, or a Senior Honors Thesis, this event will help you prepare for the process. Learn more about each of these options and hear from faculty members in each business discipline regarding possible research topics and opportunities – and, of course, we'll provide food! All Bauer Honors students must attend at least one of these sessions before graduation. To take advantage of all possible research opportunities, we recommended you attend prior to your junior year.