Graduate and Professional Programs
Master of Science in Supply Chain Management
Why MS Supply Chain Management
Supply Chain Management is a critical function that allows businesses to build competitive infrastructures, leveraging their networks to compete in the global marketplace. With global operations becoming more complex, companies in manufacturing, retail and technology – and the consulting firms that service them – are scrambling to hire people with supply chain expertise and enhance the skills of current employees. But these experts and training opportunities are hard to come by.
The Bauer College of Business has assembled a nationally renowned faculty in supply chain management to help provide business professionals with an opportunity to advance their careers by enhancing their professional knowledge and obtaining an advanced professional credential in the field of SCM. The program provides a focused course of study that will increase the understanding of the theory and practice of supply chain management.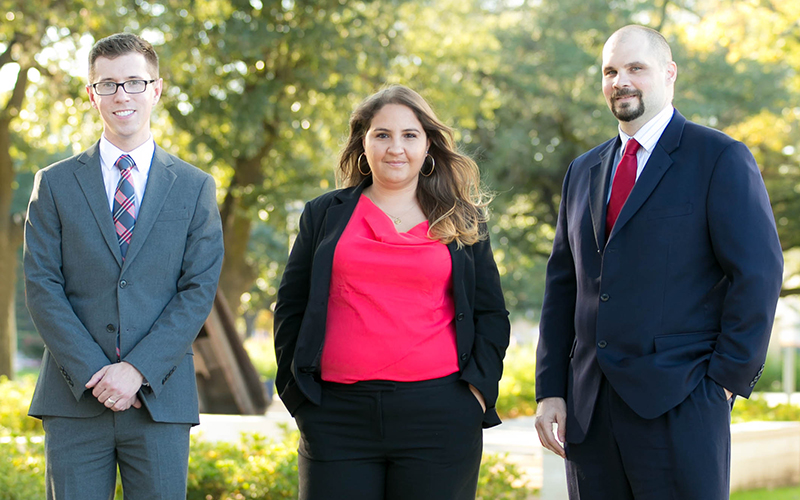 Key Program Highlights
The program is most relevant to those working in, or planning to take the following career paths:
Supply Chain Management
Logistics/Transportation
Production and Service Operations
Sourcing and Procurement
Project Management
Supply Chain Analytics
The program consists of 36 credits of graduate study, which will include coursework in management, finance, accounting, supply, business analytics, and much more.
The MS in SCM is designed for full and part time students, with courses held from 6:00 pm-9:00 pm on weekdays.
The goal of the MS SCM program is to provide graduates with breadth and depth of supply chain knowledge to aid in their career development.
World-class faculty
The C.T. Bauer College of Business Supply Chain faculty is one of the largest in the nation.
The Bauer faculty maintains a unique blend of scholarly credentials and significant industry experience.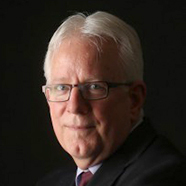 Powell Robinson
Professor
Supply Chain Management
Areas of Expertise: Inventory management, facility network design, supply chain optimization, risk management and energy supply chains.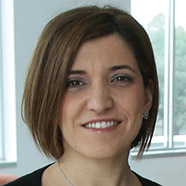 Funda Sahin
Associate Professor,
Supply Chain Management
Areas of Expertise: Logistics, operations and supply chain management, inventory planning and control, and information technology applications in supply chain management.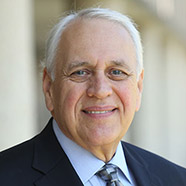 Gordon Smith
Clinical Assistant Professor,
Supply Chain Management
Areas of Expertise: Operational excellence, global supply chain management/rationalization, quality performance, Lean Management applied to manufacturing enterprises and service organizations.
What Bauer MS SCM alumni are saying: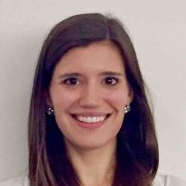 Amy Richards (MS SCM '17)
Schlumberger, Procurement Specialist
"Bauer allowed me to reach my career goals by providing me with a unique education and experience that can't be found at other schools. For example, Bauer students are able to participate in many different student organizations, which allow students to come in contact with industry professionals. Attending one of these events led to a invaluable internship experience at a Fortune 500 company, and in turn, prepared me for my current job."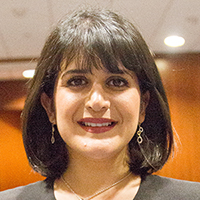 Negar Nikpour (MS SCM '17)
PROS, Inc., Business Operation Analyst II
"I truly believe choosing Bauer was one of the best decisions I've made in my life – a decision that opened many doors and opportunities for me. Knowledgeable faculty well-equipped me for the job market, the great performance of Bauer alumni has created a wonderful reputation for us, and different career fairs and events provided through Bauer showed us what the market needs."
Why Bauer MS SCM?
The C.T. Bauer College of Business has one of the largest networks of alum in the Houston area.
Network opportunities through Graduate Student organizations.
Dedicated career services team to prepare students for the job market and to make connections with top companies.
Application Deadline
Semester
Domestic Applicant
International Applicant*
Fall 2019
June 1, 2019

Still accepting applications

April 1, 2019
Spring 2020
November 1, 2019

October 1, 2019
* Those applicants who are classified as international by the UH Graduate Admissions Office, which includes applicants currently holding any type of visa and those needing a student visa.