Graduate and Professional Programs
Master of Science in Supply Chain Management
Want to Know More?
You can ...
Learn more about the application process by clicking the button below.
Elevate your career with this advanced degree in Supply Chain Management
Careers in Supply Chain Management are exciting, dynamic, flexible, and rewarding. Supply Chain Management is the collection of critical business functions that enable companies to create, produce, and deliver products and services. With global supply chains becoming more complex, competition becoming more intense, and the standards for world-class business performance rapidily increasing, companies in every industry are searching for Supply Chain Management professionals. Earning the prestigious Master of Science in Supply Chain Managemet from the C. T. Bauer College of Business will give you the competitive edge to obtain these desirable jobs and advance your career.
Our comprehensive program is designed to develop the knowledge, skills, and abilities needed to be successful any role in Supply Chain Management. Our advanced curriculum covers not only the critical aspects of Supply Chain Management used by every company, but also the innovative methodologies and the powerful business analytics tools and techniques that are increasingly being pursued by leading organizations. Our nationally renowned faculty deliver courses rich in practical business application and experiential learning by blending their practical industry experience, current connections with world-class businesses, and leading-edge research. Thus, Bauer MS-SCM graduates possess the breadth and depth of Supply Chain Management and Business Analytics that accelerate their careers.
Key Program Highlights
The program is most relevant to those working in, or planning to take the following career paths:
Supply Chain Management
Logistics/Transportation
Production and Service Operations
Sourcing and Procurement
Project Management
Supply Chain Analytics
The MS SCM is a 30 Credit Hour, non-thesis program including coursework in supply chain management and business analytics.
The program is designed for full and part time students, with courses held from 6-9 p.m. on weekdays.
The goal of the program is to provide graduates with breadth and depth of supply chain knowledge to aid in their career development.
Application Deadline
Domestic
June 1, 2020
Fall 2020
International
May 1, 2020
Fall 2020
Domestic
November 1, 2020
Spring 2021
International
October 1, 2020
Spring 2021
World-Class Faculty
We have worked hard to develop this innovative MS-SCM program and we are looking forward to enabling you to achieve your career dreams. Click on the links below to learn more about us.

Instructional Assistant Professor, Supply Chain Managment
Areas of Expertise: Business and supply chain analytics, process economics and finance, decision support systems (LP/ERP), continuous production systems, supply chain modeling, optimization, and simulation.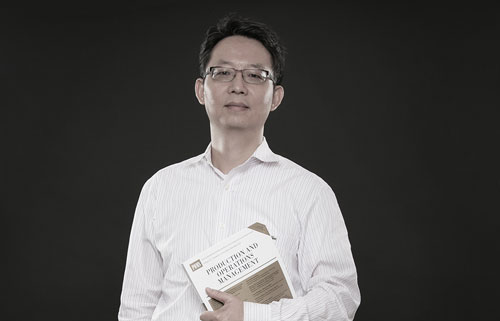 Associate Professor, Supply Chain Management
Areas of Expertise: Sourcing strategy, management of technology, econometric analysis, statistical analysis, process modeling, healthcare supply chain management, and supply chain strategy.

Professor, Supply Chain Management
Areas of Expertise: Inventory management, facility network design, supply chain optimization, risk management, and energy supply chains.

Associate Professor, Supply Chain Management
Areas of Expertise: Logistics, operations and supply chain management, inventory planning and control, and information technology applications in supply chain management.

Professor of Practice, Supply Chain Management
Areas of Expertise: Operational excellence, global supply chain management/rationalization, quality performance, lean management applied to manufacturing enterprises and service organizations.

Professor of Practice, Supply Chain Management
Areas of Expertise: Project management, logistics, program management, procurement, material handling, and supply chain planning.
What Bauer MS SCM alumni are saying: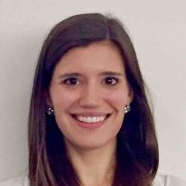 Amy Richards (MS SCM '17)
Schlumberger, Procurement Specialist
"Bauer allowed me to reach my career goals by providing me with a unique education and experience that can't be found at other schools. For example, Bauer students are able to participate in many different student organizations, which allow students to come in contact with industry professionals. Attending one of these events led to a invaluable internship experience at a Fortune 500 company, and in turn, prepared me for my current job."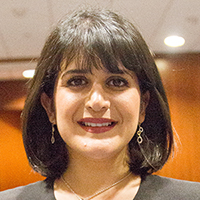 Negar Nikpour (MS SCM '17)
PROS, Inc., Business Operation Analyst II
"I truly believe choosing Bauer was one of the best decisions I've made in my life – a decision that opened many doors and opportunities for me. Knowledgeable faculty well-equipped me for the job market, the great performance of Bauer alumni has created a wonderful reputation for us, and different career fairs and events provided through Bauer showed us what the market needs."