The Cyvia and Melvyn Wolff Center for Entrepreneurship
Femtech (+) Innovation Challenge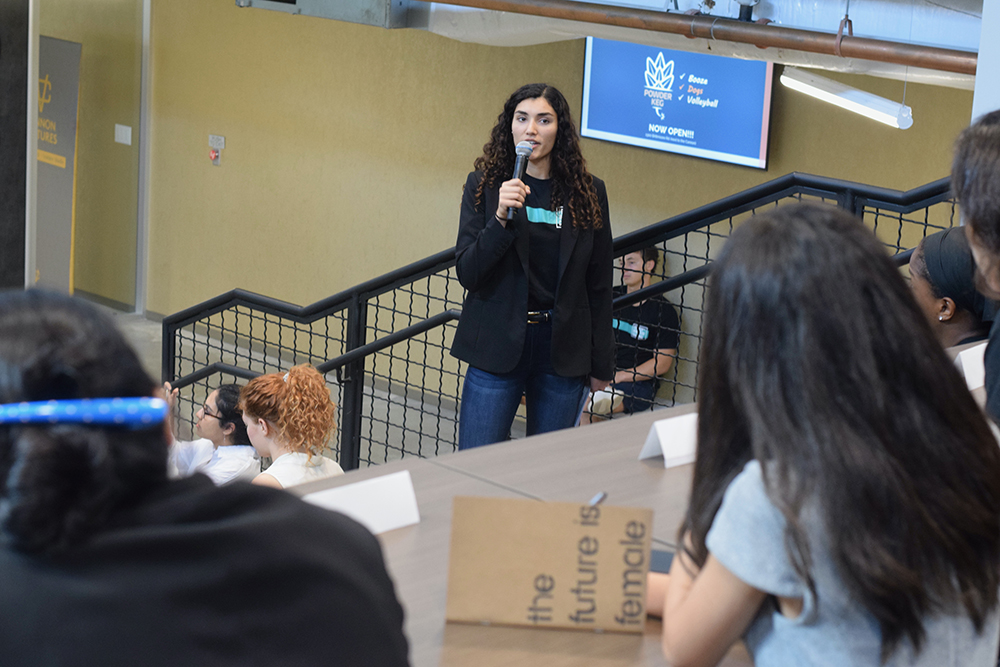 The Femtech(+) Innovation Challenge is a hack-a-thon style weekend where teams of students are asked to brainstorm business solutions to problems predominantly faced by women. At the end of the week, all the teams pitch their ideas to a panel of judges for the chance to win awards.
Don't know anything about femtech? No worries! Over the course of the challenge, students learn about Femtech, how to use customer discovery to test their idea, and receive mentorship on their teams' idea and pitch. It is open to all UH students but we look for and accept students who express interest in femtech and innovation in their application.
This event occurs in the Fall semester and details for the Femtech(+) 2021. This year it is scheduled for October 15 - 19. You will not need to set aside time on all those days, but you should expect to be working on the idea heavily throughout the weekend of October 15-17.
FAQ's
What is Femtech and Femtech(+)?
Femtech is short for "female technology" or technology designed to help address issues of women's health care in the home. Femtech(+) is a concept RED Labs created to encompass not just issues with women's health care but to include any technology or business solution that helps improve disparate outcomes women face in any aspect of society.
Do I need to come with a business idea?
It is not required, but we do encourage accepted participants to do research on problems that need a business solution.
Do I need to apply with a team?
No, teams are assigned at the beginning of the event. However, we do encourage you to apply with your friends!
I am a graduate student, can I still participate?
Yes! The Femtech(+) Innovation Challenge is open to all UH students.
Contact Us
713-743-4752
wce@uh.edu
Physical Address:
Insperity Classroom & Business Building, Ste. 536
4242 Martin Luther King Boulevard.
Houston, TX 77204-6021
Mailing Address:
C. T. Bauer College of Business
Wolff Center For Entrepreneurship
4250 Martin Luther King Boulevard
Houston, TX 77204-6021
Entrepreneurship Major Academic Advisor:
Asha Thomas
Melcher Hall, Room 262
713-743-8963
asha@uh.edu