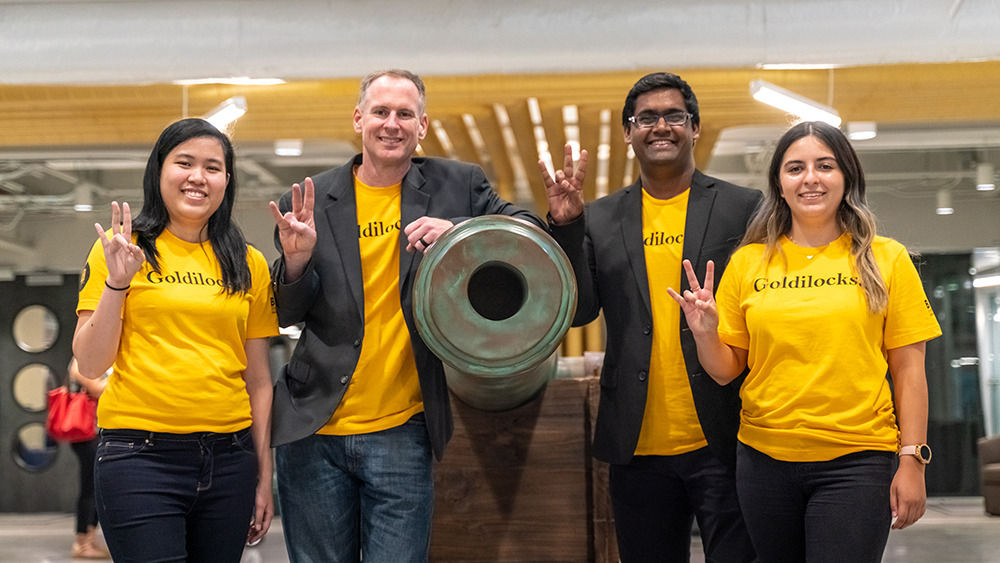 Compete against your fellow Coogs in the 4th Annual Battle of the Classes Spring 2023 competition. Battle of the Classes is open to all UH students and is especially encouraged for students who have worked on a startup idea in an entrepreneurship or senior design class.
Watch the pre-recorded lectures to learn how to pitch and then submit an application with a pre-recorded version of your pitch. The top ideas from each college will be invited to pitch live in the semifinals and finals. The best pitches in the finals will win an award to continue working on their idea.
Important Dates:
Spring 2024 Dates TBD
Pitch Requirements
7 Basic Components to Include in Your Pitch
You will have 4 minutes to pitch your idea and 2-3 minutes for Q&A in the semi-final and final round. You can also include 6-7 slides.
The problem you are solving
Your solution
The value you are bringing to your customer
A detailed description of your customer
A plan to bring your business to market and make money
Any validation data you have received (customer discovery, pretotype, sales etc).
Next steps
Pitch Judging Criteria
The judges will judge the pitches on 3 different criteria:
The market potential of your startup idea

Is there a need for this business, do you have evidence that this is what your customers want, how big of a problem is this, is there a large enough market to sustain the business idea).

Preparedness for next steps

Can you actually take the next steps to launch and are your next steps feasible?

Quality of the pitch and preparation of the team

It's clear you have written a script and rehearsed the pitch, your slides are clear and coherent
Resources
Check out these books to learn some of the entrepreneurial basics:
Talking to Humans
24 Steps Disciplined Entrepreneurship
Lean Startup
The Right It
Traction, How to Achieve Explosive Customer Growth
Need some help developing your pitch? Check out some resources here and watch Battle of the Classes 2020 here.