Featured Bauer Research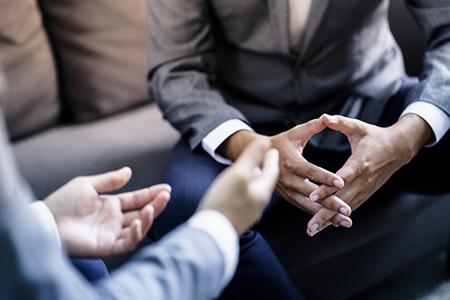 Two University of Houston System researchers define and detail aggressive listening techniques for organizations, in a 2020 article published in the Rutgers Business Review. The pair say the practice is critical to preventing organizational disasters and then offer a roadmap for doing so.
---
Working Wisdom: Bauer Faculty Podcasts
Featured Podcast:
Episode 70: Derek Avery (C. T. Bauer Chair of Inclusive Leadership) – A conversation on how COVID-19 is shining a light on institutional injustice and systemic racism with C. T. Bauer Chair of Inclusive Leadership Derek Avery and Associate Dean of Research Vanessa Patrick. (iTunes | Play Music | MP3 | YouTube | Web Player)
Archive:
Vanessa Patrick (Associate Dean of Research & Bauer Professor of Marketing) – A conversation on managing a Tier One research enterprise and making business research accessible to a broad audience with Bauer College Associate Dean of Research Vanessa Patrick and Senior Professor of Practice Amy Vandaveer. (iTunes | Play Music | MP3 | Web Player)
Dean Paul A. Pavlou (Bauer College Dean and Cullen Distinguished Chair) – A conversation on the future of work and the role of business schools as data and automation take center stage in the Digital Revolution, with Bauer College Dean Paul A. Pavlou and Assistant Dean for Career Services Jamie Belinne. (iTunes | Play Music | MP3 | YouTube | Web Player)
---
Faculty Focus Videos
Although both businessmen and scholars agree that the practice of corporate finance and corporate strategy should be closely coordinated and logically consistent, a large gap exists between the two functions. Although MBA programs routinely cover both subjects, they employ very different analytical and decision tools and the interaction between the two bodies of knowledge rarely receives the attention it deserves.
Bauer College Management Professor Leanne Atwater, along with Allison Tringale (Loras College), Rachel Sturm (Wright State), Scott Taylor (Babson College) and Phil Braddy (Center for Creative Leadership), have taken the conversation a step further, constructing two surveys that ask men and women how they believe things will change at work in the wake of the cultural watershed that is #MeToo.
Research by Department
---
Bauer Seminar Calendar
---
Faculty Senate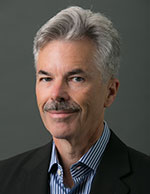 Faculty from the C. T. Bauer College of Business serve as members of the University of Houston faculty senate, providing guidance and a common vision for faculty and administration. Bauer faculty provide insight from the classroom to the overall goals of the senate in order to improve campus initiatives.
---
Faculty Achievements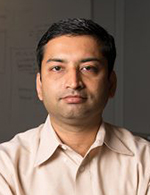 A handful of researchers have been at the forefront of the surge in digital marketing and data mining. A Bauer College professor's work was recently recognized for its ground-breaking contributions in that arena.
Bauer Assistant Professor of Marketing Seshadri Tirunillai and his co-author Gerard Tellis of the University of Southern California were recently awarded the 2019 William F. O'Dell Award honoring the Journal of Marketing Research article published five years ago that has made the most significant long-term contribution to marketing theory, methodology and practice. Read more
---
Editorial Positions and Board Appointments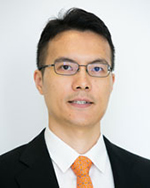 Shijie Lu, an assistant professor of Marketing has been named to the Editorial Board of Journal of Marketing Research.
---
Bauer Faculty Resources
---
Latest Faculty Research as Featured in Inside Bauer Magazine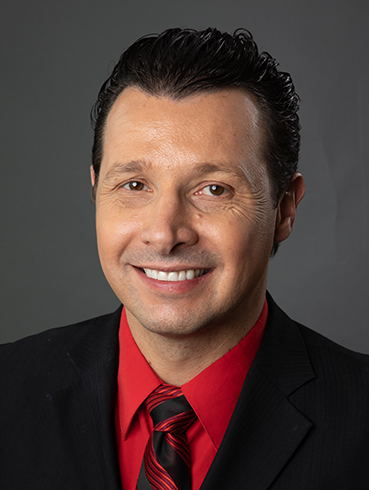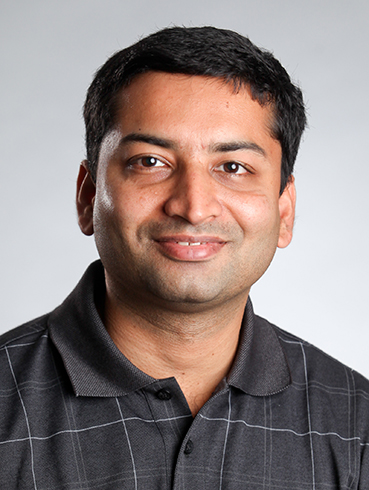 Faculty: Bauer College Dean Paul A. Pavlou and Assistant Professor of Marketing Seshadri Tirunillai
Recognition: Pavlou won the 2019 Sheth Foundation/Journal of Marketing Award and Tirunillai won the 2019 O'Dell Award for work published in the Journal of Marketing Research.
Insights: Each award represents the top AMA honors for works judged to have had the most impact on the field five years after publication. In "Marketing in Computer-Mediated Environments: Research Synthesis and New Directions," data analytics expert Pavlou and his co-author synthesized the explosion of research related to the impact of the Internet and related technologies on consumers, firms and the marketplace. In "Mining Marketing Meaning from Online Chatter: Strategic Brand Analysis of Big Data Using Latent Dirichlet Allocation," Tirunillai and a co-author introduced machine learning techniques that other researchers are now using to extract meaning from unstructured textual data. Read more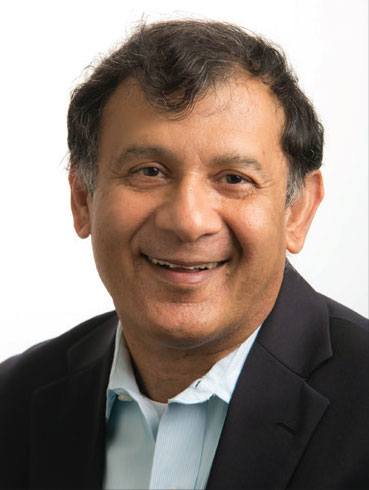 Faculty: Cullen Distinguished Professor and Chairperson of the Department of Finance Praveen Kumar
Recognition: Best Paper in Corporate Finance, 2018 Financial Management Association meeting
Insights: Kumar and a colleague were the first to establish a link between the steep decline in U.S. entrepreneurship in manufacturing in the last two decades with the explosive growth of low-cost imports. In "Globalization, Competition and Entrepreneurship: Evidence from U.S. Households," the researchers also show that the low-cost import competition has shifted entrepreneurial activity (especially among more educated individuals) towards sectors that are not materially exposed to international trade. Read more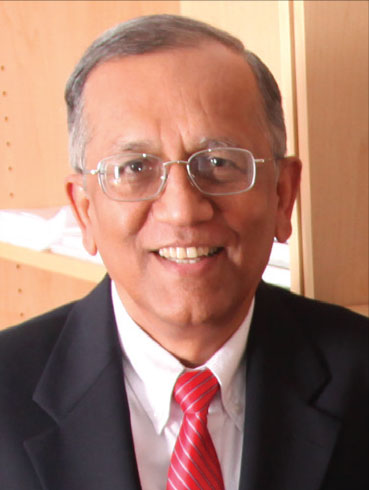 Faculty: Accountancy & Taxation Professor Gerald Lobo, Arthur Andersen Chair in Accounting
Recognition: Top 10 in the world for accounting research in 2018, according to an annual Brigham Young University survey
Insights: Lobo's research interests range from corporate governance, to banking and auditing. Recently, he has focused on the relationship between societal trust and corporate tax aggressiveness, and the relationship between CEO compensation, relative performance evaluation and comparable accounting standards. Lobo said collaboration with young researchers helps broaden his perspective. Read more
Read more about our latest faculty research in Inside Bauer Magazine

Archives:
Fall 2016 | Spring 2017 | Fall 2017 | Spring 2018 | Fall 2018
---