Graduate and Professional Programs
Executive MBA Programs

For information on the Executive MBA
program, please contact:
Tanieka J. Young
Assistant Director of Admissions, Graduate and Professional Programs
Phone:(713) 743-0700
Email: mba@uh.edu
The Executive MBA programs at the University of Houston's Bauer College of Business is dedicated to helping students enhance their career journey.
Our programs equips students for leadership roles in any organization, while at the same time allowing students to build a valuable network of business professionals from many different industries and backgrounds.
Our Executive MBA programs are ideal for experienced professionals who want to advance their expertise while maintaining full-time employment. Our evening or weekend class schedule, highly ranked faculty, and supportive staff offer a structure that makes our students succeed at their highest level.
Our faculty has a wide background including research, writing, and industry experience in their actual discipline. Whether their research is used by top corporations as strategic guidance or they have years of corporate experience, our faculty bring to life the academics that make the Bauer Executive MBA outstanding.
Our Executive MBA programs are ideal for experienced professionals who want to advance their expertise while maintaining full-time employment.
We offer two Executive MBA Programs:
The Global Leadership Executive MBA Program
The Global Energy Executive MBA Program
Global Leadership is our original EMBA program. This program focuses on providing executives with the leadership skills necessary to assume top-level positions within organizations. Students learn real-world problem-solving skills, along with superior managerial skills that will help them gain a competitive edge in a global environment. Classes are offered on weeknights and weekends. Click here to learn more.
The Global Energy Executive MBA (GEMBA) provides executives with the perspective, knowledge and skills to advance their careers in the global energy industry. We have leveraged Bauer's talented faculty and our location in the energy capital of the world to give GEMBA students an intense educational experience that will prepare them to meet the challenges of the energy industry head-on. This program is available on weeknights. Click here to learn more.
International Business Residency (IBR)
All Bauer Executive MBA students travel internationally to learn about and experience a foreign country's business practices and culture.
The International Business Residency (IBR) prepares students for the effect the global marketplace will have on their companies and their careers. The experience includes company visits, meetings with political figures and team networking opportunities to fully learn about the country.
---
Professors of Practice
The faculty at Bauer is the ideal combination of academia and industry professionals. As some of the leading researchers in their respective fields, our faculty know that the best research is not only research that is grounded in rigorous academic training, but that also makes a creative and substantive contribution to the field. In addition to academia, our faculty also consists of former senior management executives in the industries students aspire to, offering a powerful blend of real-world experience.
---
Full-Service Campus
The University of Houston's 667-acre campus offers all the amenities that are afforded a Tier one institution, including a state of the art recreational center, various performance halls and a brand new football stadium. The C. T. Bauer College of Business is housed within 4 beautiful buildings on campus and our graduate students have access to private breakout rooms, classrooms and an EMBA lounge. To learn more click here.
---
The Power of a Bauer MBA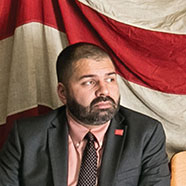 Marcos Martinez
Dow Chemical Co., EMBA '18
"For a long time I was considering getting my EMBA. I talked with my wife, looked at a lot of options, and I didn't feel like it was the right time with my kids being young," he said. "Now that they're a bit older, we finally decided that it was the right time to apply. I couldn't do it without my wife, making the sacrifices she made. It started with her support and the support of our kids."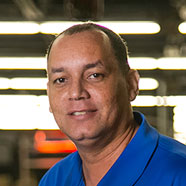 Mireo Latham
Wal-Mart, EMBA '14
"One of the best parts of the EMBA program was learning to work in teams. Understanding team dynamics and trying to get four to five strong-willed individuals to work in unison definitely teaches the art of leadership. That was one of the more challenging, but fun and rewarding experiences."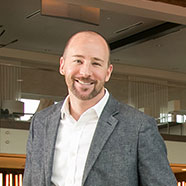 Derek Brown
Mercedes Benz Sugar Land, EMBA '11
"When you sit in a room with people that are smarter than you and have more experience than you, you can't help but just absorb and soak it in. It's nothing a textbook was going to teach me. That's why I did the Bauer EMBA program . That's what I invested in — to play with the big boys."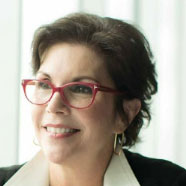 Lisa Shumate
Houston Public Media, EMBA '17
"After 20 years in management, it was time to broaden my perspective. What I learned through the Bauer EMBA Program, better prepared me to meet and overcome daily challenges as a leader. And more importantly, it inspired me to set higher goals and expectations for myself and my organization."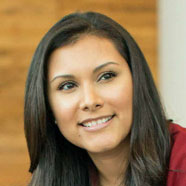 Thanya Martinez
T.H. Hill Associates, EMBA '17
"Given my military background, where teamwork is essential, I knew that my prior experiences would increase my chances of success in the Bauer EMBA Program's group-focused environment."