Outstanding Academic Success
Example Header
Here's an important update!
Bauer College Recognizes Spring 2022 Outstanding Graduates
Published on May 11, 2023
The Bauer Journey
The C. T. Bauer College of Business will recognize more than 1,000 graduating students on May 12 during two ceremonies for the college's Spring 2023 Commencement.
The first ceremony begins at 9 a.m., followed by a second ceremony at 2 p.m. at the Fertitta Center on the University of Houston campus.
Full Coverage
Archived video from the May 12 ceremonies.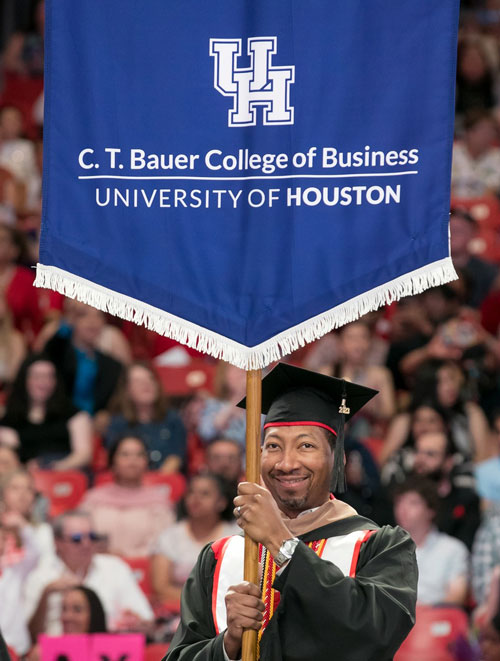 See more photos on Facebook
Each semester, the Office of Graduate and Professional Programs at the C. T. Bauer College of Business selects graduates from each program to recognize as outstanding students.
This spring, the list includes recognition for students in the Master of Science in Business Analytics, MS in Management Information Systems, MS in Supply Chain Management, MS in Entrepreneurship, MS in Finance, MS in Management & Leadership, MS in Marketing, MS in Accountancy, Executive Master of Business Administration (EMBA) and Master of Business Administration (MBA) programs.
Outstanding MS in Accountancy Student
Kelly Hibler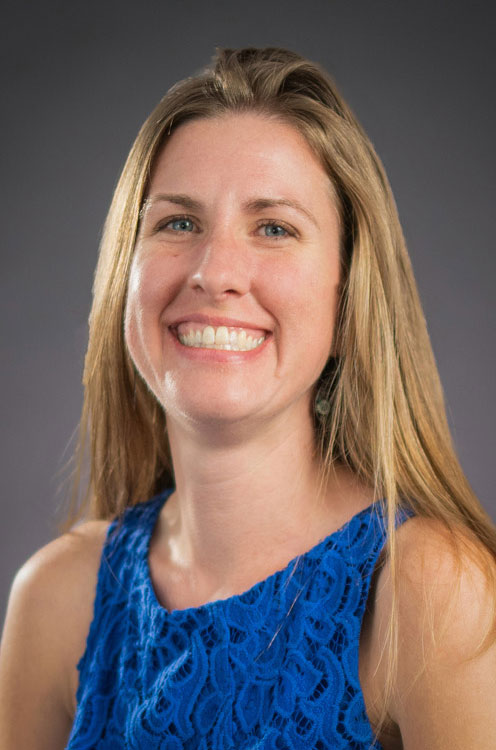 Kelly Hibler has an undergraduate degree in Finance from a University in New York, because her Principles of Accounting course did not expose to the tremendous opportunities the field of accounting had. Yet, after graduation, as a means to get her to Texas, she took a job in Corpus Christi as a Staff Accountant. That job lead to a promotion and a move to Houston, TX and eventually a job change to Staff Accountant at Hisco, Inc. After a few years at Hisco, she realized Accounting was her calling and wanted to make a career in as a CPA.
In March 2020, Hibler decided to pursue her CPA, and applied to be part of the Certificate of Accountancy Program (CAP) at Bauer. It was that first class in summer 2020, Intermediate Accounting I with Dr. Mohan Kuruvilla, that set in stone that she was going to get her Master of Science in Accountancy.
She is currently the Corporate Controller at Hisco Inc. and is thankful for her two sons, Wyatt (9) and Rhyder (6) for all their loving support and cheering that got her through it.
Outstanding MS Business Analytics Student Award
Hung Duong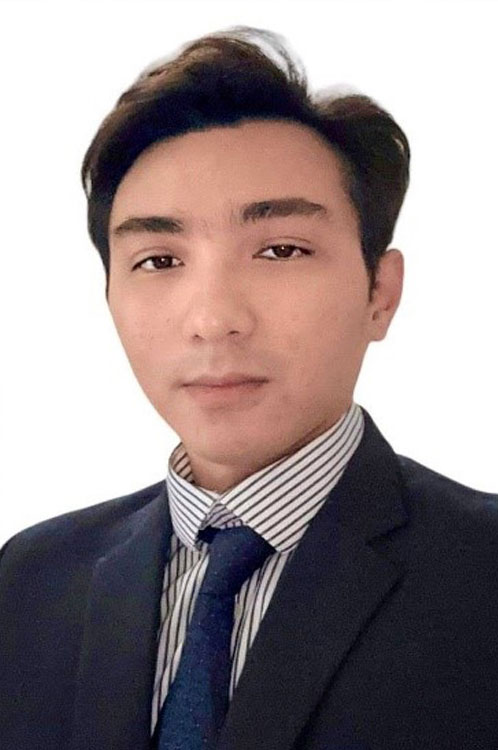 Hung Duong came to the U.S. more than five years ago from Vietnam as an international student.
Before studying at Bauer, Duong was still determining what he wanted to learn and what career path to pursue. As he advanced in his undergraduate program at Bauer, he became interested in the college's supply chain management and management information system programs and decided to major in both.
In Fall 2020, Duong graduated with a GPA of 3.93 and received a Summa Cum Laude honor. After graduating, he worked as a data coordinator in the supply chain field, where he strengthened his technical skills and learned more about the supply chain processes.
He later continued to pursue his master's degree in business analytics at Bauer to be part of the STEM workforce. While doing his master's program, Duong worked as a graduate assistant at Bauer's Graduate and Professional Programs (GPP), where he helped with the recruitment and admission processes.
After he graduates, he plans on working as a business analyst in the tech industry to exercise my business and analytical skills professionally.
Outstanding MS MIS Student Award
George Kuriakose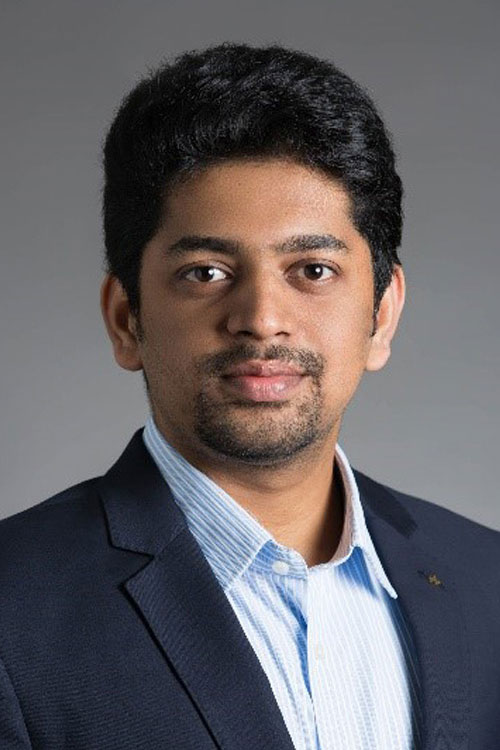 George Kuriakose completed his Bachelor's degree in Mechanical Engineering from the National Institute of Technology Karnataka before joining Hexagon AB India as a software engineer for almost three years.
After gaining valuable industry experience, he decided to pursue his Master's in Management Information Systems Bauer College. During his time in the program, Kuriakose developed a keen interest in data engineering and worked on various projects involving big data technologies.
He is currently working as a Data Engineer at Health Catalyst Inc., a health analytics company, working with big data technologies to help solve complex problems.
In his free time, he enjoys traveling, exploring new cultures, and trying out new cuisines.
Outstanding MS SCM Student Award
Meghana Maynal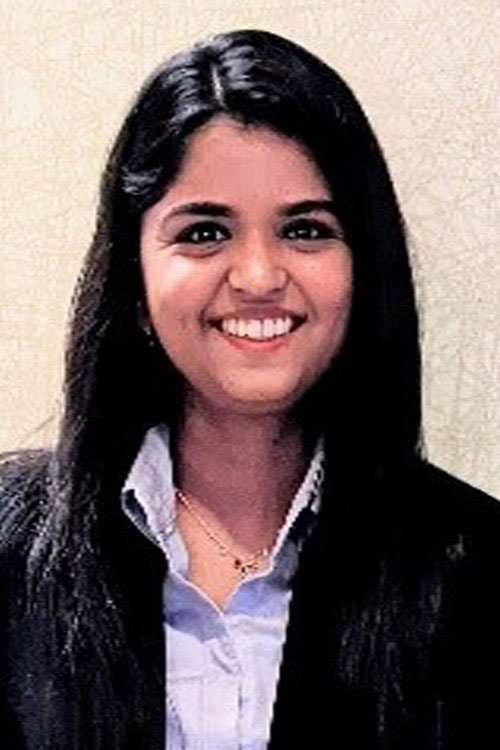 Meghana Maynal is a Supply Chain Management (SCM) professional with a Master's degree from Bauer College. She has a Bachelor's degree in Mechanical Engineering from India and has worked in a variety of roles in the manufacturing industry, including quality assurance, CNC and VMC machining, production, and dispatch.
She is passionate about SCM and believes that it is an essential part of any successful business. She is skilled in all aspects of SCM, including planning, sourcing, procurement, inventory management, transportation, and logistics, and is also proficient in using supply chain software and have a strong understanding of supply chain risk management.
Maynal is also committed to sustainability and environmental protection, and believes that SCM can play a role in creating a more sustainable future.
After graduation, she will join the AWS team to use her skills and experience to make a positive impact.
Outstanding MS Marketing Student Award
Carlos Perez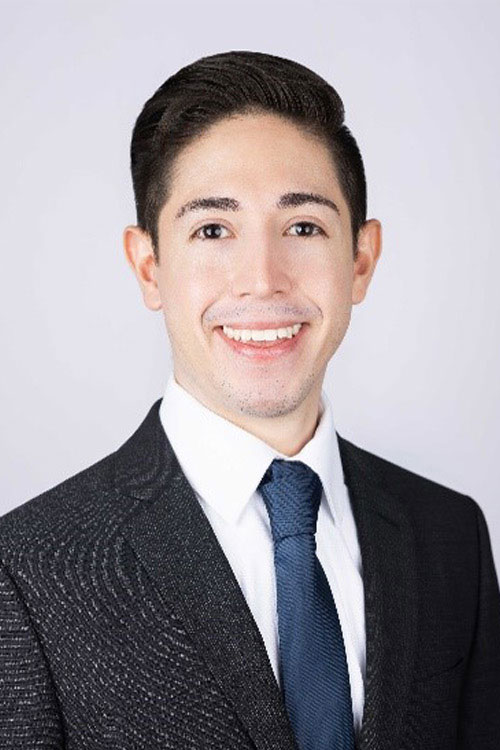 Carlos Perez is an MS in Marketing candidate graduating in Spring 2023. Perez currently works at Walters Gilbreath, PLLC as a sales and marketing specialist, managing SEO and SEM for the firm.
Perez has also worked for American Express, facilitating cardholders' needs, and once earned a spot in the top 10 performers for home-based servicing. During his career at Central Market HEB, Perez worked as part of a team to produce 3-5 percent more sales in their respective categories across the whole company while producing in-house made single-origin dark chocolate.
In his free time, Perez is a professional dancer and aerialist. His choreographed works have been shown at Zilkha Hall, The Menil Collection, and he is also a current company member of 6 Degrees Dance, a modern dance company in Houston.
Outstanding MS Entrepreneurship Student Award
Megan Barnes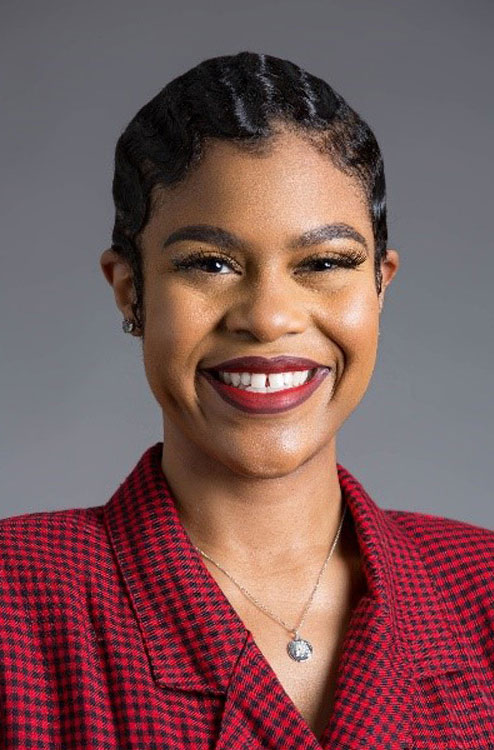 Megan Barnes is a Chicago native, singer, makeup artist, social media content creator, and serial dream chaser. Falling in love with music as a child and makeup artistry at her alma mater, Howard University, Megan's love for the arts and all things beauty led her to begin her entrepreneurial journey as a singer and makeup artist.
After four years of experience within the beauty field, Barnes' passion for makeup, music, and burning desire to expand her entrepreneurial mindset brought her to the MS in Entrepreneurship program at Bauer College.
As she continues to nurture her big ideas, her dream is to one day change the game of her areas of passion as she empowers individuals to do the same.
Outstanding MS Finance Student Award
Rehan Murad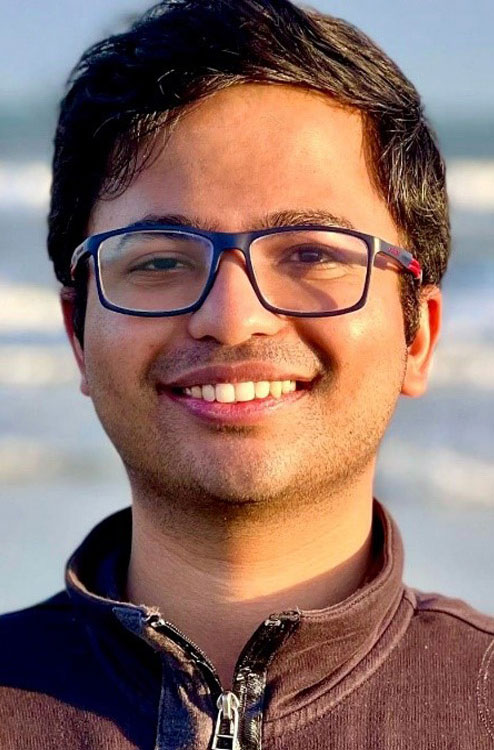 Rehan Murad received a Bachelor's in Business and a Masters in Filmaking and Finance from Jamia Milia Islamia.
He currently works as a Portfolio Manager at HP Inc. and is also an Analyst for the Cougar Investment Fund.
Outside of work, he enjoys cooking, traveling and meeting new people.
Outstanding MS Finance Student Award
Timur Uygun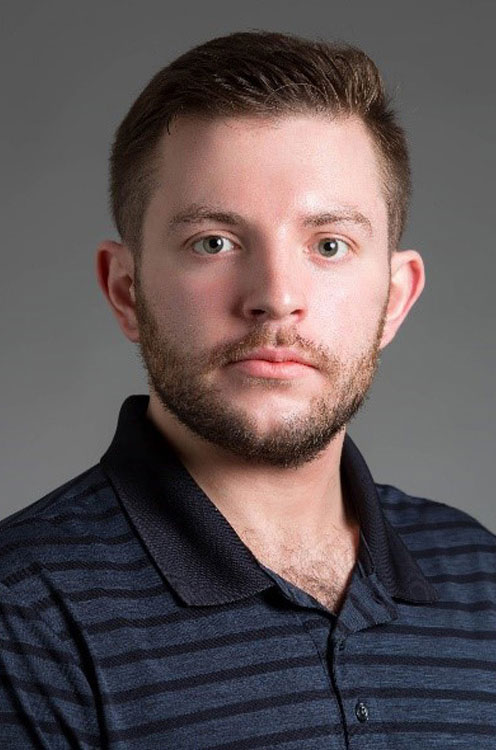 Timur Uygun is a student at the University of Houston, C.T. Bauer College of Business pursuing an MS Finance degree with certifications in quantitative finance and investment analysis.
Before pursuing his MSF, he worked in Information Technology and earned a bachelor's degree in Management Information Systems from West Virginia University.
Recently, Uygun joined M&T Bank's Treasury Portfolio Team as an analyst/trader.
Born and raised in New Jersey, Uygun enjoys playing video games and hanging out with friends in his spare time.
Outstanding MS Management & Leadership Student Award
Alicia Reid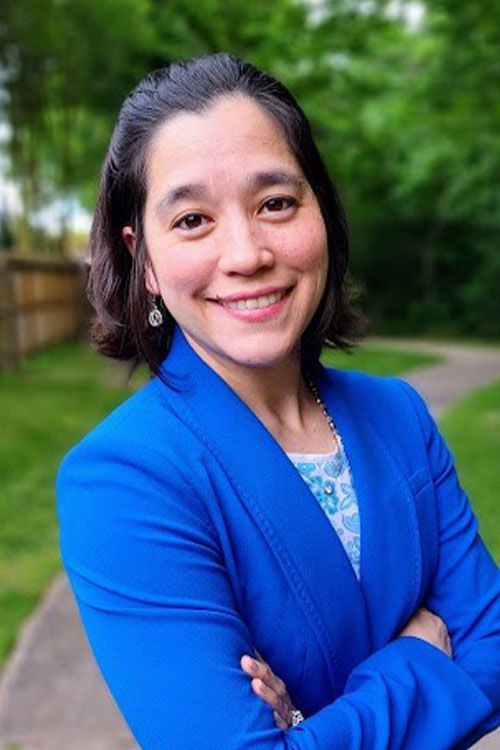 Alicia Reid was a University of Houston alumni with a BA in Psychology, graduating Magna Cum Laude in 2011. She takes pride in completing her journey with the University Bauer's MS Degree in Management & Leadership. Her hard work shows through with an outstanding 4.0 GPA.
Reid is a self-starter, an integrator, and a dedicated investigator who always finds solutions to help others. She is a daughter, sister, wife, and mother of two while working full-time with Dashiell Corporation's headquarters as an Office Administrator. Her job matches her unique work and life experiences in being multifaceted with 23 years of work experience. These include being a figure skating instructor, veterinarian tech, and business administrator.
Through her studies, she has learned what it takes to be an exemplary leader and dreams of passing on everything she has learned to the next generation, her daughters. Along with going on adventures with her family, her other hobbies are rollerblading and pretending to be a customer at her little ones' restaurant.
Outstanding MBA Student Award
Eustina Madzove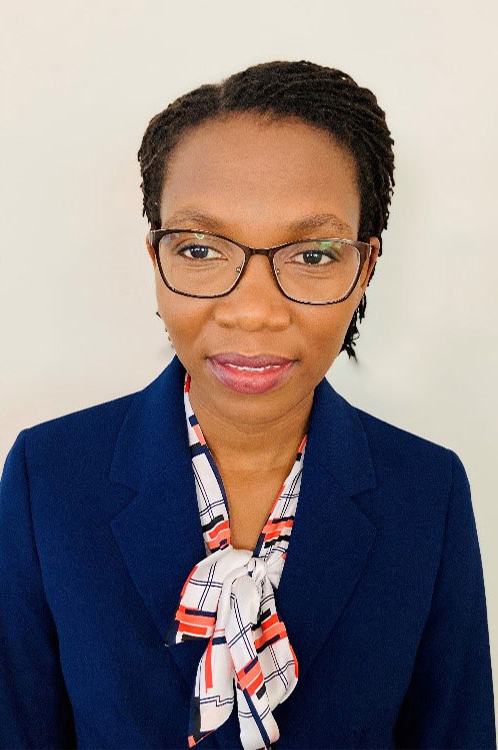 Eustina Madzove comes from a serene village called Zhou in Zimbabwe, where she spent her formative years. Her thirst for knowledge and drive to succeed led her to Cape Town, South Africa, where she pursued her undergraduate degree in Project Management and Business. Madzove took her first steps in the technology industry as a project administrator in Cape Town.
After gaining invaluable experience for two and a half years, she wanted to explore new horizons. Madzove moved to the United States to work as a business development associate for a medical devices distribution company. Despite her success, she couldn't shake off her dream of becoming a finance professional. She took the bold step of enrolling at Bauer, where she was given numerous opportunities to realize her aspirations.
Madzove served as the graduate student representative on the Bauer College Board, President of the Bauer MBA Society Mentorship Program, and Bauer MBA Ambassador. These experiences allowed her to broaden her skillset and forge lifelong friendships and a robust professional network.
After graduation, she will use her analytical and problem-solving skills in a corporate FP&A role.
Outstanding EMBA Student Award
Verdis Wilson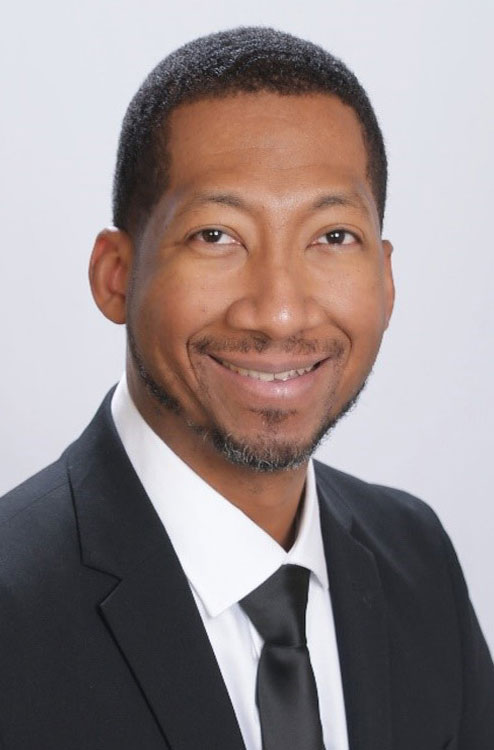 Verdis Wilson currently serves in the position of Audit Manager at the City of Houston, Houston Public Works Department. The HPW Department is one of the City's largest departments, with a trained workforce of approximately 4,000 employees and operates with an annual budget of approximately $2.1 billion.
Daily, Verdis assists executive management make informed decisions by observing and evaluating the effectiveness of operations and controls over department assets through operational, contract and compliance reviews.
Verdis earned his BBA degree in Accounting from Texas Southern University in 2003. He spent his first year at Big Four accounting firm, PricewaterhouseCoopers, international professional services, Houston office. After that, Verdis worked for five years at local Houston-based accounting and auditing firm Bassie & Company, before starting to work at the City of Houston (COH) in 2008.
Since then, Verdis has received two employment promotions, assuming his current management role in 2020.
Verdis has membership with a number of professional organizations and associations, including The Institute of Internal Auditors (IIA), Association of Local Government Auditors (ALGA), National Forum for Black Public Administrators – Houston Chapter (NFBPA).
Outstanding EMBA Student Award
Marian Von-Maszewski, M.D.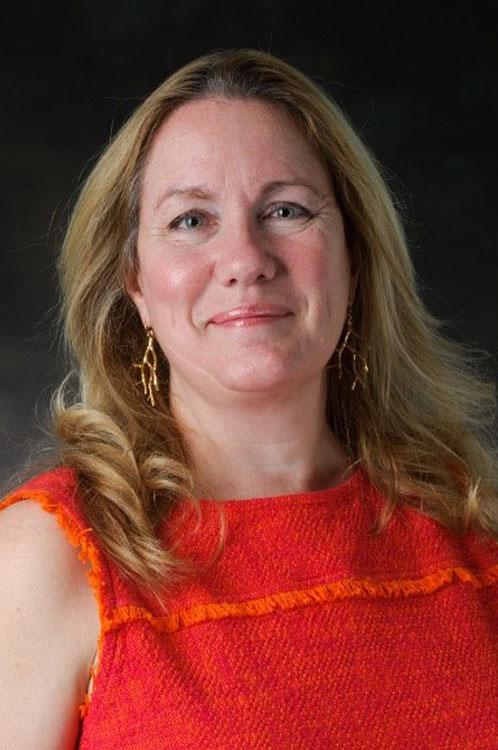 Marian Von-Maszewski, M.D. is an Associate Professor in the Department of Critical Care at M.D. Anderson Cancer Center. She joined the Incident Command system for the institution shortly before Hurricane Harvey and served as the Incident Commander for that storm.
In 2018, she was named the first Emergency Readiness Officer for the institution, assigned with leading the clinical portion of the preparedness program in the inpatient and outpatient environments.
Her degrees were received from Rice University (BA) and the University of Texas Health Science Center (M.D.).