A Graduation Journey – Zoey Barker
Example Header
Here's an important update!
Published on May 8, 2023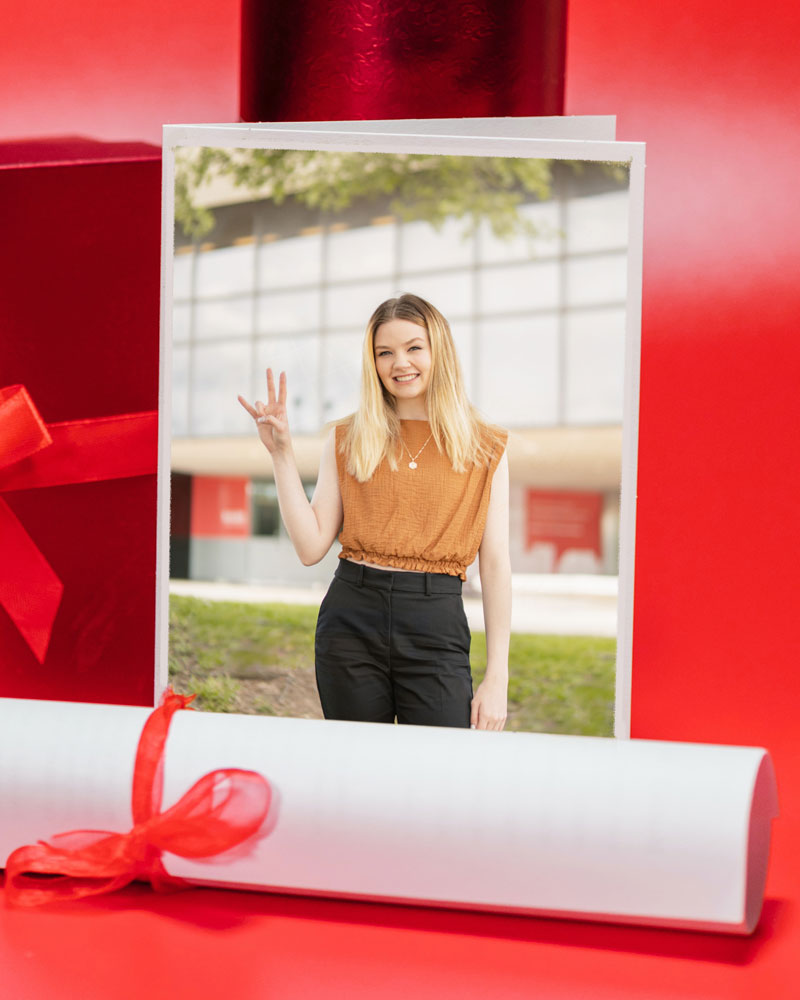 The Bauer Journey
The C. T. Bauer College of Business will recognize more than 1,000 graduating students on May 12 during two ceremonies for the college's Spring 2023 Commencement.
The first ceremony begins at 9 a.m., followed by a second ceremony at 2 p.m. at the Fertitta Center on the University of Houston campus.
Full Coverage
Archived video from the May 12 ceremonies.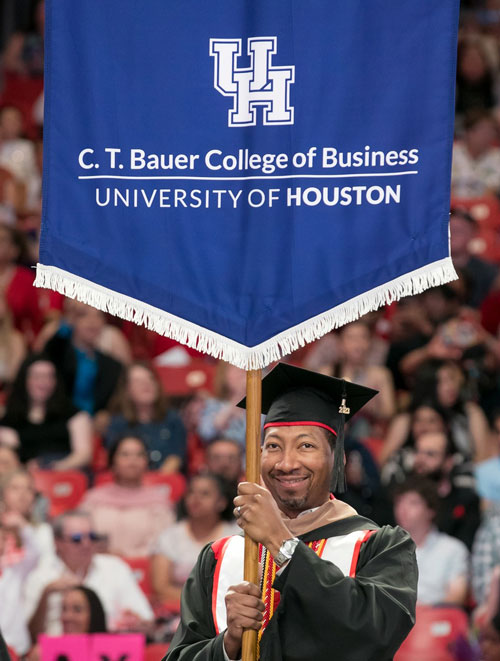 See more photos on Facebook
Zoey Barker is an entrepreneurship and marketing major at the C. T. Bauer College of Business who will be crossing the stage this Friday, May 12, during the college's Spring Commencement.
Barker is a student in the Cyvia and Melvyn Wolff Center for Entrepreneurship within Bauer College, ranked the No. 1 undergraduate entrepreneurship program in the nation for four years in a row. The college's reputation as a supportive environment for aspiring entrepreneurs is what brought Barker to the University of Houston.
Barker also served as a Bauer Ambassador for all four years of her college career, received the Ted Bauer Leadership Certificate and is graduating Summa Cum Laude. In the Wolff Center, she was the leader of the winning Intellectual Property Competition team. She was also a student in the competitive A. R. "Tony" and Maria J. Sanchez Program for Excellence in Selling, where she was participated in the Key Accounts class and won "Most Improved."
"The most impactful thing I learned during my time at Bauer is that grades and money do not determine your success," she said. "Success is determined by how bad you want it and how hard you're willing to work for it."
After graduation, Barker plans to work on a start-up company called ExoBraced, which commercializes a device that aims to prevent and reduce work-related back injuries in warehouse workers.