A Graduation Journey – Bao Quyen Le
Example Header
Here's an important update!
Published on May 9, 2023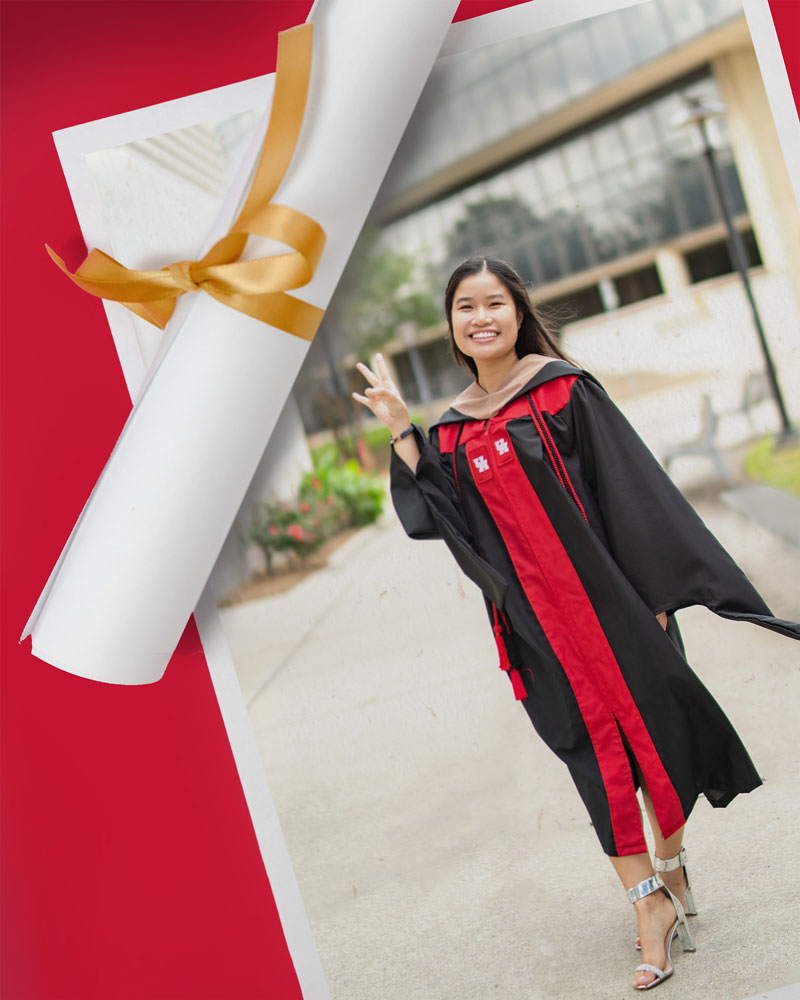 The Bauer Journey
The C. T. Bauer College of Business will recognize more than 1,000 graduating students on May 12 during two ceremonies for the college's Spring 2023 Commencement.
The first ceremony begins at 9 a.m., followed by a second ceremony at 2 p.m. at the Fertitta Center on the University of Houston campus.
Full Coverage
Archived video from the May 12 ceremonies.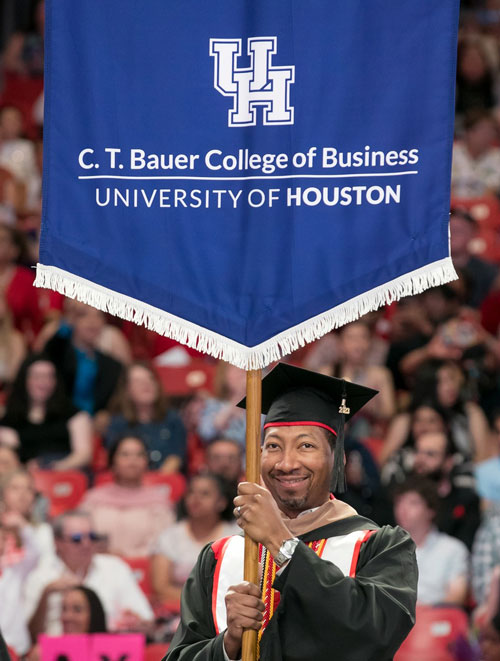 See more photos on Facebook
Raised by a single mother in a small town in central Vietnam, Bao Quyen Le moved to Houston six years ago, completely starting from scratch.
"Throughout college I worked various part-time jobs to support my mother, pay for my own tuition and help cover the costs of my sister's education," Quyen Le said. "Despite the challenges I faced, I decided to step out of my comfort zone and become involved in student organizations when I enrolled at UH."
Quyen Le was in the Asian Business Student Association and Beta Alpha Psi, serving as Vice President of Corporate Relations in Spring 2021 and President in Fall 2021.
"I had the privilege of serving in multiple leadership positions, which has enabled me to make a positive impact by organizing several events and connecting our members with numerous professionals," she said. "These experiences have been transformative and have allowed me to develop connections with my peers and industry professionals that will undoubtedly last a lifetime."
During her time at Bauer, she completed internships at Amazon, Ernst & Young and Grant Thornton. Now, as she prepares to graduate, she will begin studying for the CPA Exam.
"The knowledge I gained through my accounting classes, particularly those focused on data analytics, has equipped me with the necessary skills to use the relevant software programs in my future career," she added. "As a student in the MSACCY program, I have had ample opportunities to practice essential skills such as writing, teamwork and presenting. These skills are invaluable in any career, and I am confident that they will serve me well as I begin my professional journey."