Graduate and Professional Programs
The Cougar Experience
The Bauer Experience
Located in the heart of the University of Houston campus, just east of downtown Houston, the C.T. Bauer College of Business is uniquely positioned to transform your life and career.
The school offers 3 MBA Programs, 8 Specialized Master's Programs and over 20 certificate options. Each program is designed around industry need and are led by respected researchers, former executives, and entrepreneurs. Our faculty bring their knowledge and experience to each class they teach at the C.T. College of Business.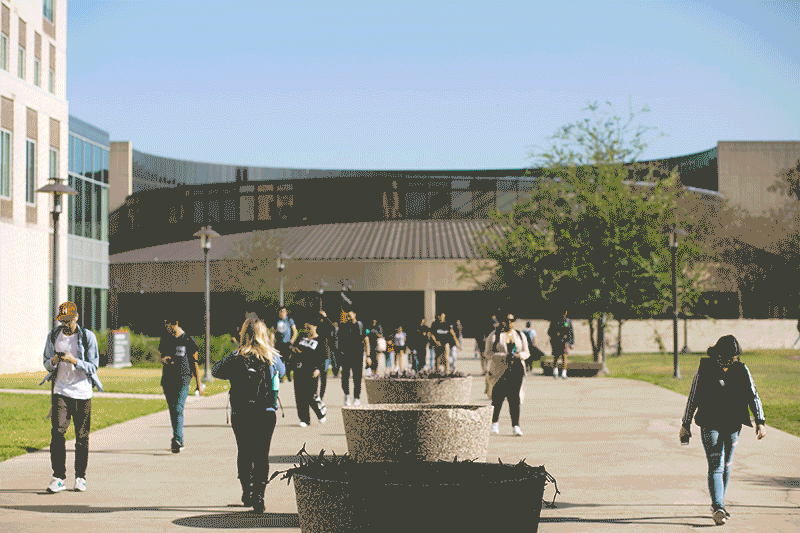 We are Houston's business school, where professionals launch and grow their careers.
60,000 Houston-area alumni
Full-Time MBA program ranks 38th among public business schools (Bloomberg BusinessWeek, 2019-20)
Graduate program ranked 6 and 7 for minority degrees awarded (Diverse Issues in Higher Education, 2017)
Full-time MBA program tied for 53rd among public business schools (U.S. News & World Report, 2021)
Professional MBA program tied for 41st among public business schools (U.S. News & World Report, 2021)
Graduate Entrepreneurship program tied for 24th overall among entrepreneurship programs (U.S. News & World Report, 2021)
A range of networking and enrichment opportunities, including student organizations and clubs, internships and study abroad programs.
Full-Time, Professional and Executive MBA programs, along with specialized MS programs in accountancy, finance (STEM), global energy management, management information systems, marketing, business analytics (STEM), supply chain management, and management and leadership (online program).
Over 20 specializations and elective certificates to tailor your degree and suit individual interests and career objectives
Classes centrally located on University of Houston's main campus
Dedicated career and academic advisors designed specifically to help with your degrees
---
World-class faculty
Faculty from the C. T. Bauer College of Business serve as members of the University of Houston faculty senate, providing guidance, and a common vision for faculty and administration.
Bauer's Management Department is one of only five U.S. schools with multiple Academy of Management Journal Hall of Fame Members.
---
Our University
Established in 1927, the University of Houston empowers students in their pursuit of learning, discovery, leadership and engagement.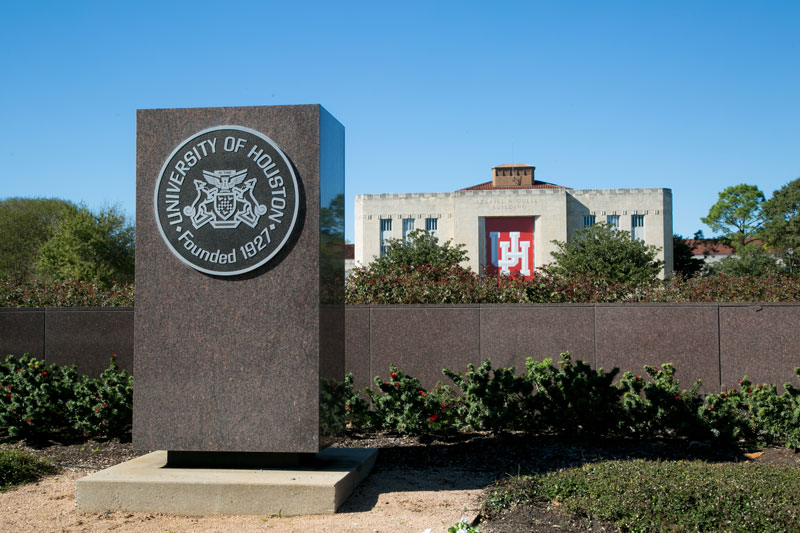 It's Location, Location, Location
Read new Forbes.com article about why the location of your university matters.
Located in Houston, our Tier One campus provides students with cutting-edge programs at the undergraduate, graduate and doctoral levels, along with distance and continuing education offerings.
The University of Houston is the third largest university in Texas and has over 245,600 living alumni.
The University of Houston is the second most ethnically diverse major research university in the United States. (U.S.News & World Report)
Students come to UH from more than 137 nations and from across the world.
Ranked among Best colleges in the United States. (U.S. News & World Report, 2014, 2015, 2016)
Holds Tier One research university distinction (Research-Very High) from the Carnegie Foundation — one of eight Carnegie-designated Tier One public research universities in Texas. (Carnegie Foundation for the Advancement of Teaching, 2016)
Nationally ranked education programs, cutting-edge research centers, world-class libraries and state-of-the-art facilities
The University of Houston is culturally diverse in celebrating the arts. Including the Blaffer Art Museum with six to eight visual contemporary art exhibits each year. The Cynthia Woods Mitchell Center for the Arts which provides a collaboration across the performing, visual, and literary arts. And there are numerous music, opera, dance, and theatrical events at the Cullen Performance Hall and Moores Opera Houston.
UH is a member of the American Athletic conference and home to 15 varsity sports, 17 NCAA titles, and 131 conference championships.
Food trucks rotate through campus, allowing students to sample some of the hottest new cuisine in the city.
Students are able to be involved on campus with over 400 student organizations including clubs, fraternities and sororities, and leadership programs.
---