Department of Accountancy & Taxation
Student & Alumni Perspectives
Alumni
Upcoming Events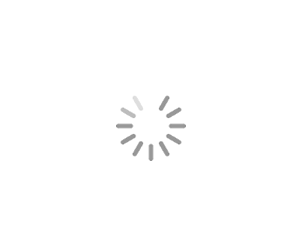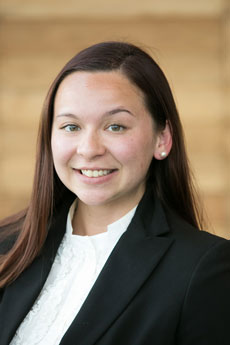 Megan Iselin
Deciding to pursue my Master of Science in Accountancy (MSACCY) degree at Bauer was one of the best decisions I have ever made. The transition from my Bachelor's to my Master's as part of the Professional Program in Accountancy (PPA) was a smooth process. My undergraduate degree set me up for academic success in my graduate courses. I was able to build upon my accounting knowledge and better prepare myself for my accounting specialization in audit and risk assurance.
The MSACCY curriculum has a variety of offerings based on accounting specializations and Certified Public Accountant (CPA) eligibility needs. I felt well prepared as I reviewed for my CPA exams because of my experience at Bauer. The faculty bring real-world business application into the classroom, and the staff go above and beyond to guarantee student success based on individual needs. Additionally, I am a former president of the Gamma Delta chapter of Beta Alpha Psi. I continue volunteering as an alumna through Beta Alpha Psi's mentorship program. I was hired as a risk assurance associate at a Big 4 public accounting firm and hope to join the on-campus recruiting team to hire more Coogs!
×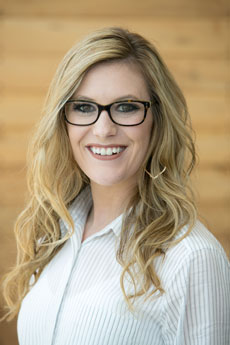 Hannah Padgett
I was honored to be accepted into the University of Houston's Master of Science in Accountancy program (MSACCY) and I could not be happier with the education I received. This program allows you to focus on your desired concentration, and mine was the Assurance/Financial Reporting track. My program was extremely diverse and allowed me to expand my education, branching out into new fields of study. I studied Data Analytics, which was extremely challenging but a wonderful opportunity for learning.
The MSACCY program is flexible with scheduling so it can accommodate those who work or are participating in other activities. For instance, I was a University of Houston (UH) cheerleader. I successfully balanced classes and homework amidst a schedule full of cheerleading practices, appearances and athletics events. My professors and advisors helped me juggle my busy schedule. The professors at University of Houston care about their students, offer assistance when needed and are understanding. They exceeded my expectations and helped me learn challenging material. With the help of my advisors, I was able to finish the program in one year!
The MSACCY program offered me numerous networking opportunities, surpassing my expectations. Networking opportunities do not stop at career events. Classes invite professionals from different companies to meet students and provide constructive feedback. The program's student body is made up of an amazingly diverse group of people allowing students to meet and work with different individuals throughout their time at University of Houston. I expanded my network significantly by attending the University of Houston's MSACCY program.
×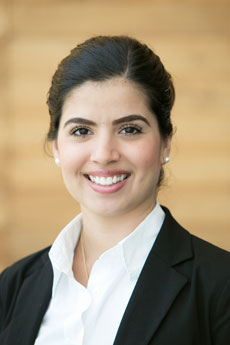 Cristina de Avila
After graduating with a BBA in Accounting from another institution, I decided to move to Houston and pursue the Master of Science in Accountancy (MSACCY) at C.T. Bauer College of Business. This was a big change for me, but soon I realized that it was the best decision I have made for my career. I was impressed by the quality of the professors and I was challenged to do my best every day. Within the first week in the MSACCY program, I was able to secure a full time job. The flexibility that this program offers to students is outstanding and I was able to complete the program in just one year!
×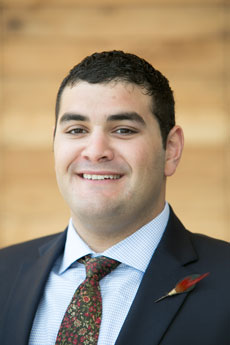 Brandon Foteh
Growing up in Houston, I understood the importance of the oil and gas industry to our economy. So, I always had the desire to pursue a career in the industry. Once I graduated from with my Bachelor of Science in Accounting in 2016, I knew I wanted to attend a graduate program that would best prepare me for a career in oil and gas accounting. I gratefully decided to continue my education at the C.T. Bauer College of Business in the Master of Science in Accountancy Program (MSACCY), where I was able to take a vast array of oil and gas accounting courses tailored to go hand in hand with the rest of my graduate curriculum. MSACCY was the perfect program because it not only helped me gain the practical knowledge needed to benefit my career, but also exposed me to the most valuable network of oil and gas industry experts who have devoted much of their time and energy to the success of the program. The rich diversity, accompanied with the dedicated faculty striving to continuously improve the program, is why I have thoroughly enjoyed my decision to attend the C. T. Bauer College of Business at the University of Houston.
After completing m MSACCY degree I began my career at a Big 4 firm in the assurance practice. I hope to work with prospective students in the future to offer any encouragements or experiences on why I chose Bauer's MSACCY program.
×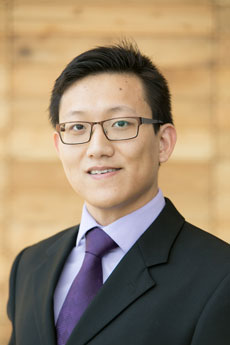 Andy Liu
After obtaining my Bachelor of Business Administration (BBA) and Master of Science in Accountancy (MSACCY) from the Bauer College of Business, I started my career at a highly respected Public Accounting firm and became CPA certified within a year.
Bauer College of Business has many competitive advantages over other colleges. The rigorous academic standard not only prepares students for the CPA exam, but also makes them more competitive in the job market. The amount of career opportunities at Bauer is unbelievable. Instead of looking for jobs on your own, hundreds of well-known companies send recruiters to campus!
I felt well-equipped to meet the challenges of my early career with the education I received from Bauer's MSACCY Program. If you are looking to gain a challenging and rewarding career in accounting, Bauer College of Business at University of Houston is definitely the right place to be.
×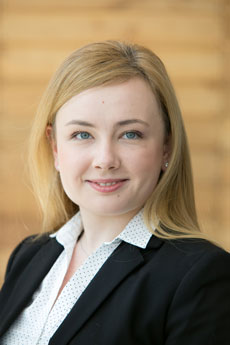 Alla Andrade
I came to the United States from Moldova, a small country in Eastern Europe, to pursue my educational goals. Bauer was a very welcoming school from the beginning: I was accepted into the Master of Science in Accountancy (MSACCY) program months before I was awarded my undergraduate degree, and it was a big surprise. Very early into the program, I saw how dedicated Bauer faculty and staff are to help their students succeed. I saw how hard they work at bringing the employers and students together and ensuring that Bauer Accounting graduates are valued in the job market. Every professor that I met contributed to their student's professional careers: either by inviting professionals in the field to their lectures, helping students to revise resumes, or bringing years of their professional experience into the classroom.
As the Fall 2016 Outstanding MSACCY student, now alumna, I am working full-time at a Big 4 firm. My time at Bauer passed very quickly but it was a challenging and rewarding experience. I feel that I grew up as person and became stronger and better prepared as a future professional in the field of public Accounting. I am very grateful to Bauer faculty and staff for providing a learning experience that prepared me well for a successful career.
×