New Students
Get Connected
We hope your time at the C.T. Bauer College of Business and the University of Houston is one of academic achievement, rewarding experiences, and leadership development to prepare you for your career. According to research, one of the best predictors of college and career success is involvement inside and outside of the classroom, so get connected!
Special Programs for New Students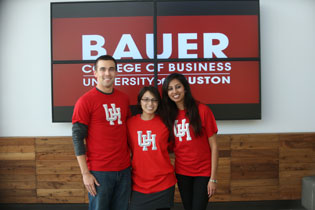 Business majors in the Honors College are part of the Bauer Business Honors Program. In addition to honors classes, there are special events, workshops, and a mentor program designed for your academic success and the development of your leadership potential.
Emerging Leaders Academic Success Program
All new business majors are invited to participate in ELASP. It is designed to develop the self-leadership skills needed to excel academically and become a future leader at UH through workshops, special events, and a mentor program. You will meet friends, learn how to excel academically in your classes, and make the most of your time at UH!
---
Additional Opportunities for All Students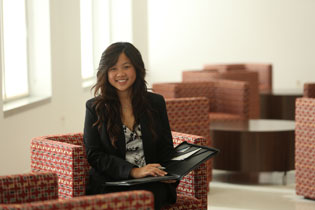 Student Organizations and Leadership Development Programs
There are over twenty business student organizations; special speakers; programs such as LeaderShape, the Ted Bauer Leadership Certification Program, leadership courses, a Leadership track in the Management major, and a Leadership minor.
Your student web portal to give you the latest news, headlines and links that are relevant to business majors, so catch the latest in news, photos, and video clips — and send us your own!