The Economist Ranks Bauer Full-Time MBA Program Among Top 100 Globally for First Time
Full-Time MBA Program Also Ranks #26 Among All U.S. Public Business Schools in the U.S.
Published on July 12, 2022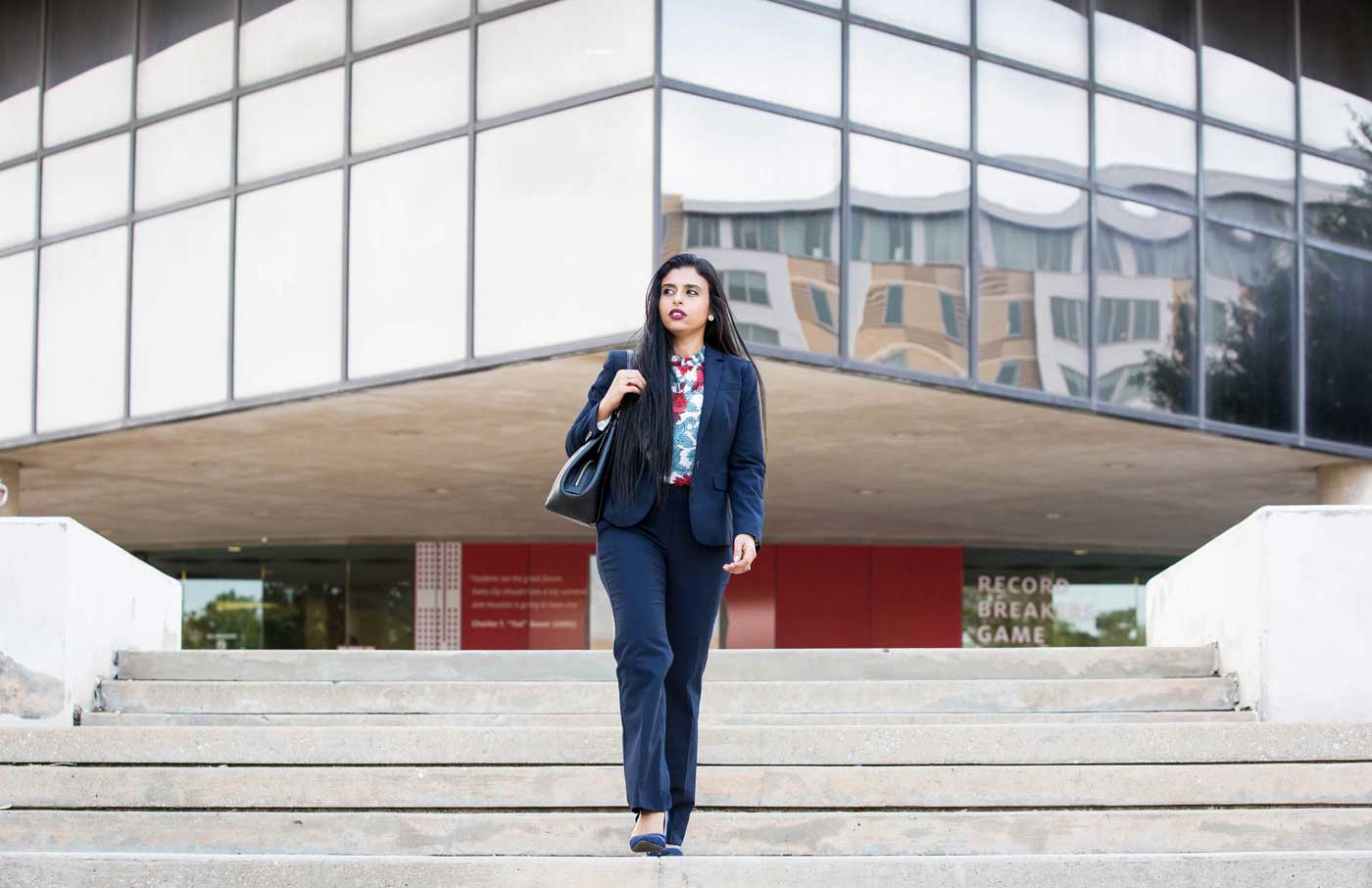 The C. T. Bauer College of Business was ranked, for the first time, among the Top 100 business schools in the world in The Economist's Full-Time MBA ranking for 2022.
Bauer College ranked just outside the Top 25 (#26) among U.S. public business schools, and just outside the Top 50 among U.S. business schools (#52), according to The Economist, which used responses from thousands of current and former students, as well as objective data from the schools, to determine the overall position in the annual ranking.
"We are training a new generation of leaders and entrepreneurs to transform lives, advance organizations, and better society," said Dean and Cullen Distinguished Chair Professor Paul A. Pavlou. "Our excellent MBA program provides students with the principles, ideas and skills they need to manifest those goals and to support the bold Bauer College mandate: 'The Future is Our Business.'"
The Bauer College MBA is known for equipping students with the knowledge-based skills they need to progress or even reinvent their careers, at an affordable price and with flexible options.
One invaluable aspect of the program is its experiential nature and its unique Houston flavor, said Associate Dean of Graduate and Professional Programs Leiser O. Silva.
"Our students, and the program itself, reflect the city's diversity, curiosity and heartbeat," Silva said.
"Bauer MBA students are involved in numerous consulting and corporate projects, working side by side with employees of multi-national companies that are based in Houston. Having world-renowned research faculty working alongside clinical faculty with industry expertise creates a curriculum that serves students well, while fueling the economic engine of Houston, the region and the world."
While some MBA students are looking for fresh professional options in the wake of "The Great Resignation," others are looking to update skills in today's tumultuous business environment. But as a wave of workers question and quit jobs post-pandemic, savvy organizations are also enrolling some of their most talented workers in MBA programs as an investment in a stable workforce.
Bauer College has expanded flexibility for MBA students in several ways in recent years. In addition to the traditional Full-Time MBA, with elective certificates in areas such as energy, finance, marketing and entrepreneurship, and supply chain, among others, the college recently launched an Online MBA, a fully online offering that expands Bauer graduate options, which also include Professional and Executive MBA programs and a Mini-MBA option with specialization in areas including health care, supply chain and data analytics.
The Economist rankings are based primarily on information about graduate salaries, average GMAT scores and the number of registered alumni. The remaining information is extracted from a qualitative survey filled out by current MBA students and a school's most recent graduating class. Respondents are asked to rate the quality of the faculty, facilities and career services department, among other criteria.